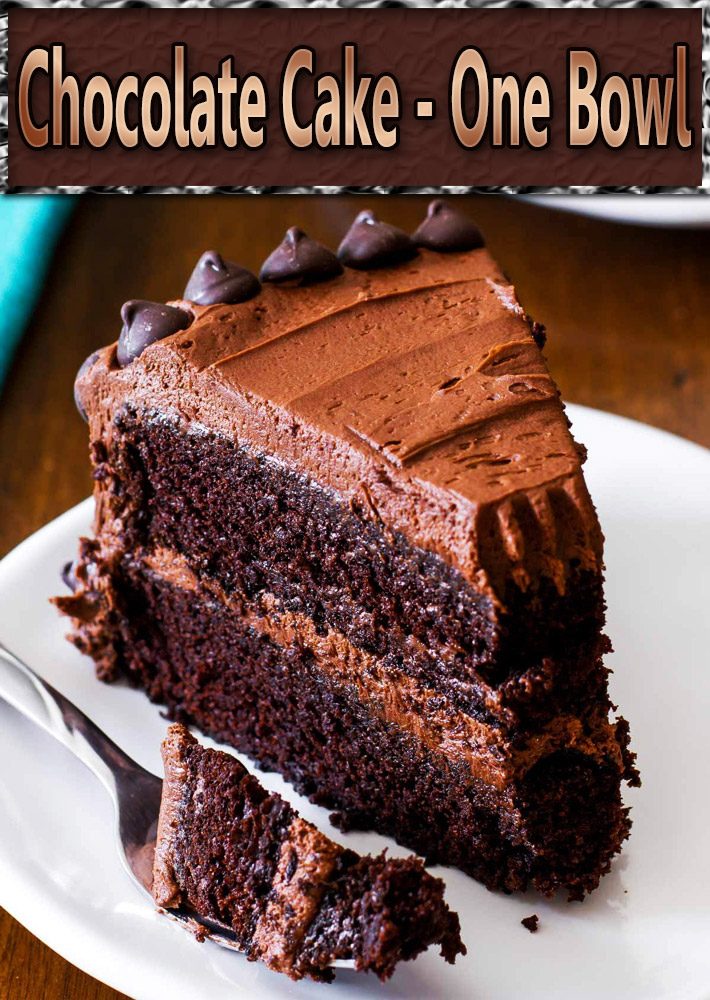 One Bowl Chocolate Cake
This is a rich and moist chocolate cake. It only takes a few minutes to prepare the batter. Frost with your favorite chocolate frosting.
Birthday? Anniversary? Going-away party? This super-easy, one-bowl layer cake is the perfect dessert for any gathering of chocolate buffs.
It's so super moist and delicious! And easy… you literally only mess up one bowl for the entire recipe. Better yet, it's never failed me a single time!!
                           Prep: 20 m                                      Cook: 30 m                              Ready In: 1 h
Ingredients for Chocolate Cake:
2 cups white sugar
1 3/4 cups all-purpose flour
3/4 cup unsweetened cocoa powder
1 1/2 teaspoons baking powder
1 1/2 teaspoons baking soda
1 teaspoon salt
2 eggs
1 cup milk
1/2 cup vegetable oil
2 teaspoons vanilla extract
1 cup boiling water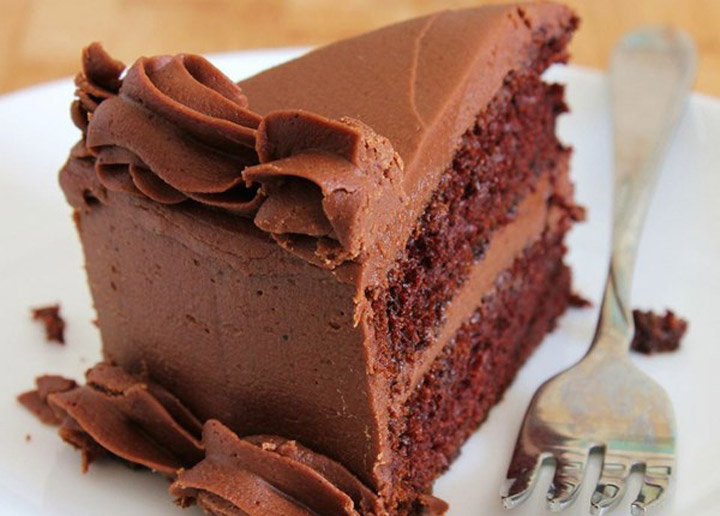 Directions:
Preheat oven to 350 degrees F (175 degrees C). Grease and flour two nine inch round pans.
In a large bowl, stir together the sugar, flour, cocoa, baking powder, baking soda and salt. Add the eggs, milk, oil and vanilla, mix for 2 minutes on medium speed of mixer. Stir in the boiling water last. Batter will be thin. Pour evenly into the prepared pans.
Bake 30 to 35 minutes in the preheated oven, until the cake tests done with a toothpick. Cool in the pans for 10 minutes, then remove to a wire rack to cool completely.
Source allrecipes.com