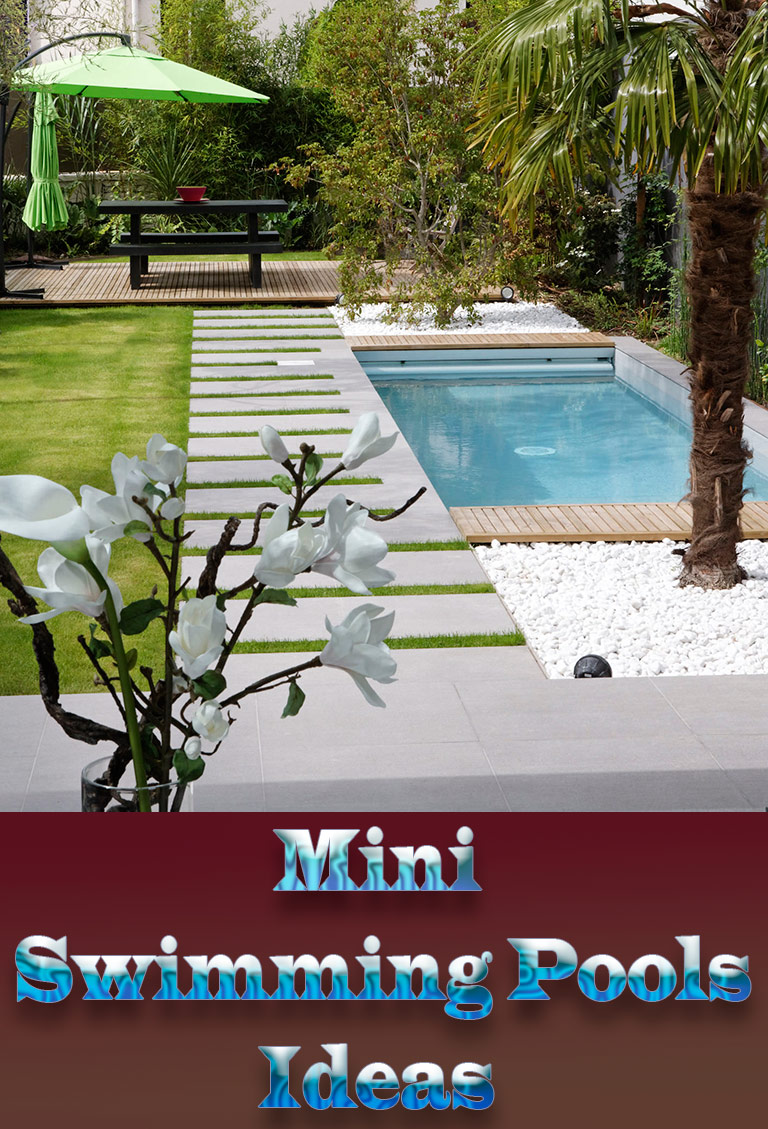 Mini Swimming Pools In Your Backyard
Everyone loves swimming pools. You don't necessarily need a big yard space, mini swimming pools are also a great idea. Especially in the summer time when you need some cooling and relaxing time. When you get home from a long day at work or need to escape the busy life, you can have a quick swim in your pool to relax. Spending time in the water helps your body loosen up and get rid of stress.
There are many other reasons why you should build a pool in your back yard if you have the possibilities. For example, you are encouraging family time. When you build a pool, you're actually creating a fun and relaxing space for your children and family to spend time together without ever leaving the backyard! You'll make many mutual memories as you teach your kids to swim, play with them in the pool, or have your meals by the pool.
A well-designed swimming pool isn't just a bunch of water. It can turn your backyard into an elegant outdoor oasis. With waterfalls, some plants and decorations, a pool can serve as a relaxing and inviting space in your own backyard.
A nice pool area can serve well for throwing parties. When hot afternoons and warm summer evenings come around, a pool is a great way to entertain. You can invite your friends and neighbors over for a barbecue by the pool or having a swim.



Having an area where you can exercise will keep you healthy and fit. Instead of driving to the gym, you can spend time exercising in your own pool with no money cost and a lower risk for injury.
Having a pool can also increase the value of your home, because the property becomes more attractive to potential buyers if your house has a pool.
In the end, this is a long time investment. You can go to the movies, or to the mall, but building a pool will be something that your friends and family will enjoy for years. So if we convinced you that it's a good idea, here bellow you have some wonderful design ideas for a mini swimming pools that can be perfect for your backyard.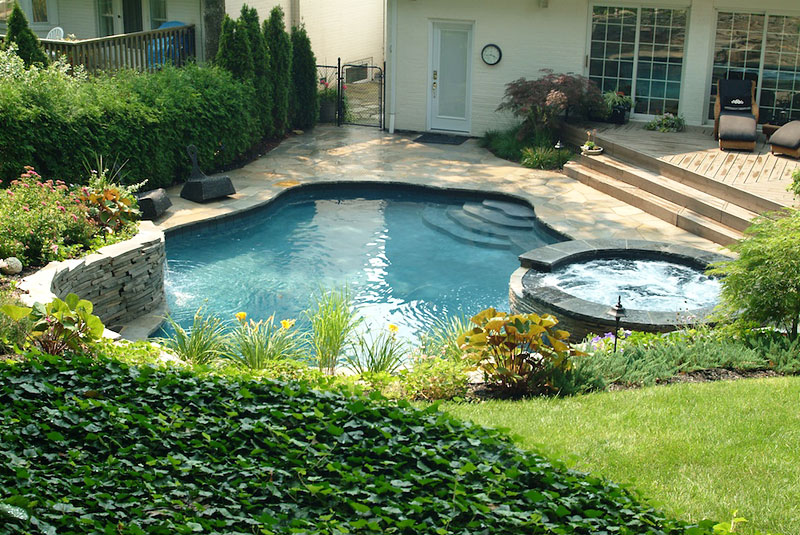 Interesting swimming pool with an unusual shape. The pool is the focal point of the backyard and its main landscape feature. It's somewhere in between modern and traditional.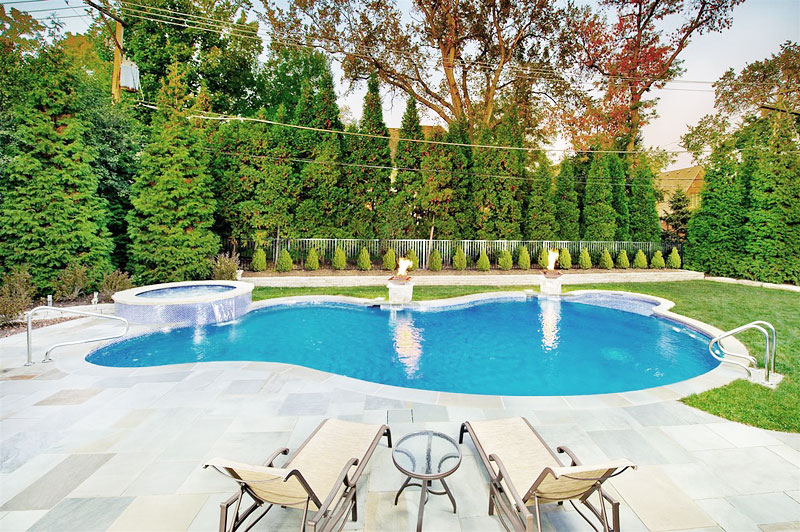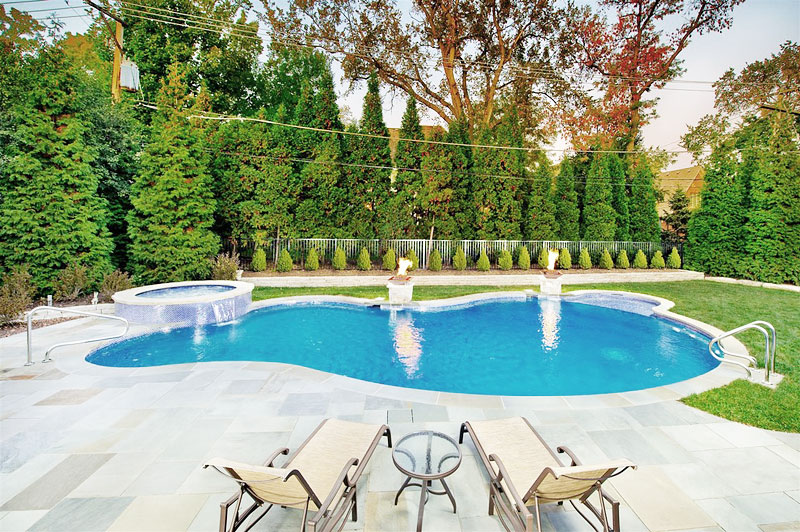 Swimming pools with organic shapes like this one are great if you try to create a simple yet interesting design for your backyard. It's a more natural approach and the pool resembles a small lake.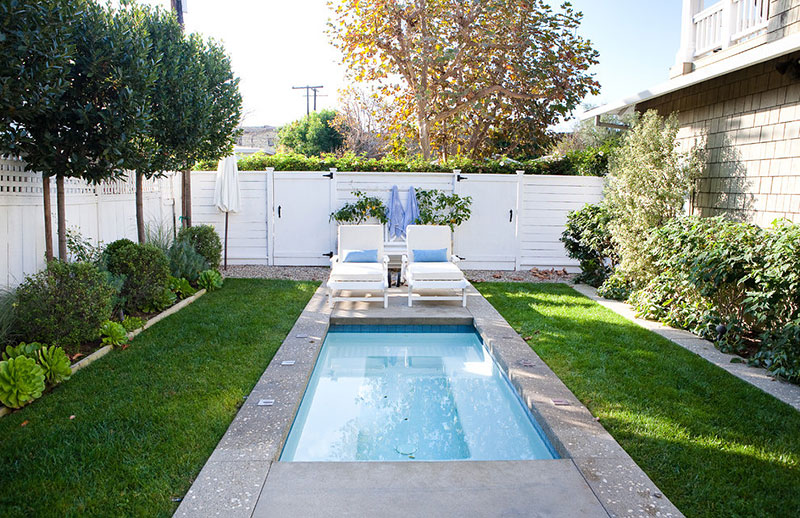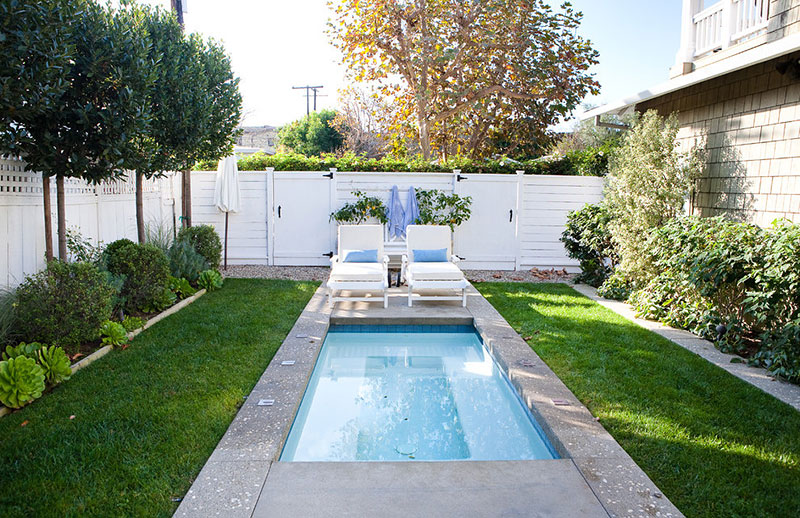 Depending on the shape and size of your backyard, the pool can be customized. This one is rectangular and actually quite tiny. It's more like a tub. But simple designs and shapes are often the best choice for small spaces.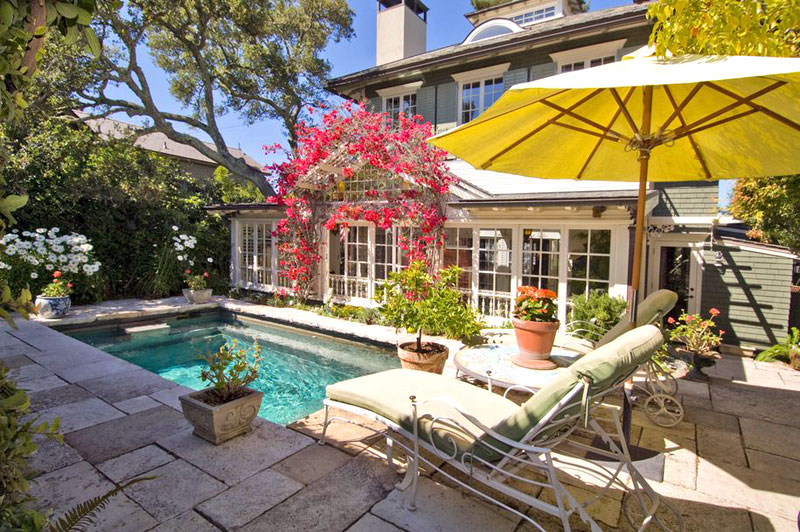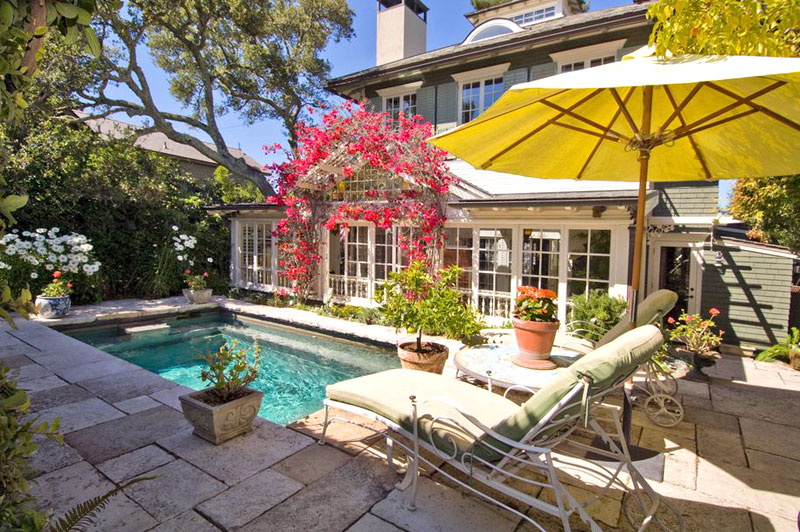 Take this small backyard for example. The pool completely transforms it. Although the space is small, it's very inviting and it accommodates the pool, a lounge area and even has some room for some greenery.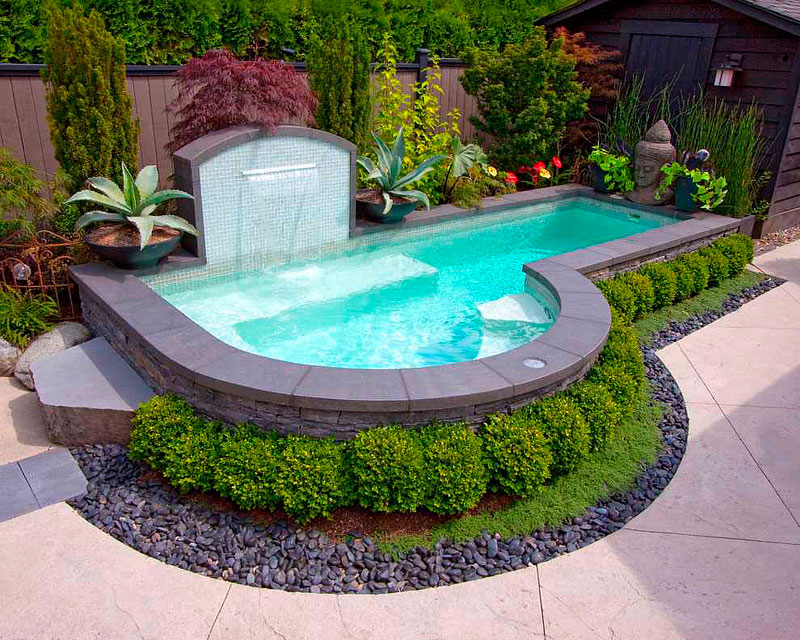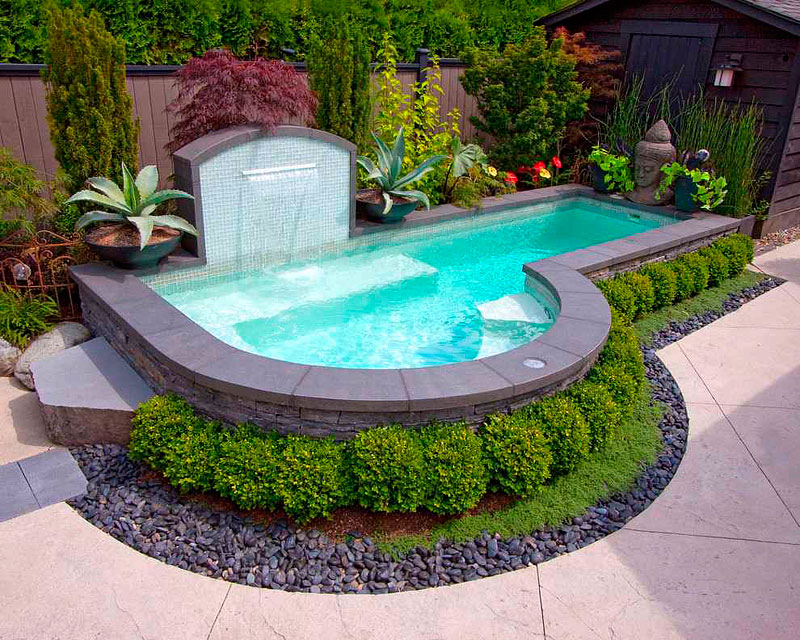 Of course, you can also choose to have a pool with a more unusual shape. This one definitely stands out with its shape. Another interesting thing about it is the surrounding landscape. The eclectic mix of small trees, plants and sculptures makes the pool resemble an exotic oasis.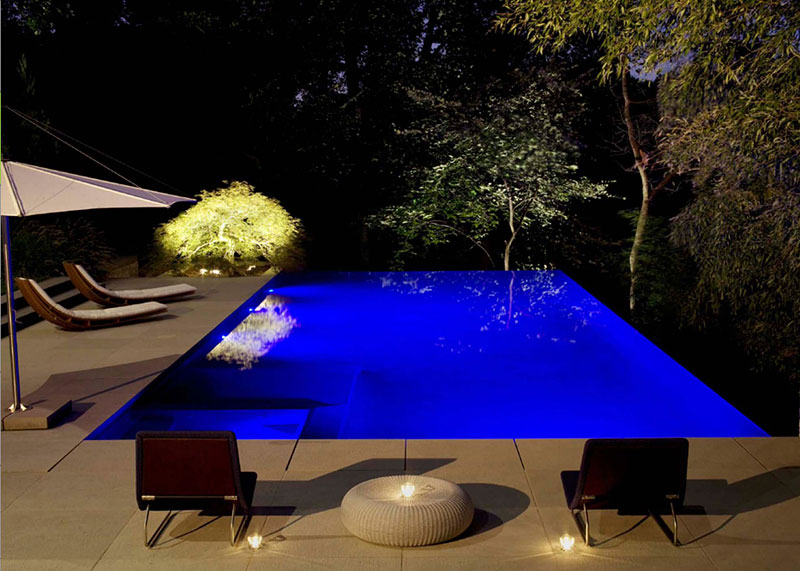 Here's a beautiful example of a modern backyard swimming pool. It glows at night and it's beautifully surrounded by trees and vegetation. The mood lighting gives the backyard a magical look.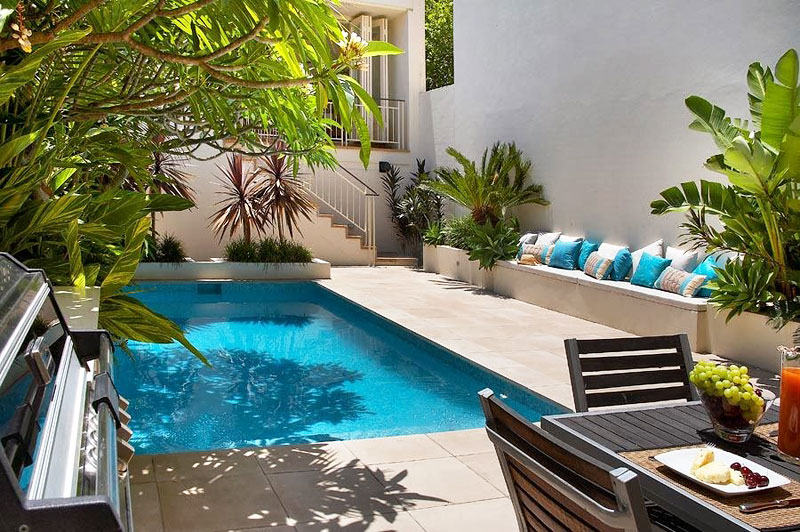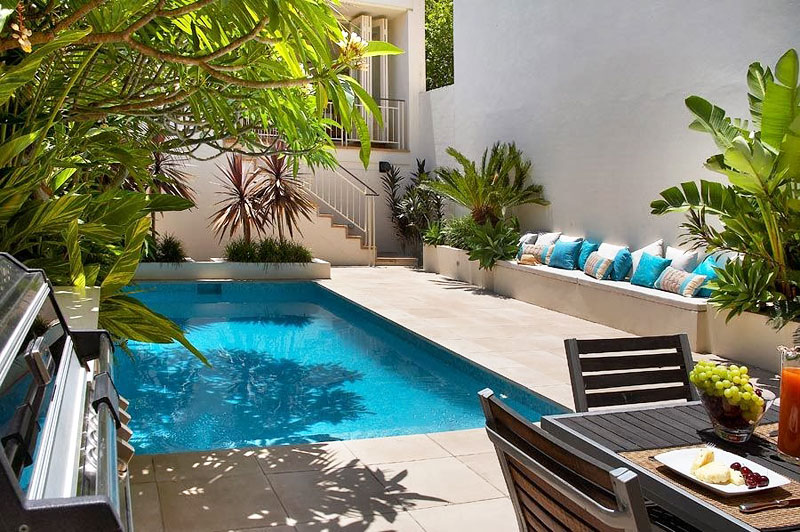 A pool is the backyard is a very welcome feature. It allows you to relax and have fun and it doesn't need to be very large in order to do that. Ideally, you'd also have a patio with a lounge area.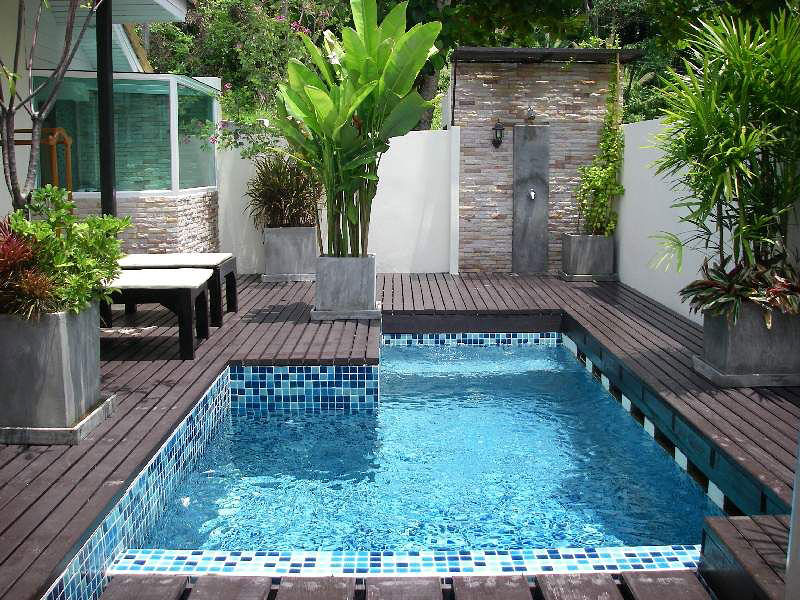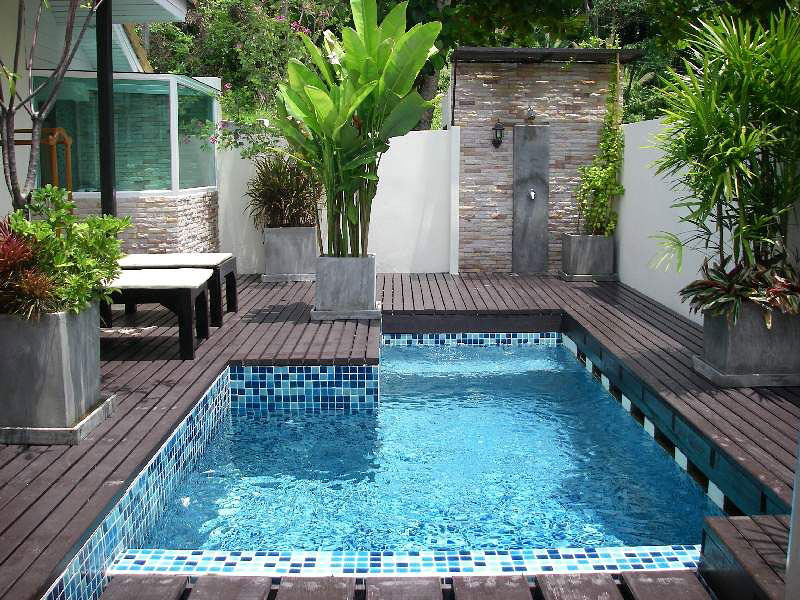 Even if you have a small backyard you can still fit in a small pool. If you plan everything correctly, you'll even have room for an outdoor living area, a lounge area and a small outdoor dining space.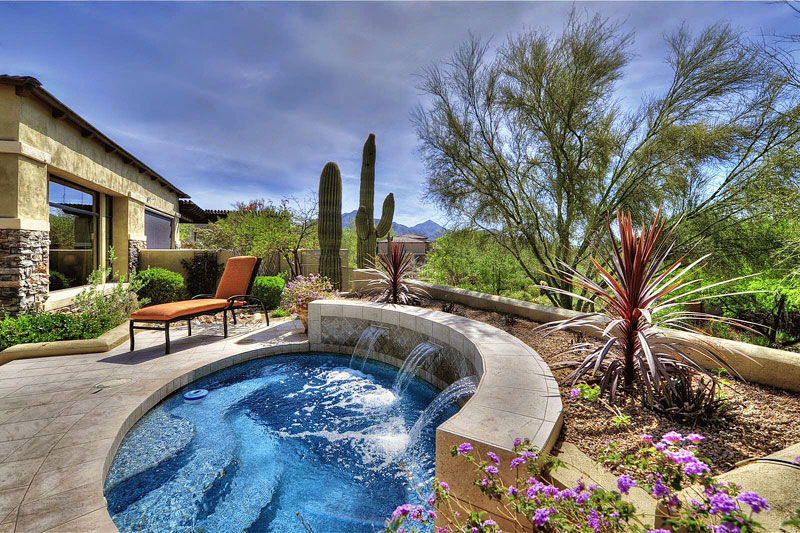 Mediterranean architecture is always impressive and easy to distinguish. This beautiful walk-in pool has an elegant shape and the water features make it even more interesting. It's a very nice combination of simplicity and sophistication.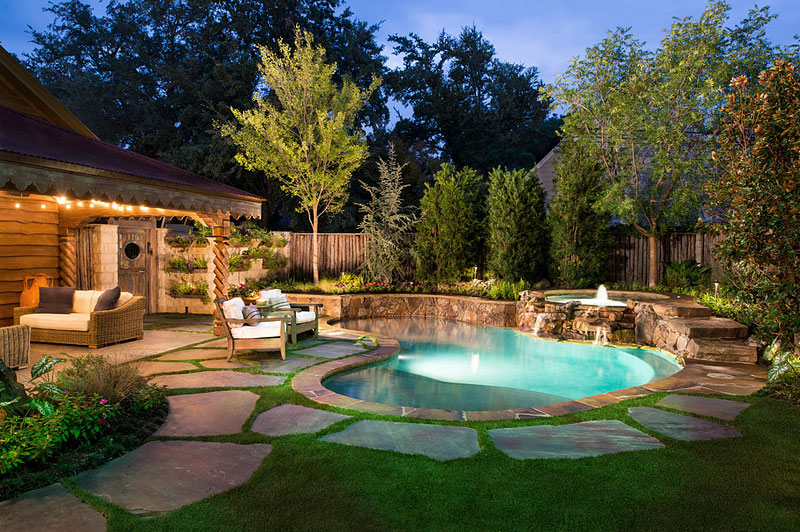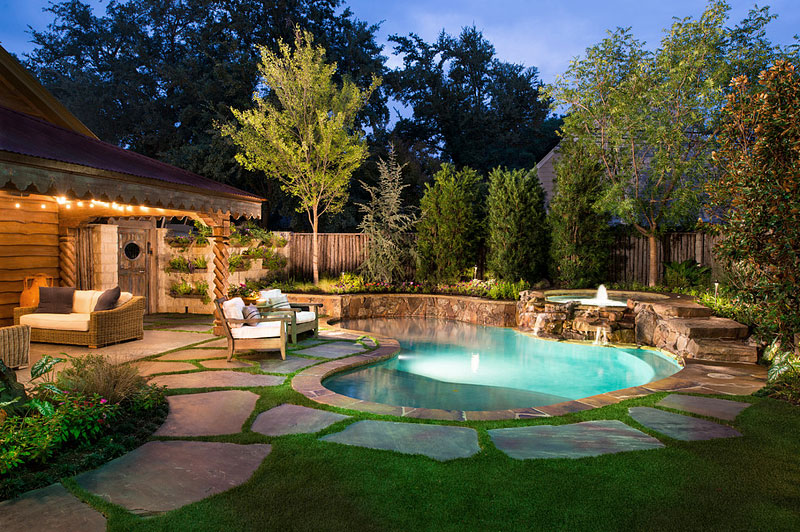 If you wish to turn your backyard into a whimsical and magical space surrounded by nature, try using natural materials such as stone for the pool. Also, give it an organic shape and maintain the same characteristics for the rest of the landscape.
Source: architecturendesign.net