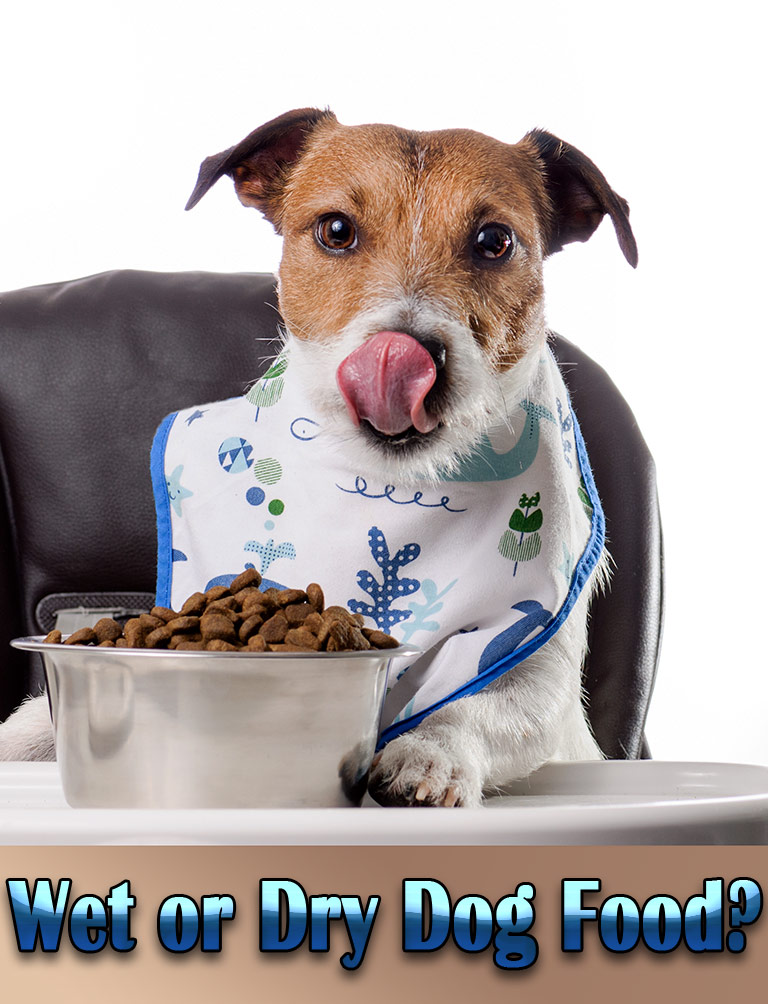 When choosing a dry diet, a wet diet or a combo for your dog, there are many comparisons to make.
Does your dog come running at dinnertime because you're shaking his kibble out of the bag? Or is it because you're stirring his wet food in the can? Or do you shake a little, stir a little? When choosing a dry diet, a wet diet or a combo for your dog, there are many comparisons to make.
Wet Versus Dry Food
Deciding between wet and dry food for your dog can be tough. Dry dog kibble is easier to store and serve. Wet often contains fewer grains and more protein. Here are a few more comparisons:




Benefits Of Dry Dog Food
Easy to store and measure out
Benefits your dog's teeth and gums
Helps ensure firm stools
Lower cost per serving
Drawbacks of Dry Dog Food
According to the Animal Protection Institute, some dry foods are sprayed with animal fat, an unnecessary and unhealthy ingredient
Tends to be high in gluten
Benefits of Canned Food
Contains more protein which can be beneficial for some dogs
Contains more moisture which is good for hydration and the urinary tract
Many dogs find it more palatable
Long shelf life when unopened
Drawbacks of Canned Food
Some dogs gain weight more easily on canned food
Short shelf life when opened; requires refrigeration
Mitigating Circumstances
If you have a dog with special issues, it is best to consult your veterinarian for food recommendations. Dogs, like people, react differently to different diets – some need mostly protein, some need lots of carbs; some benefit most from dry kibble, some from canned food. Here are a few special circumstances to keep in mind:
Age: Young pups and senior dogs tend to do better on wet food because of the added hydration. It is also easier on their teeth.
Overweight Dogs: Wet food is higher in protein which is what a dieting dog needs. It also makes them feel fuller longer. However, a high-protein dry dog food can also be sufficient.
Medical Conditions:
Diabetes: A low-carb diet is best.
Epilepsy: It is thought that a high-protein diet, whether dry or wet, may reduce seizures.
Food Allergies: Dogs are sometimes allergic to dairy, wheat and beef. A duck and potato or chicken and rice diet is often recommended and can be accomplished with either dry or wet food.
Hyperactivity: It is thought that a low-protein diet is best, which can easily be achieved with dry kibble.
Why Premium Dog Food Is The Best Choice
Whether dry or canned, dog food that falls into the "premium" category offers the most balanced nutrition for your dog. Premium dog foods range in price from approximately $25.00 to $50.00 per 15-pound bag. If this is too pricey, consider mixing a premium food with your less expensive food.




Premium dog food is beneficial in several ways:
Few to no fillers or animal-by-products
All-natural and/or organic
No preservatives or artificial additives
Usually only a few ingredients which is good for dogs with digestive problems and dogs with food allergies
Tends to be high in Omega-3 which is good for your dog's coat
Made in small quantities at small factories which means it is easier to insure health standards
Made with the whole dog in mind, holistic viewpoint
Taste testing tends to be done either by in-home tests or, if they keep dogs for testing, adoption to a loving home is assured
Mix It Up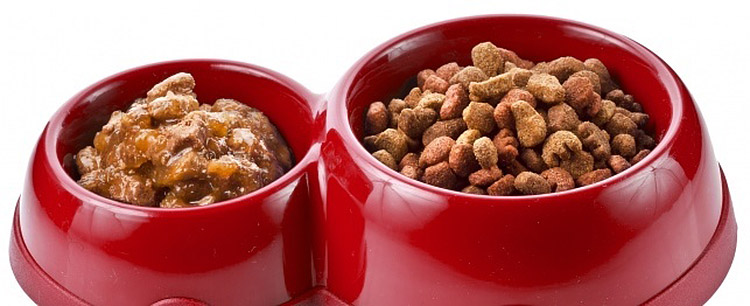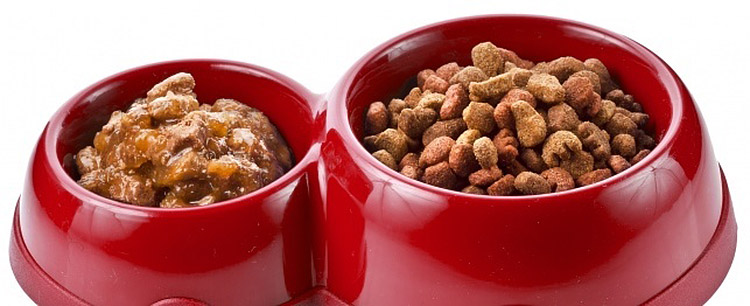 It's not always a question of wet versus dry food. While a dog can certainly be healthy on either a dry or wet diet, experts agree that often the most balanced diet is a mix of both. Also, supplements can be added to round it off (ask your vet which would be right for your dog). So keep your dog healthy and happy with a diet that works well for him.
Source: dogster.com