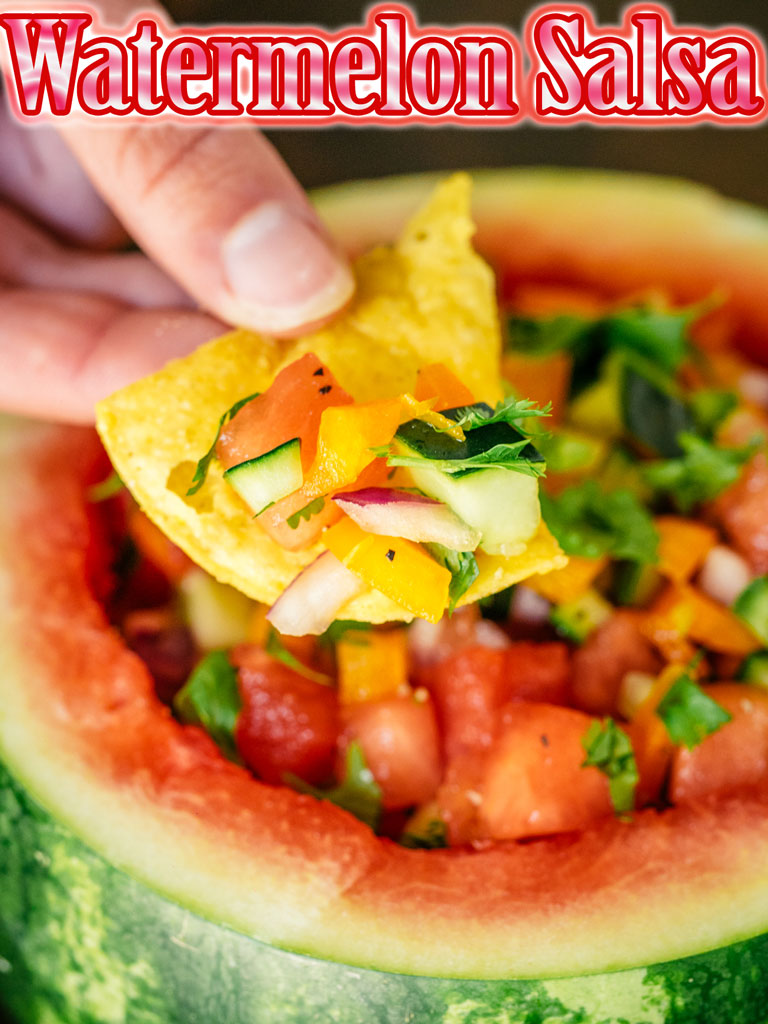 Watermelon Salsa Recipe
Looking for watermelon salsa recipes? This fresh watermelon salsa recipe is healthy, quick and easy to make, and tastes so refreshing! You can serve this with tortilla chips or it's also great on fajitas or tacos!
Ingredients:
3 cups finely diced seedless watermelon, (about 2 1/4 pounds without the rind)
2 jalapeno peppers, seeded and minced
1/3 cup chopped cilantro, (about half a bunch)
1/4 cup lime juice
1/4 cup red onion, minced
1/4 teaspoon salt, or to taste
Procedure:
Place watermelon, jalapenos, cilantro, lime juice and onion in a medium bowl; stir well to combine. Season with salt. Serve at room temperature or chilled.
Source mercola.com