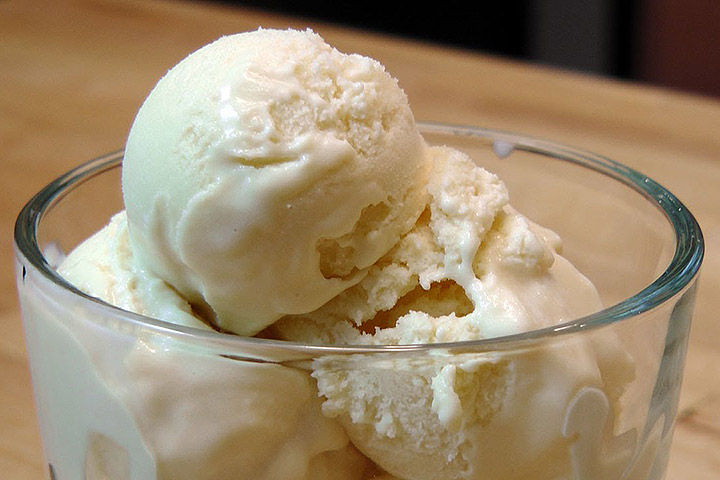 Vanilla Gelato Recipe by Laura Vitale
Makes:1 Quart
Ingredients:
7 Egg Yolks

2/3 of a Cup of Granulated Sugar

2 ½ Cups of Whole Milk

½ Cup of Heavy Cream

1 Tbsp of Vanilla Extract

¼ tsp of Salt
Process:
In a large bowl beat the egg yolks and sugar for about 2 minutes, set aside.
In a medium saucepan, heat the milk and cream until small bubbles form around the edges but do not let it come to a boil.
Add about ¼ of the hot mixture into the egg yolk mixture and mix to combine. Add the egg yolk mixture back into the saucepan with the remaining hot milk and cream and cook together on medium low until it thickens, about 7 to 8 minutes making sure to stir the whole time.
Strain the hot liquid through of fine sieve into a large bowl. Add the vanilla and salt and mix. Cover with plastic wrap making sure that the plastic wrap is actually touching the custard mixture so it doesn't form a skin. Refrigerate overnight.
Place the insert of your ice cream maker into the freezer and let it sit overnight.
Before you are ready for the next step, place the custard in the freezer for 10 minutes.
Place your custard into the frozen insert and turn your ice cream maker on. Freeze the custard according to manufacture's instructions.
Serve right away or freeze for up to a month.
Recipe by: Laura Vitale
Source: laurainthekitchen.com