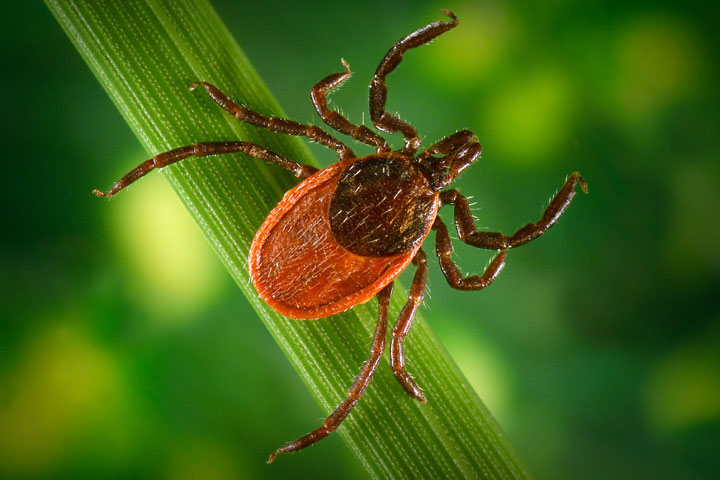 Ticks are the worst. They are nasty little parasites that suck blood and transmit dangerous viruses, like Lyme disease, among numerous others. But, they don't have to take the fun out of your outdoor adventuring this summer! Try these 4 suggestions to keep ticks at bay while enjoying the nature around you.
Avoid hanging leaves & brush. If you're out hiking on a trail, try to avoid walking in high-grass, or brushing against overhanging leaves and bushes. Ticks often hang out on these, waiting for their next host with their front legs reaching in the air, making it easy for them to get on you if you brush up against any high vegetation. Instead, stick to the center of the trails. If you do bushwhack, periodically check your legs for incoming crawlers, and avoid sitting in tick-friendly areas.
Tuck in your shirt & pants. If you know you're going into a high-tick environment, it's best to tuck in your clothes as a precaution. Sure, maybe you will look a little dorky, but it beats a tick-borne illness by a long shot. If you want to be doubly safe, wearing light-colored clothing makes crawling ticks easier to spot.
Use natural repellents. Many essential oils are highly effective at repelling ticks. Rose geranium oil is used as an extremely effective and affordable natural tick repellent for both you and your pets, having been proven immensely effective in studies. Other useful oils are cedarwood, tea tree, and lavender essential oil, although be sure to double check whether these are safe for use on your pets. And generally, be sure to dilute essential oils, as they are very potent.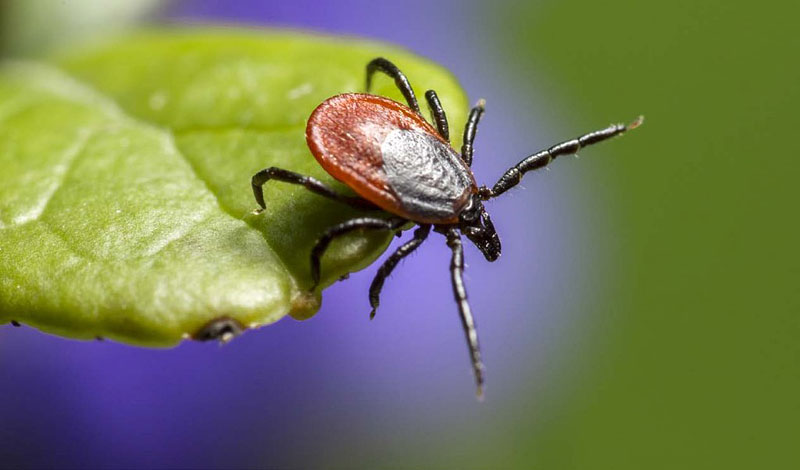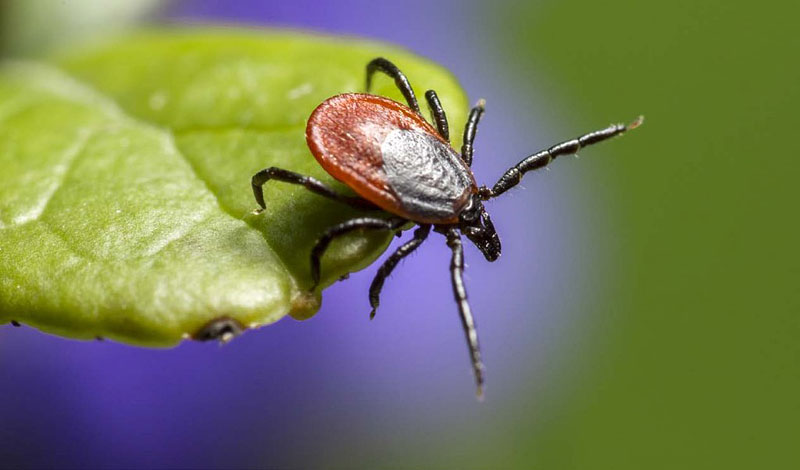 Scour your skin — thoroughly. Those little buggers are resilient, so be sure to check your skin thoroughly during your post-outdoors shower. Go inch by inch, focusing on the warm nooks of your body — armpit, behind the knees, groin, and nape of the neck. Ask a trusted loved one for help if you have trouble scanning certain areas.
If you find one, take it out immediately with a pair of tweezers — being sure the grasp the head and pull straight out — and dab the area with antibacterial. As long as you catch them soon after they latch on, your chance of contracting a tick-borne illness is much lower.
Don't let fear of ticks suck all of the fun out of your summer! Be aware and use your smarts, and you'll be free to enjoy some quality time in nature with your loved ones, both human and furry.
Source: care2.com