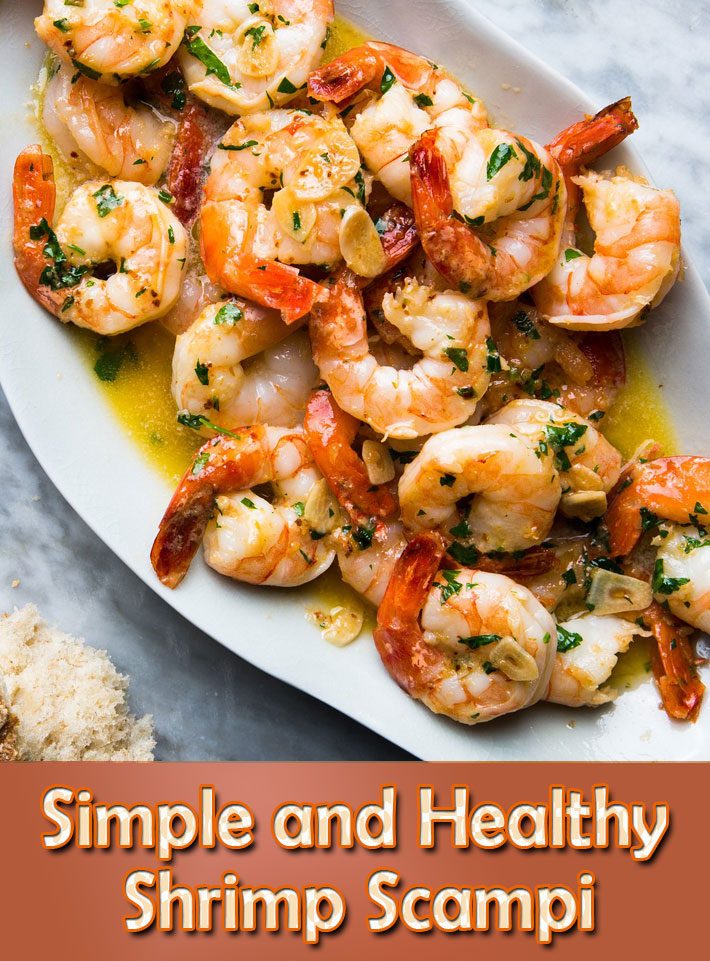 Simple and Healthy Shrimp Scampi Recipe
You won't believe how easy this comes together – perfect for those busy weeknights!
Ingredients:
4 tsp olive oil
1 1/4 pounds med raw shrimp, peeled and deveined (tails left on)
6-8 garlic cloves, minced
1/2 cup low sodium chicken broth
1/2 cup dry white wine
1/4 cup fresh lemon juice
1/4 cup + 1 T minced parsley
1/4 tsp salt
1/4 tsp freshly ground pepper
4 lemon wedges
Instructions:
In a large nonstick skillet, heat the oil. Saute the shrimp until just pink, around 2-3 minutes. Add the garlic and continue cooking while stirring constantly, about 30 seconds. With a slotted spoon transfer the shrimp to a platter and tent with foil to keep them warm.
In the skillet, combine the broth, wine, lemon juice, 1/4 cup of the parsley, the salt and pepper; and bring it to a boil. Boil uncovered until reduced by half.
Divide the shrimp out and place onto 4 plates. Spoon the sauce over the shrimp. Serve garnished with the lemon wedges and sprinkled with the remaining tablespoon of parsley. Enjoy!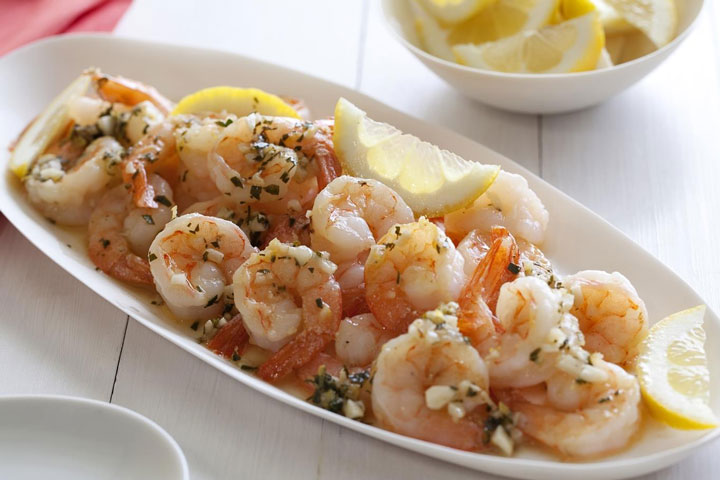 Source flavorite.net