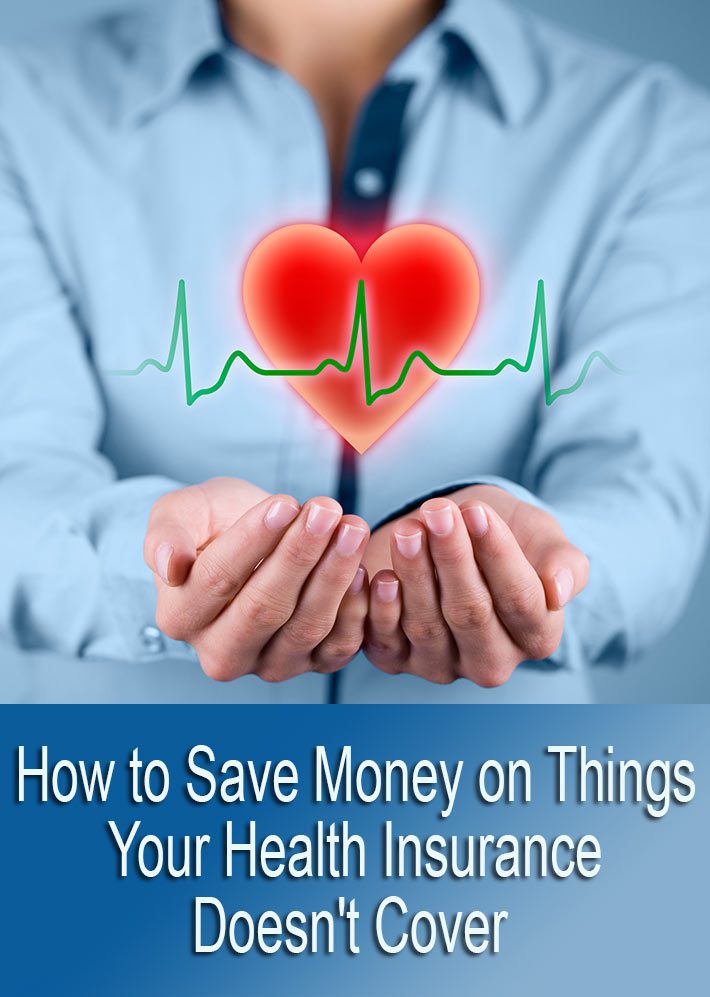 More and more Americans are turning to high deductible health plans to lower their monthly premiums. That's a smart move if you're healthy and have an emergency fund in place to cover your deductible.
According to the Kaiser Family Foundation, high deductible plan participation has increased from 19% of covered workers to 28% in the past five years. Alternatives like health sharing ministries are also on the rise. Membership in these plans has increased from 200,000 to 530,000 in recent years.
The downside of these plans is that they don't always cover everything you need. Things like dental, vision and prescription drugs may not be included—or at least not fully. And when you multiply these out-of-pocket expenses by four family members (or more), you could be looking at thousands of dollars over the course of a year.
What Health Insurance Covers
Your insurance provider agrees to cover certain benefits listed in your insurance policy, such as lab tests, medication and services—these are your covered services. All private health insurance plans offered through a federally facilitated marketplace—like the Health Insurance Marketplace—will cover the preventative services and 10 essential health benefits as required by the Affordable Care Act:
Outpatient care (the care you receive without being admitted to a hospital)
Emergency room services
Hospitalization
Maternity and newborn care (before and after your baby is born)
Mental health and substance abuse disorder services (including behavioral health treatment, counseling and psychotherapy)
Prescription medication
Services and devices that help you recover after injury, or if you have a disability or chronic condition (including physical and occupational therapy, psychiatric rehabilitation and speech-language pathology)
Lab tests
Preventative and wellness services (including counseling, screenings and immunizations) and chronic disease management
Pediatric services (including dental care and vision care for children)
Benefits offered in state-run marketplaces may differ from benefits offered in federally facilitated marketplaces. There can even be differences between plans within the same state.
And just because a service isn't included in the list of 10 essentials, such as dental and vision care, doesn't mean your insurance provider doesn't cover it. Review your insurance policy to know exactly how you're covered.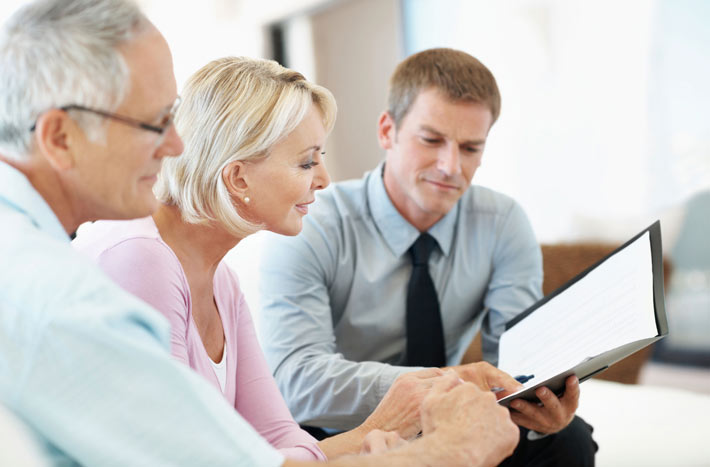 What Health Insurance Doesn't Cover
Whether you're in the market for a new policy, you're going on Medicare, or you want to know how your current plan covers you, there are a few services you may think are accounted for, but aren't:
Travel vaccinations (such as a typhoid or yellow fever vaccine in preparation for a trip overseas)
Alternative therapies (such as acupuncture, massage therapy or chiropractic care)
Cosmetic surgery
Long-term nursing home care
Dental, vision and hearing care
Weight loss surgery or treatment
Preventative tests
Private nursing
Infertility treatment
Keep in mind that this list isn't exhaustive. The only way to know what you are and are not covered for is to read your policy.
It's also worth noting that some of the benefits included in this list may actually be covered by your policy. Insurance covers things that are deemed "medically necessary." For example, reconstructive breast surgery following a mastectomy is considered medically necessary and is likely covered. If you suffer a back injury from an accident, chiropractic care is likely medically necessary under the outpatient care category. However, if you visit the chiropractor every week to keep your back feeling healthy, that care might not be covered.
In the name of saving you money, we're sharing some practical ways to keep your family healthy for less. Try one, try all, and see how much more you can save this year.
Use Your Health Savings Account
If you're eligible for a Health Savings Account, use it! A Health Savings Account (HSA) is a type of savings account available to those who are enrolled in a high deductible health plan.
An HSA is a tax-exempt trust set up through a qualified HSA trustee to pay or reimburse your qualified medical expenses. A trustee may be a bank, an insurance company or any individual who is approved by the IRS as a trustee of IRAs or Archer MSAs.
There are many benefits of a Health Savings Account:
Multiple contributors.
HSA contributions can come from you, your employer, a family member or virtually anyone else who wants to contribute to your HSA.
Pre-tax contributions.
Contributions made through your employer are not subject to federal income taxes. Depending on where you live, your contributions may not be subject to state income taxes either.
Tax-deductible contributions.
Contributions made with after-tax dollars are deductible from your gross income when you file taxes, even if you don't itemize them on tax form 1040.
Tax-free earnings.
Interest and other earnings on the account funds are tax-exempt.
Tax-free withdrawals for qualified medical expenses.
Note the keyword here: qualified medical expenses (more on that below).
Funds roll over.
Contributions to your account stay in your account until you use them. They roll over year after year and earn interest.
Easy to use.
Most HSAs will give you a debit card that you use to pay for prescription medication and other medical expenses on the spot. You can also use the card at an ATM to withdraw cash.
Completely yours.
Your HSA stays with you if you change employers or leave the workforce.
To qualify for an HSA, you must meet the following requirements:
You are covered under a high deductible health plan on the first day of the month and have a minimum annual deductible of $1,300 per person or $2,600 for a family.
You have no other health coverage.
You are not enrolled in Medicare.
You are not claimed as a dependent on someone else's most recent tax return.
There are literally hundreds of health expenses that qualify for payment from an HSA—and many that don't. Fortunately, the IRS has explained both in detail. Here are a few examples of qualified medical expenses:
Acupuncture
Chiropractic care
Dental treatment
Doctor's fees
Eye exams, glasses, surgery and contact lens supplies
Fertility services
Hearing aids and batteries
Hospital services
Insulin
Lab fees
Prescription medications
Psychiatric care
Therapy or counseling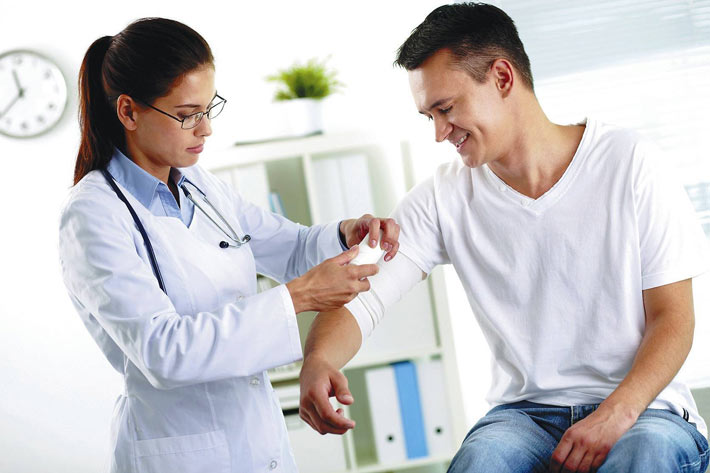 How to Save on Prescription Drugs
Ask for samples.
Your doctor may not know how much the drug they're prescribing costs. If you don't have good prescription drug insurance, tell your M.D. They may be able to give you some free samples until you're better.
Request the generic.
Never assume your doctor will prescribe the generic version of your medicine. Double-check, or you might double pay!
Be choosy about your pharmacy.
Consumer Reports found that drug prices can cost up to 10 times more depending on the pharmacy. In one of the examples, a certain drug cost $249 at Walgreens, but $43 at Costco—for one month's worth of the same exact prescription! The report also found that the mail-order pharmacy HealthWarehouse.com had dramatically lower prices on almost every generic they compared. Also, check with your local pharmacy for things like antibiotics—grocery chain Publix offers them for free.
Use your HSA.
That's why you have it! Save money on prescription medicines, drugs and copays.
Find a discount.
Ask your family practitioner or pharmacist about cash discounts, discount cards or loyalty programs you can join. Every little bit counts!
Contact the drug company directly.
If you still can't afford a specific medication, contact the drug's manufacturer directly. Many companies have patient assistance programs to provide their drugs for free or at a significantly reduced price.
How to Save on Dental Care
Search for a deal.
Scan the internet for new client specials from individual dentist offices, or check out sites like Groupon and Living Social. You can usually score a cleaning for around $50 to $60.
Get a second opinion.
If your diagnosis requires a lot of money, like a root canal or braces, get a second opinion. And shop around for prices at other offices. You don't have to buy your kids' braces from your pediatric dentist's preferred orthodontist, for example.
Use your HSA.
Don't forget, you can use your Health Savings Account for everything from fillings to cleanings to crowns to dentures.
Ask for a discount and a payment plan.
Need some serious work done pronto? Ask for cash discounts and a payment plan. This way, you aren't hit with a huge bill all at once.
Visit a dental school.
For cleanings, X-rays and preventative care, consider making an appointment at a dental school.(13) Sure, a dental student will take significantly longer than an experienced dentist, but their work is always double-checked by a licensed, insured supervisor—and the money you'll save is well worth the wait.
How to Save on Vision Care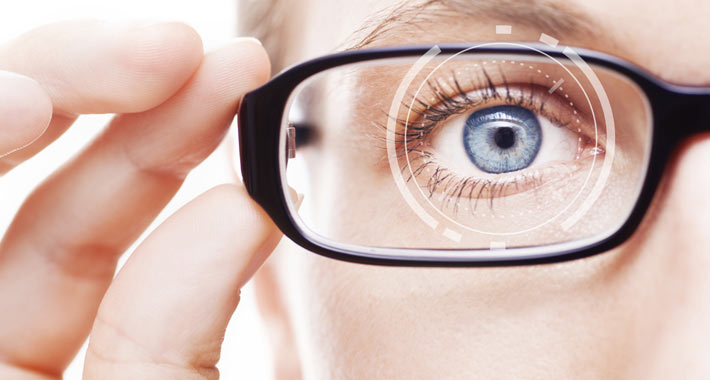 Buy online or at a warehouse.
With low-cost online shops like ZenniOptical and Warby Parker, you can get a complete pair of glasses for under $100. As for contacts, check out Costco Optical or an online retailer like 1-800-Contacts. Contact customer service to see if you can get an even bigger discount or expedited shipping. Just make sure you're getting free shipping, or it might not be such a deal after all.
Use your HSA.
Your Health Savings Account covers contacts, glasses, eye drops, eye exams and even contact solution. Use it!
If you're considering LASIK, save first.
Spending $1,000 to $2,000 per eye may not sound like a cost-saving measure, but if you add up all you'll spend for exam fittings, new contact lenses, cleaners and new glasses year after year, it could make sense. Just don't go into debt in the name of "saving future money." If you can't pay cash, wait until you can.
Ask for self-pay or cash discounts.
This point can't be stressed enough—always ask for a discount! Always.
Even if you don't have rock star health coverage, you can still get what your family needs for less with the help of an independent insurance agent. The bottom line is health care costs vary widely depending on where you go. Assume the sticker price is the "insurance price," and keep trying to drive it lower. When you're determined to get a deal, you usually will.
Despite our best efforts, life still happens, and the medical bills can stack up. But the more prepared you are, the better, so make sure you have the right coverage that suits your budget—and saves you money.
Source: daveramsey.com