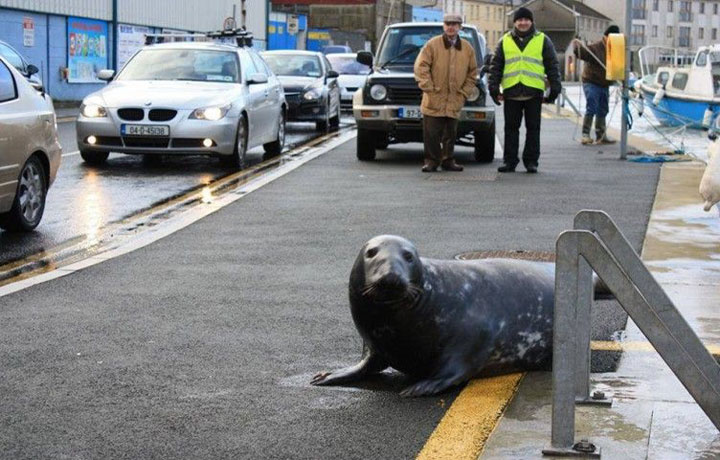 Sammy flops across the street every day to visit his favourite seafood restaurant
For some years now, Sammy the Seal has been hauling his roly-poly body out of Broad Lough river in Wicklow Town, in the Republic of Ireland, three times a day. He is a devoted client of a fish and chip shop in the town, and he's become such a fixture that he even enjoys regular mealtimes.
Restaurant owner Alan Hegarty told the BBC: "We feed him a little amount three times a day – at nine o'clock, one o'clock and four o'clock. "Even when the clock goes back, he's still spot on time!
Normally seals would eat around 10 kilos a day, we give him three." On Valentine's Day, Sammy even brought a lady-friend along: "She stayed – she obviously wasn't a one-night stand," Alan said. "We haven't named her yet, but we have a competition running for local people to name her." "When I go to feed them Sammy steps back so I can feed her first. He's a proper gentleman."
By Michael Moran
Source: home.bt.com