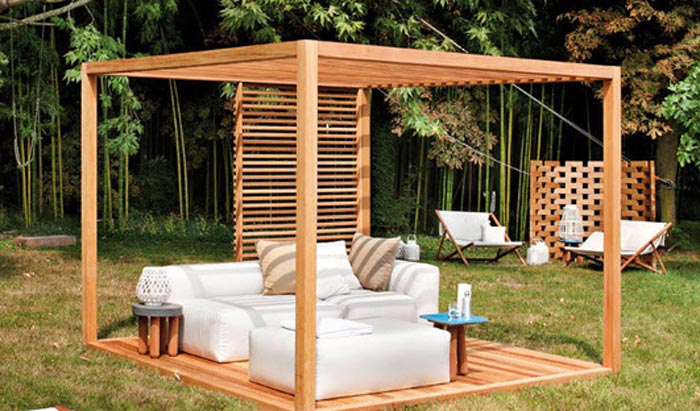 Pergola provide some much needed shade from the summer sun.
Add a unique element to your outdoor space. From shade to structure, pergola are a great way to add beauty and function to your yard. By definition a pergola is a structure or archway with a framework covered in climbing or trailing plants. It consists of posts and beams but no walls or roof.
Freestanding or attached to your home, a pergola is usually designed to be a shaded walkway or relaxation area. A gazebo, on the other hand, is a free standing structure with a peaked roof, an open framework and a proper roof.
However, it may also be an extension of a building or serve as protection for an open terrace or a link between pavilions. Freestanding pergolas, those not attached to a home or other structure, provide a sitting area that allows for breeze and light sun, but offer protection from the harsh glare of direct sunlight.
These architectural garden adornments popular during the Italian Renaissance, can be a welcome respite from a midday summer sun. We hope the ones showcased here may even inspire you to build your own.