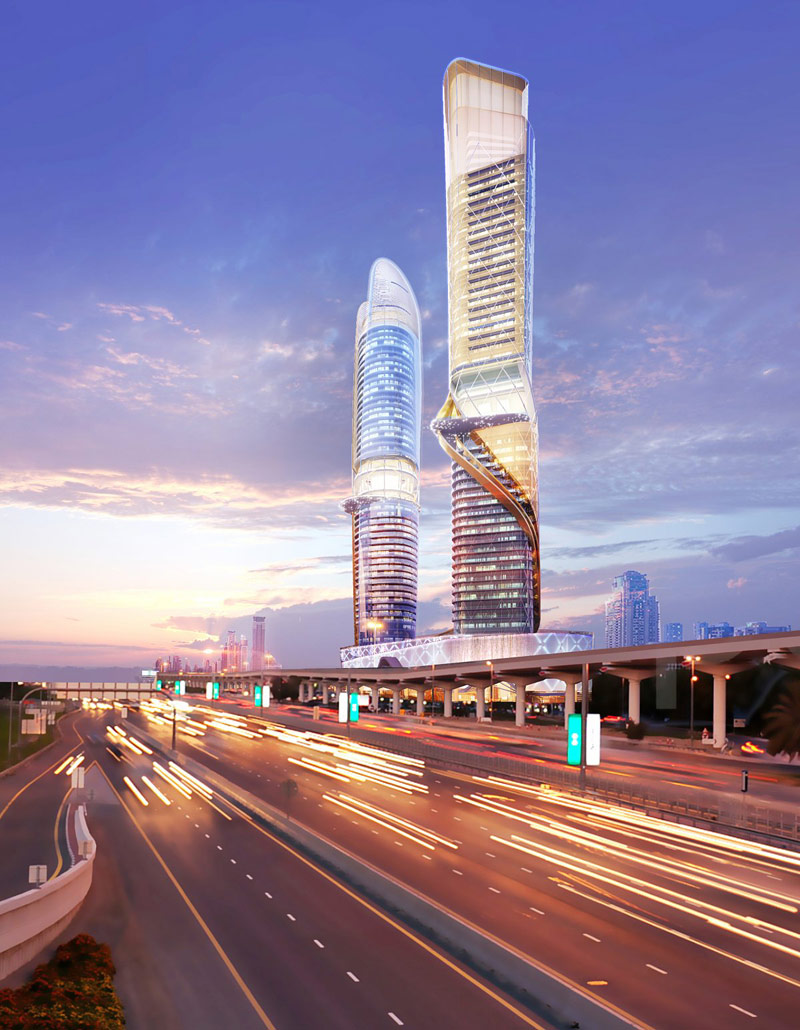 Dubai is set to add a Rosemont Hotel and Residences complete with an artificial beach and rainforest within the two-tower property.
Located in the Tecom area off Sheikh Zayed Road and owned by the Saudi Arabia-based Royal International, the Dubai 1 billion Rosemont Hotel and Residences is expected to open in 2018 and is currently under construction.
It will also feature an adventure play area for children, bowling alley and trampoline park. The extravagant features will be developed inside a five-storey podium that will serve as a pedestal between the two towers, each 53 storeys high, of the Rosemont Hotel.
Dubai seems to be in a competition with itself to become the capital of world records, man-made firsts, and showy gimmicks—such as the world's largest indoor ski resort and a nearly opened indoor theme park poised to become the biggest on the planet—to distract visitors from the punishing weather.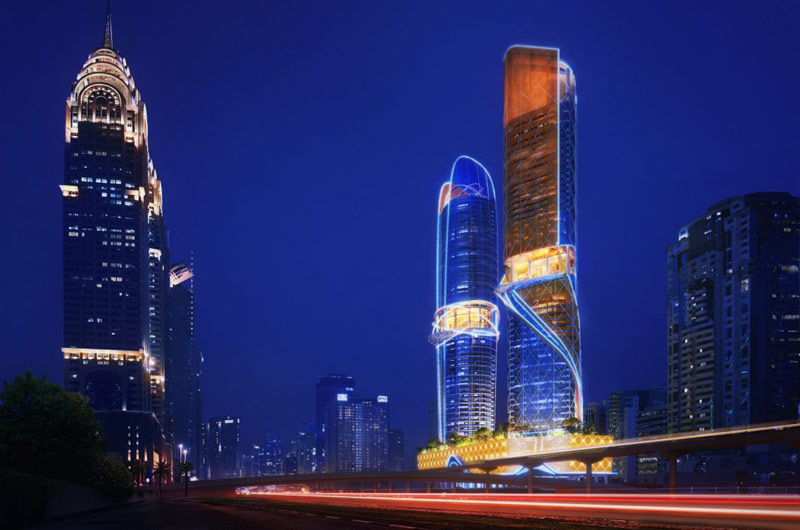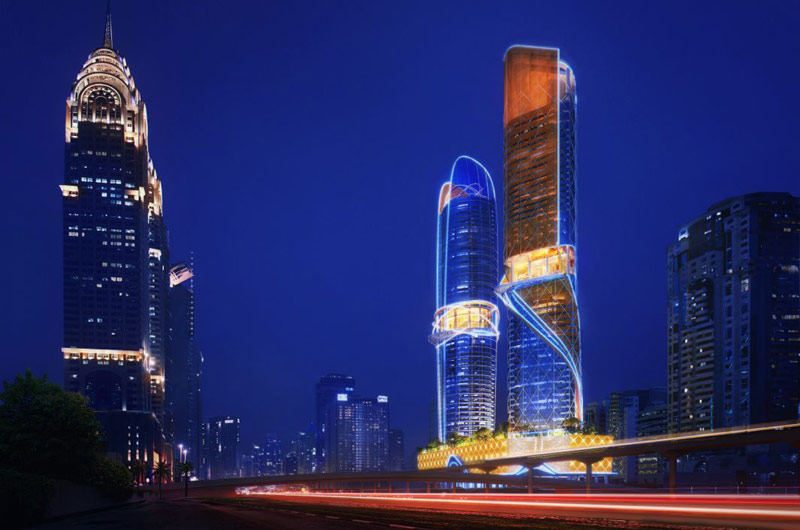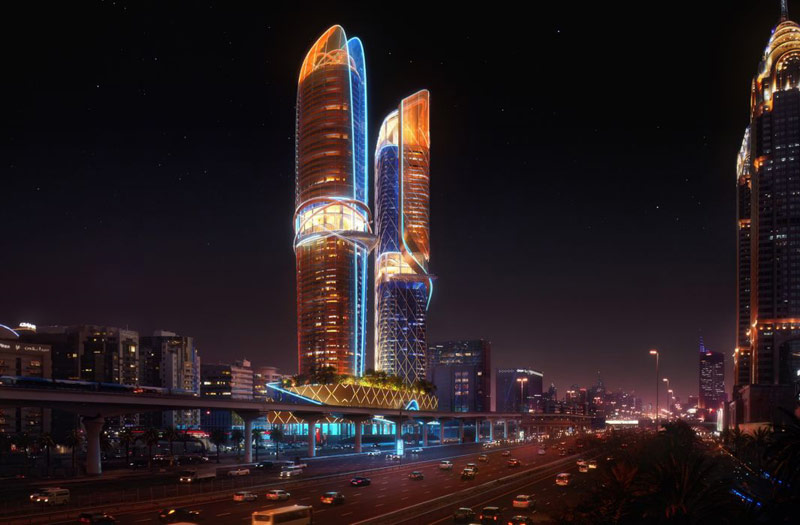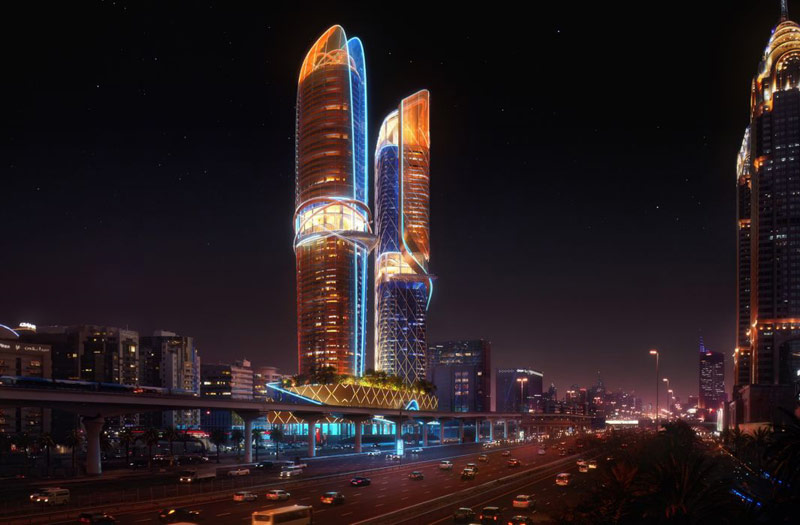 So in a city that boasts what might be the most luxurious hotel in the world, those in the hospitality business need to offer more than free Wi-Fi and a nice pool to turn heads. Which might help explain why a new hotel project set to open in 2018 hopes to lure five-star travelers with a man-made rainforest.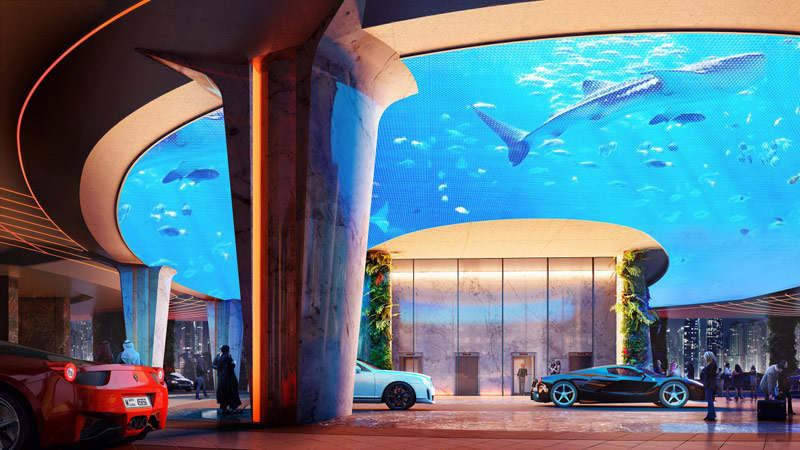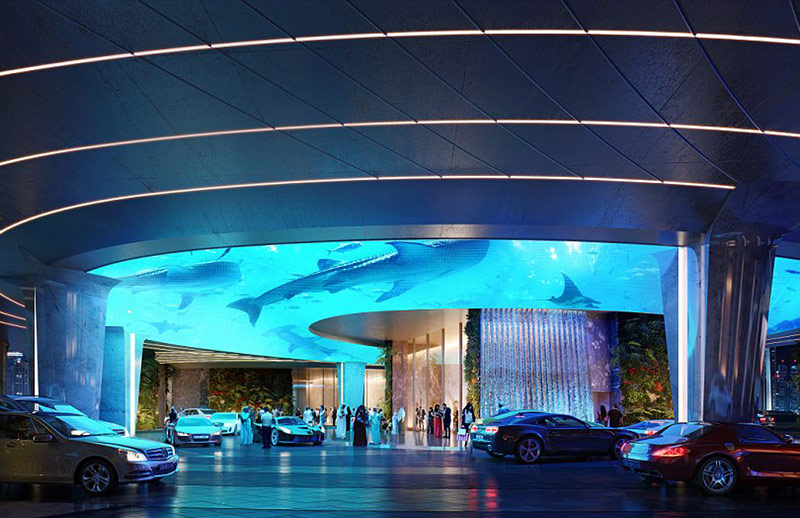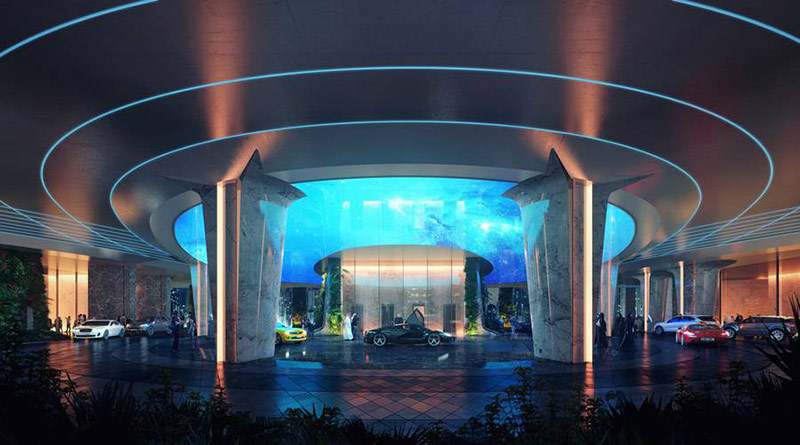 Designed by ZAS Architects Dubai, Rosemont Hotel and Residences Dubai will feature nonessentials like an indoor bowling alley, robotic luggage handlers, a trampoline park, and a glass-bottomed sky pool that lights up at night like a starry sky.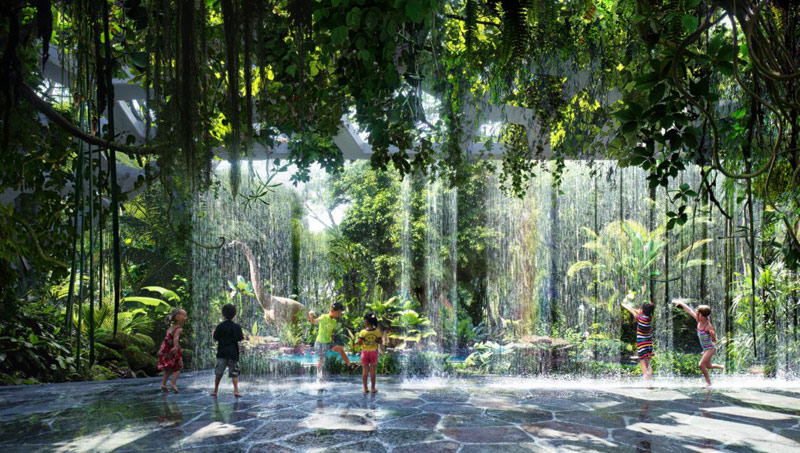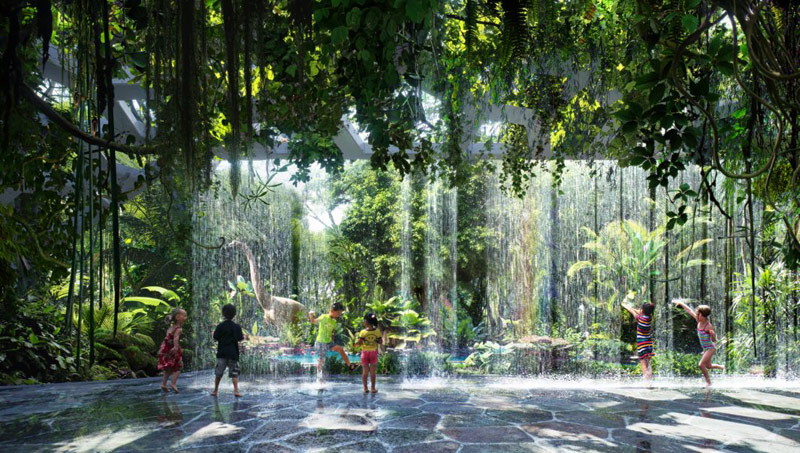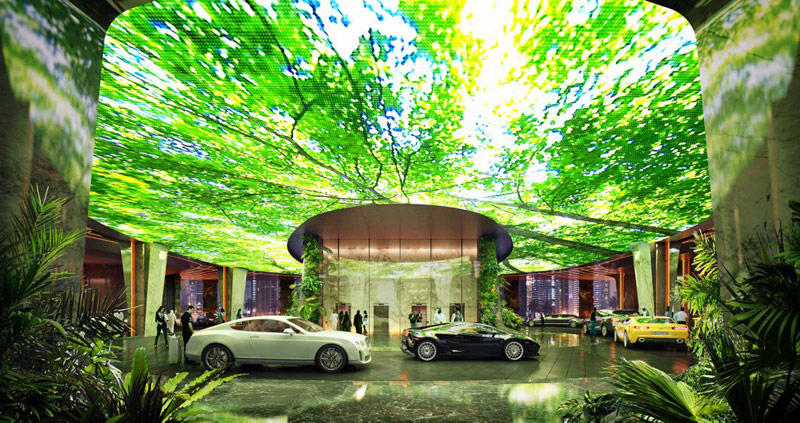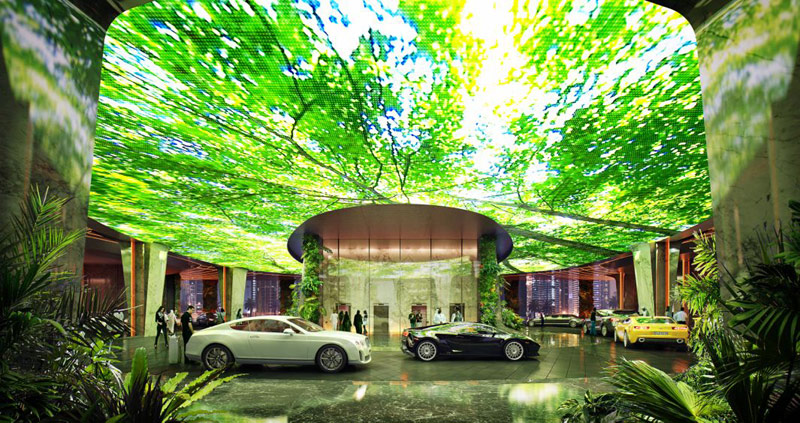 But its crowning glory will be an "immaculately landscaped" 75,000-square-foot man-made outdoor rainforest complete with refreshing "tropical mist lightly spraying through the trees," a splash pool, and a rainforest café, plus adventure trails and play zones, waterfalls, streams, and "a prehistoric Jurassic-inspired marsh" that "provide unique entertainment for families not found elsewhere in the city."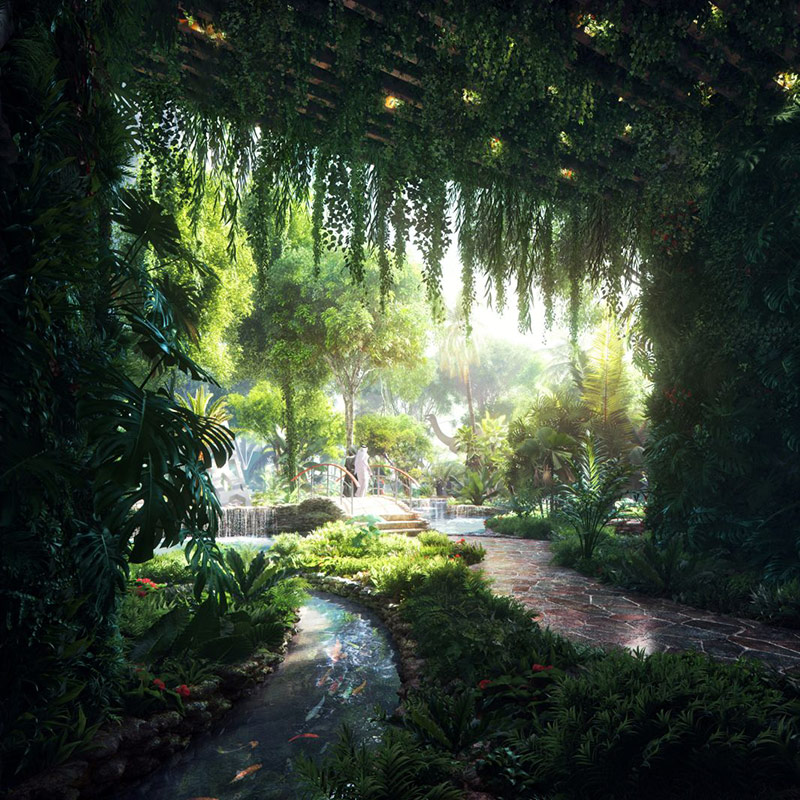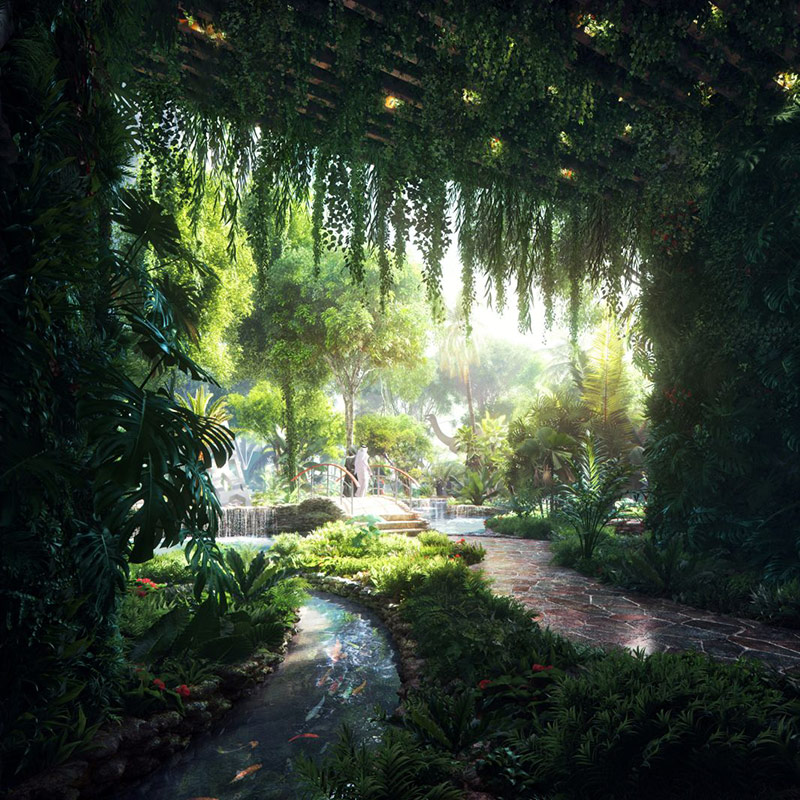 And what is a rainforest without rain? The hotel rainforest's sensory rain system "creates a 360-degree experience, simulating the sensation of being surrounded by rainfall without actually getting wet."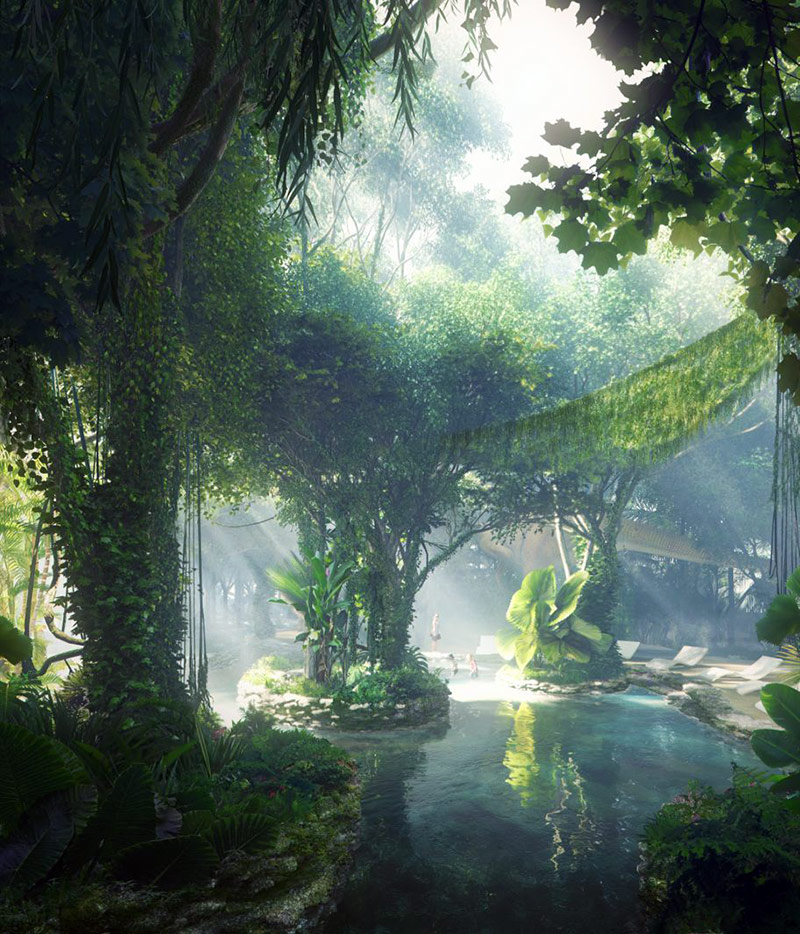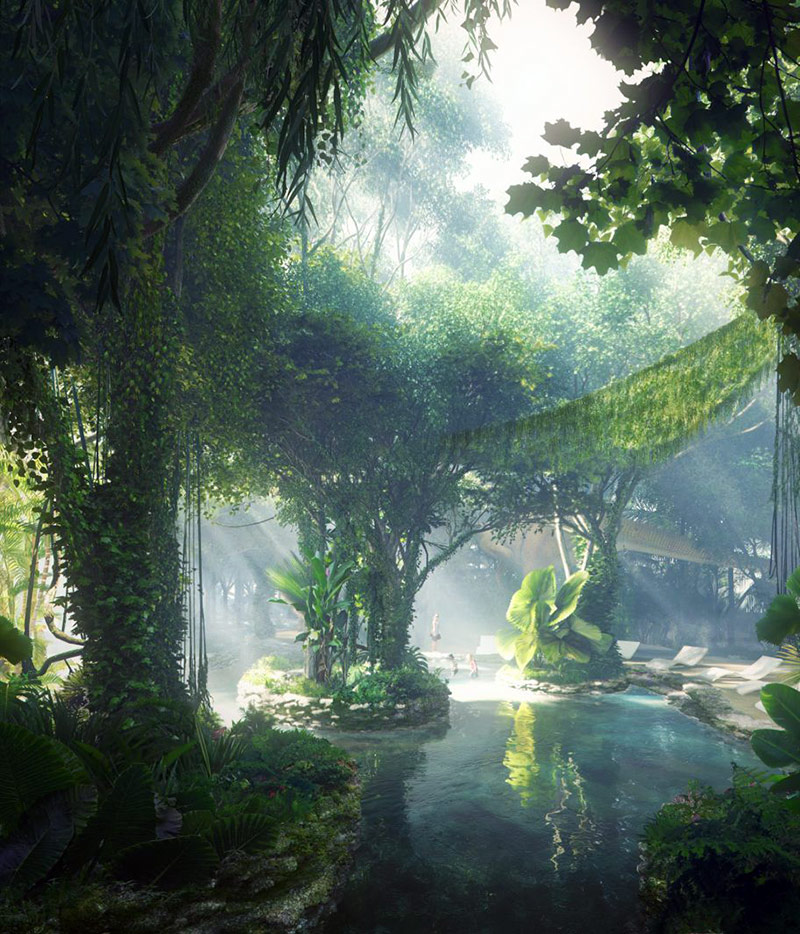 And because luxury like this doesn't skimp on details, the designers have even found a way to pump some humidity into the Middle Eastern desert, using "volumes of stored recycled water" to create high humidity "mimicking the tropical rain forest environment."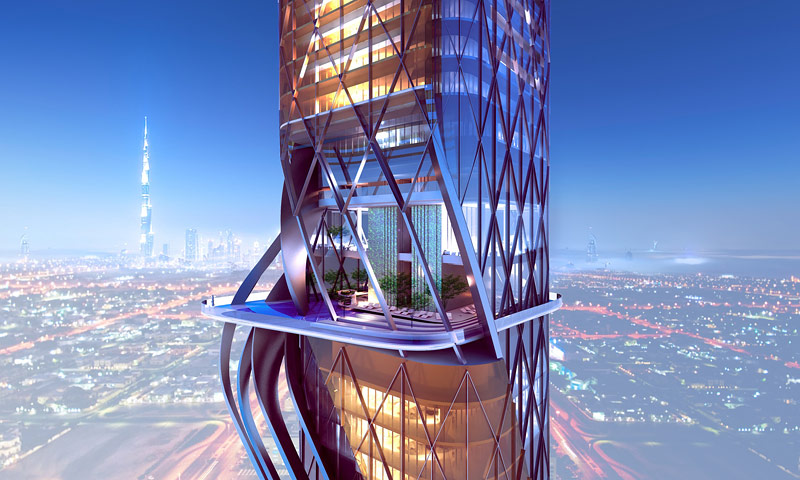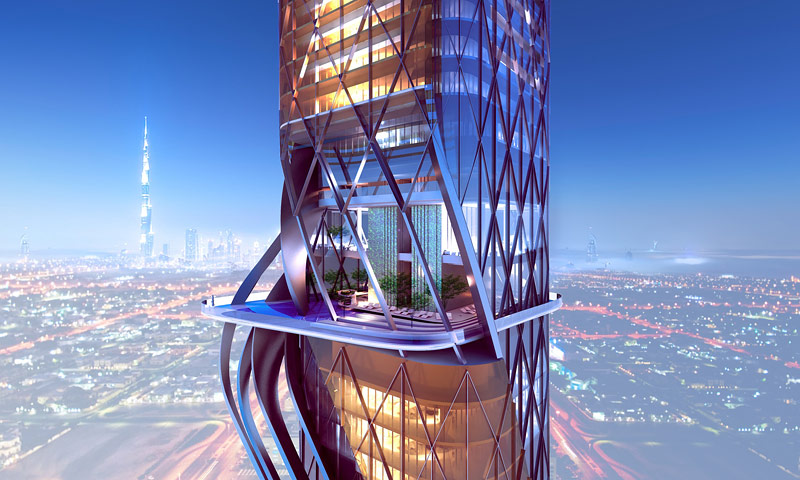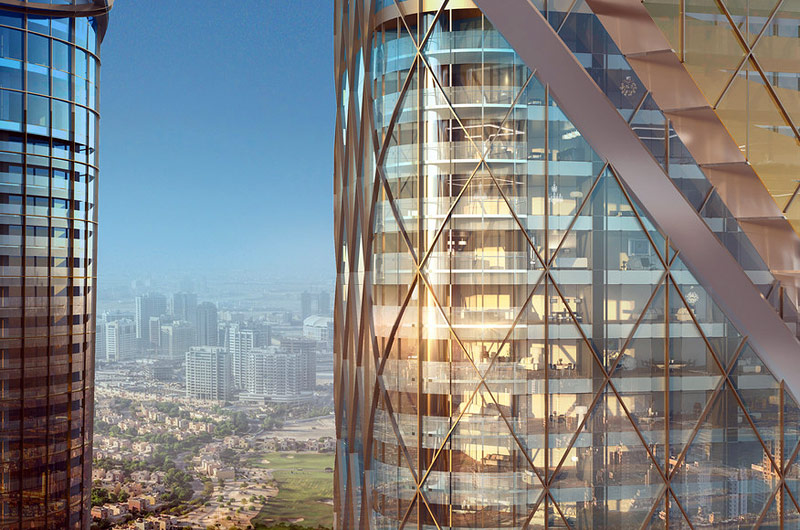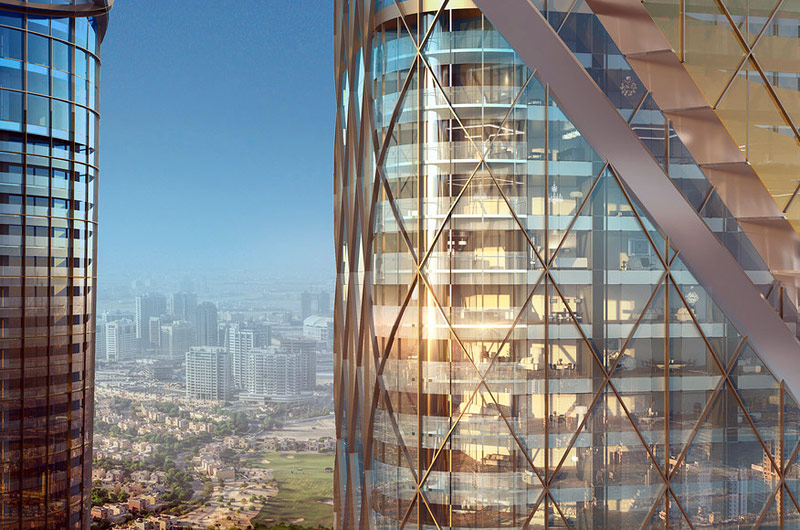 The 450-room hotel will also feature a skypool, three restaurants, health club and meeting rooms. It would also have a 280-unit serviced apartment tower with a sky lobby and sky pool, an entertainment area on the top level of the parking podium and retail amenities.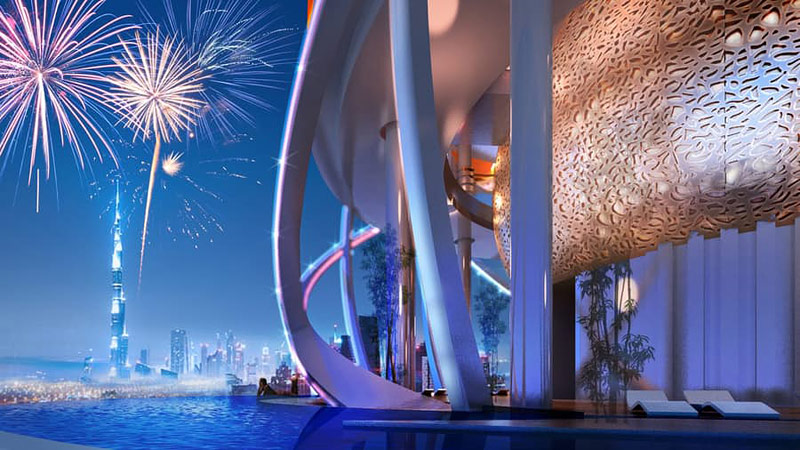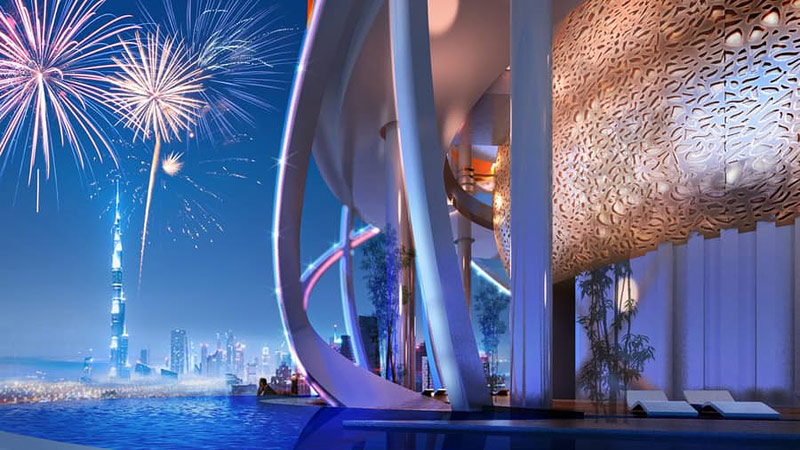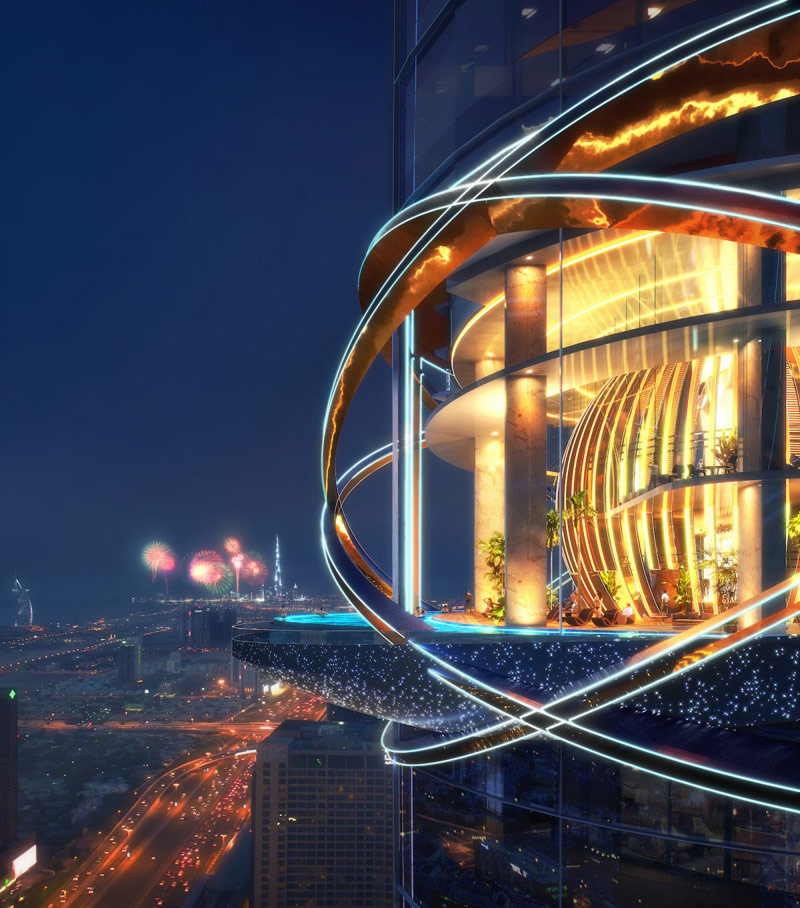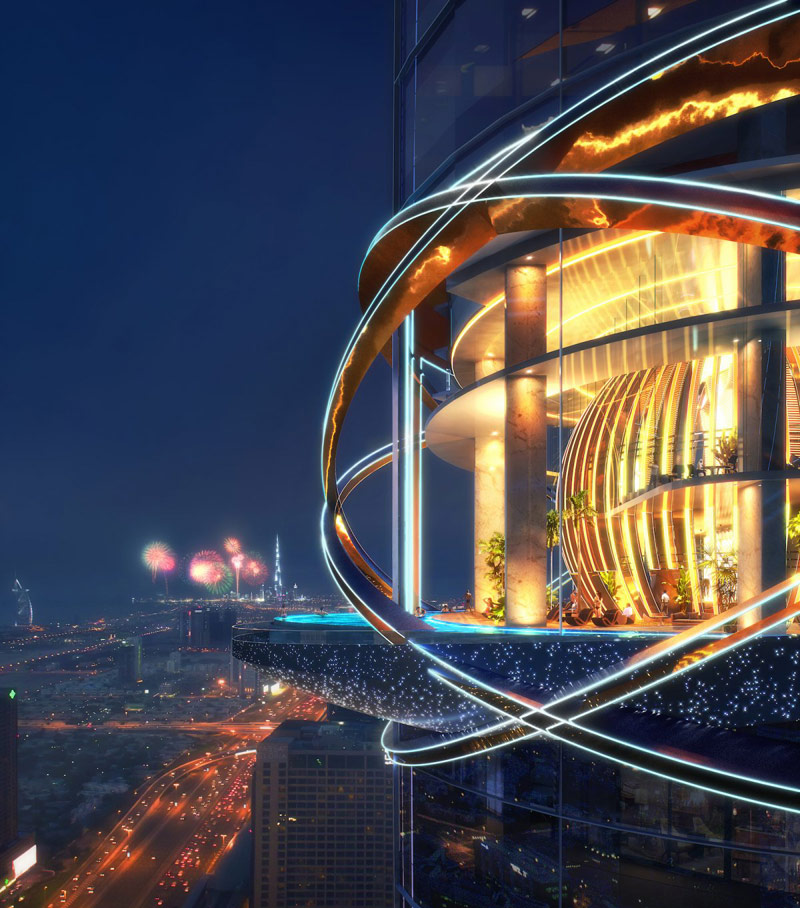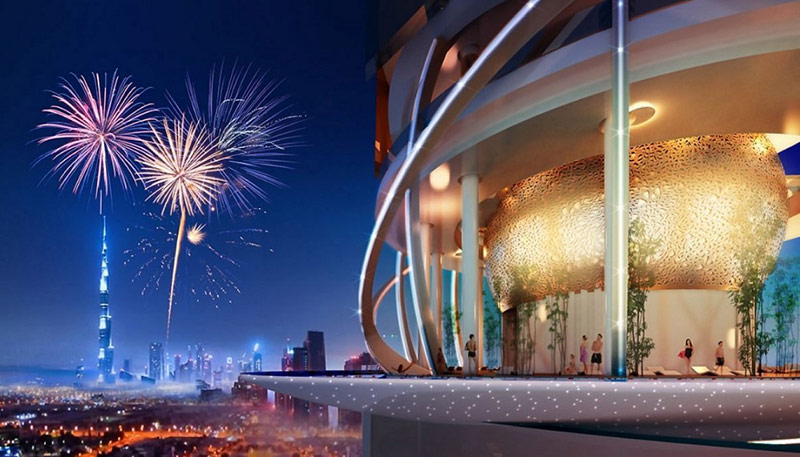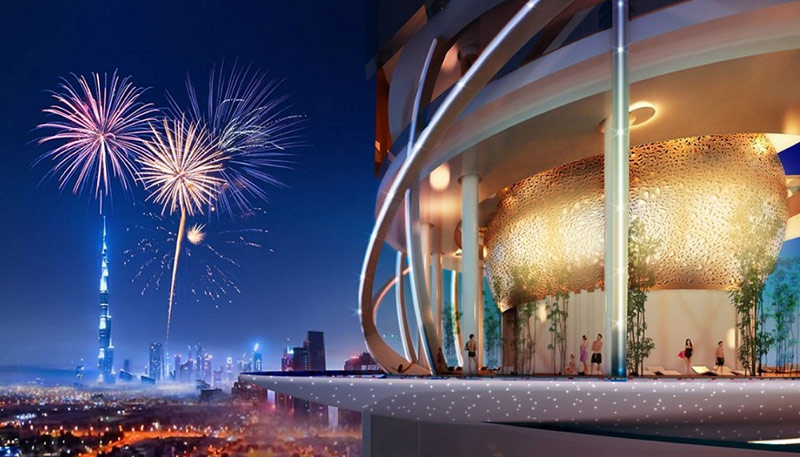 Source: slate.com
Design Credit: ZAS. Copyright: Plompmozes.