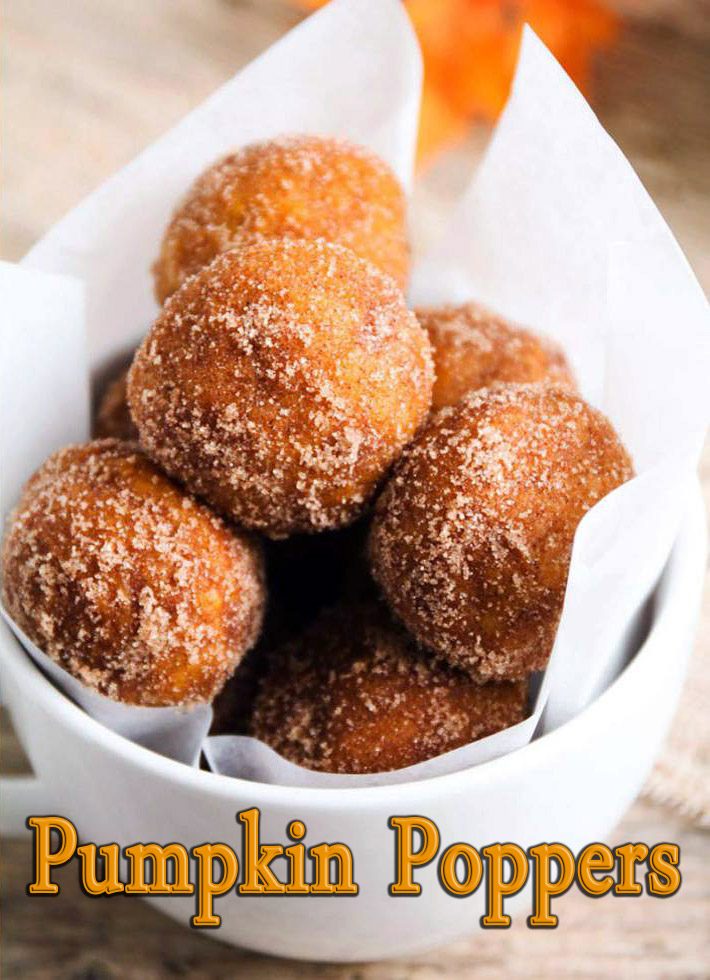 Pumpkin Poppers Recipe
The Pumpkin Poppers are seriously super tasty, and no Autumn should pass by without you giving them a try. The Pumpkin Poppers are coated in sugar and cinnamon, which would be easy to get on your face while eating, so it's got to be one of the two.
Prep time: 10 mins   Cook time: 10 mins    Total time: 20 mins
Ingredients:
1 3/4 cups all-purpose flour
2 tsp baking powder
1/2 tsp salt
1/2 tsp cinnamon
1/2 tsp nutmeg
1/2 tsp allspice
1/8 tsp ground cloves
1/3 cup vegetable oil
1/2 cup brown sugar
1 egg
1 tsp vanilla extract
3/4 cup pumpkin (fresh or canned, but not pumpkin pie filling)
1/2 cup low-fat milk
For Coating
1 stick of unsalted butter, melted (I only had salted on hand, and it worked just fine)
2/3 cup granulated sugar
2 Tbs cinnamon
Instructions:
Preheat oven to 350° and spray your mini muffin pan with nonstick cooking spray.
Combine all the dry ingredients in one bowl and whisk till combined.
In another bowl, mix together the remaining ingredients (oil, brown sugar, egg, vanilla, pumpkin and milk).
Pour the dry ingredients into the wet and mix until just combined (do not overmix).
Using a cookie scoop, fill mini muffin tins until almost full. There should be plenty of batter to do this.
Bake for 10-12 minutes.
While Poppers are baking, melt butter.
In a small bowl combine your sugar and cinnamon.
Let the poppers cool for a few minutes before rolling them around in the melted butter and then plunging them into their cinnamon sugar bath.
Enjoy!
 

Please follow us on Pinterest and enjoy our collection of recipes, crafts, fitness, health tips, gardening, DIY and more…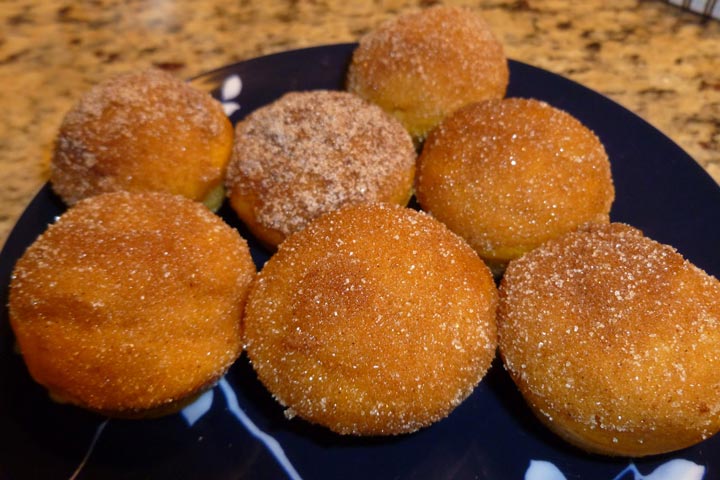 Source www.yummly.com