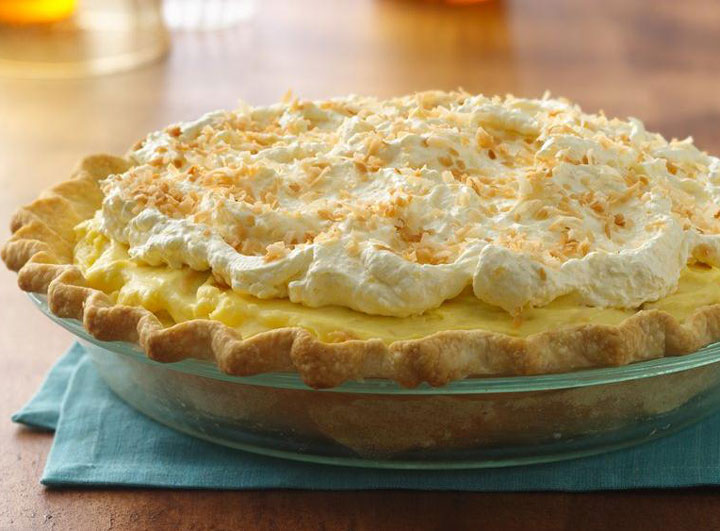 Tropical Mango Banana Pie recipe
Mango and banana in a pie, what's not to love? We all scream for "Nice Dream Pie." This twist on an ice cream pie showcases the versatility and creamy texture of frozen bananas.
yields: 1 pie
Crust:
3/4 cup almonds, soaked 15 minutes
3/4 cup pecans
3–4 dates, pitted
1/2 cup raisins, soaked 1 minute
Filling:
2 cups mango (2–3 mangoes)
1 1/2 bananas
2 bananas, sliced
fruit of choice, sliced
1/2 cup raisins
Instructions:
1. In a food processor, using the "S" shaped blade, blend the crust ingredients. Remove and press evenly into a pie plate and chill.
2. In food processor, blend one cup of mango and 1 1/2 bananas.
3. Slice two bananas into 1/4" rounds and layer on the bottom of the pie crust. Slice remaining mango and place over bananas with sliced fruit of choice then sprinkle in the raisins. Spread in some of the mango-banana sauce and mix it with the fruit. Pour remaining sauce on top.
4. Decorate and chill for several hours. (Place in the freezer 1/2 hour before serving.)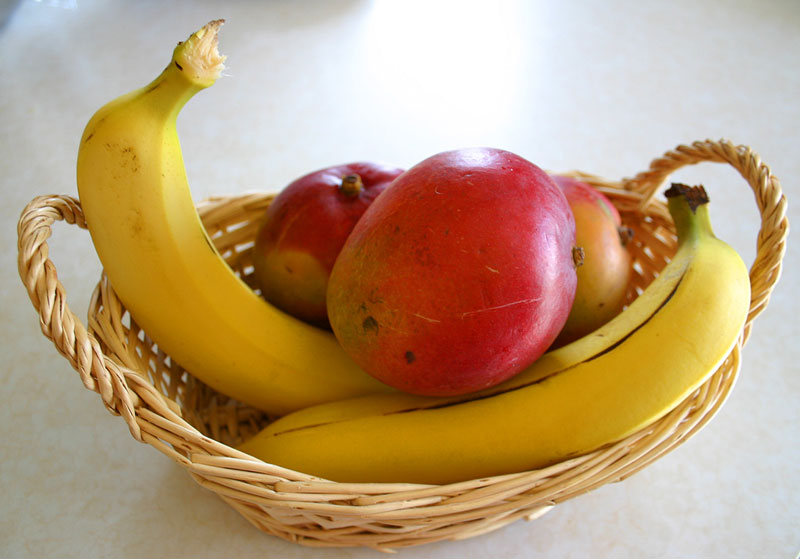 Source care2.com