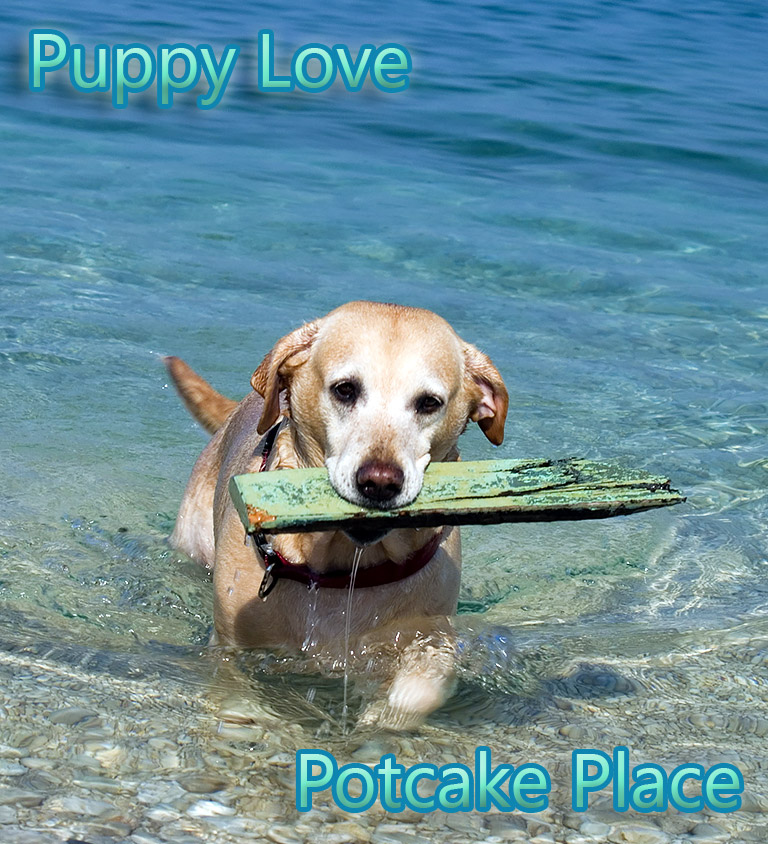 Potcake Place
Imagine a beautiful white sandy beach, turquoise waters. . . and puppies! Yes, adorable little ones to cuddle and play with on the islands of Turks & Caicos. Could life get any better?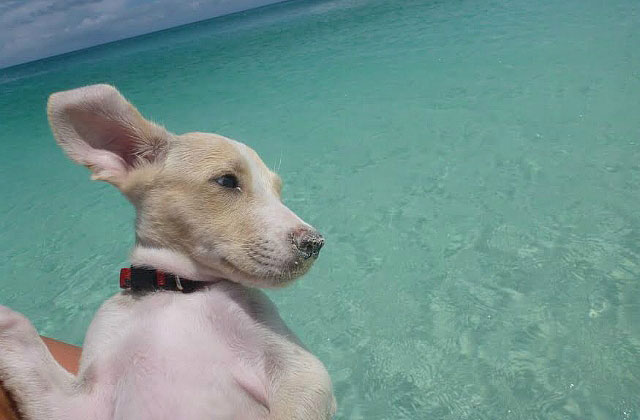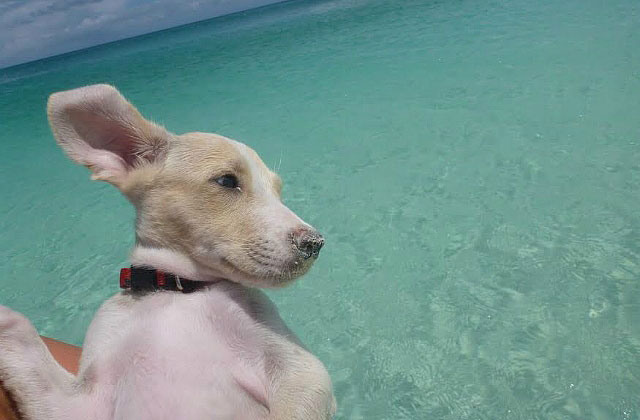 On Providenciales, part of Turks & Caicos, you can hang out with rescued pups and take them on beach walks courtesy of Potcake Place, a rescue keeping strays off the streets.
In operation since 2005, Potcake Place has been saving abandoned and neglected puppies with assistance from its all volunteer staff. The organization, run by Jane Parker-Rauw, has an average of 50-70 rescues in its care, adopting out approximately 500 worldwide annually.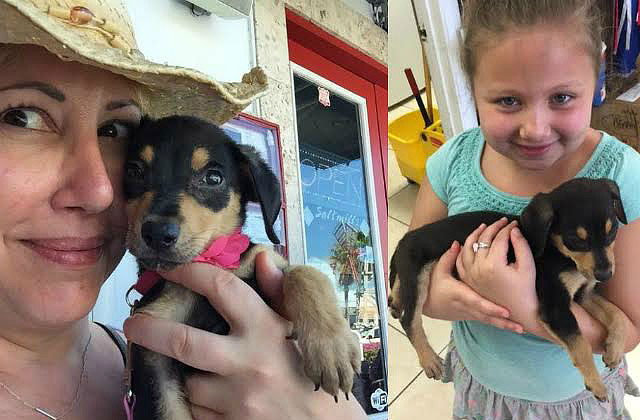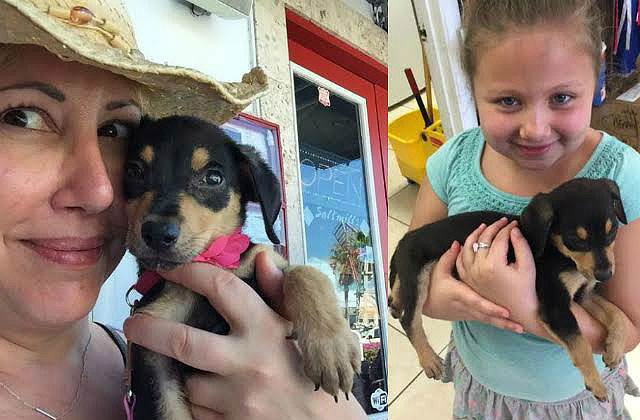 The Potcakes breed has evolved to be smart, loyal, and loving. The term potcake was coined for these dogs because residents of the islands scrape off congealed peas and rice mixture in pots to feed strays. Weighing between 45- 50 pounds, the typical Potcake is a mix of Labrador Retriever, German Shepherd and English Fox Terriers, with sweet faces, mellow temperaments, and their signature "potcake smile."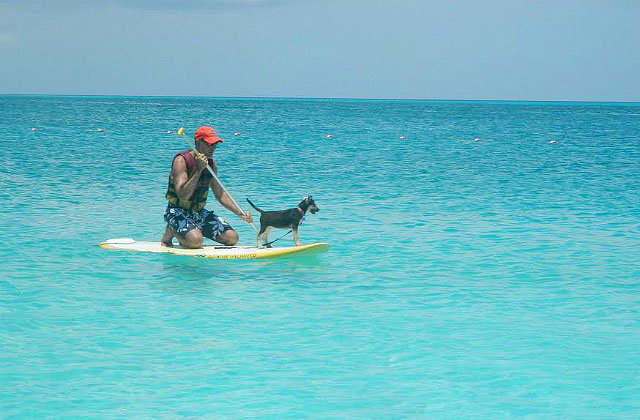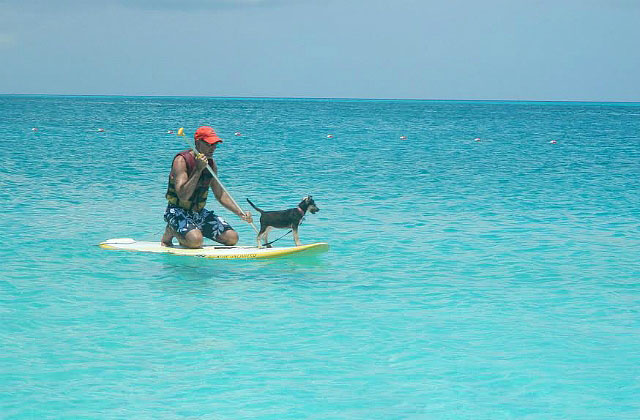 With no shelter on the island, these canines face many threats, including starving in the bush, being run over, intentionally poisoned, dying of heartworm, fatal parvo infections, or being euthanized. Potcake Place takes in these dogs, giving them a home and a second chance. The money raised goes towards puppy upbringing supplies, including collars, pee-pee pads, squeaky toys, leashes, towels, and treats.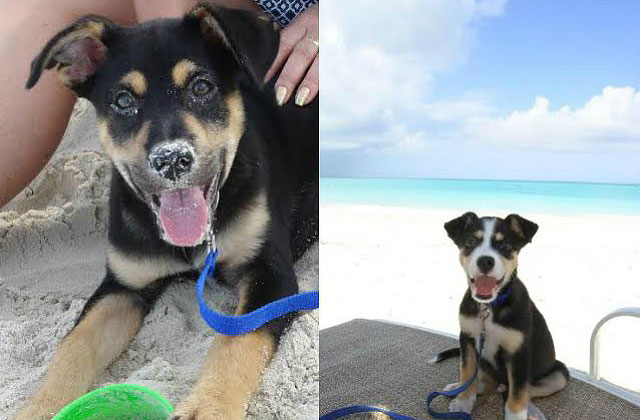 When travelers visit the rescue, they can pick a puppy, and receive a kit filled with food and other necessities. Their goal is to socialize the puppies and get them acclimated to people and situations so they have a better chance of being adopted. If you fall in love, you can always bring one home!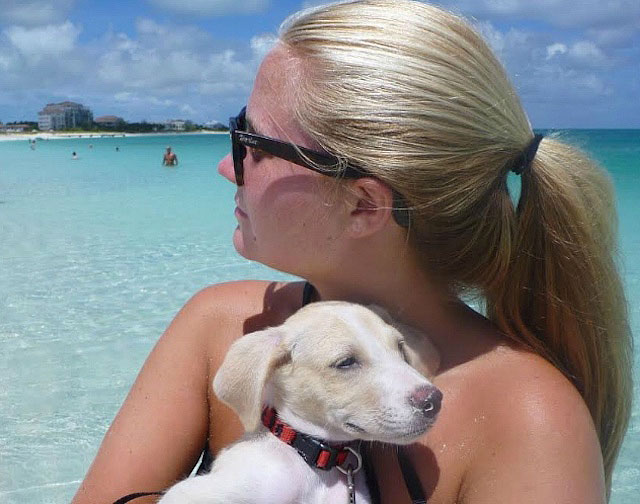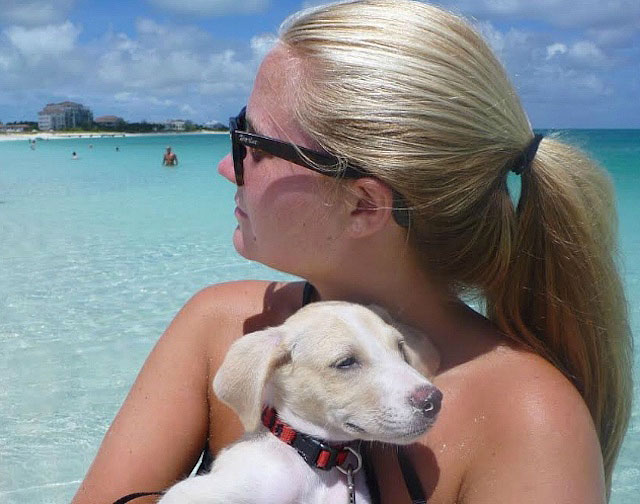 Potcake Place works with vets to ensure that the dogs get their vaccinations, wormers and other treatments, and arrange health certificates for travel. If an adoption moves forward, they help book the pup on the plane, and meet the families at the airport with their forever companion.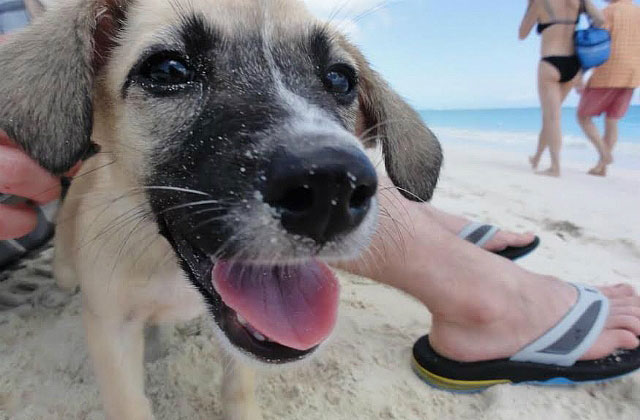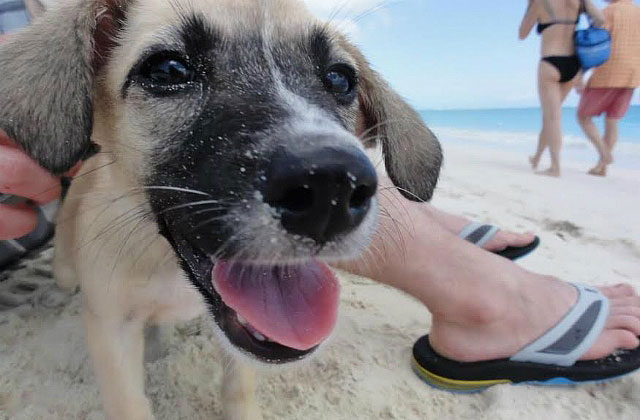 If you can, please consider donating to Potcake Place so they can save more stray dogs. And the next time you visit Turks & Caicos, make sure to swing by this charming safe haven for some puppy loving!
Source: barkpost.com
Images: Potcake Place