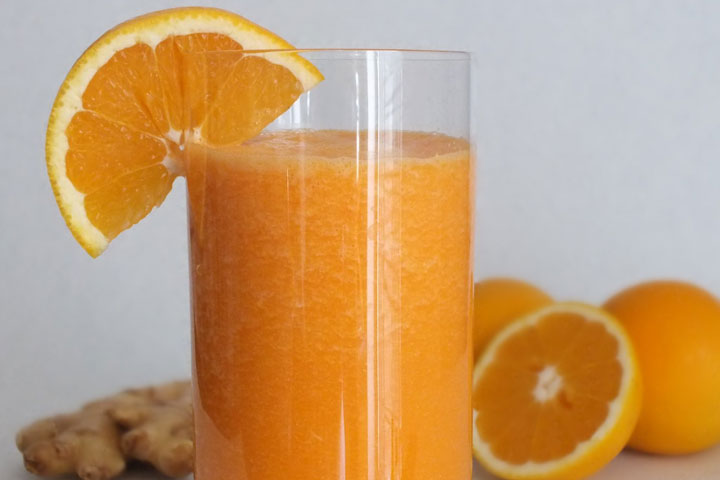 Orange Detox Smoothie Recipe
This orange detox smoothie is made with the combination of carrots, apples, orange juice and ginger. Ginger gives a natural detoxification, the rest of the fruits provide to this drink high amounts of Vitamin A and Vitamin C. A super natural, fresh, and delicious drink!
Ingredients:
1 apple, cored and roughly chopped (approx. 1 cup)
2 carrots, peeled and roughly chopped (approx. 1/2 cup)
1 tablespoon peeled fresh ginger
1/2 cup (120ml) orange juice or 4 medium sized oranges
1/4 cup (60ml) filtered water
6 ice cubes
Directions:
Place all ingredients in a blender and blend until smooth. Add more water if needed.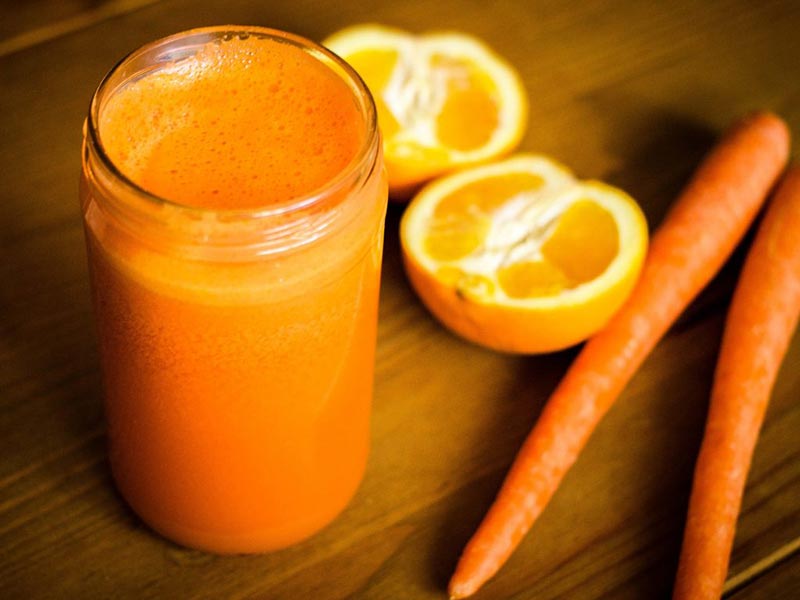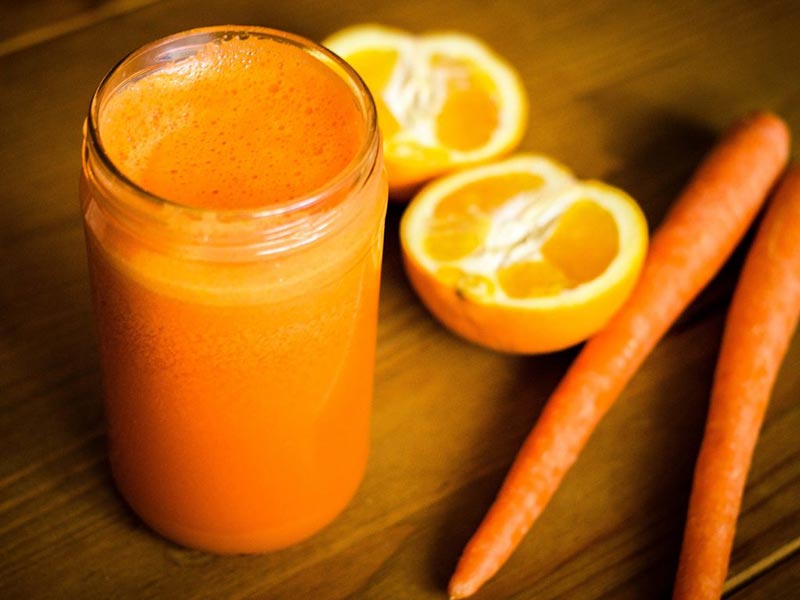 Source yummly.com