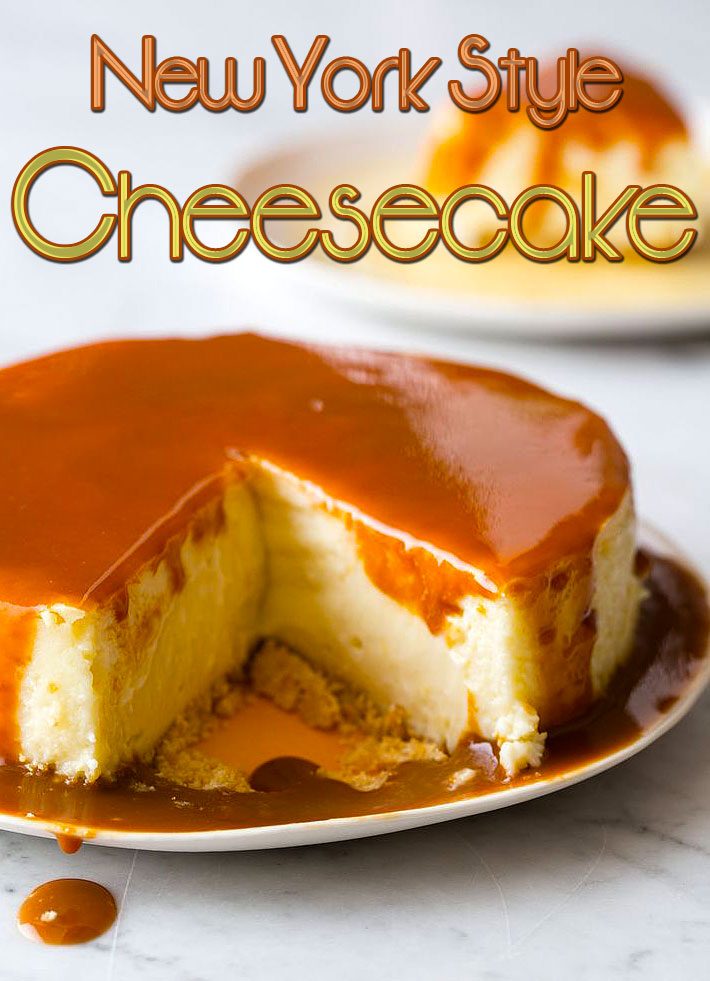 New York Style Cheesecake Recipe
This cheesecake is everything you would expect from a phenomenal New York-style cheesecake: it's creamy, tangy and melt-in-your-mouth fantastic. There are two variations of New York-style cheesecake…
The first relies on either heavy cream or sour cream in the batter to give it a richer flavor and a denser texture. The second variation is one in which a mixture of sour cream, sugar and vanilla is combined and spread on top of the almost-baked cheesecake, then returned to the oven to finish baking.  This authentic creamy dessert will add a taste of New York to any dining table.
Ingredients:
Butter cracker crust:
34 butter crackers (such as Ritz), finely crushed
1 tablespoon superfine sugar (granulated is fine)
3 tablespoons unsalted butter, melted and cooled
Filling:
16 ounces cream cheese, softened
3/4 cup superfine sugar (granulated is fine)
1/2 cup sour cream
1 1/2 tablespoons all purpose flour
2 egg yolks
1/4 cup milk
2 teaspoons vanilla extract
1 1/2 teaspoons lemon zest
Garnish: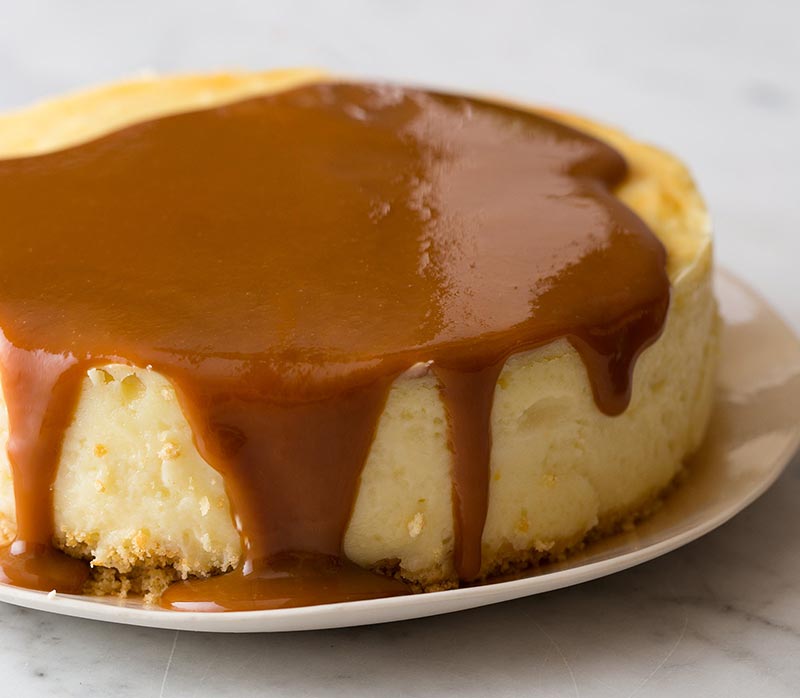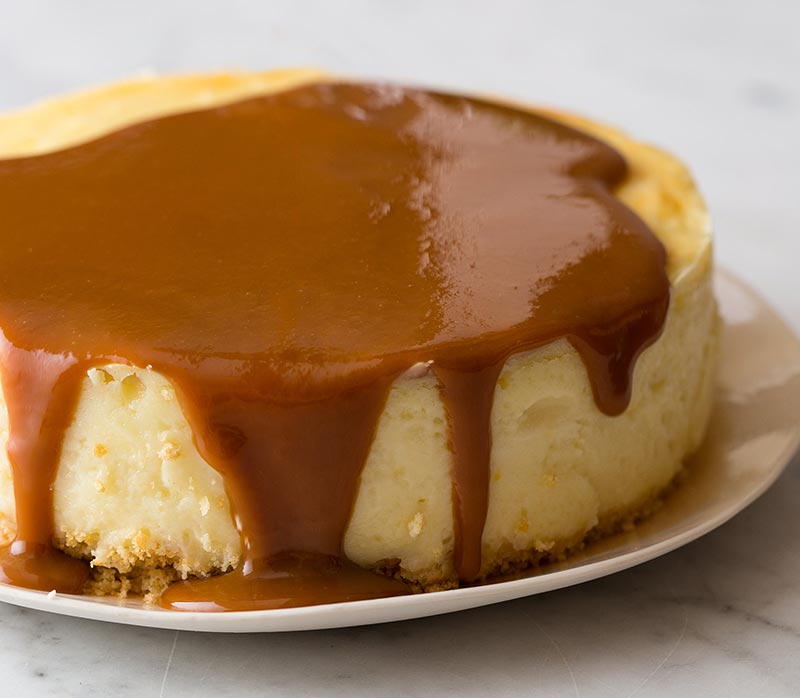 Directions:
Preheat oven to 350˚F. Line a 6 inch cake pan with parchment and lightly grease.
For crust: Place all ingredients into a medium mixing bowl and fold together until all the crumbs are saturated in butter. Pour mixture into the prepared cake pan and firmly press down on mixture to form an even crust. Set aside.
For filling: Place cream cheese and sugar in a large mixing bowl and beat together with a wooden spoon (you can also use an electric hand mixer or stand mixer, fitted with a paddle attachment). Add egg yolks, one at a time, beating after each addition.
Add sour cream, flour and milk and stir together until no lumps remain. Fold in vanilla extract and lemon zest until fully incorporated.
Pour filling into the prepared cake pan and smooth off the top. Place the cheesecake in a large baking dish and place in oven. Fill baking dish 1/2 way with hot water and bake cheesecake for 40 to 45 minutes or until center is still wobbly.
Remove from oven and water bath and allow cheesecake to cool for 10 to 15 minutes. Run a knife along the edge of the pan to ensure cheesecake doesn't stick to sides when removing from pan.
Allow cheesecake to cool for an hour. Place cheesecake in the refrigerator and allow it to chill for at least 6 hours.
Once cheesecake has completely chilled, run a knife along the edge again.
With a platter ready, place a clean cake board over the top of the cheesecake and pan and quickly invert it onto the cake board. Tap the bottom of the pan to ensure nothing is sticking. Remove pan and replace with a platter before quickly, but carefully turning the cheesecake onto the platter and removing the cake board from the surface. (removal process should take no more than 30 seconds)
Drizzle with Cajeta, slice, and serve.
 

Please follow us on Pinterest and enjoy our collection of recipes, crafts, fitness, health tips, gardening, DIY and more…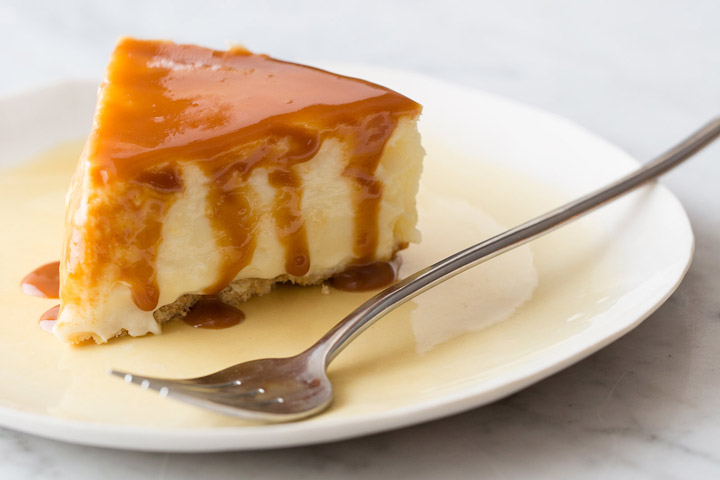 Source spoonforkbacon.com