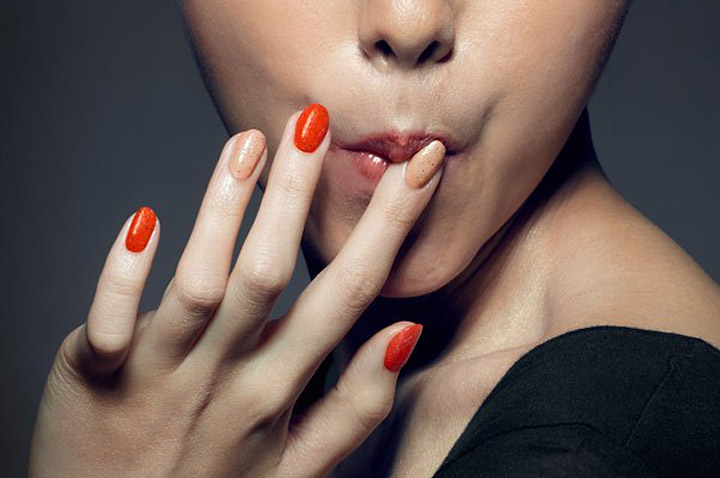 Fast food giant KFC announced a new twist on its "Finger Lickin' Good" slogan — edible nail polish designed to taste like chicken. KFC has edible nail polish that tastes like chicken, because that's just the sort of world we live in, now.
The chain's ad firm, Ogilvy & Mather, worked together with spice company McCormick, the source of KFC's legendary 11 secret herbs and spices, to create nail polish that tastes of Original recipe and Hot & Spicy chicken.
The "Finger Lickin' nail polishes are currently being marketed exclusively in Hong Kong.
"To use, consumers simply apply and dry like regular nail polish, and then lick — again and again and again," KFC said in a news release.
"The recipe for our edible nail polish is unique and was specifically designed to hold the flavor, but to also dry with a glossy coat similar to normal nail polish," Ogilvy creative director John Koay said. "This campaign is designed to be intriguing and fun to increase excitement around the KFC brand in Hong Kong."
Anna Mugglestone, marketing and communications director for Ogilvy, said she was among the first to sample the product. "I tried it myself in the office when they were doing the testing," she told The New York Times. "It tastes like chicken. It's crazy, I don't know how they do it."
The company also released a bizarre music video to announce the product:
Source: upi.com