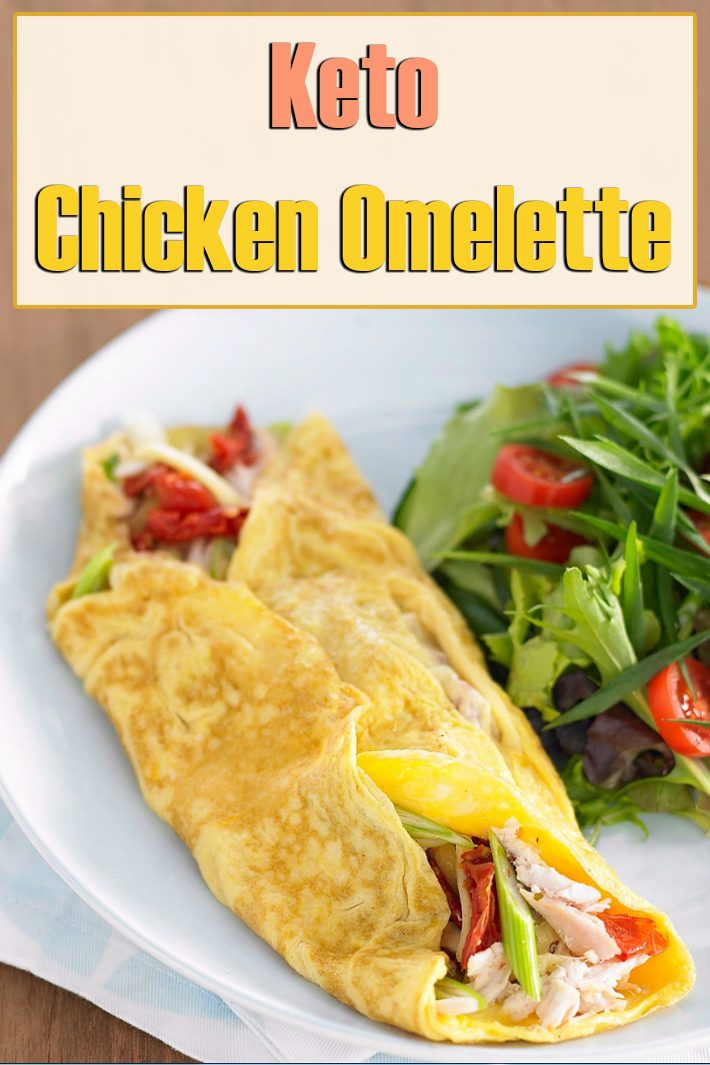 You can really take any sandwich ingredients and throw them in an omelette… unless you're craving peanut butter and jelly. We decided to skip our quick breakfast and make something new. The fresh flavors of chicken, avocado and tomato really brighten up this keto chicken omelette. To add a good dose of fat and flavor, however, we can't forget some keto essentials: bacon and mayo!
The combination of these ingredients makes for a fresh and light start to the day! However light it is, it's quite filling and a great way to break a breakfast rut! Best of all, it's ready in no time, making it a really great breakfast recipe to keep on hand for busy mornings.
Keto Chicken Omelette
Serves: 1 serving Prep Time: 10 minutes Cook Time: 10 minutes
Ingredients
2 eggs
2 slices bacon (cooked and chopped)
1 oz. deli cut chicken
1/4 avocado
1 campari tomato
1 tbsp mayo
1 tsp mustard
Instructions
Crack open and beat 2 eggs in a small bowl and add them to a hot pan. Pull the sides of the eggs towards the center to cook the omelet a bit faster. Season with salt and pepper.
Once your eggs are halfway cooked (about 5 minutes), add your chicken, bacon, sliced avocado and tomato along with a tablespoon of mayo and a squirt of mustard to one half.
Fold the omelet over onto itself and cover with a lid. Cook for an additional 5 minutes.
Once the eggs are cooked and everything is warm inside, you're ready to eat. Enjoy your Keto Chicken Omelette!
MACROS PER SERVING:
• 415 Calories
• 32g of Fat
• 25g of Protein
• 4g of Net Carbs