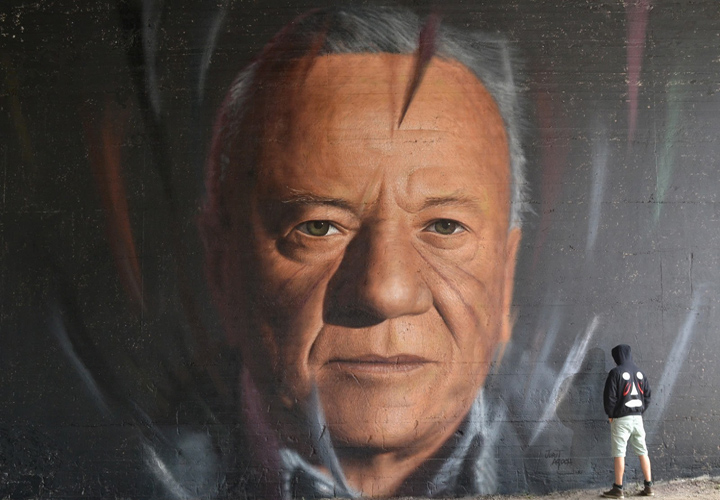 Jorit AGOch is a Master of Hyperrealistic Street Art Portraits
Jorit Agoch, an Italian muralist currently at work in Brooklyn, primarily paints the human face. For Jorit, who goes by his first name in public, the face is the most telling part about human beings, because he feels it's the most direct indication of someone's emotion. This interest in the varied incarnations of the human countenance has prompted him to craft candid portraits all the way from the rural stretches of Cuba to right here in New York City.
Jorit's latest work in Williamsburg is a stunning meditation that captures the face of a ten-year-old boy named Camilo. Jorit says that Camilo—the son of an Italian father and Jamaican mother—has the kind of face that, despite his uncommon ethnic background, instills a sense of oneness in passersby.
"I think that the face it is the most important and significant part of the human spirit," Jorit writes in an email. "I used to paint all different kinds of people all over the world, and I think that the differences between so many people are less than we typically think."
To that effect, Jorit's work revolves around the most vivid part of the human body. His murals in Bushwick, one of a young girl with wild, blue eyes and another of Roots member Questlove, don't necessarily scream "street art." The hyperrealism and crazy detail that Jorit employs might easily trump the work of most other graffiti artists, but he still considers his work better suited for the walls of an industrial building than any other venue.
"I do graffiti, so if somebody says that I am a graffiti artist, that's exactly what I am," he says.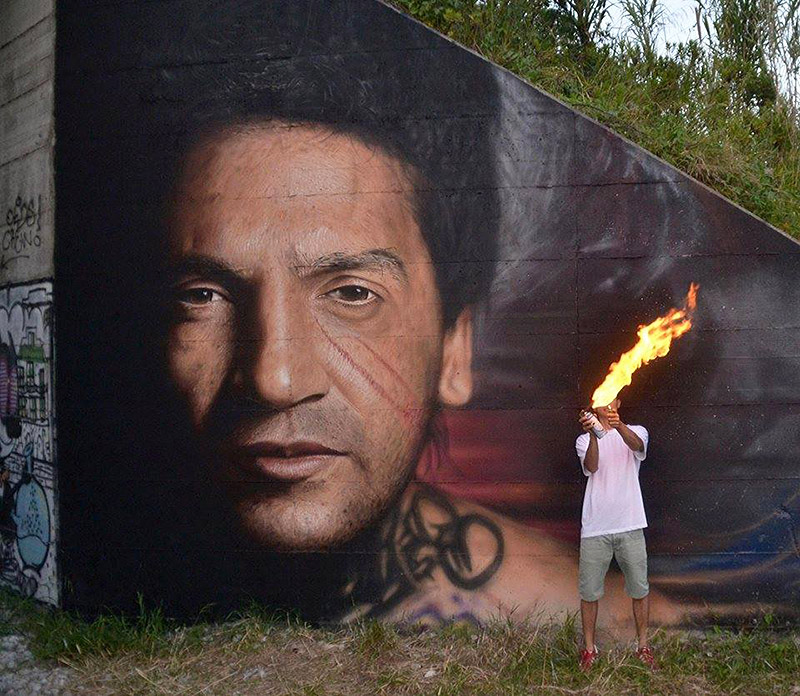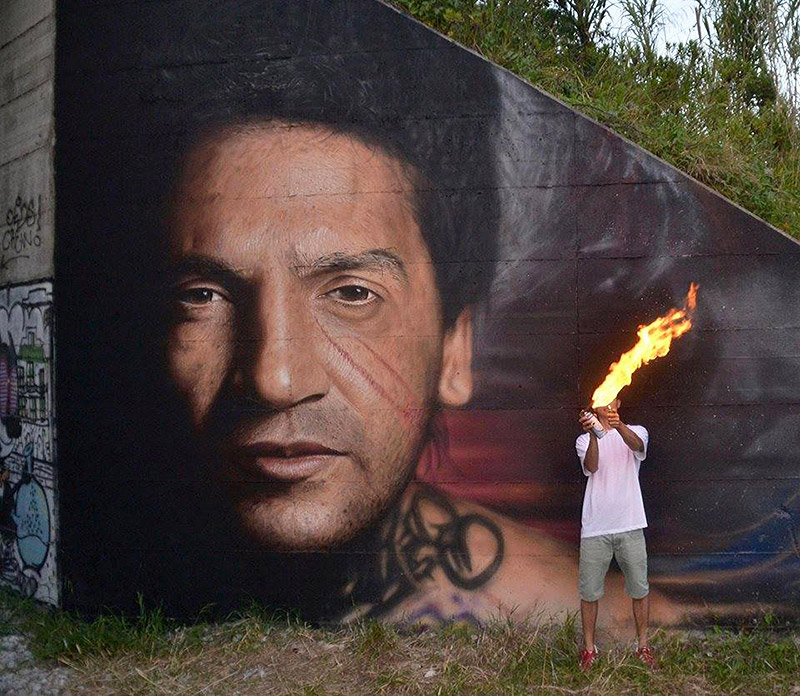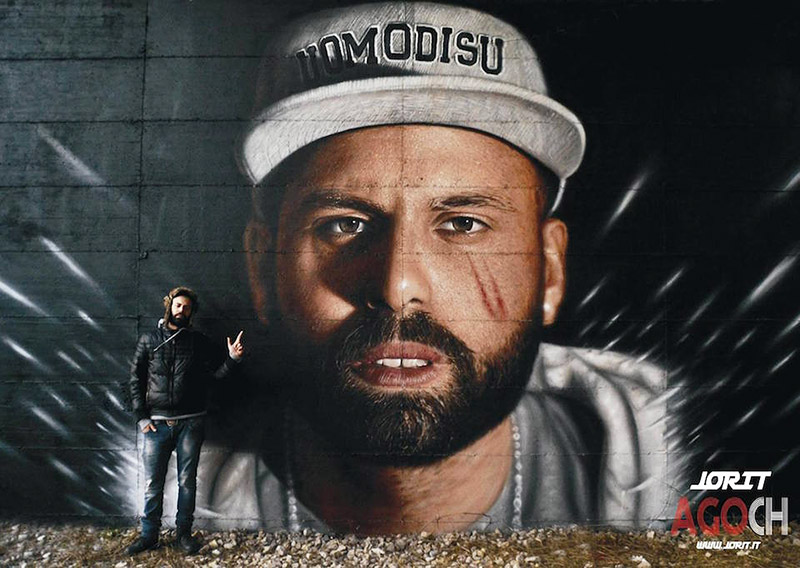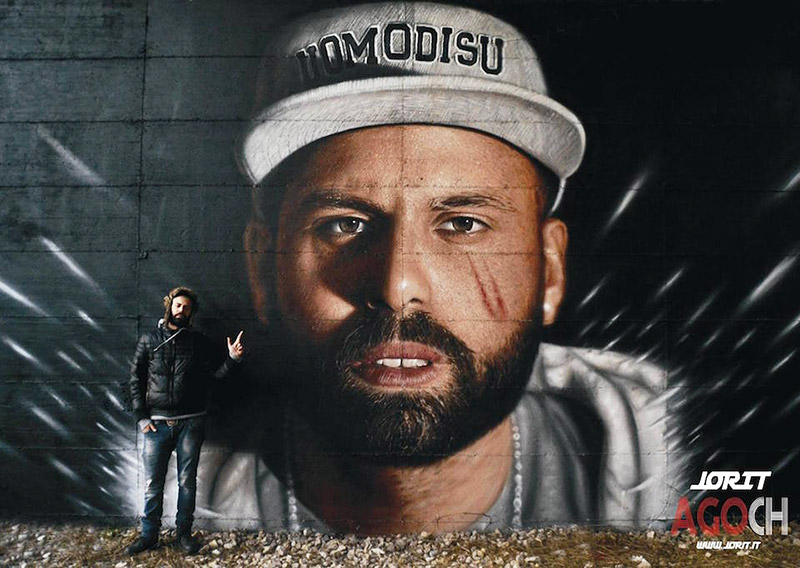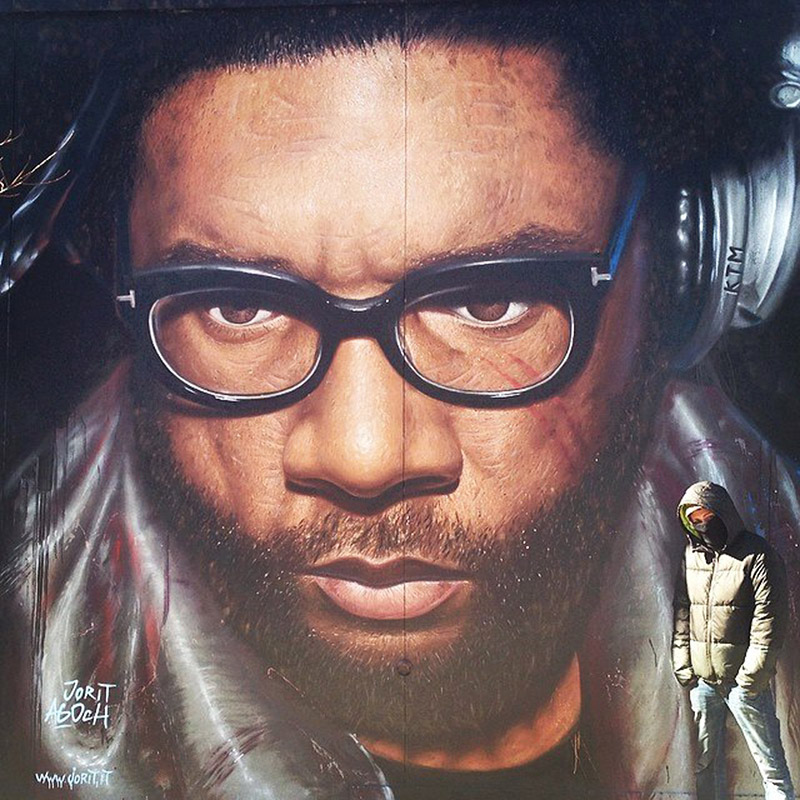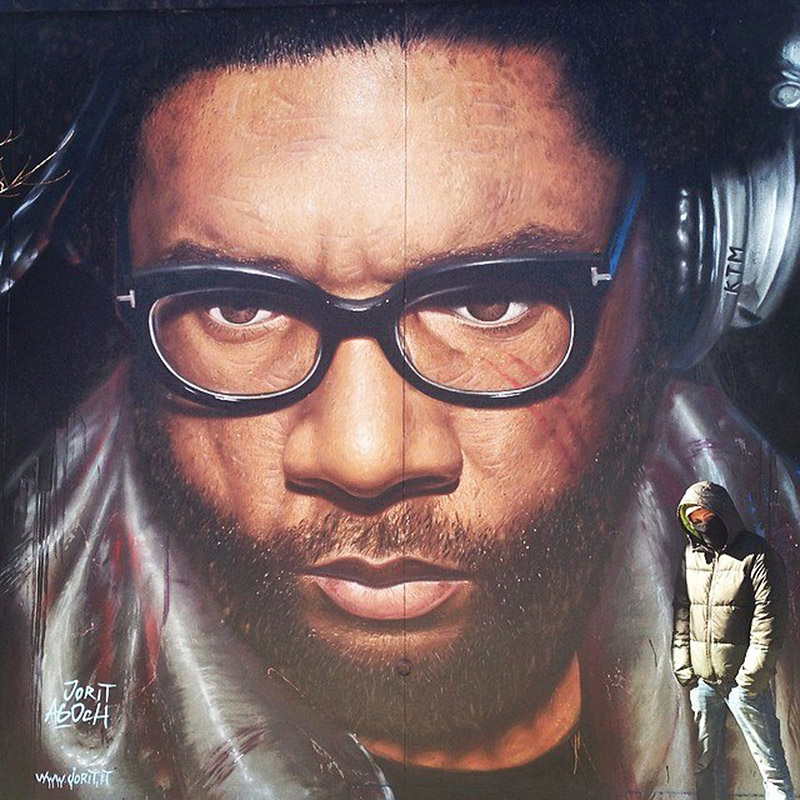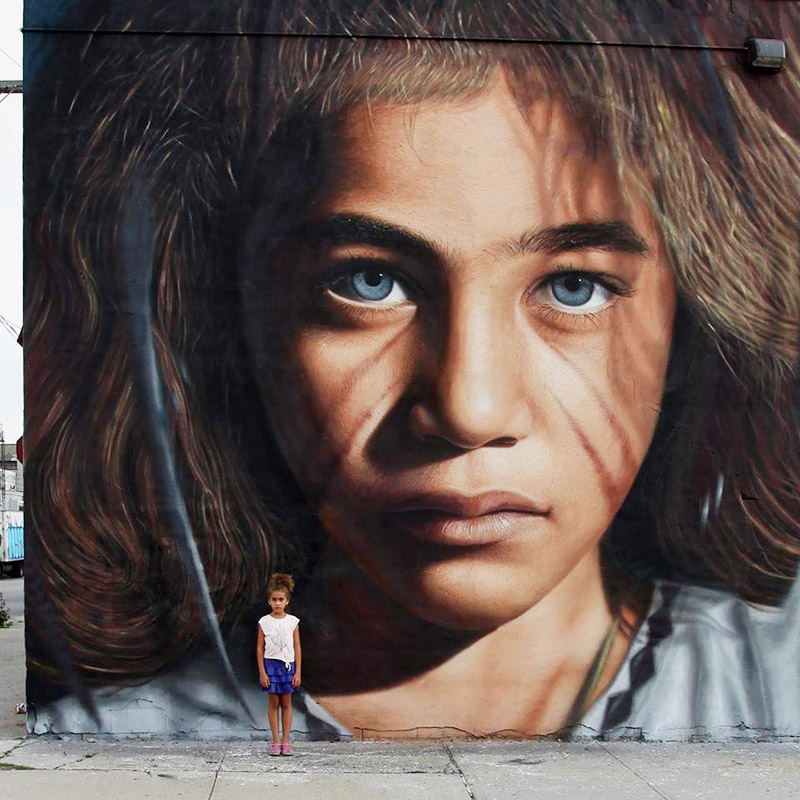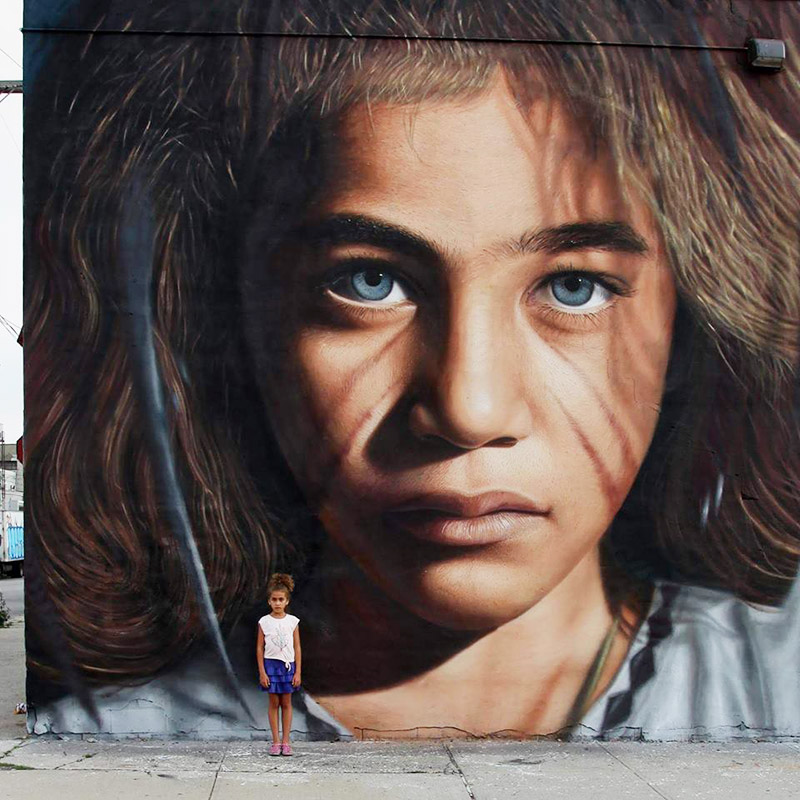 But Jorit's style didn't just develop with a spray can. He studied painting at the Academy of Art in Naples, and it was there where the work of various Italian masters caught his eye.
"I studied the Italian classic way to paint. I love the Italian painters like Michelangelo and Leonardo. Caravaggio is another important influence too. I apply the realistic way that these guys painted in my own graffiti art. And it's for this reason my graffiti looks so realistic," he says.
Adding further to his personal aesthetic as a street artist however, Jorit is rarely photographed without his trademark protective mask on. He says that even though he's a well-known and respected part of the art world, he still has to run from certain worksites if police catch him painting without the right paperwork.
"When I run I don't think that I am a criminal… graffiti is the most important kind of art in the world now, so I think that people need more time to understand," he says.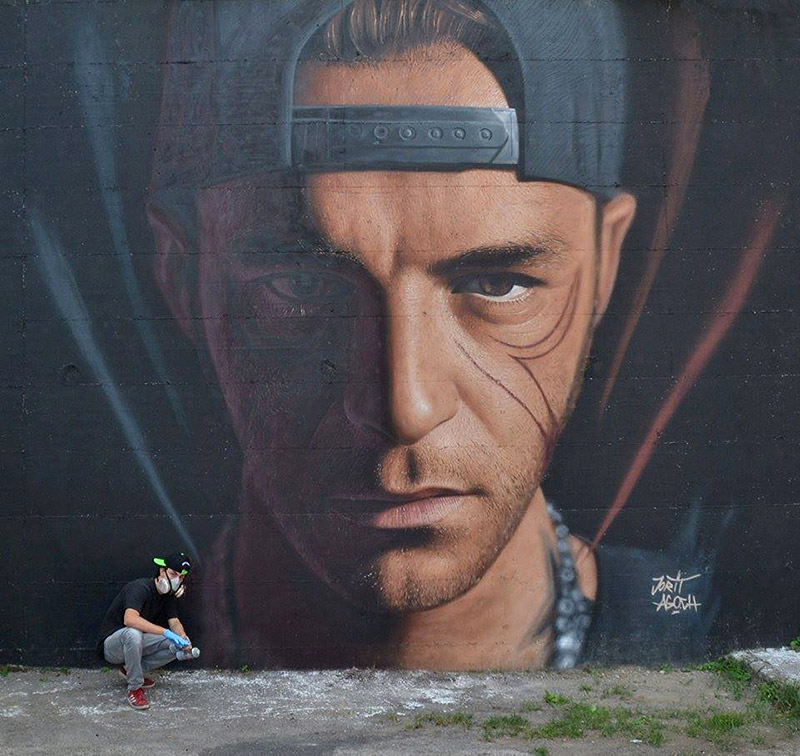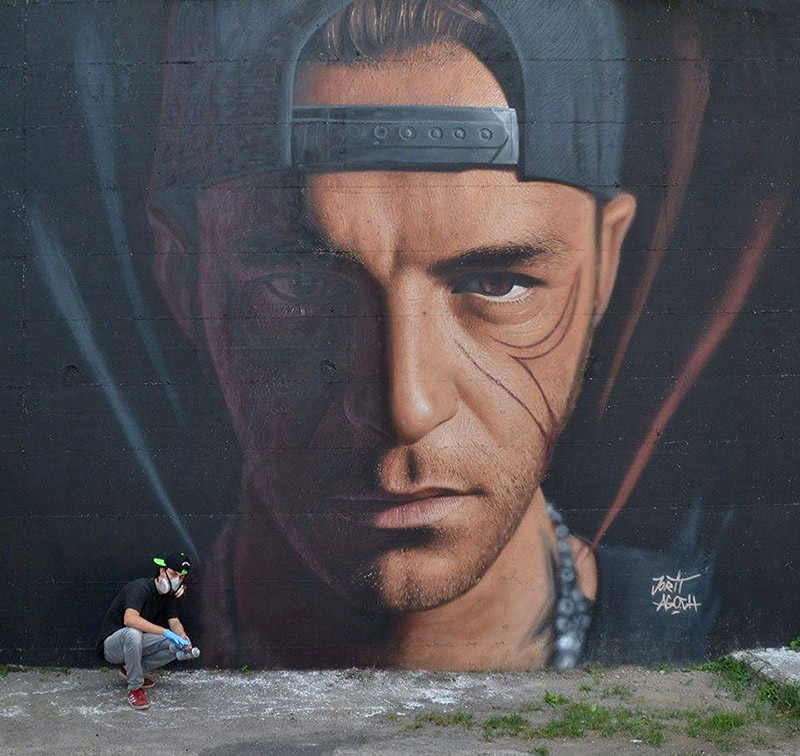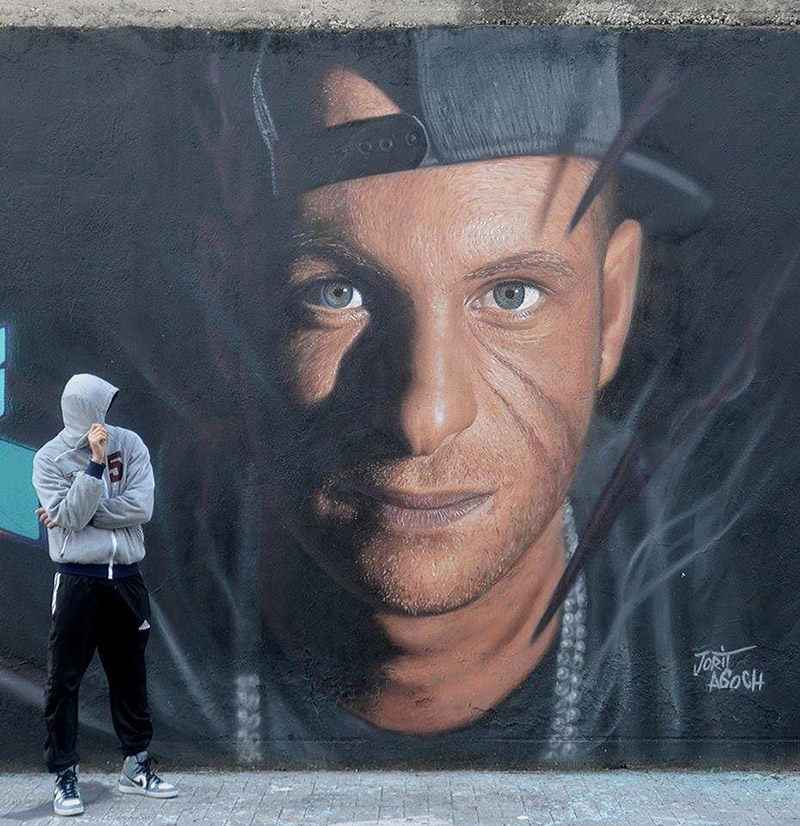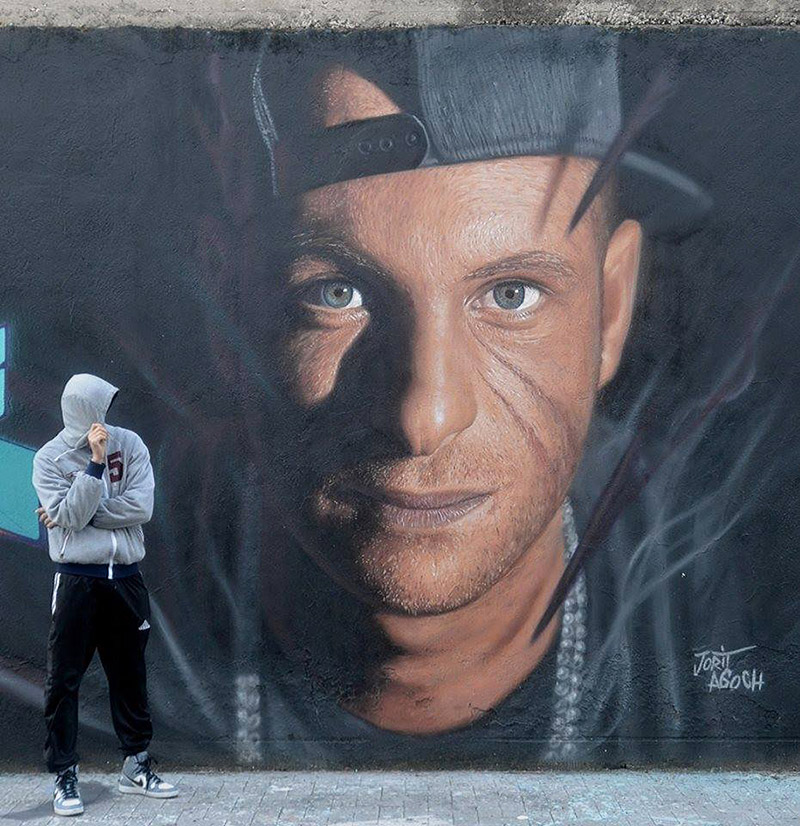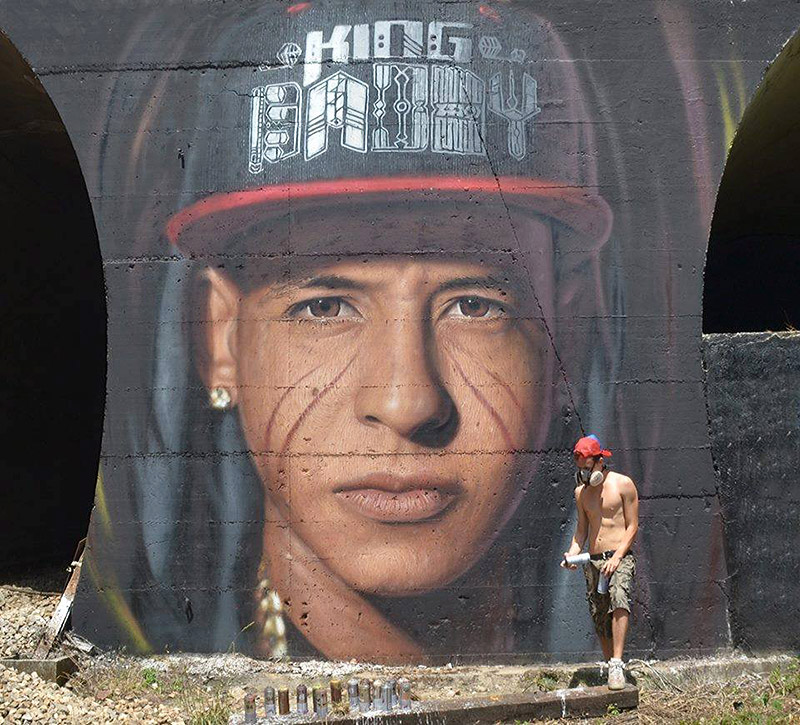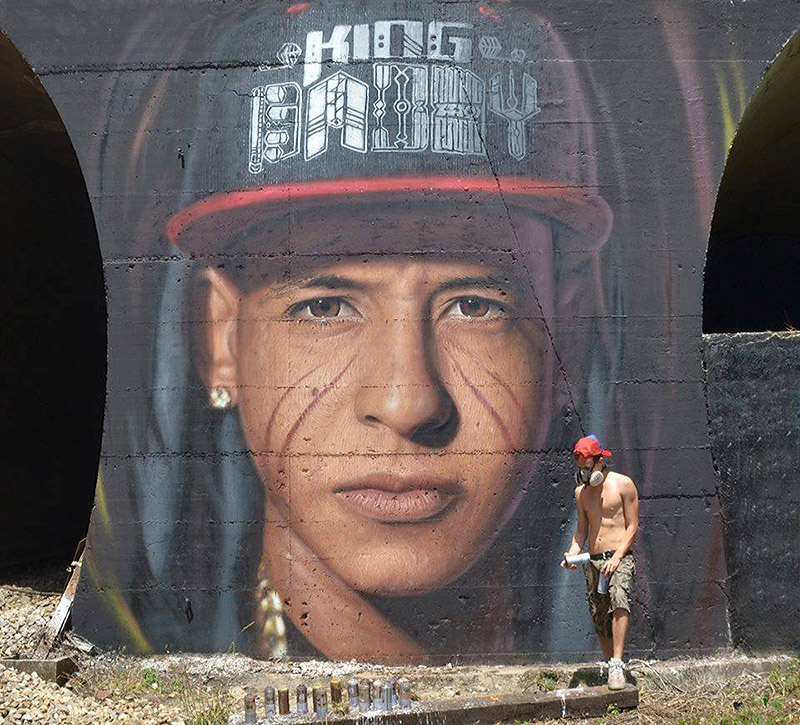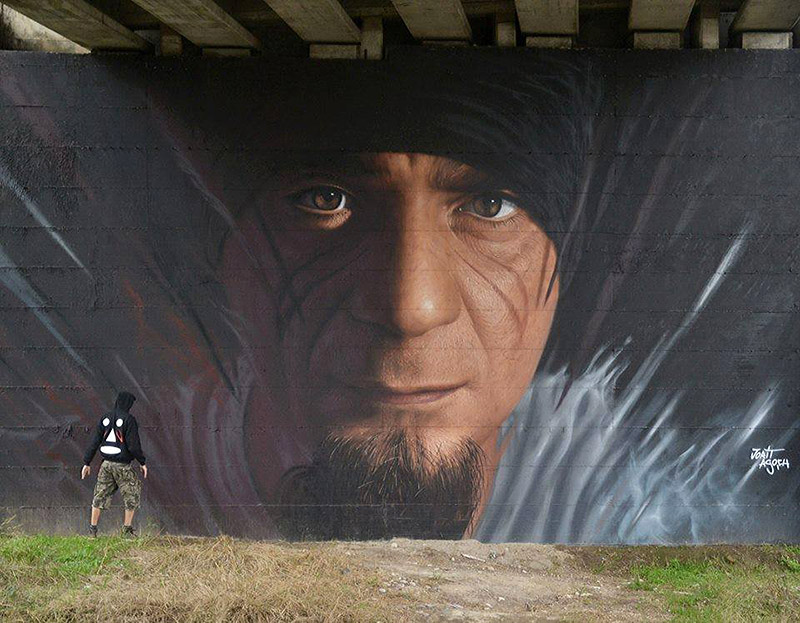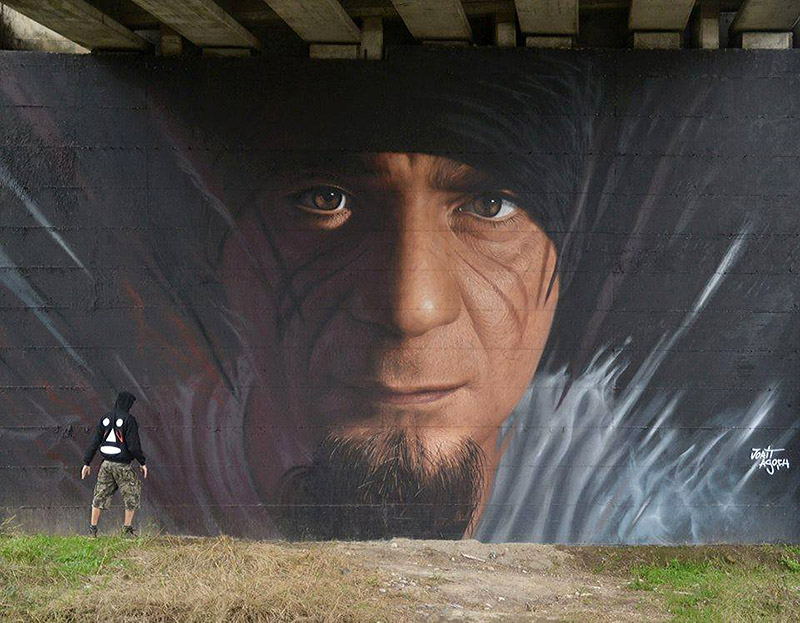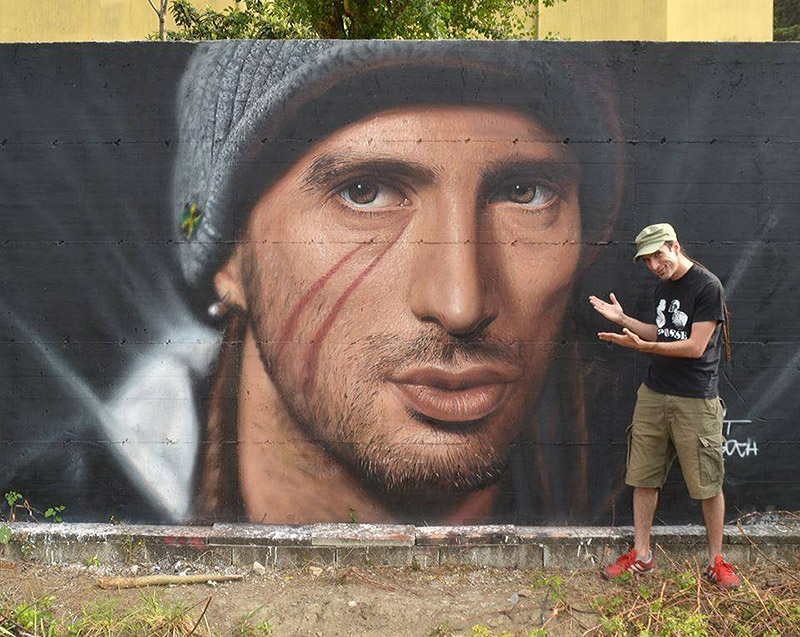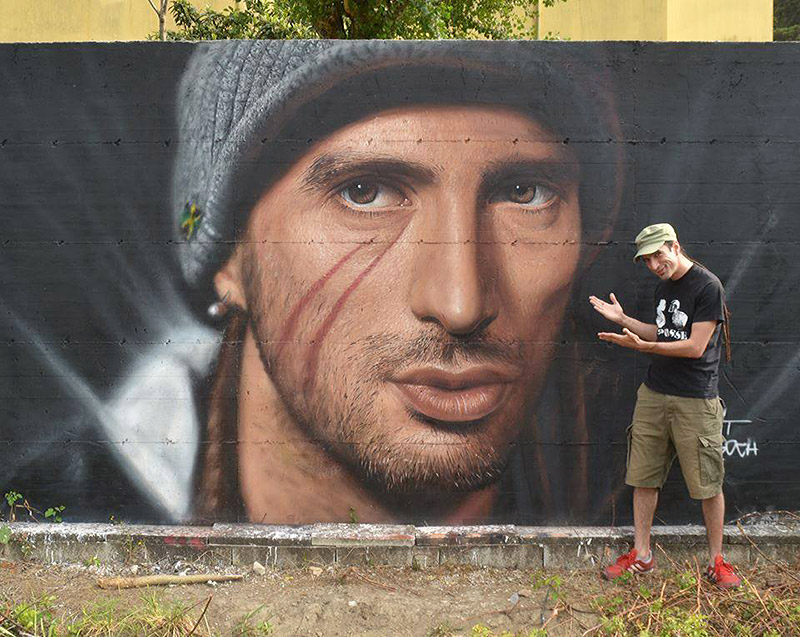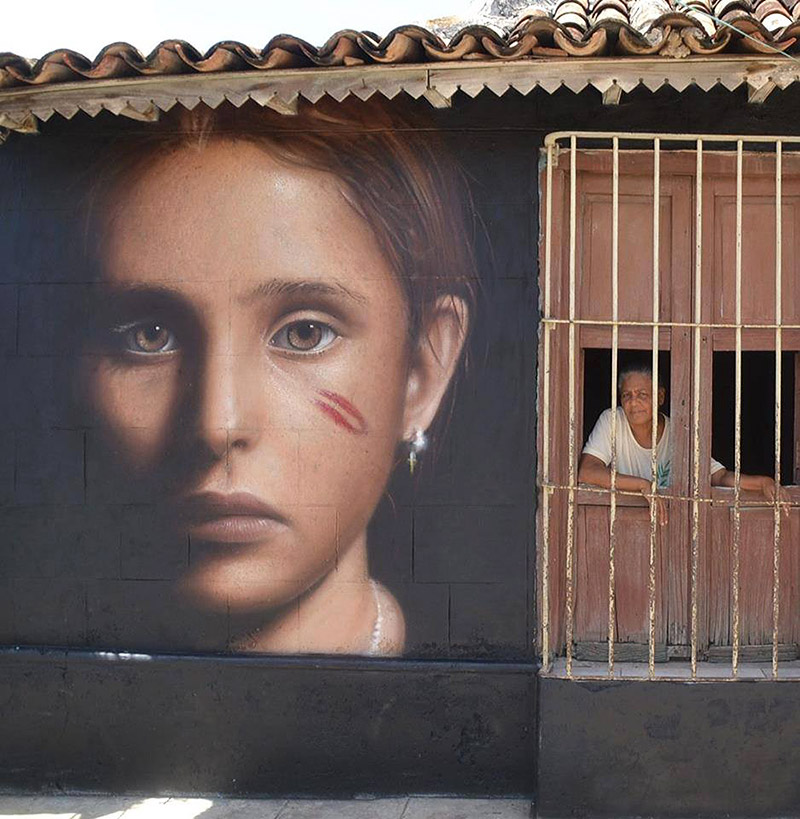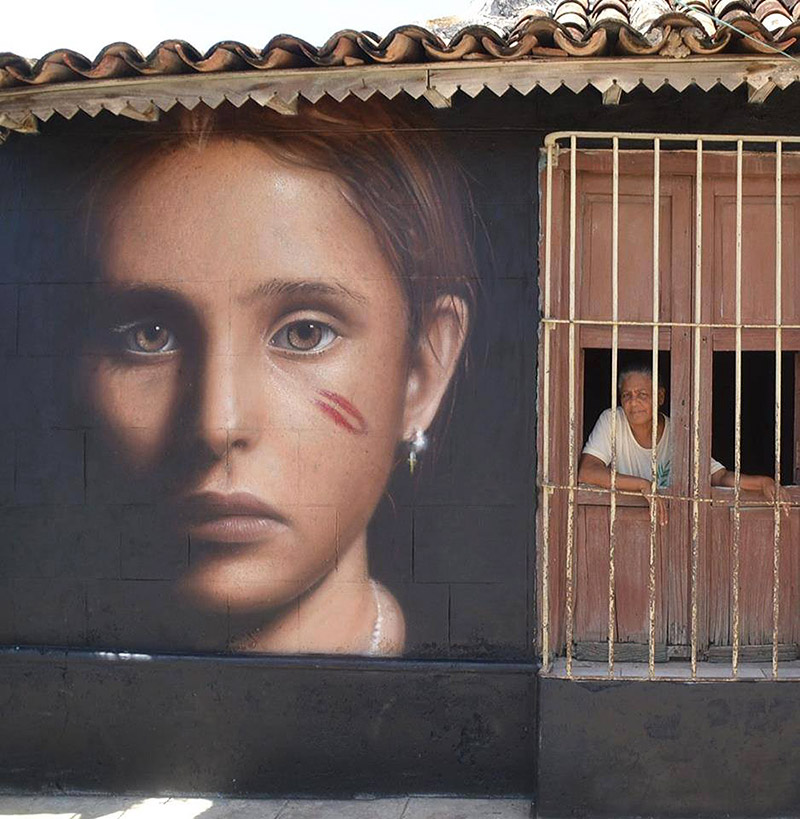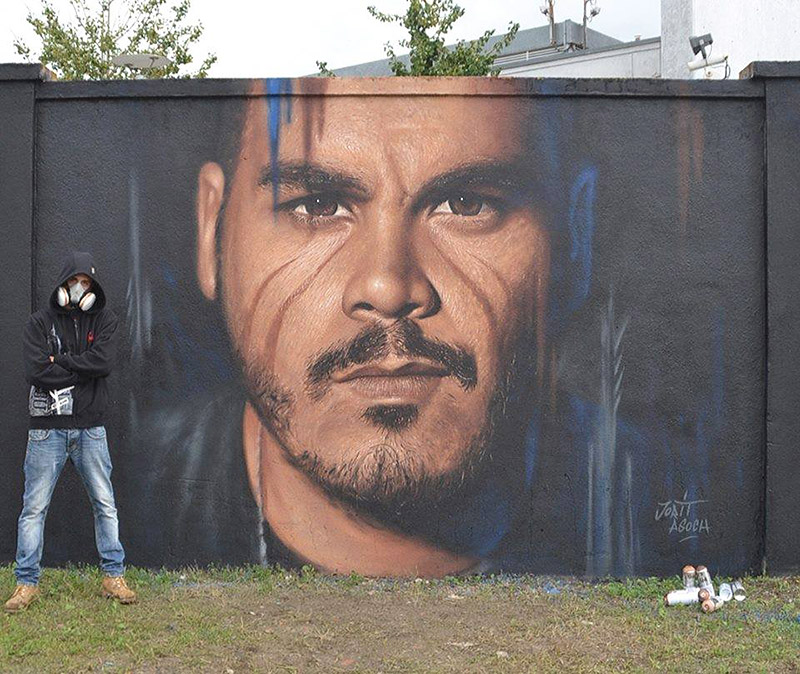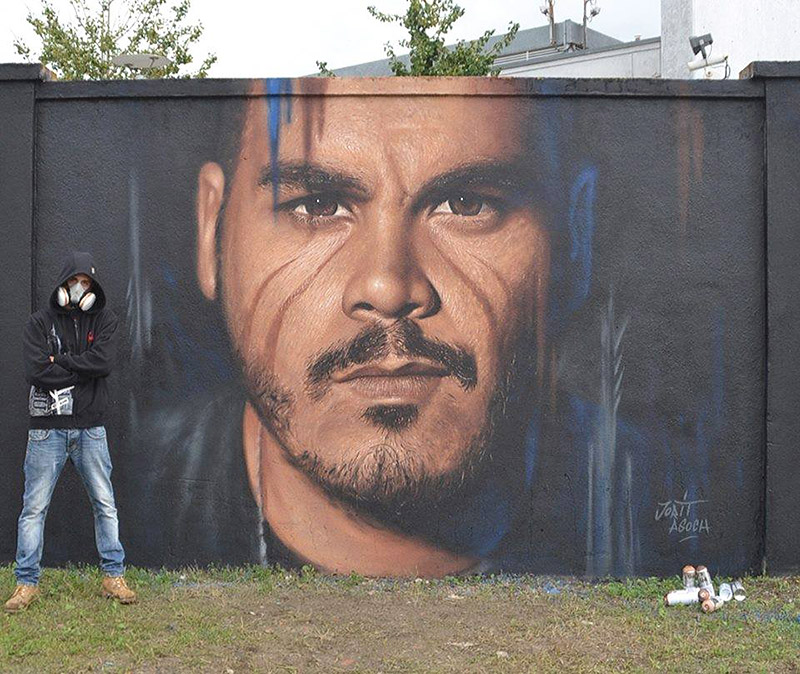 Source: bkmag.com