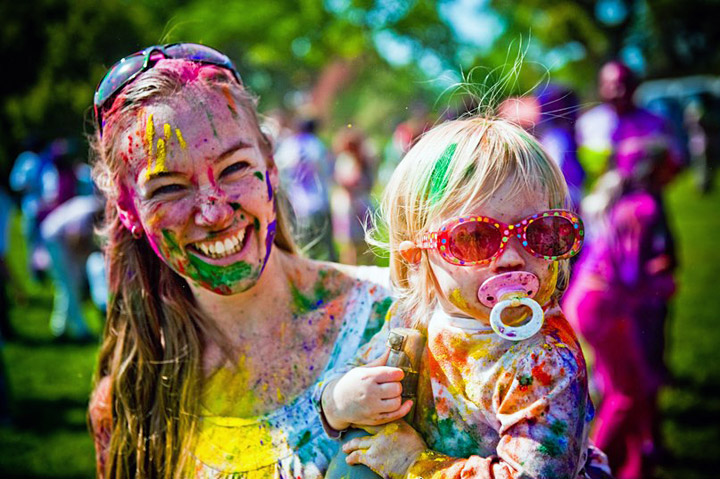 Holi Hai!
The festival of colors, Holi , is an ancient festival and is celebrated at the end of winter, or on the 14th day of Phalguna.
The literal meaning of HOLI is "burning" (Dahan).  Originally, Holi was known as Holika, indicating the relation of the festival to "Holika – Dahan".  Though there are a number of legends associated with Holi , the most famous of all is the legend of Prahlad and Hiranyakashyap.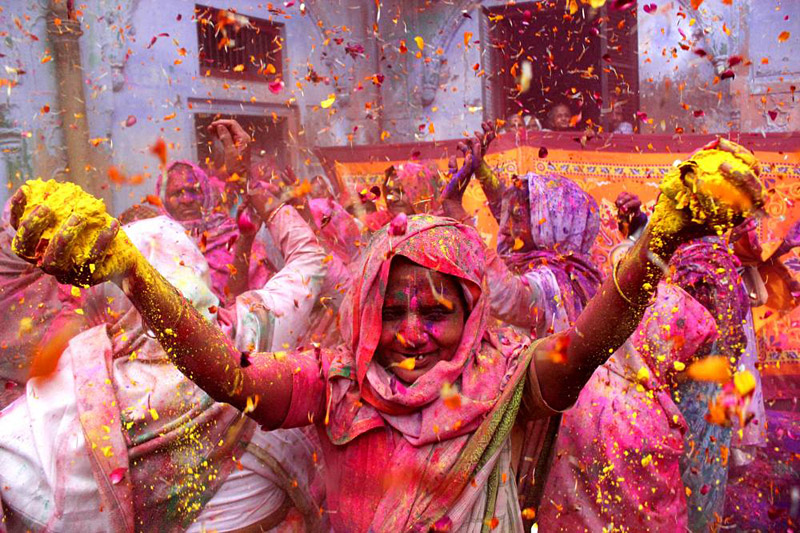 King Hiranyakashyap had instructed all the people of his kingdom to worship only him and none other.  But his son Prahlad became a devotee of Lord Vishnu.  Despite his best efforts to distract Prahlad from the path of devotion, Prahlad refused to worship Hiranyakashyap.  Enraged by Prahlad's devotion and his own failure, the King instructed his sister Holika to enter the fire with Prahlad.  Holika had a boon to endure the effects of fire without causing any harm to her.  While Prahlad was saved by the grace of the Almighty, Holika, despite her boon, died because of her evil motives.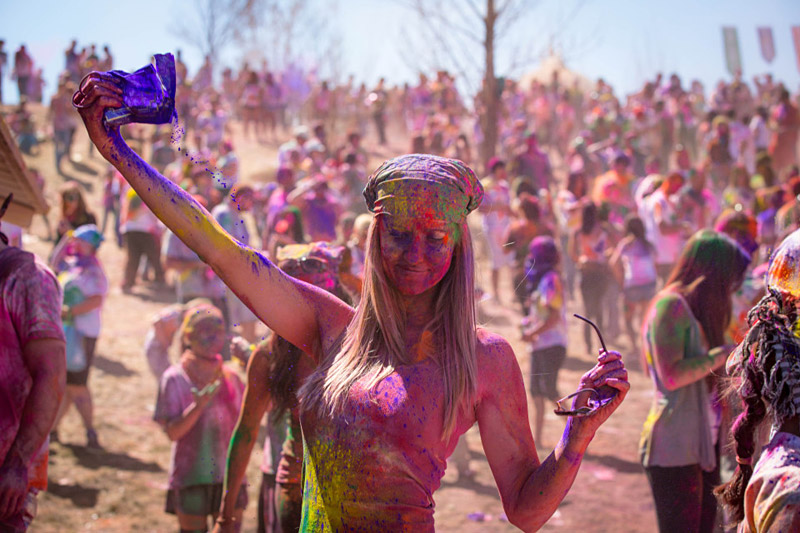 Holi marks the victory of good over evil, and it is customary to celebrate with a bonfire. Celebrations start the night before Holi with a Holika bonfire, where people gather, sing and dance. The festival, therefore, symbolizes the Dahan (burning) of hatred, anger, enmity, jealousy, greed and other ills of life. It is also the day to forgive others and to forget all kinds of past conflicts and errors.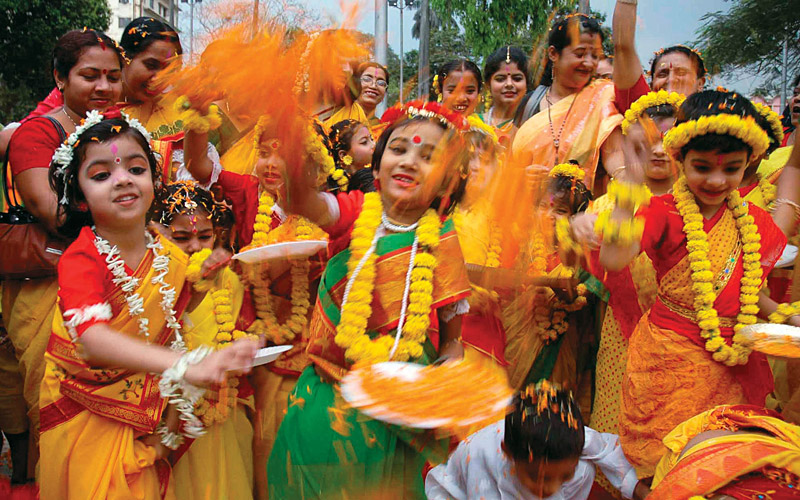 Holi is the festival of new beginnings.  It celebrates the beginning of spring when the fields are in full bloom and people are expecting a good harvest.  It is all the more reason to rejoice and celebrate it.  Spring is the season of colors and so is the festival.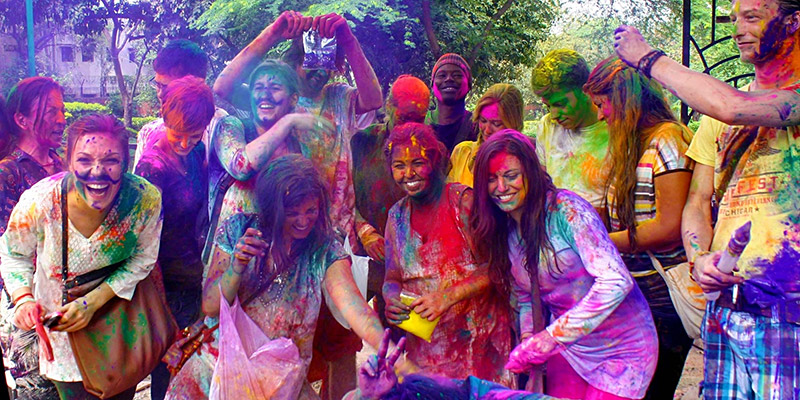 It is the day when people throw colors, especially GULAL, which symbolizes happiness and love.  The legend of Radha and Krishna is associated with playing with colors and the festival of gulal comes to its full form in Mathura and Vrindavan.
Source: speakzeasy.wordpress.com