A rose represents so much more than a random Valentine's Day gift. Over the past few millennia, roses have been coveted by the wealthy, used on banners of war and taken as medicine. These are some highlights from their colorful history.
Where they are come from?
According to fossil evidence, roses are over 35 million years old. There are at least 150 known species of the genus Rosa and thousands of cultivars. The majority of rose species are native to Asia, although some roses are native to Europe, North America and northwest Africa.
These gorgeous flowers were first used in Asian gardens over 5000 years ago, making them the oldest flower in cultivation. Confucius wrote that during his life (551-479 B.C.), the Emperor of China owned over 600 books on the culture of roses.
Roses through History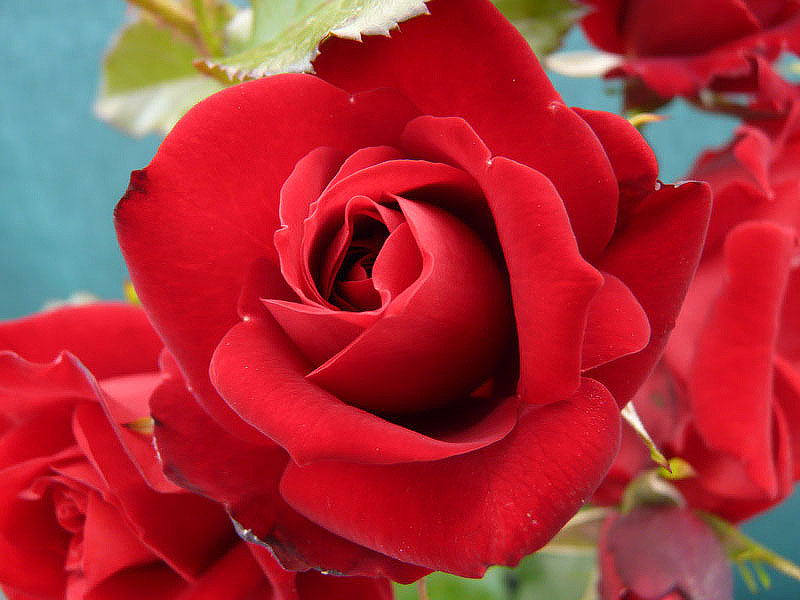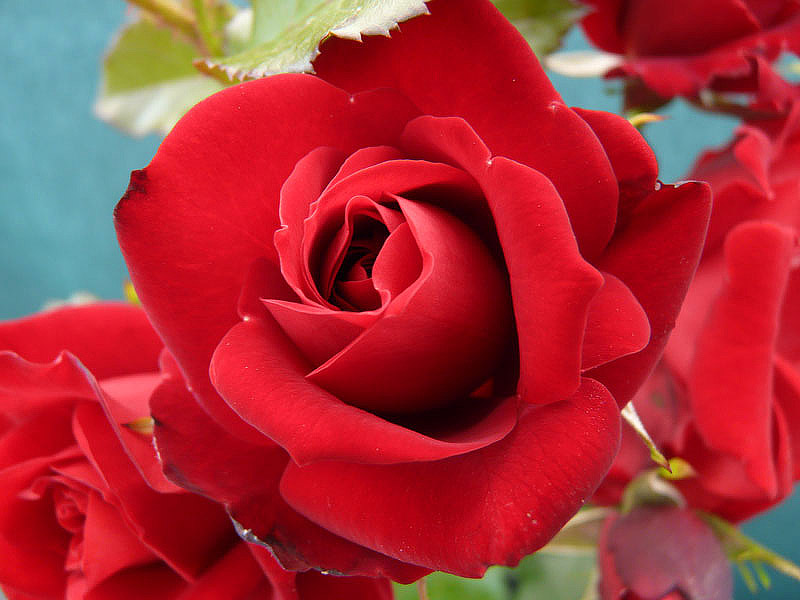 Roses played a prominent role in ancient Roman and Egyptian cultures. They were grown extensively during this period and were used as confetti during celebrations, as personal decorations, for medicinal purposes and were made into perfume. Anything spoken "under the rose" was considered secret or confidential. Cleopatra was even rumored to have covered the floor of her palace room with roses before Mark Antony came.
An ancient Greek and Roman custom was to wear garlands of roses during celebrations and gatherings. Based on this, early Christians came to view the rose as a symbol of paganism and sexual excess.
The rose became an important symbol for England during the famous "war of the roses", from 1455 to 1485. A red rose represented the house of Lancaster and a white rose represented the house of York. Both these factions were fighting for control of England.
During the seventeenth century, roses were considered so valuable that European royalty accepted them as legal tender.
Roses continue to be held in high esteem today. In 1986, the rose became the national flower of the United States. It's also the official flower in the states of New York, Iowa, North Dakota and Georgia.
Meaning of Roses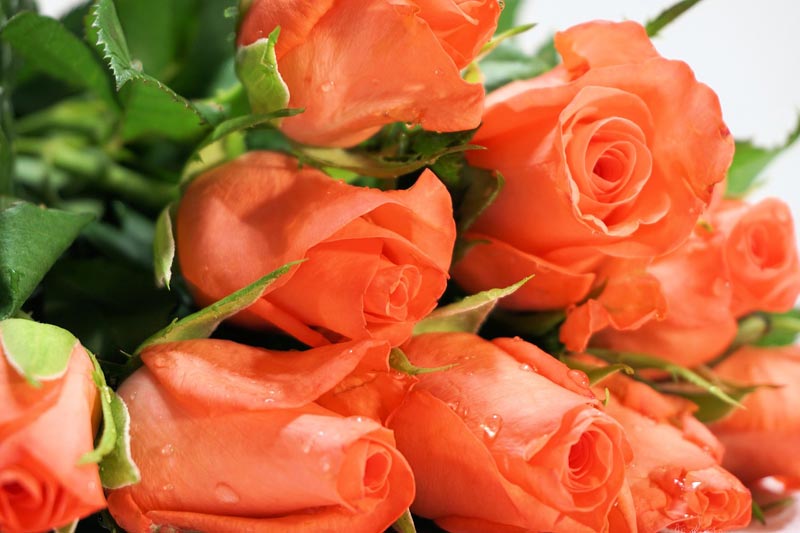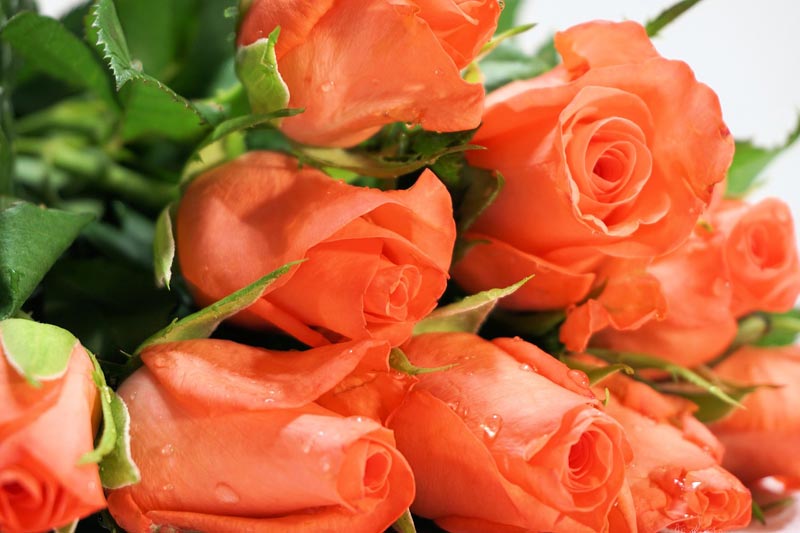 Roses can be offered to express emotions ranging from love to sorrow. Want to know the modern meanings of popular rose colors? Here's a quick guide:
Red – love and passion. Red roses represent deeply felt emotions, particularly love and desire, but also emotions such as admiration, regret or sorrow. The number of red roses can also have significance. A gift of twelve red ones is an excellent way to say "I love you."
Pink – gratitude and admiration. A pink rose is considered a gentle expression of appreciation, joy, and innocent or new love. It's a great gift that says "Thank you".
Yellow – friendship and joy. Where most roses have a romantic overtone, yellow roses are purely platonic. Give them to a friend to congratulate them on a new success, brighten up their day, or to simply show your appreciation of how awesome they are.
White – purity and spirituality. White roses can be given during a wedding to wish the couple pure happiness together. They can also symbolize sympathy or spiritual innocence.
Orange – enthusiasm and energy. An orange rose is like a fiery blaze. It represents a flaming intensity of desire, gratitude, or excitement. It can also mean an intense interest in something, such as a new romantic or business relationship.
Lavender – enchantment and fascination. Lavender roses often express "love at first sight." They can be given to show your admiration and attraction to someone special.
Uses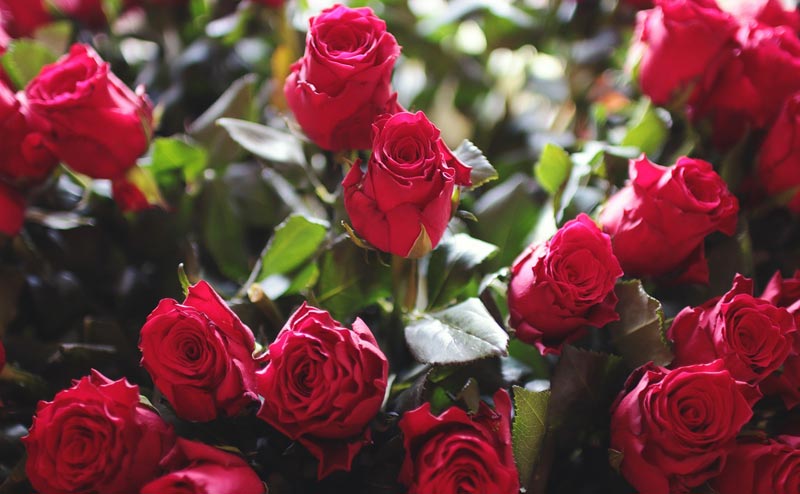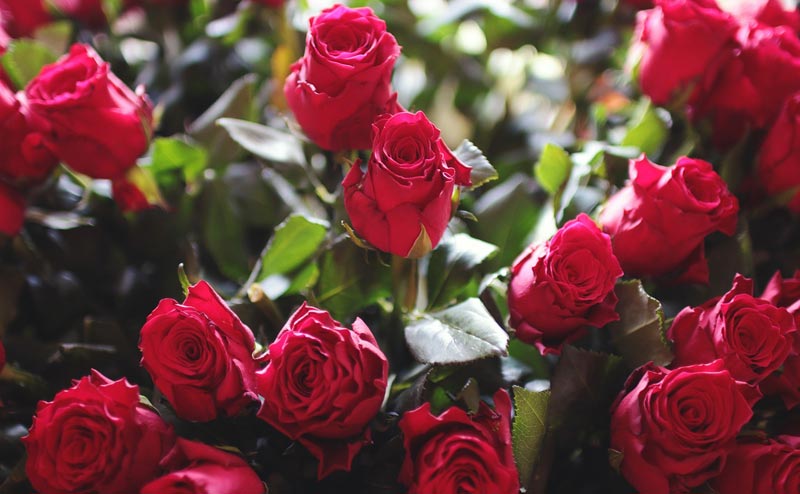 Perfume is the most famous use for roses. The fragrance of a rose comes from microscopic perfume glands on the petals. The petals themselves can also be eaten fresh in a salad or used dry in teas.
Essential rose oil has been shown to be an excellent moisturizer and anti-inflammatory for skin, as well as containing antiseptic properties for treating acne. It has even been shown to help heal wounds.
Rose hips are the bright red fruit of roses that mature in the fall. They are commonly used in teas and jams as well as for medicinal purposes.
The vitamin C content of fresh rose hips is among the highest of all fruit. For instance, 100 g of citrus fruits contains about 50 mg of vitamin C. The same amount of rose hips contains 1,250 mg of vitamin C.
Fresh rose hips are also rich in vitamins E and K, as well as polyphenols, essential fatty acids and carotenoids, such as lycopene, lutein and beta-carotene. However, when rose hips are made in powder to add to supplements, most of the vitamin C is actually lost during the processing.
This doesn't mean all the benefits of rose hips are gone when they're in supplement form. A study published in Complementary and Alternative Medicine found that compounds in rose hips may help prevent cartilage breakdown in your joints, even when eaten in supplement form. This could help reduce the symptoms of arthritis.
All rose hips are safe to eat, but some can be quite pulpy and tasteless. If you want to collect fresh rose hips yourself, experiment with your local rose shrubs to see which ones taste the best.