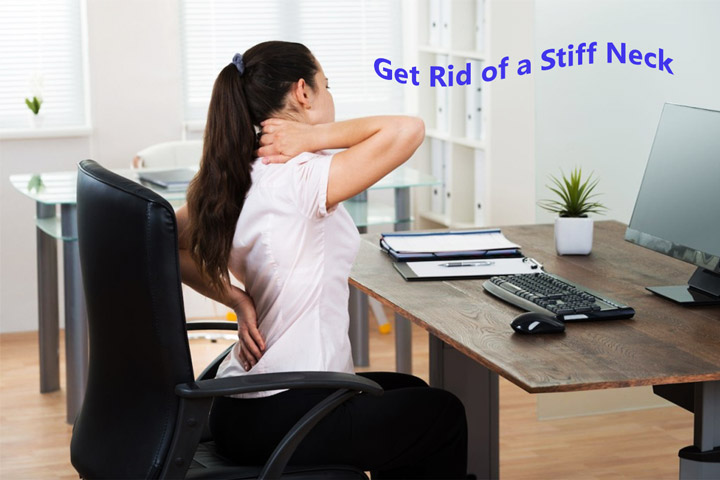 Get Rid of a Stiff Neck
Most stiff necks occur from incorrect sleeping. Although, staying in a position too long with a forward head posture can also lead to neck stiffness and pain. The earlier you can make corrective changes to the muscle, the quicker the recovery.
Neck pain may feel like a "kink," stiffness, or severe pain. Pain may spread to the shoulders, upper back, or arms, or it may cause a headache. Neck movement may be limited, usually more to one side than the other.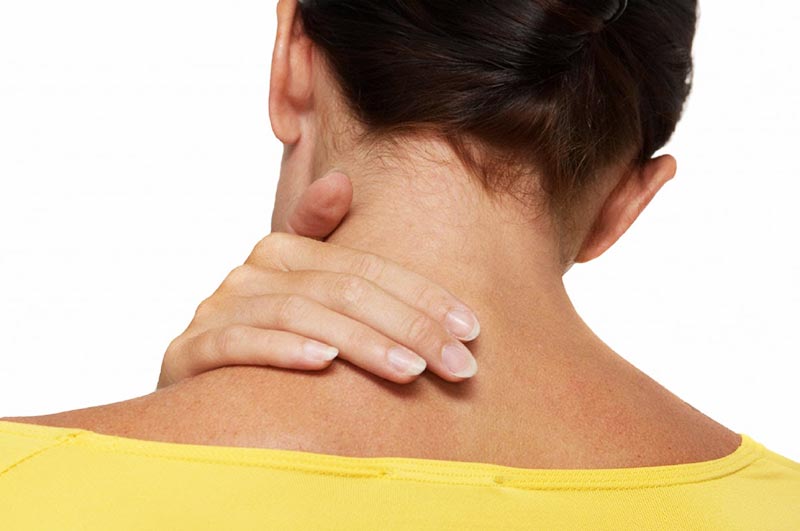 Neck pain refers to pain anywhere from the area at the base of the skull into the shoulders.
The neck includes:
The bones and joints of the cervical spine (vertebrae of the neck).
The discs that separate the cervical vertebrae and absorb shock as you move.
The muscles and ligaments in the neck that hold the cervical spine together.
Neck pain may be caused by an injury to one or more of these areas, or it may have another cause. Home treatment will often help relieve neck pain caused by minor injuries.
Neck pain is often caused by a strain or spasm of the neck muscles or inflammation of the neck joints.
Examples of common activities that may cause this type of minor injury include:
Holding your head in a forward posture or odd position while working, watching TV, or reading.
Sleeping on a pillow that is too high or too flat or that doesn't support your head, or sleeping on your stomach with your neck twisted or bent.
Spending long periods of time resting your forehead on your upright fist or arm ("thinker's pose").
Stress. Tension may make the muscles that run from the back of the head across the back of the shoulder (trapezius muscle) feel tight and painful.
Work or exercise that uses your upper body and arms.
The video below is a great tutorial and provides some excellent stretches that will help you soothe the pain in only 90 seconds!
Source biutidiy.com