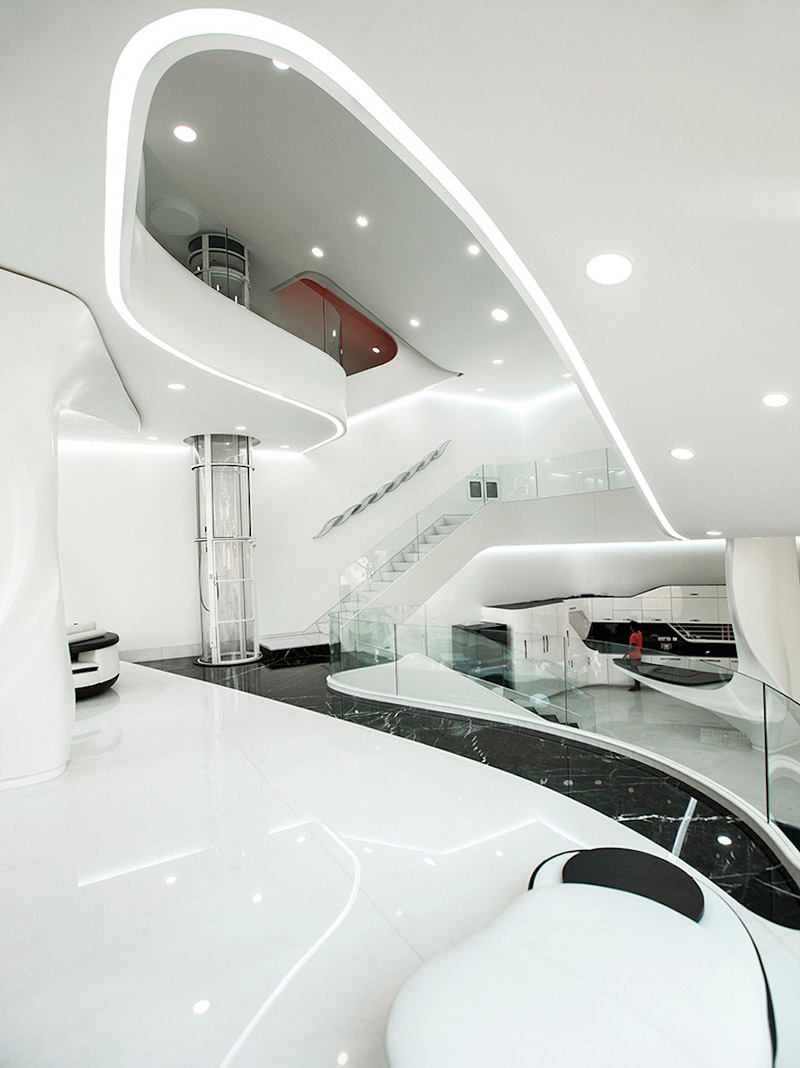 Cadence Architects built the Elastica Residence in Bangalore, India, and it's a timewarp to say the least. At first glance we weren't sure if it was a 1960s penthouse or a supremely modish homage to one.
Looking like the set of a sci-fi film, the ultramodern Elastica residence in Bangalore, India is pretty much what we all imagined our houses would look like by the time we became adults. It's a little bit Jetsons, a little bit rock n' roll, and a whole lot different from the decidedly unfuturistic houses most of us still occupy in the year 2016. Inside, there are virtually no straight walls, with undulating white surfaces stretching around the space, and what looks like a translucent cylindrical elevator reminiscent of the 'Orgasmatron' machine in the 1973 film Sleeper standing at its center.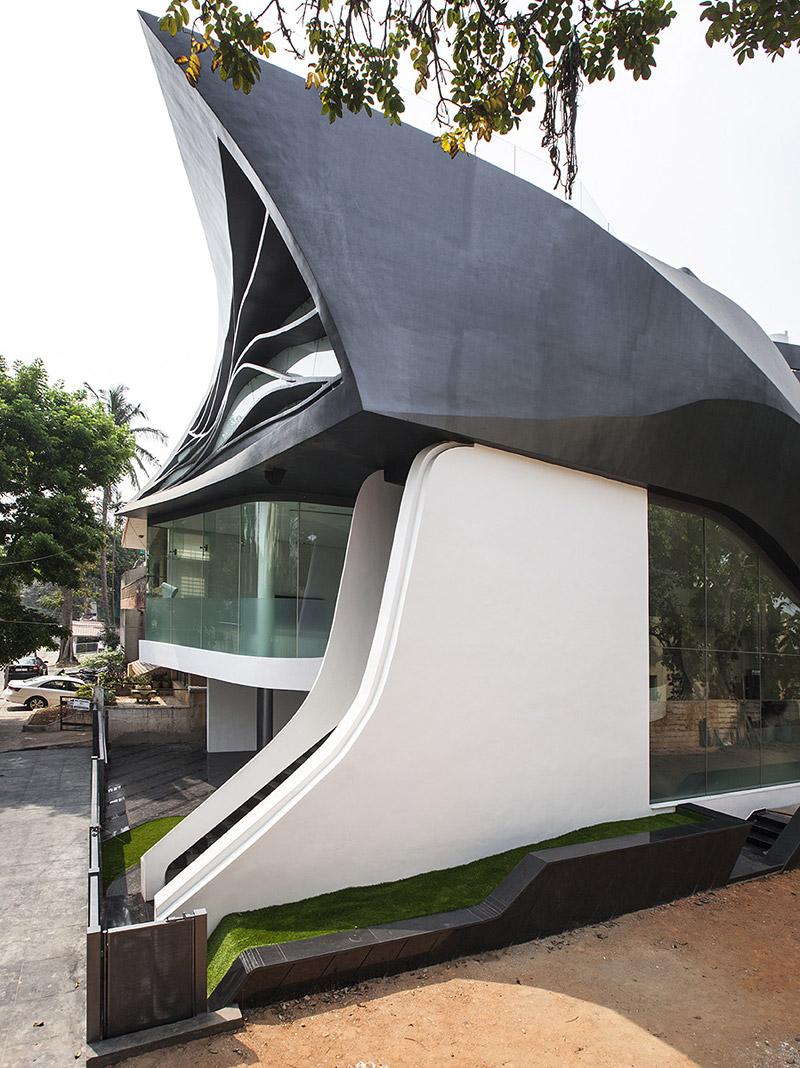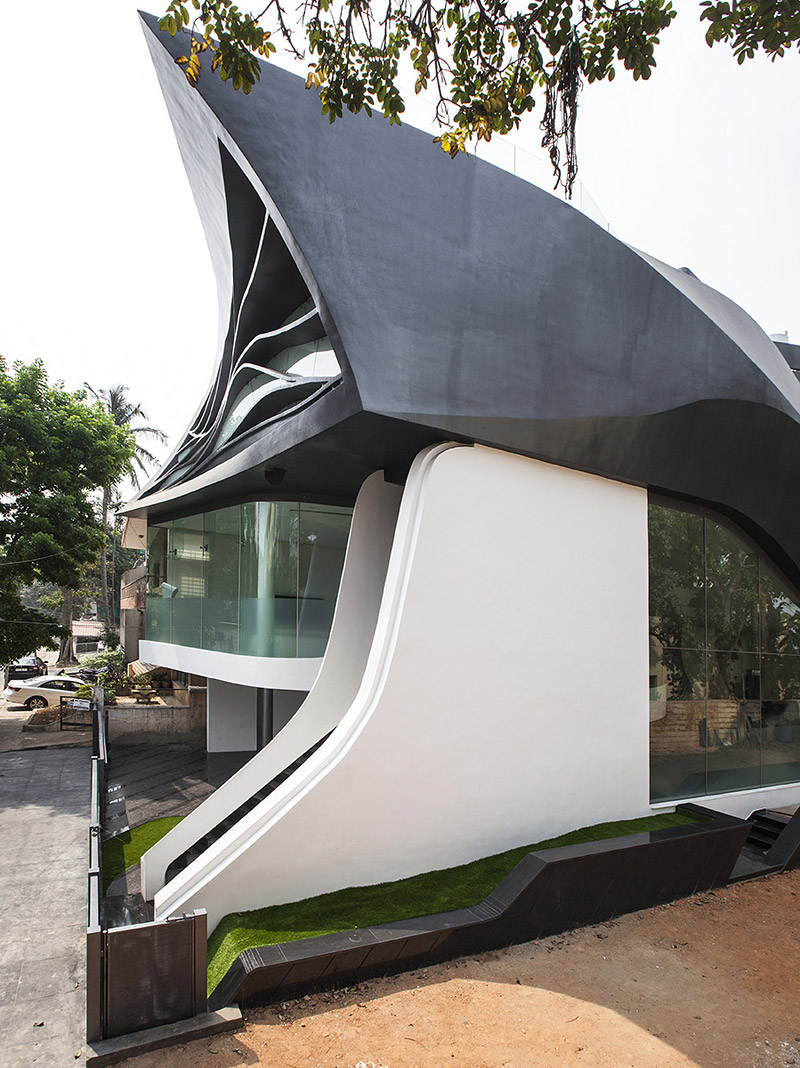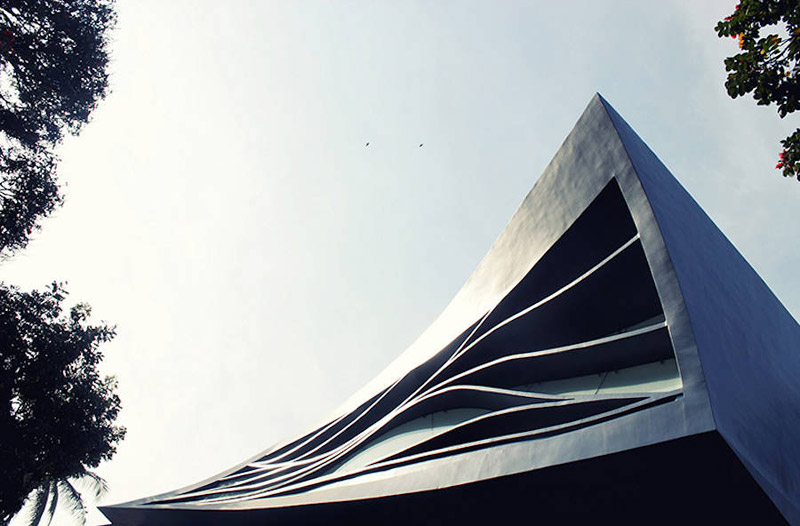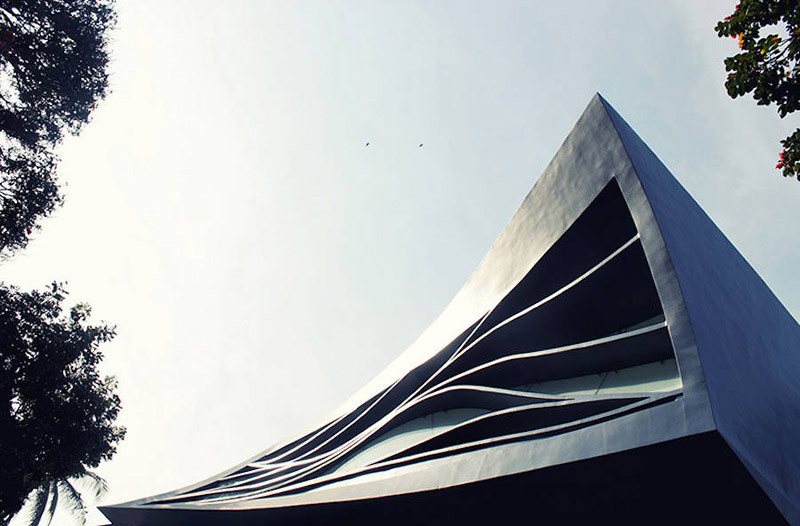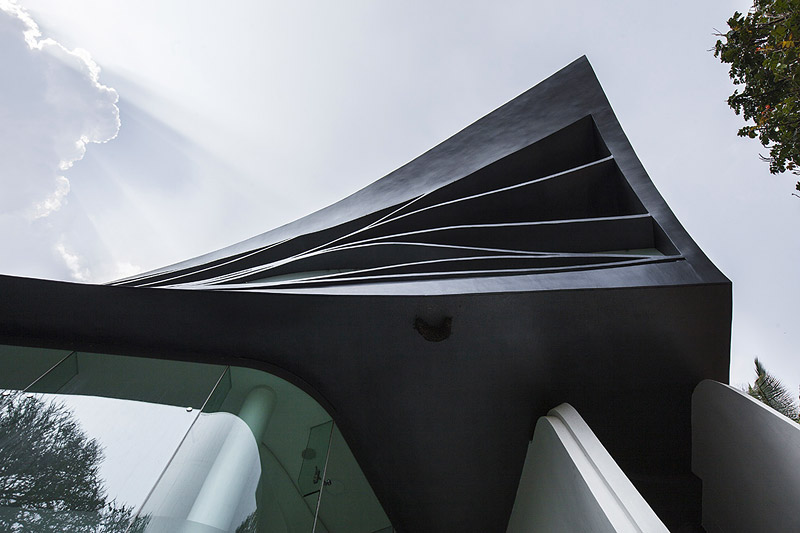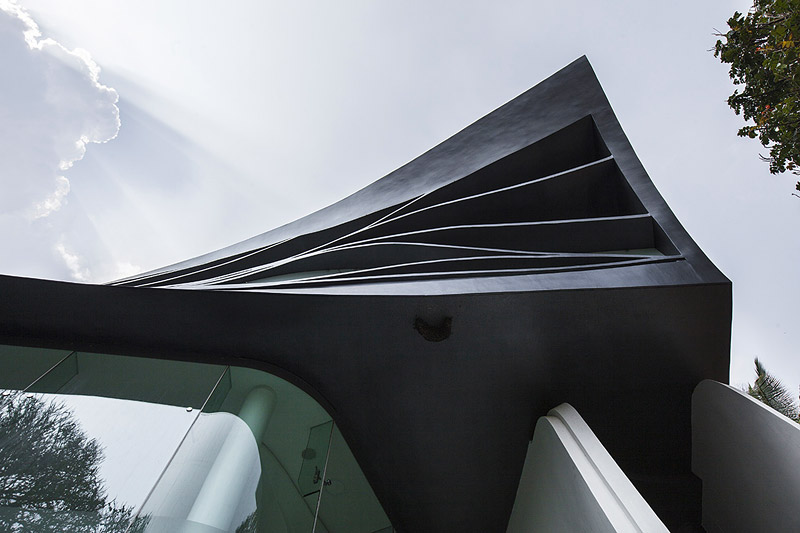 Cadence Architects conceived the house as a continuous loop rising from the ground, with large open spaces providing sight lines from the upper floors to the living space on the lowest level. Made of acrylic and ferroconcrete, the walls and floors flow like liquid in sculptural curves, occasionally stretching out to become built-in furniture like a cantilevered kitchen island. In the bedroom, a black acrylic base cradles a circular mattress like a gigantic soap dish, matching the marbled floor.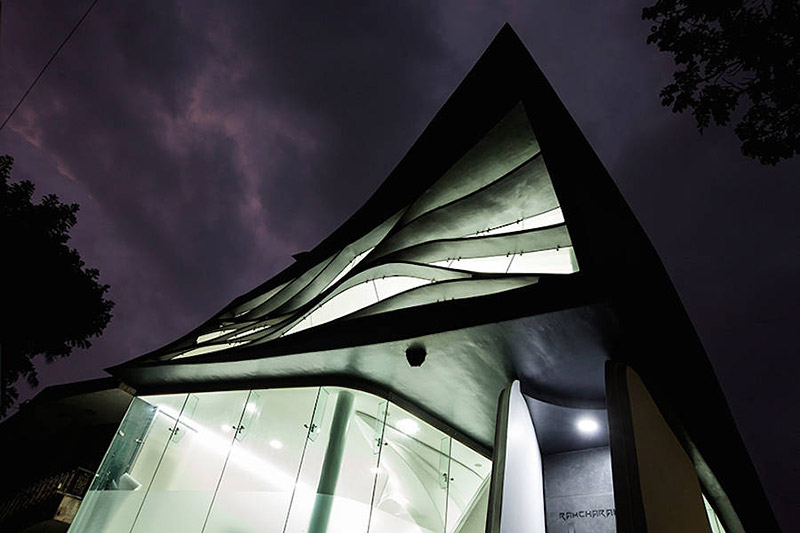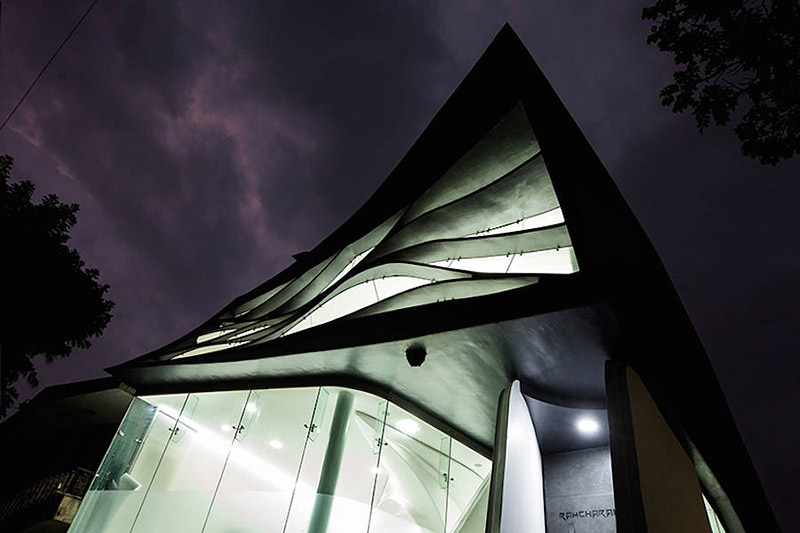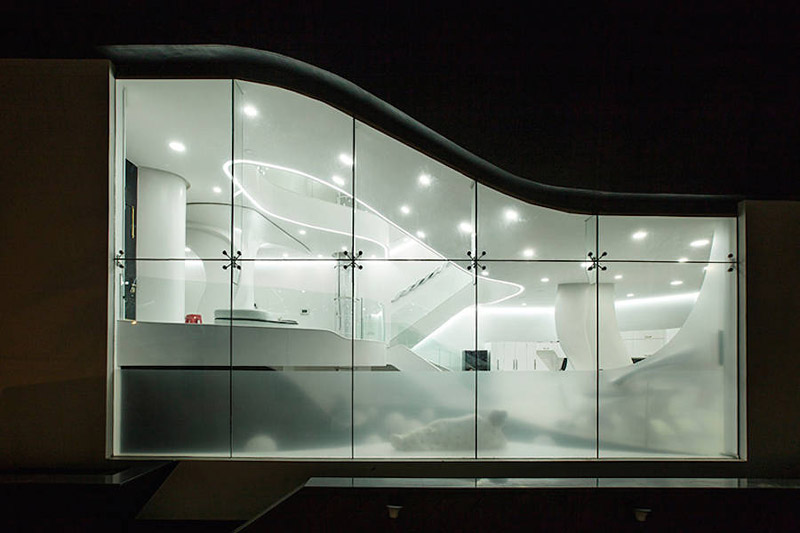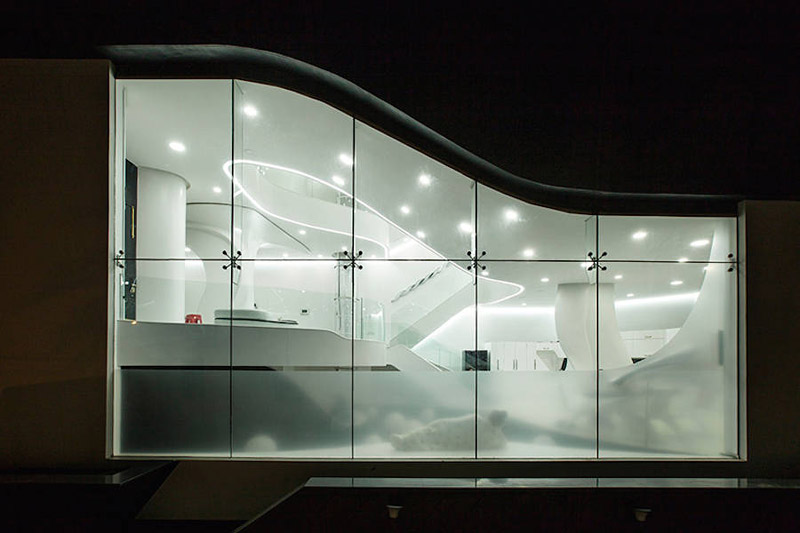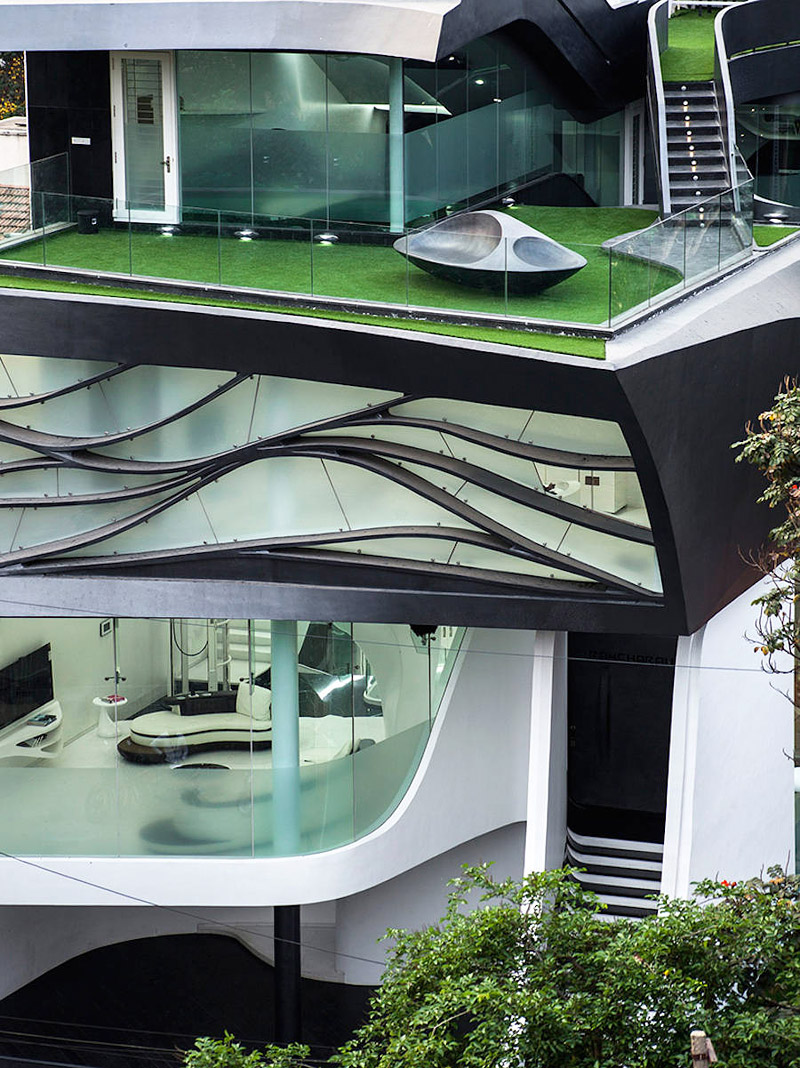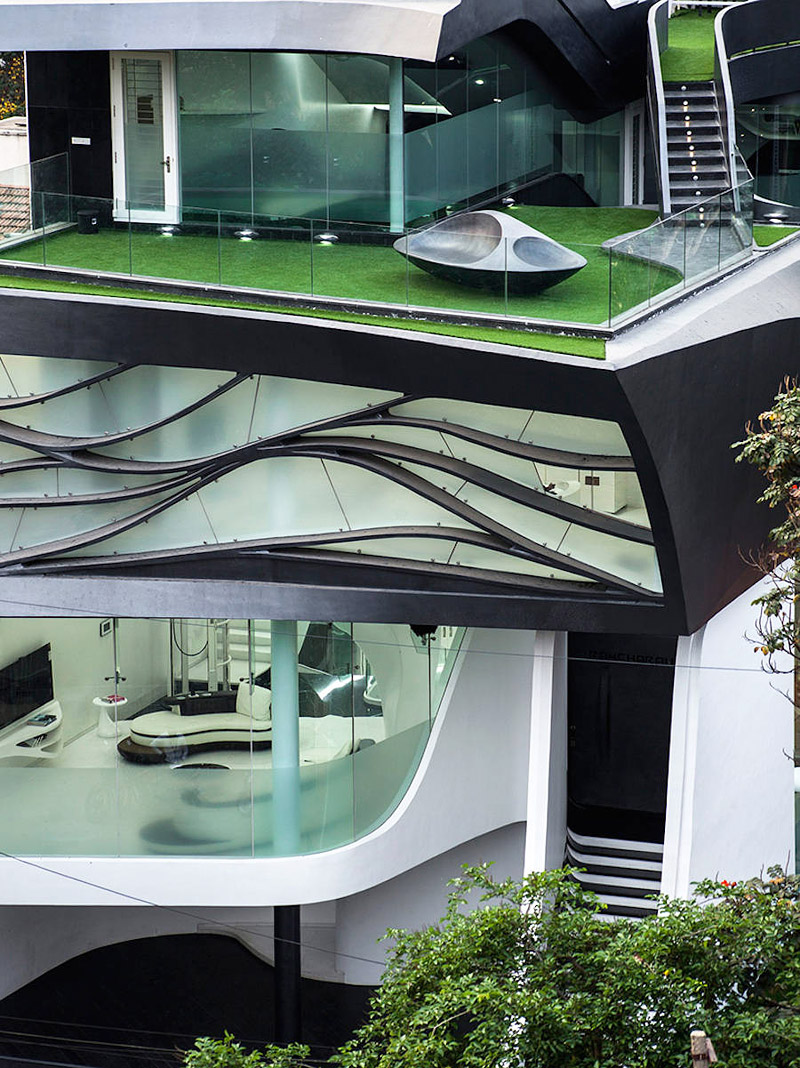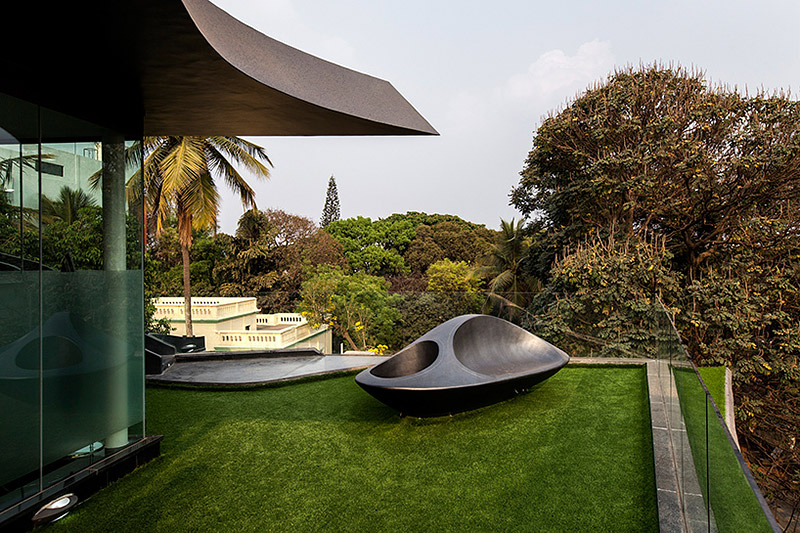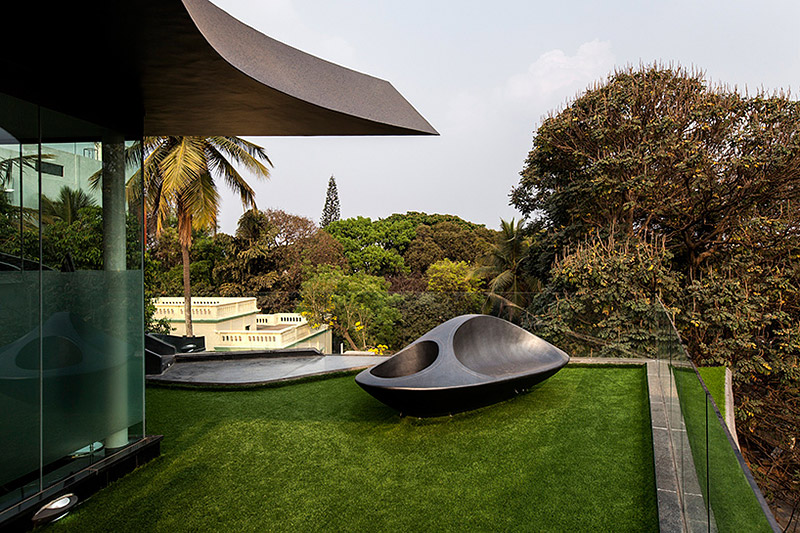 The facade of the Elastica Residence is glazed on every level except the middle one, which is sheltered by a modern interpretation of the traditional brise-soleil, a perforated screen that filters direct sunlight. The ground and top floors feature Astroturfed terraces, the highest of which looks out onto the more conventional architecture of the neighborhood. Some of the design touches throughout are strange in an otherworldly sort of way, and certainly not everyone's cup of tea, but it's a cool example of architects getting creative with residential designs.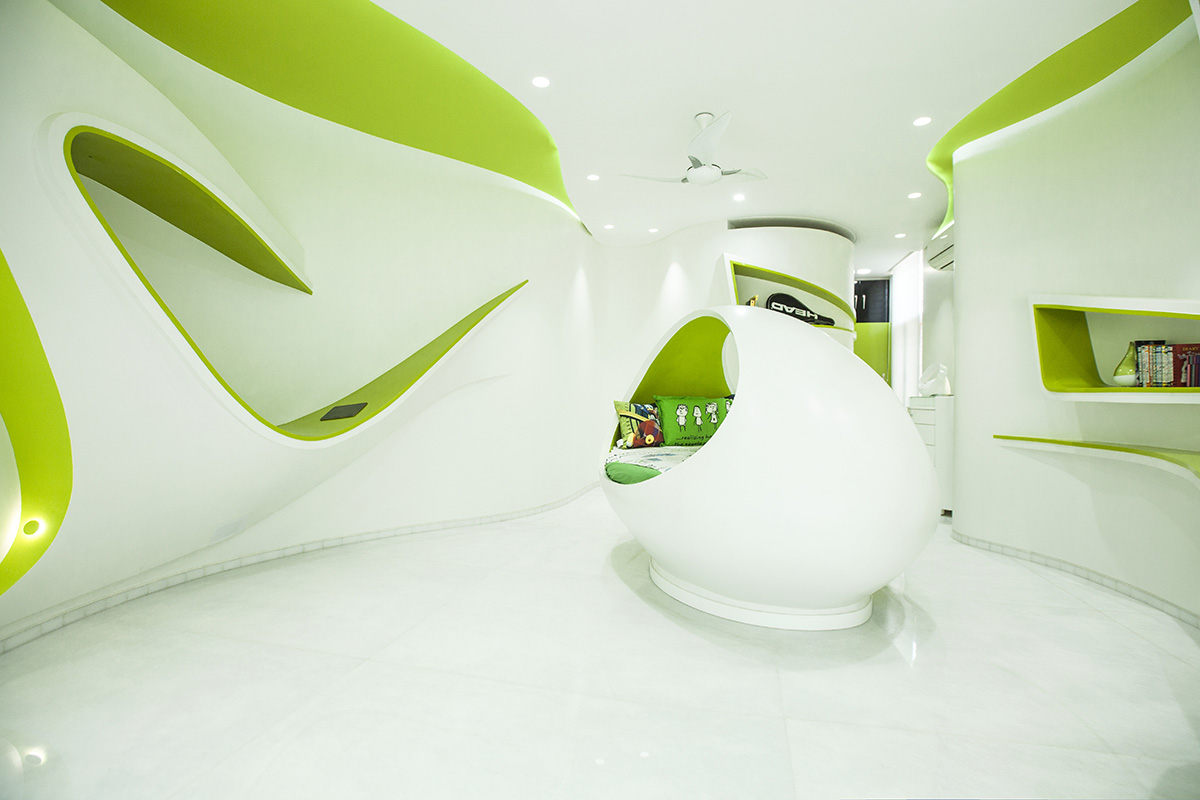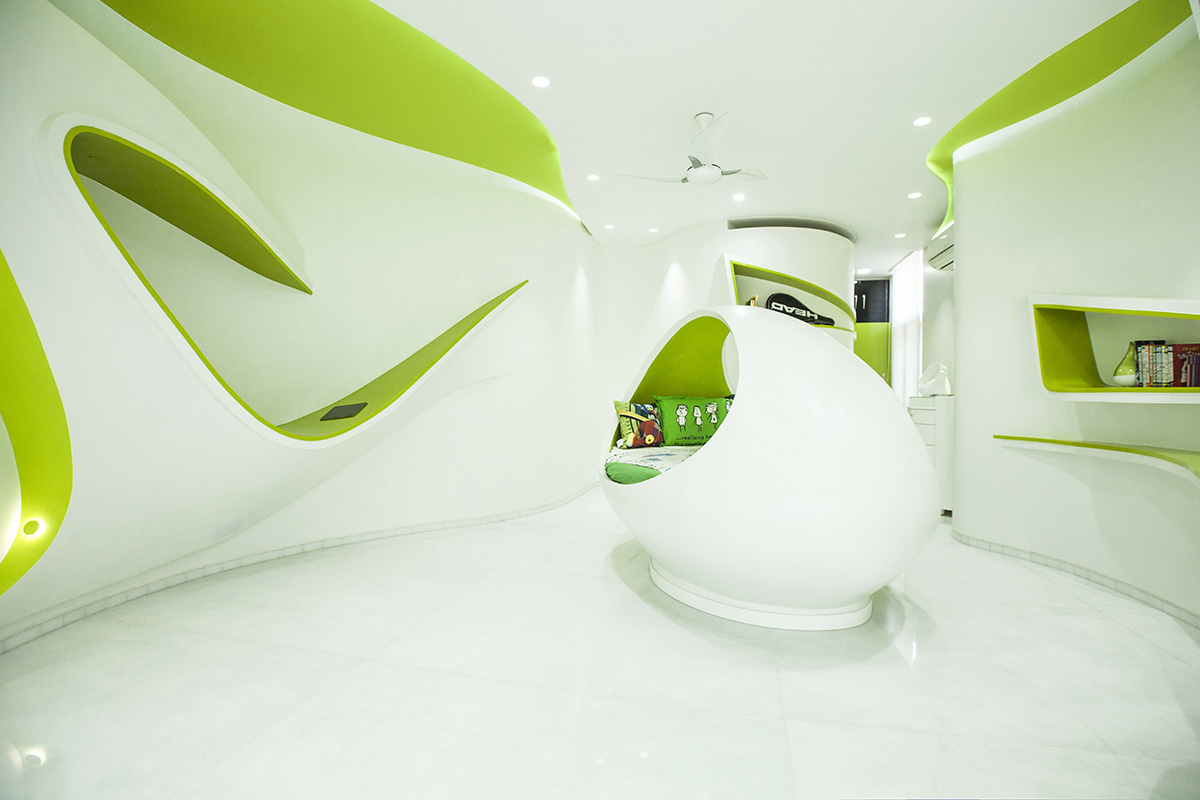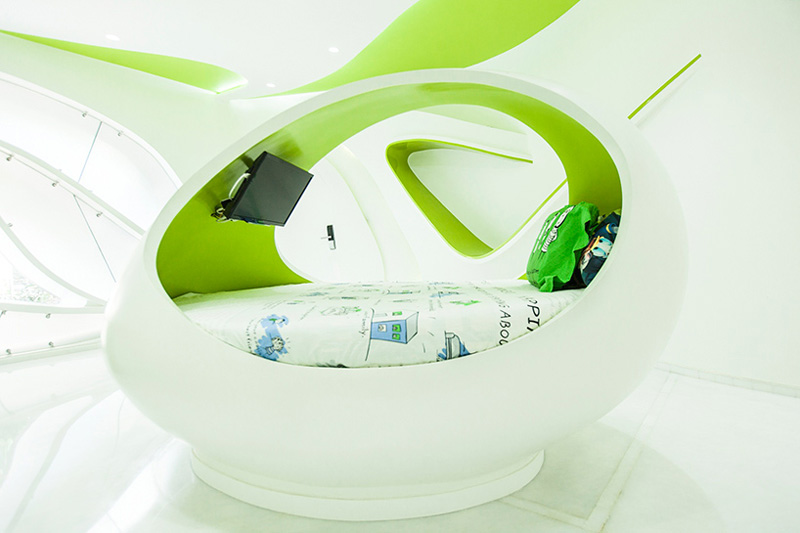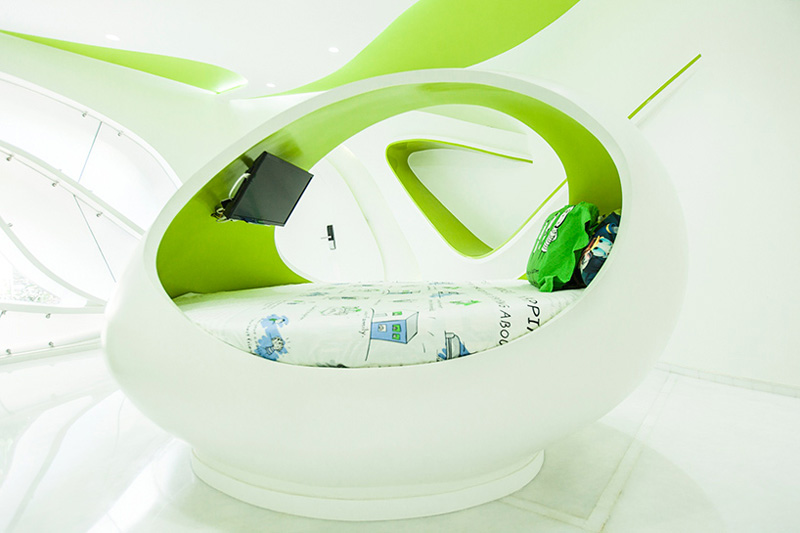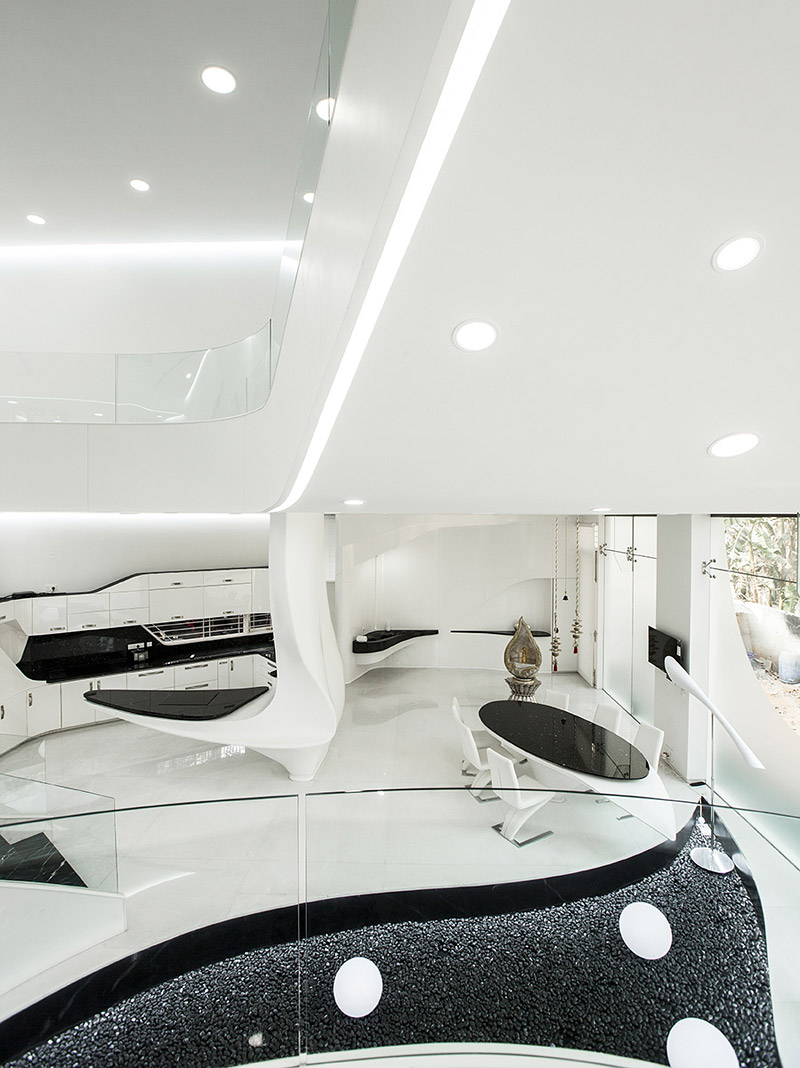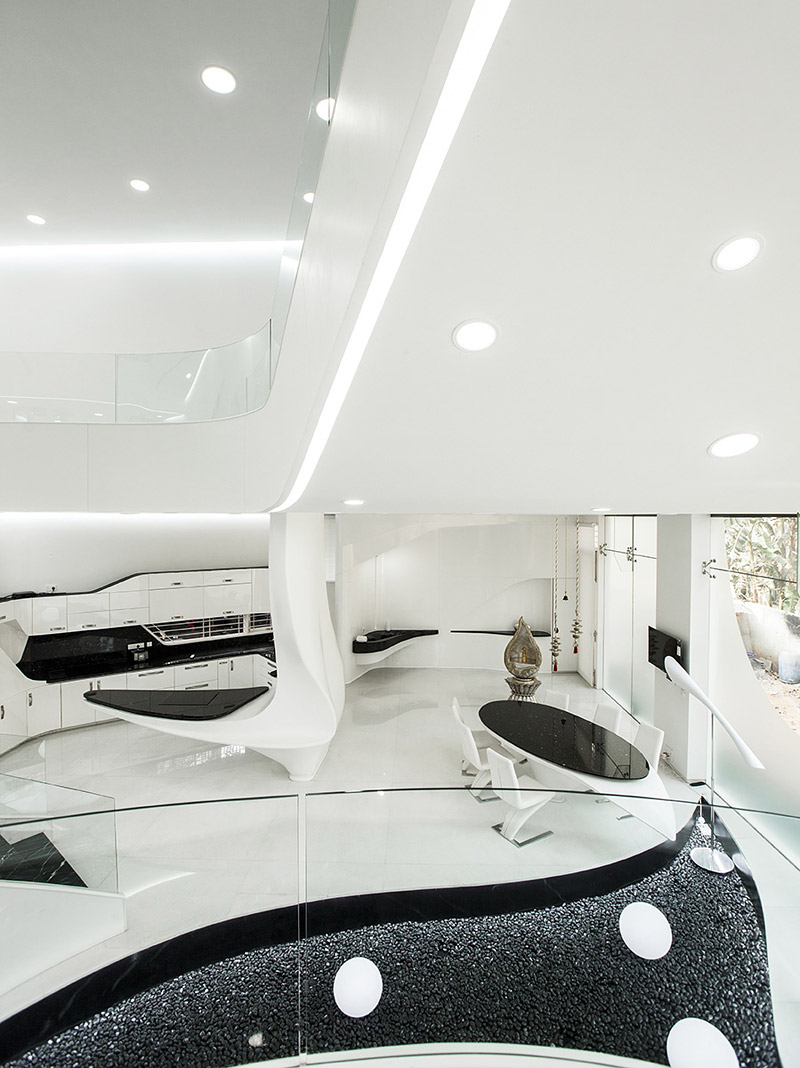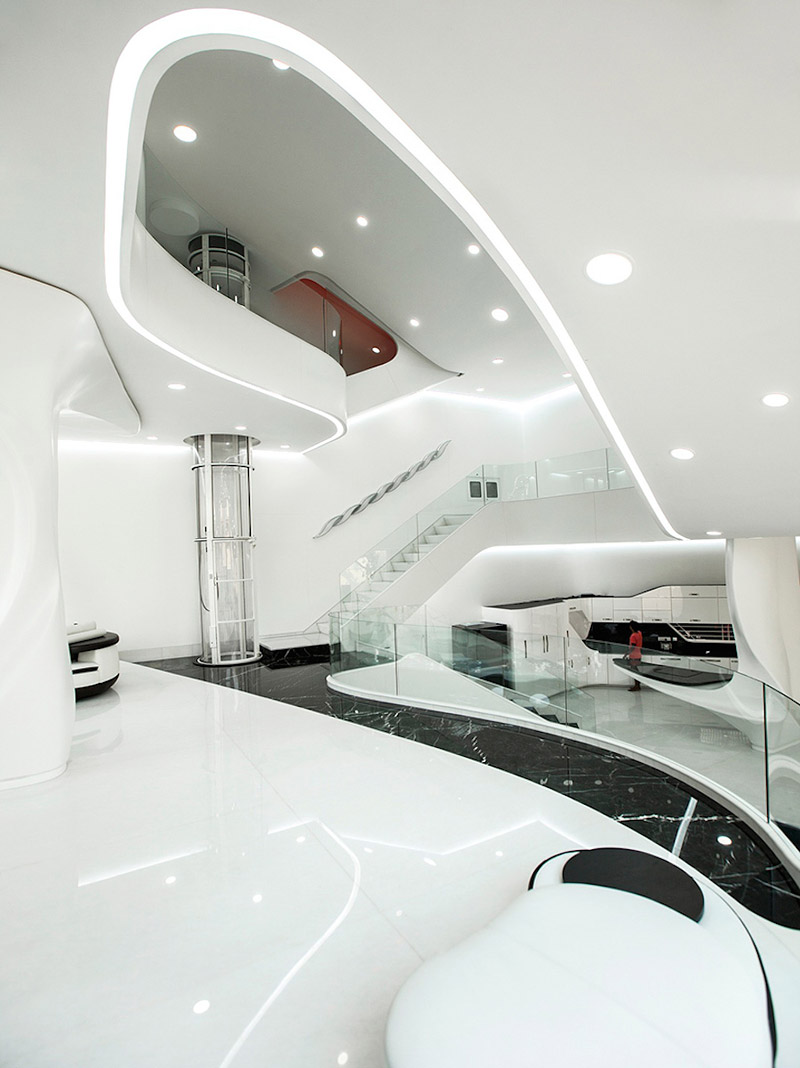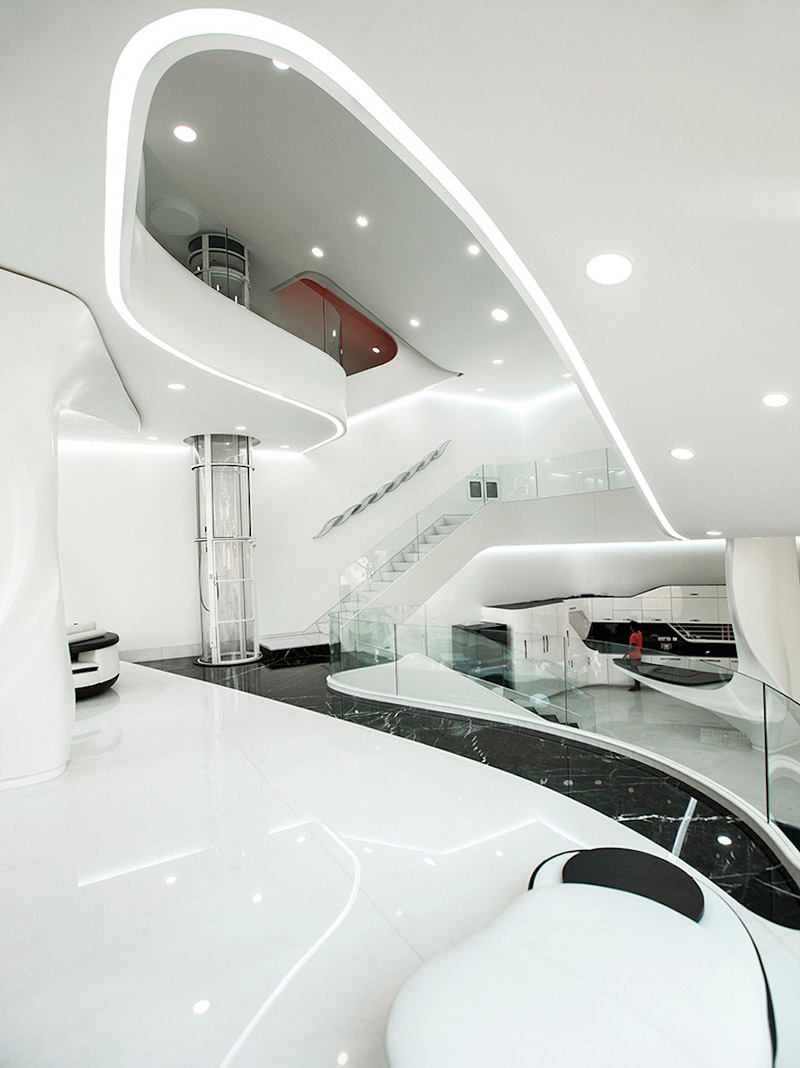 A minimalist black and white palette keeps all the attention on those curves and gives the interiors the air of a spaceship, accented with strips of LED lighting and furniture that appears to have been custom-made to match the scheme. A pod-like children's bed looks like something you might wake up in after traveling for light years on an intergalactic journey, and a home cinema amplifies the outer space effect with starry lighting and a molded, carpeted floor shaped like a landscape with comfy hills and planes to lay on.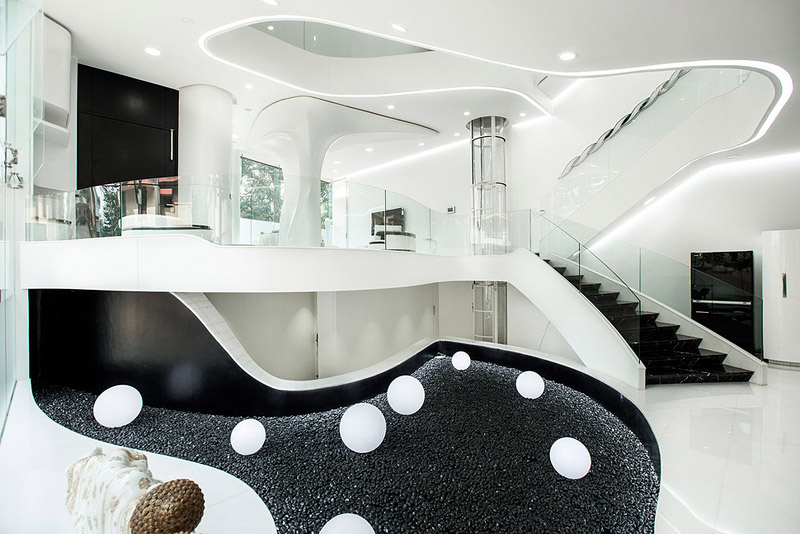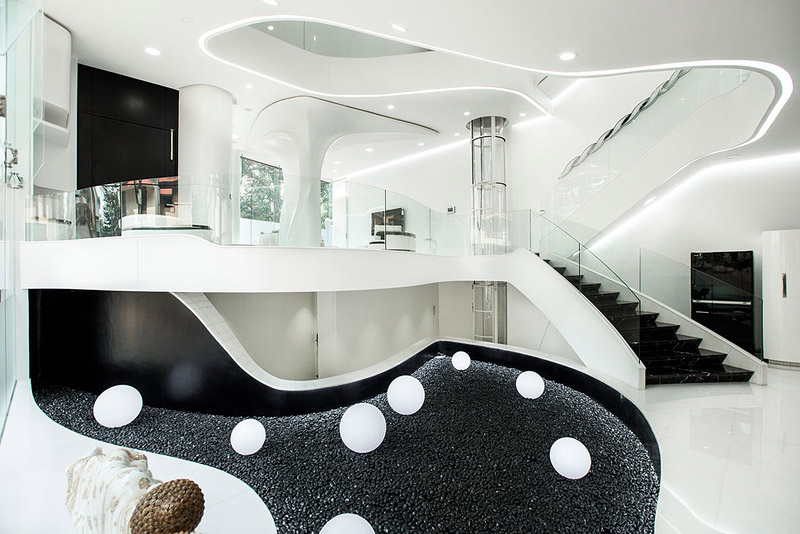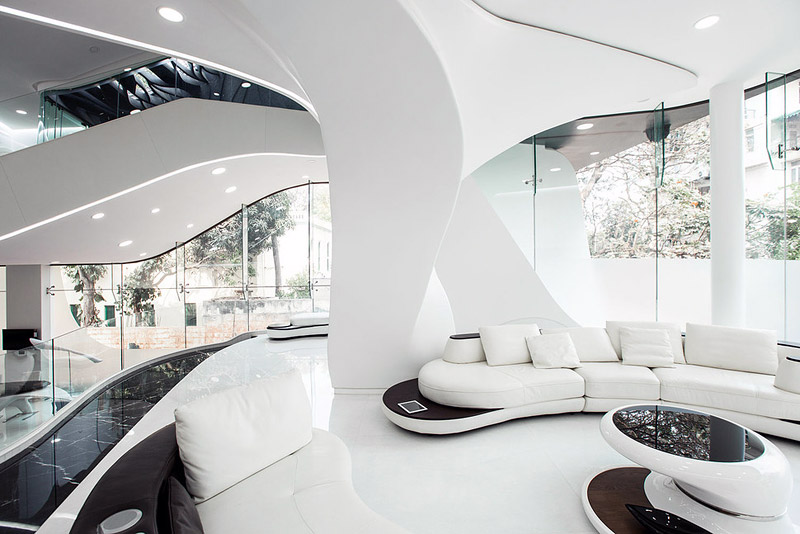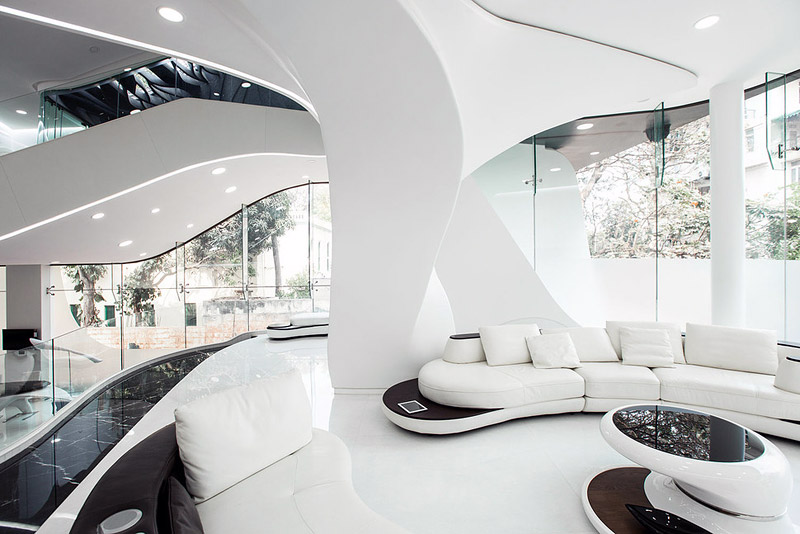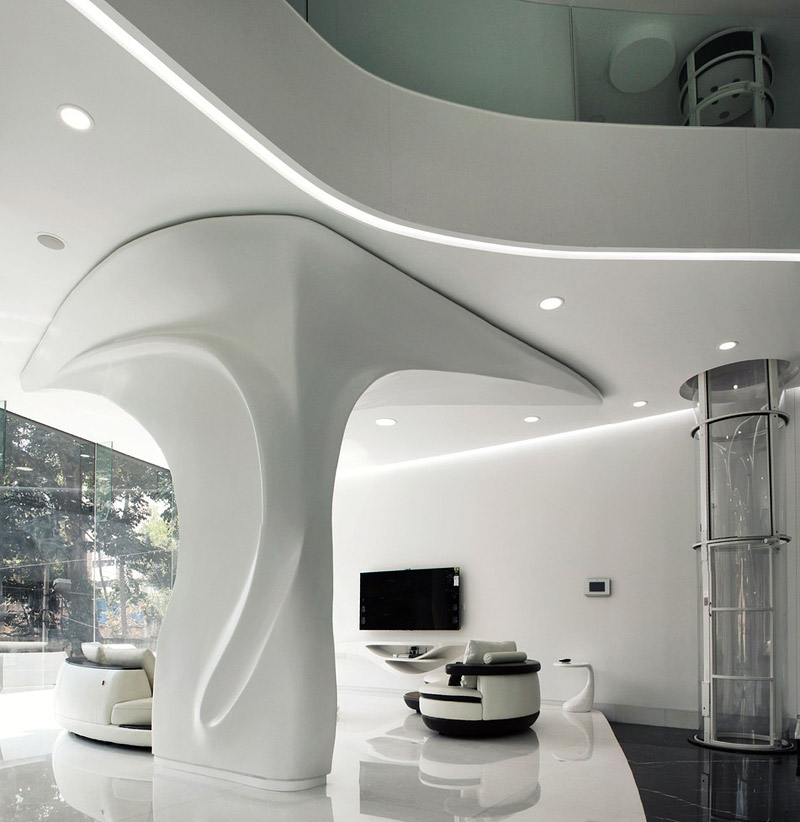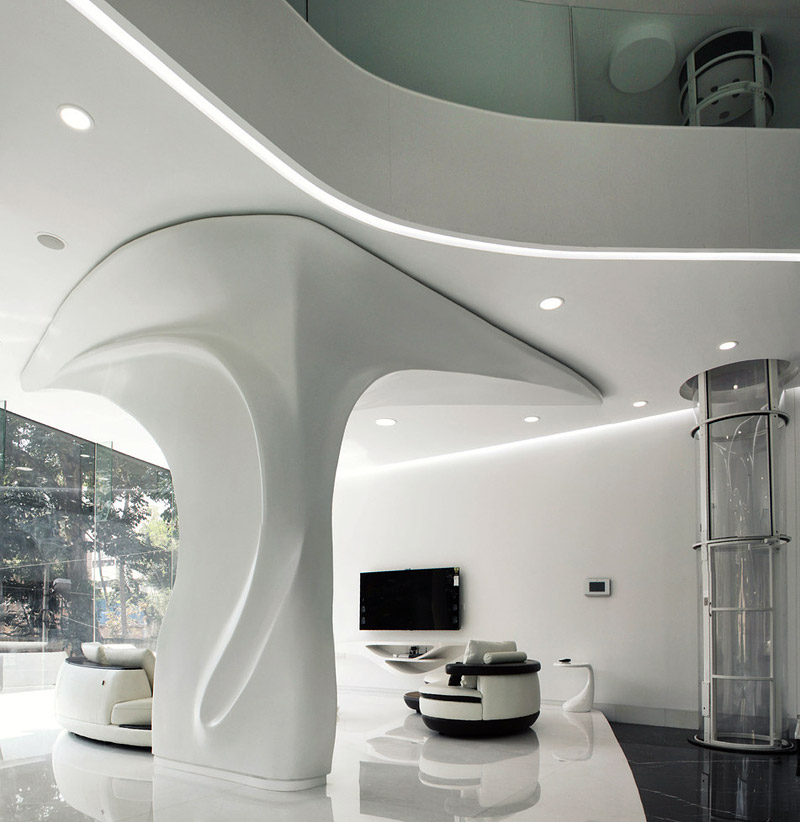 Pulling off the incredible feat of creating a perfect flow from room to room, Elastica looks almost as if it was formed from melting candle wax. Featuring an array of sheer white decor accented by an abundance of glass and black marble, the home's interior appears barely lived in. Additionally, several rooms throughout the house boast their own unique styles, such as a children's room accented with lime green and a theater room which features dark carpet seats and starry night-themed walls.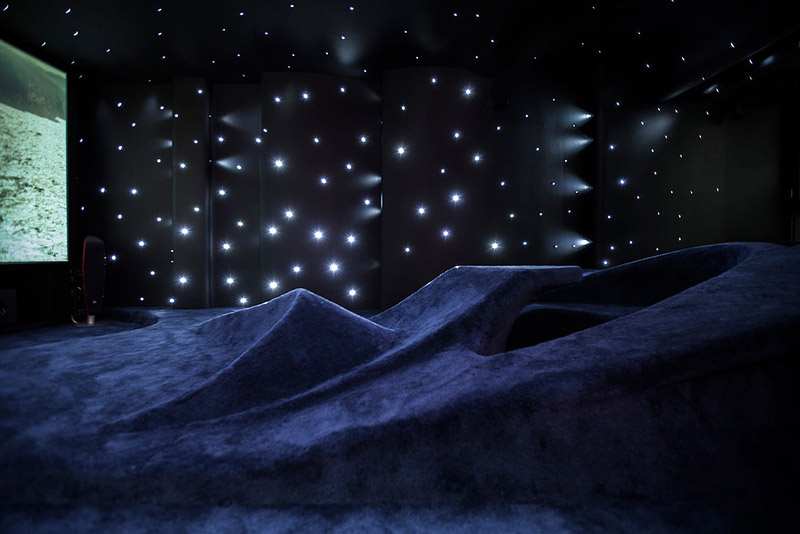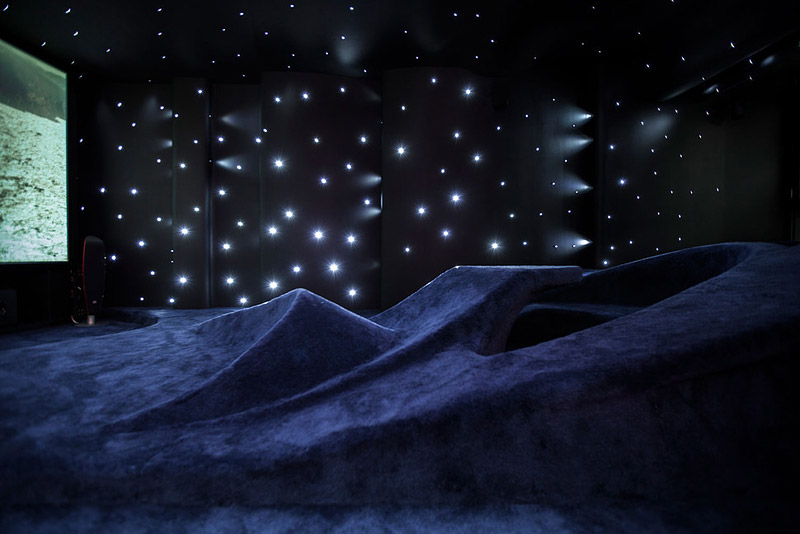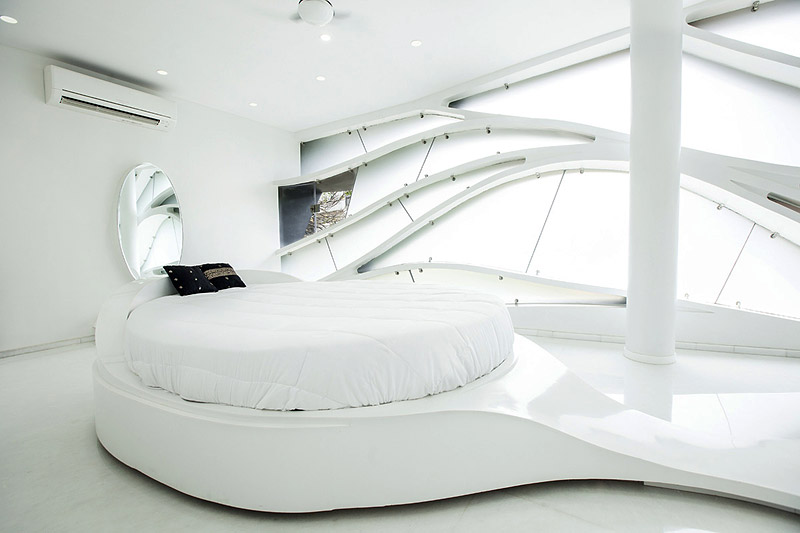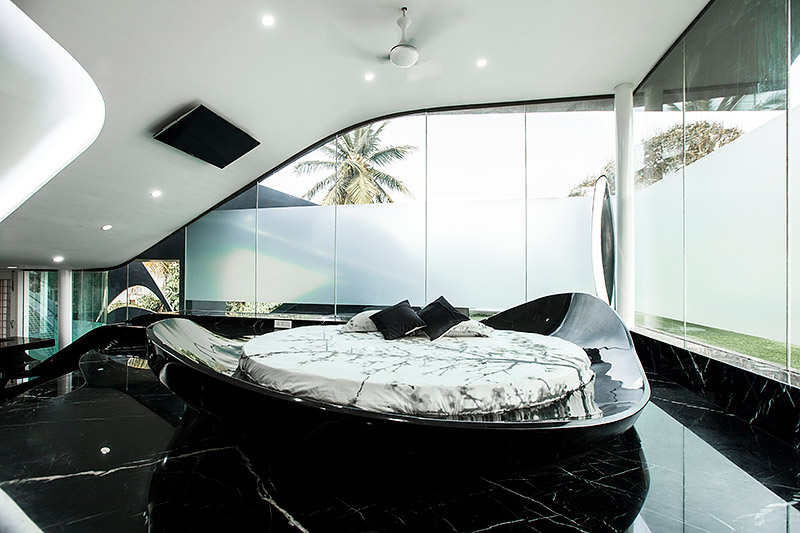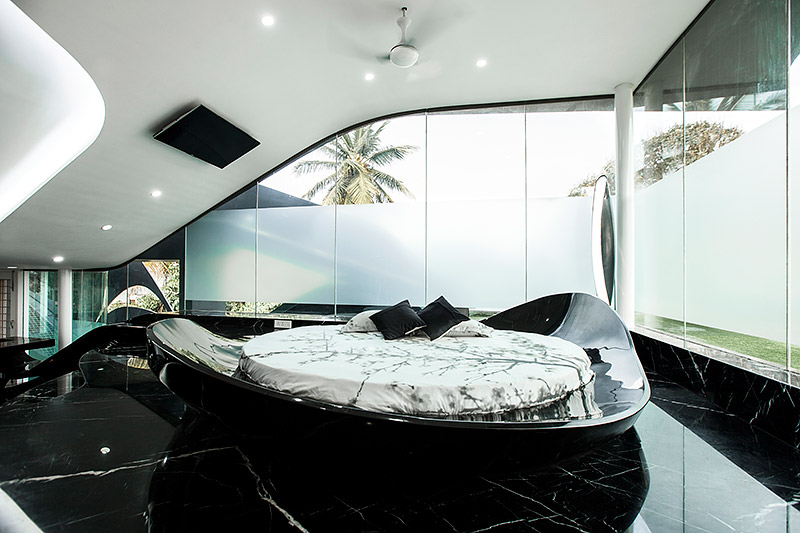 Cadence managed to build the entire structure, which encompasses 8,000 square feet of space, on a sizable 2,800 square-foot plot of land. Built primarily as a residential home, Elastica residence no doubt gives its surrounding neighborhood a massive boost of appeal — if for no other reason than the absolute spectacle it provides each day. It may look like something befitting a science fiction novel — or a Salvador Dali painting — but make no mistake, Cadence Architects' Elastica Residence is anything but artificial.
Source: 360photography.in