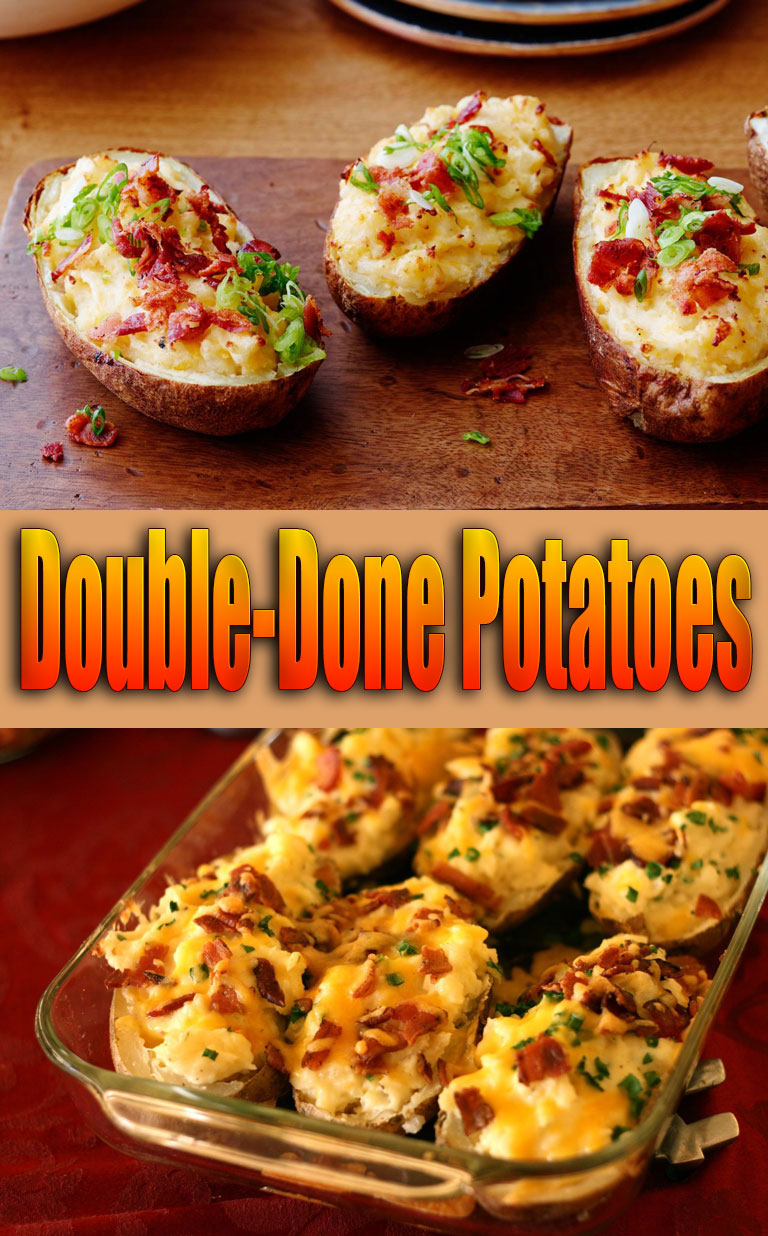 Double-Done Potatoes Recipe
Double-Done Potatoes are always a big hit. These potatoes make a wonderful side dish for any meal and are terrific heated up the next day for lunch.
Ingredients:
1 baked potato
1 c. broccoli florets
1 c. water
1 c. sour cream
Crumbled bacon to taste (optional)
Chopped scallions to taste (optional)
Salt and pepper to taste
2 tbsp. grated cheddar cheese (about 2ounces)
Directions:
1. Turn the toaster oven to broil. Cut the baked potato in half lengthwise. (Don't have a leftover baked potato? Just wash, dry, and lightly oil a raw potato, and then cook it in a microwave for about 6 minutes. Then press the backside of a spoon onto the potato's center. If the potato doesn't easily "give," cook it for 2 to 6 more minutes. Let the potato cool before you cut it.)
2. Use the spoon to scoop the potato's insides into the bowl. Put the empty potato skins upside down on the baking sheet, and broil them for 7 minutes to make them crispy.
3. While the skins are crisping, put the broccoli florets and the water in the pot, cover the pot with the lid, and cook on the stovetop on medium heat for 7 minutes, or until the broccoli is bright green.
4. Add the sour cream to the potato innards, and mash with the fork. (Crumbled bacon or scallions—or both—make a tasty addition to the filling.) Add salt and pepper to taste, and use the slotted spoon to add the broccoli. Stir well.
5. Use your potholders to remove the skins from the oven and turn them right side-up. Spoon the filling into the skins. Sprinkle the cheese on top. Then broil for 7 minutes, or until the cheese melts and the filling is hot.




6. If you burn your tongue on the great food you've cooked, you won't be able to taste it. So make sure your Double-Done Potatoes are cool enough to eat before you dig in.
Source delish