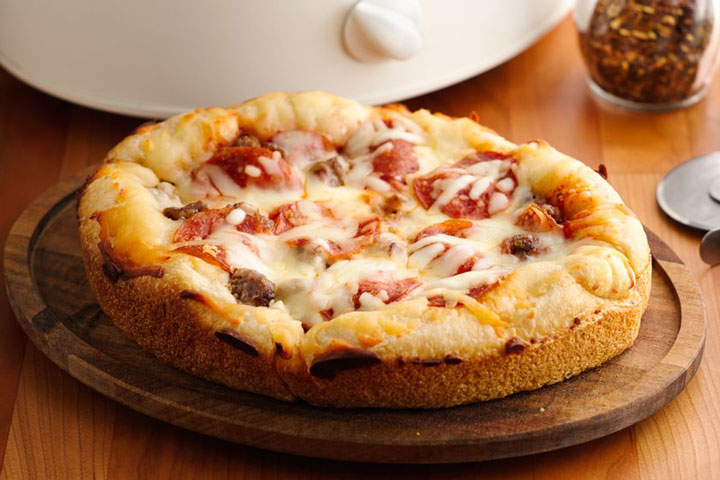 Crock Pot Pizza Casserole Recipe
An amazingly easy crock pot pizza casserole to please the entire family. Pizza night has never been so simple. Whip one up tonight. I like sausage but though that would dominate the flavor. Be careful about adding red pepper or other spicing. The cooking gets the pepperoni spicing distributed and some of it is already spicy.
Ingredients:
1 pound ground beef lower fat
1 onion small
2 cloves garlic crushed
28 oz crushed tomatoes
1 cup water
4 oz sliced pepperoni
1/2 green pepper
2 teaspoons oregano
2 teaspoons salt
1 teaspoon pepper
1/2 green pepper chopped
2 cups mozzarella cheese divided
2 cups uncooked pasta
Instructions:
Start by chopping a small onion and half a green pepper.
Brown 1 pound of lower fat ground beef over medium high heat. Add one small chopped medium onion after a couple of minutes Cook for about 8 minutes until no pink left. Add two cloves of crushed garlic the last minute of browning. About 8 minutes total.
Add 1 – 28 oz can crushed tomatoes, 1 cup water, 4 oz of sliced pepperoni minus 12 slices for topping, two tsp oregano, two tsp salt, one tsp pepper, 1/2 chopped green pepper, 1 cup mozzarella cheese to a smaller crock pot. I used 3 1/2 qt. Mix well. Add 2 cups uncooked pasta. Mix well. Helpful hint: separate the pepperoni as it goes in.
Add the cooked ground beef after draining fat.
Top with 1 cup mozzarella and the 12 slices of pepperoni.
Cook on low for approximately 5 hours until edges browning nicely.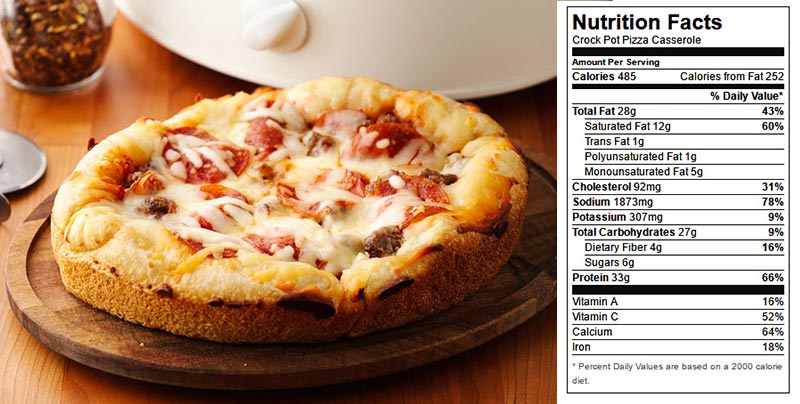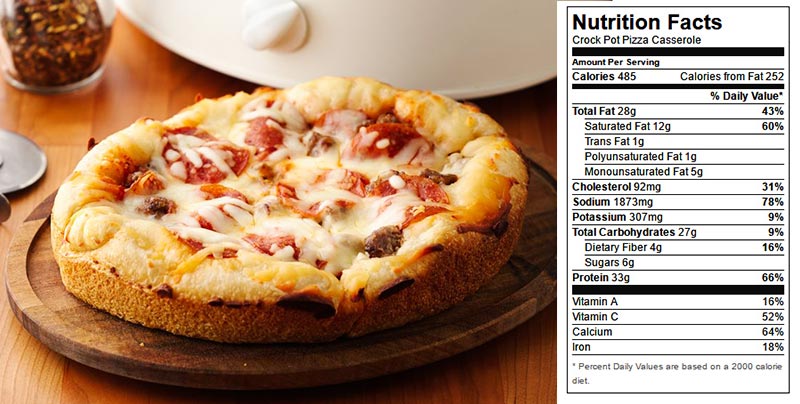 Source 101cookingfortwo.com