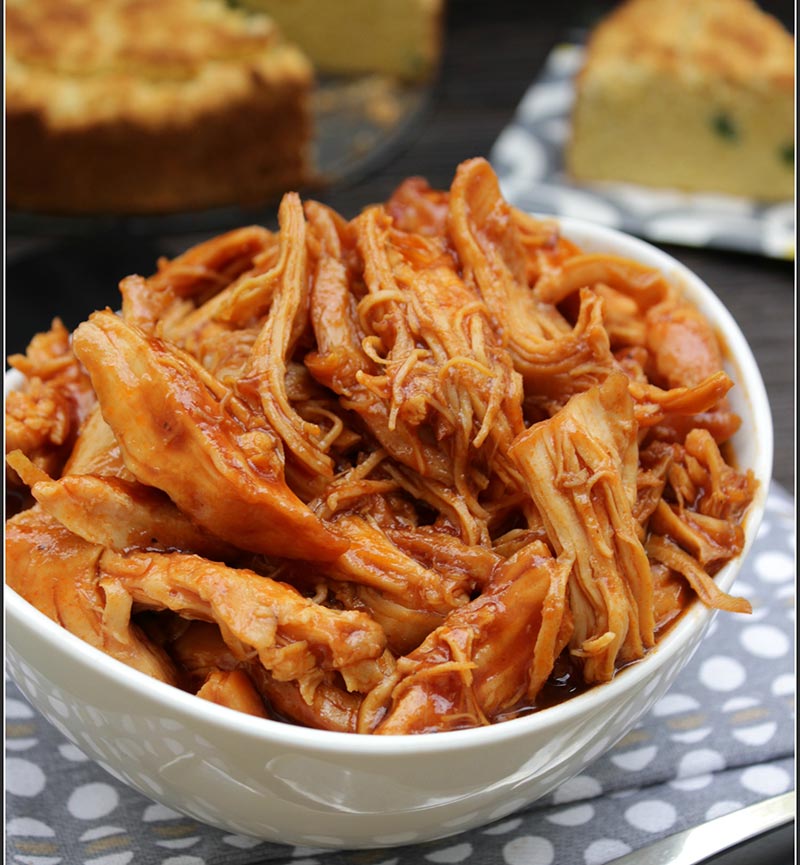 Best Ever Sweet BBQ Chicken Recipe
Sweet BBQ Chicken an easy crock pot recipe, that slowly bakes, leaving your chicken moist and tender. The sauce has some added sweetness from the orange marmalade but not over powering. Leave the work to your crock pot, you just sit back and enjoy.
Ingredients:
6 boneless skinless chicken breasts thawed
1 – 18 ounce bottle of Sweet Baby Ray's BBQ sauce
2 tablespoons vinegar
½ cup of brown sugar
1 teaspoon red pepper flakes
½ teaspoon garlic powder
1 – 12ounce jar of Peach Preserves
Directions:
Place your crock pot on low, add chicken. Then mix all of the rest of the ingredients together and pour sauce mixture over the top of the chicken. The toss the chicken to coat.
Cook on low for 4 to 6 hours, or until the chicken is falling apart and tender.
Serve with bread, over rice, on top of a salad or rolled up in a tortilla, so many things to do with this amazing dish.
Source yummly.com