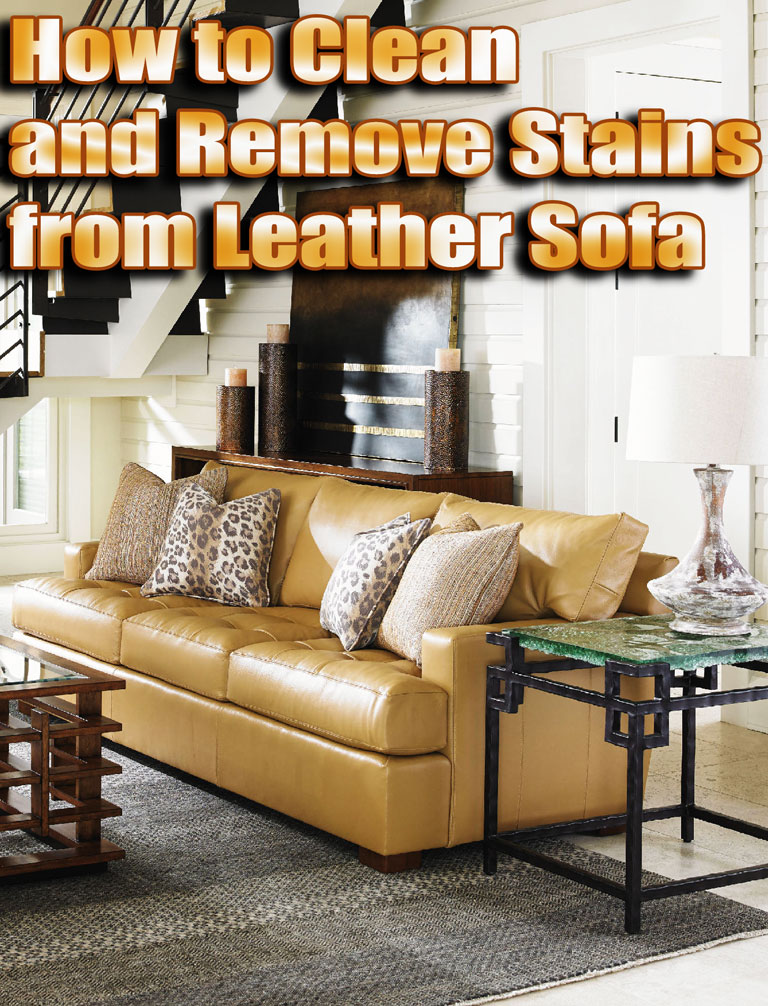 The benefits and rewards of owning leather furniture are numerous. Leather upholstery is natural, durable, and looks good as the focal point of any room. Leather is also one of the few materials to actually look better with age – it develops an attractive sheen with frequent use. Leather furnishings need plenty of tender loving care over the course of their lifetime, though, to ensure they always look their best. This article explains the basics of leather sofa care and how to clean leather upholstery.
Leather Sofa Care
As a material, leather naturally produces oils to coat and protect its surface. Without this oily layer, the leather would age quickly and start to crack when it dries.
In the course of its lifetime, leather furniture will lose its natural oil. It is up to the owner to replicate the effect with leather care products, like specialist preservatives and conditioner.
To keep your leather items in pristine condition, they should be positioned out of direct sunlight and at least 2 feet away from a heat source like the radiator or fireplace. Both heat and sunshine will dry out the leather, causing it to crack and discolor.
How to Clean a Leather Sofa
Vacuum with a soft brush. If you use your leather furniture frequently – especially if your skin comes into a lot of contact with the material – you will need to do this once a week. Vacuuming removes all the skin particles, dust, and other contaminants that have accumulated on the leather. Be sure to go over the seams and cracks of the furniture, as this is where the dirt gets trapped.
Wipe the furniture down. Use a clean, soft cloth dampened with warm water, to wipe the furniture down weekly, as part of your basic leather care routine.
Apply leather conditioner. This is a vital part of any leather sofa cleaning routine. As with all household chemicals remember to check the label before use, test on a discrete part of the item for any discoloration, and then apply liberally in a well-ventilated room, using the appropriate protection for your hands and face.

Leather Sofa Cleaning: What to Do in the Event of Spillages
Blot, don't wipe. This is the most important rule when anything – drink, food, ink – gets spilt onto leather. Wiping will only serve to discolor or permanently stain the leather. Instead, carefully blot off with a damp cloth.
Use a specialized leather cleaner. This is a good idea if the spill is serious. Be sure to follow the directions on the label.
Apply leather preservative. Treat the affected area to complete the process.
There you have it, it's easy to give your leather sofas and chairs some tender loving care and ensure they age with beauty!
Source: cleanipedia.com