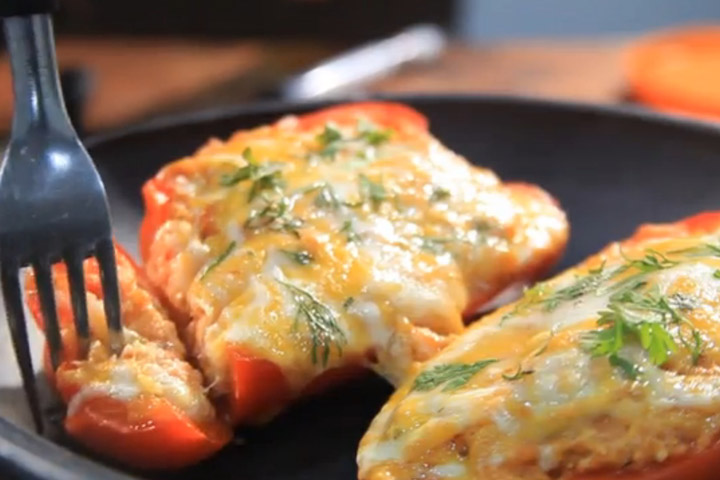 Chicken Stuffed Peppers Recipe
Ingredients:
chicken breasts – 3 cups, cooked and shredded
sour cream – 1/2 cup
cream cheese – 8 ounces
sweet corn – 1 cup
red onion – 1/2 cup
lime – 1, juiced and zested
garlic – 4 cloves, diced
cilantro – 1/4 cup, chopped
salt and pepper – to taste
parmesan – 1/4 cup
bell peppers – 4, halved and seeded
Instructions:
Bake Chicken at 350 for 40 minutes. Let cool and shred. In large bowl, combine chicken, sour cream, cream cheese, lime juice and zest, corn, cilantro, garlic, and onion and stir until well combined. Season well with salt and pepper. Half and seed the bell peppers. Spoon chicken mixture into bell peppers. Top with parmesan, and bake at 350 for 15 minutes, until cheese has melted and peppers are soft.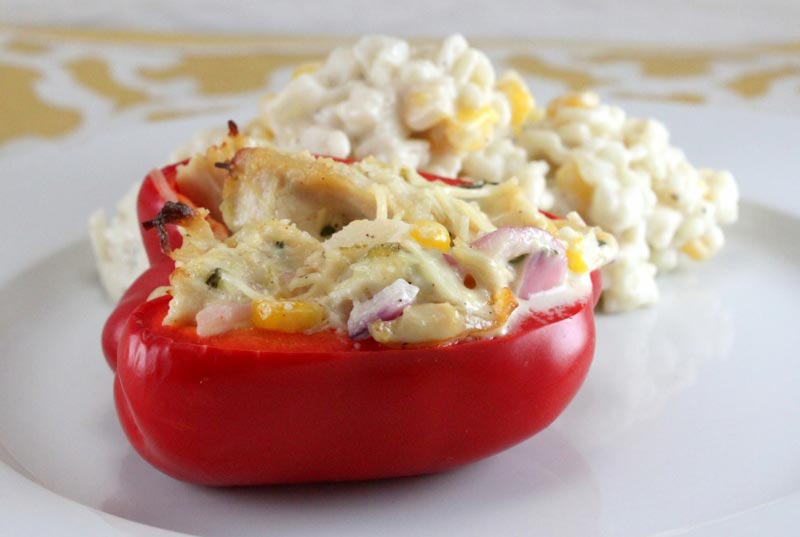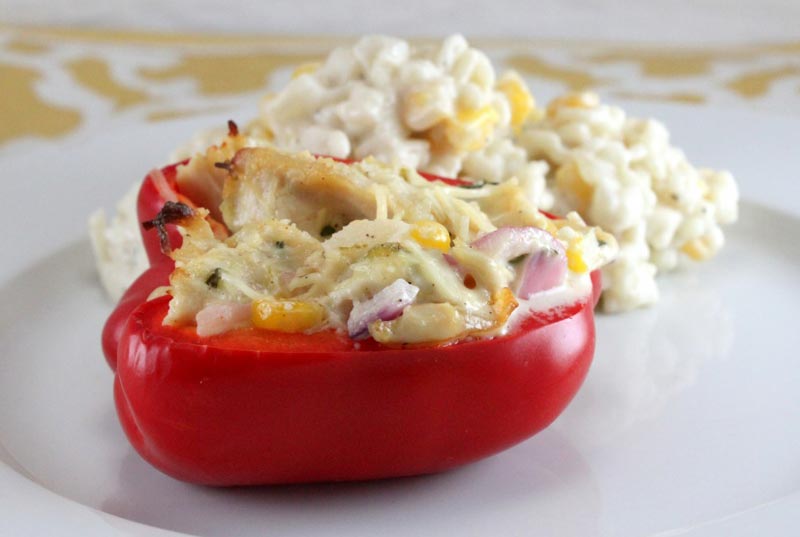 Source whitsamusebouche.com