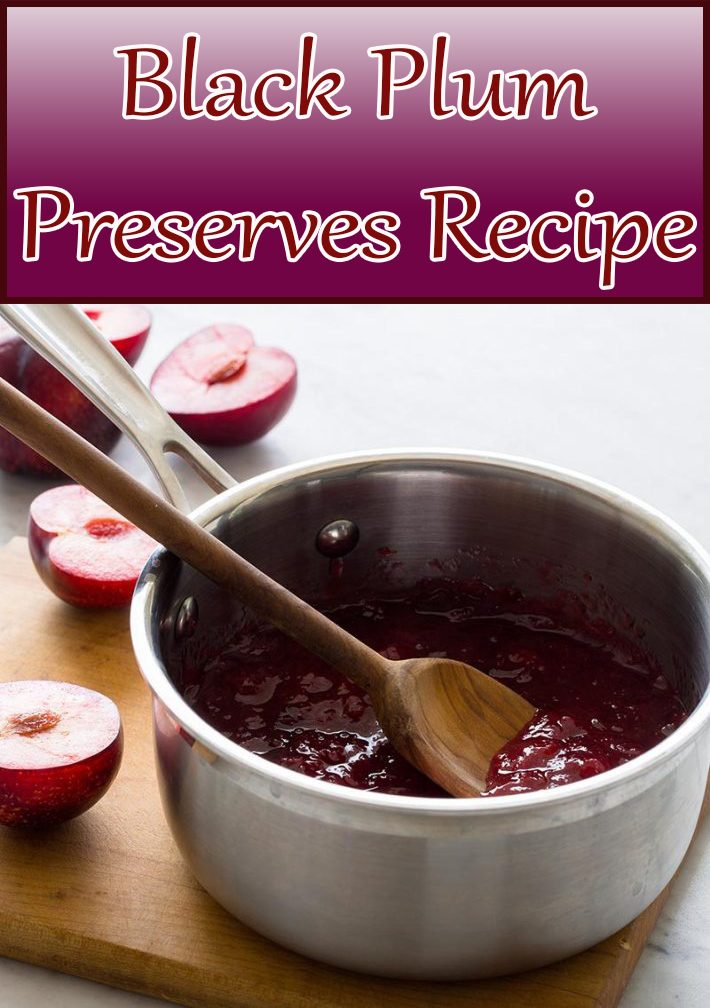 Black Plum Preserves Recipe
Wow, the summer has flown right by, fall is almost upon us and canning just feels right this time of year. Black Plum Preserves Recipe is awesome. You have more fruit than you can eat or give away, so, rather than let it go to waste, you find a way to preserve it for future use.
This recipe is really a cross between plum jam and plum preserves. It still has some of it's preserve-like plum chunks, but it's nice and thick and spreads beautifully. It's awesome paired with breakfast pancakes or crepes.
For plum jam, my favourite thing is to leave the peel on. A lot of people say you should peel them, but that's a waste of time if you ask me. And when it cooks (with the peel), the peels come off in the jam — and it really adds flavour."
Black Plum Preserves is easy to make; all you need is fresh, ripe plums and sugar. It's so yummy.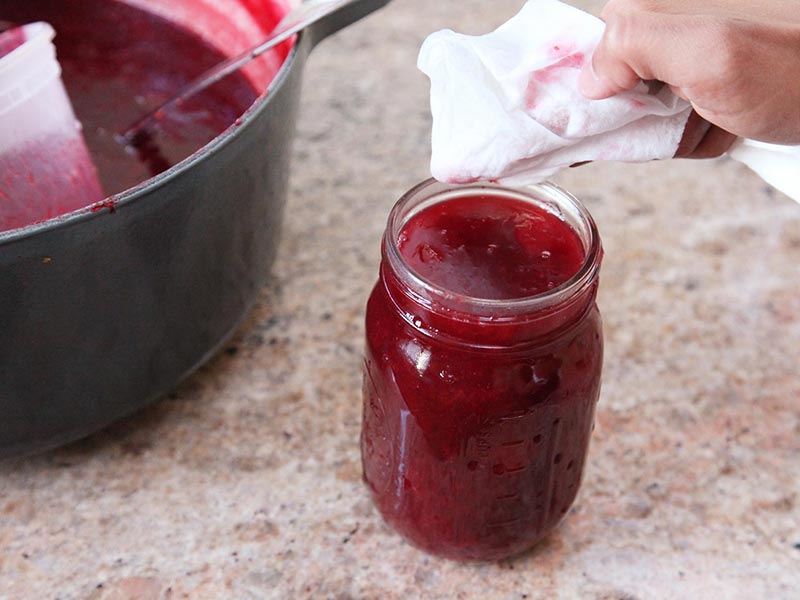 Ingredients:
4 lbs. black plums, pitted and quartered
3/4 cup plus 1 tablespoon superfine sugar (granulated is fine)
Directions:
Place plums into a large pot. Sprinkle sugar over plums and toss together.
Allow mixture to sit for about 1 hour, to allow the juices to release.
Place pot over medium-high heat and bring to a boil.
Lower heat to medium-low and allow mixture to simmer for 1 hour, stirring occasionally.
Remove from heat and allow to cool for 30 to 45 minutes.
Repeat steps 3 through 5 two more times.
Allow mixture to cool before pouring into sterilized jars and canning.
Source spoonforkbacon.com