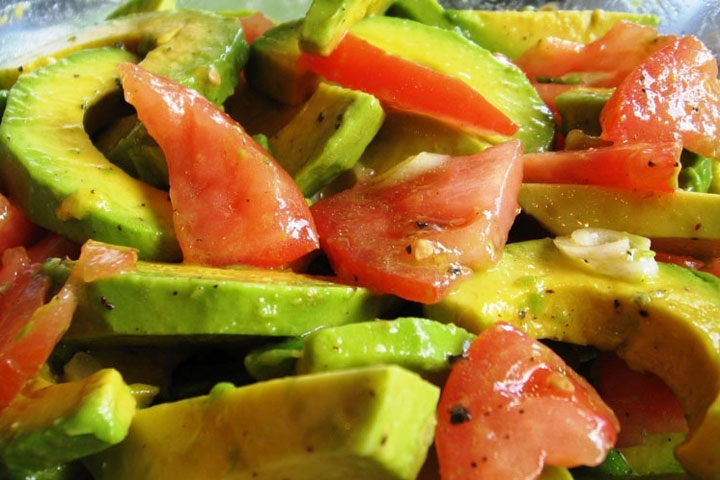 Avocado and Tomato Salad Recipe
Fresh and bright, this Avocado and Tomato Salad is a perfect side dish alongside any Mexican themed meal. It's also a great pot-luck salad!
This quick and easy salad makes the perfect healthy side dish. You can use any type of tomato you like in this dish. This tomato avocado salad is couldn't look any more perfect!
Prep time:   10 mins         Total time:  10 mins        Serves: 6 servings
Ingredients:
2 large tomatoes, cut into a large dice
2 avocados, cut into a large dice
1 small red onion, thinly sliced
2 tablespoons chopped cilantro
juice of 2 limes
extra virgin olive oil
salt
Instructions:
In a large bowl, combine the tomatoes, avocados, red onions and cilantro. Squeeze the lime juice over the top and drizzle with extra virgin olive oil. Gently stir. Taste and add salt as needed.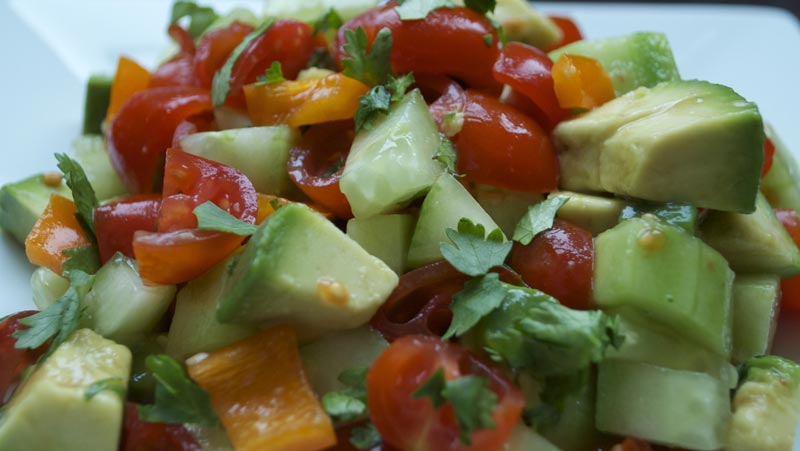 Source yummly.com