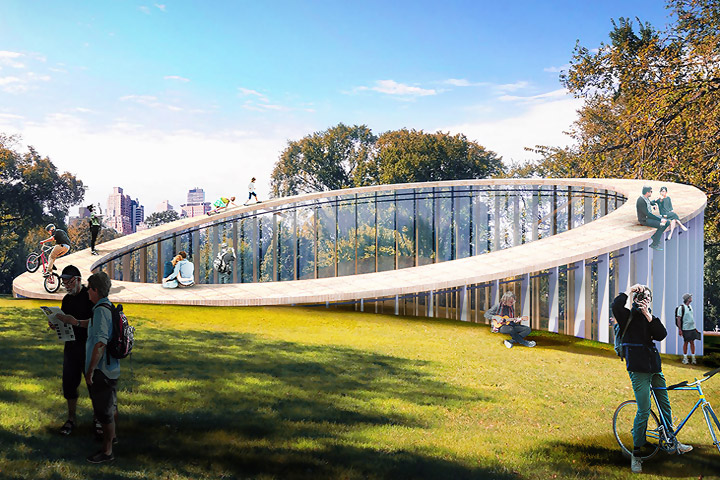 New york based architects Yitan Sun and Jianshi Wu were given the honor of gold in the international design awards for their central park proposal, Cedar Hill Loop. Integrated into a location within Central Park — cedar hill — the sloping area offers ideal conditions to situate a multi-purpose public pavilion.
Cedar Hill Loop attempts to increase the hill's significance within the local context via flexibility. Industry-standard mast lifts and a circular rail enable the 'loop' to change elevation and rotation, thus allowing a diverse agenda that could include: independent theatre performances, small concerts, various exhibitions, conferences, readings, and more. When not needed, Cedar Hill Loop can be lowered to the point of total disappearance, save a small disturbance around the periphery. Cedar hill loop was designed by Yitan Sun and Jianshi Wu, and received gold in the international design awards.
Words from designers: 
Central Park is designed as a neutral land for different people to encounter and various activities to overlap, which is only made possible by its openness and natural scenery. We believe a summer pavilion built in the heart of Central Park should respect what the park already is and try to be an enhancement of its original open, natural condition, rather than an obstacle.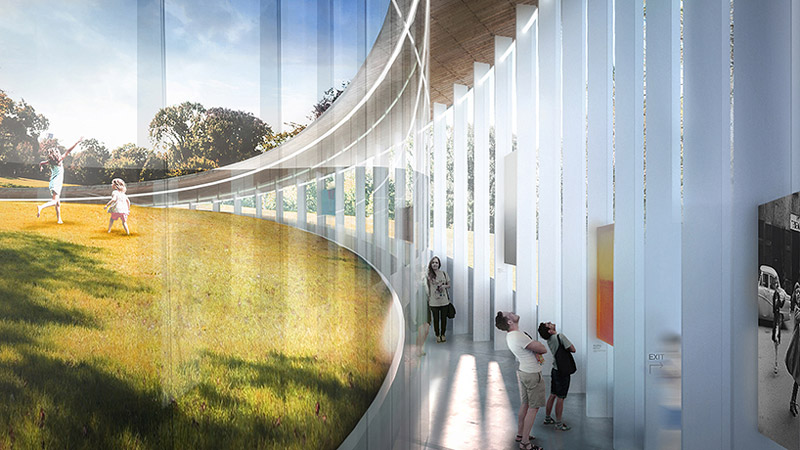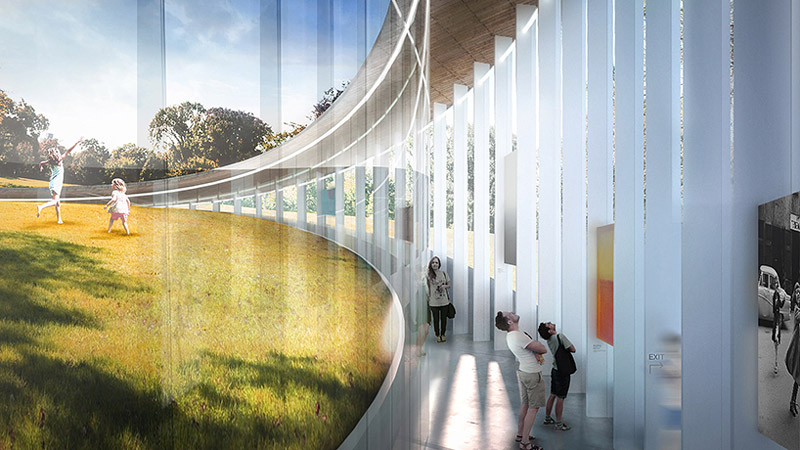 With that in mind, we created the Cedar Hill Loop, an underground steel and timber ring structure that follows the existing terrain of the Cedar Hill (an east-facing slope of mideast Central Park used mostly for reading and sunbathing). The loop, powered by four industry standard mast lifts and a circular rail underneath, is able to elevate and rotate itself to reveal spaces that are suitable for a wide variety of activities in different scales. Having nearly 30 feet of height difference, the sloped terrain of Cedar Hill is a perfect spot for the Loop to integrate itself in.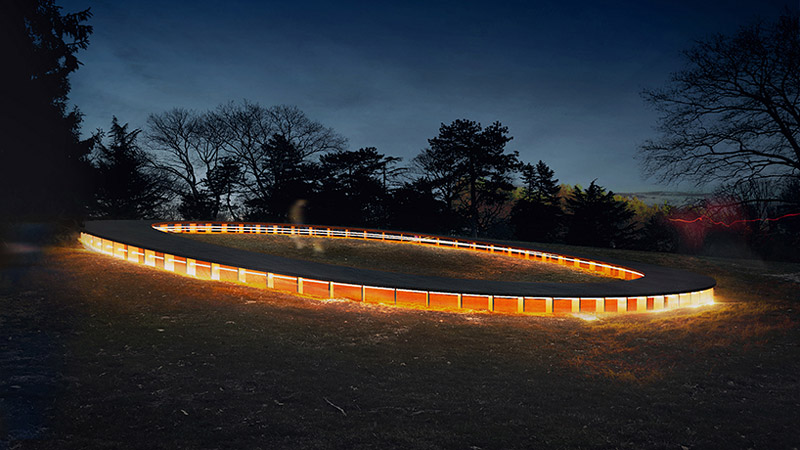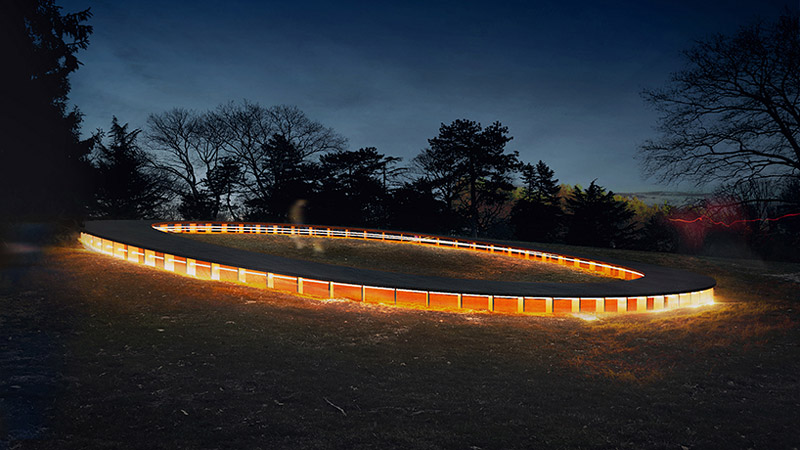 The goal is to make the structure as open and minimal as possible, in a way that it defines no boundaries, enclosure or any fixed ways to use the space, thus encourages the terrain to play a more significant role in the forming of flexible spaces compares to traditional architecture.




When not designated to any specific events, the loop can be either entirely hidden with only subtle indication of the periphery, or it can be slightly raised and become a large circular bench for people to gather together with indirect light leaking from inside that lights up the lawn during night time. The hill also helps with natural flood prevention in this case.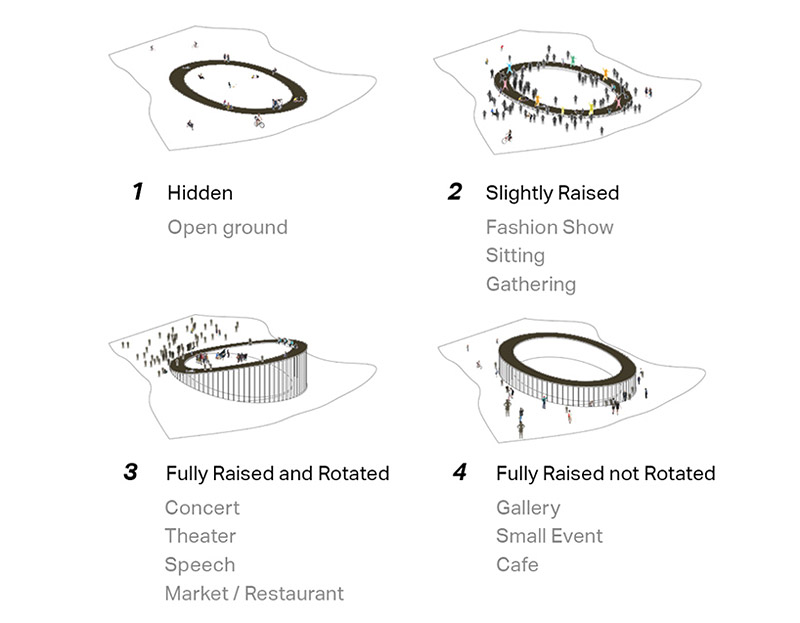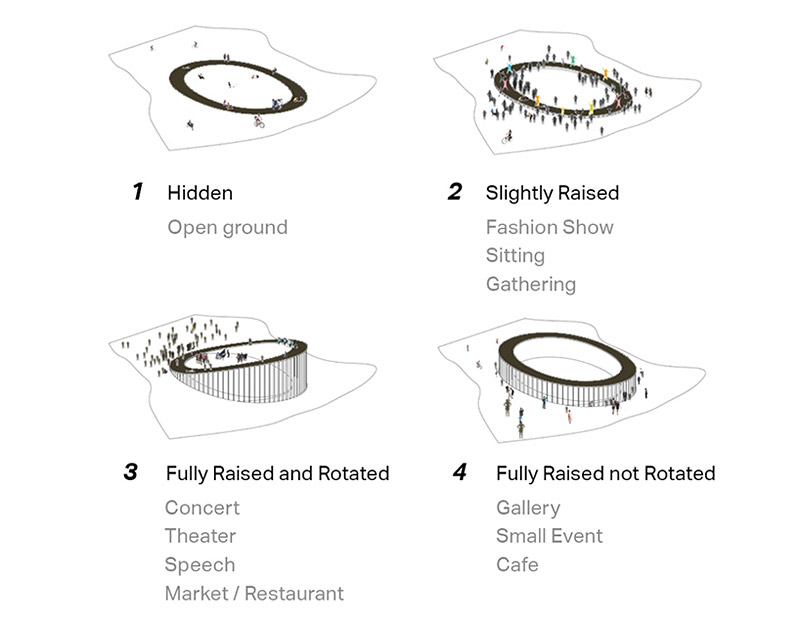 Like Central Park, The Cedar Hill Loop is designed to be used openly and unexpectedly. It provides new spaces and possibilities that the park currently lacks, at the same time keeps and enriches familiar experiences we love about Central Park.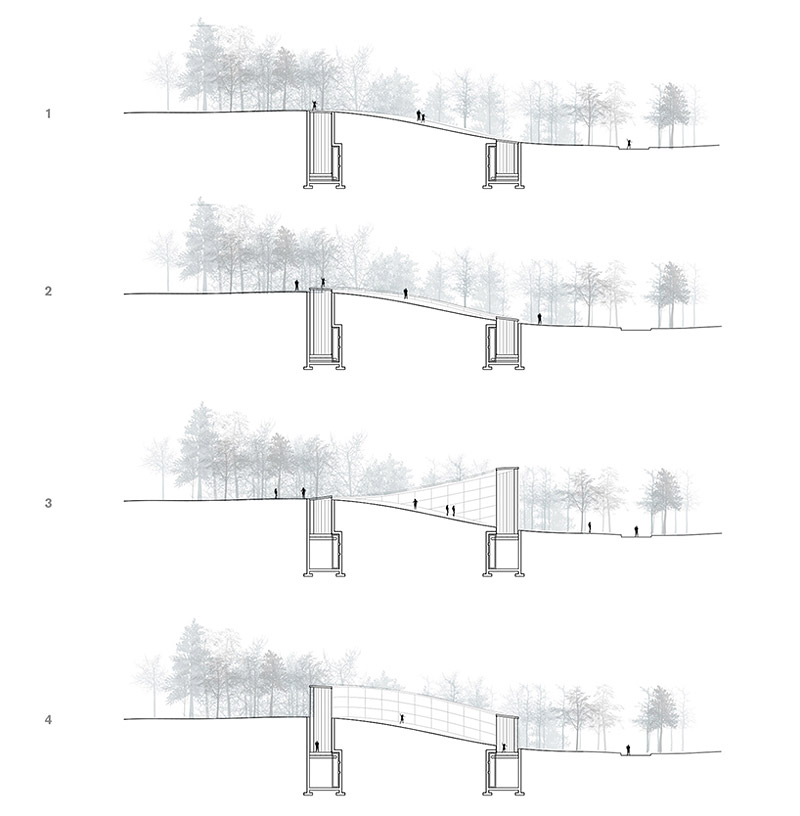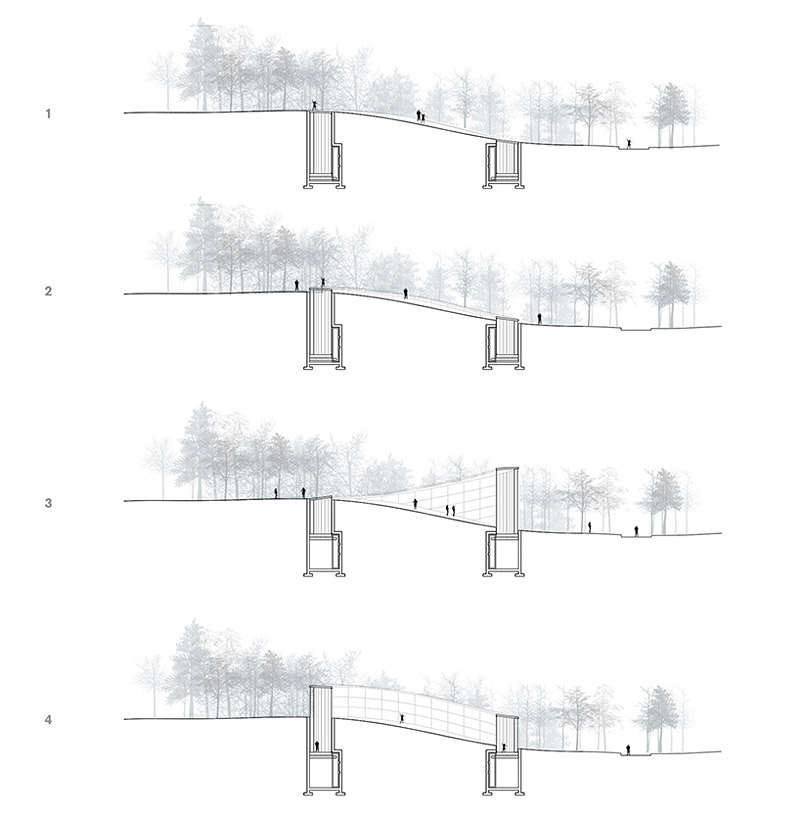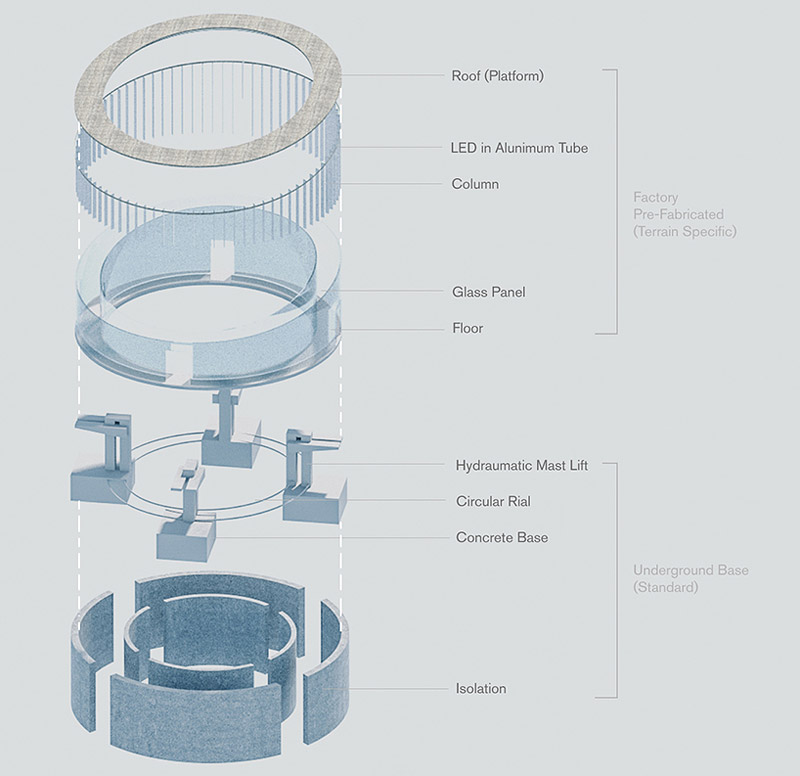 Sources: designboom.com, arquideas.net
Images and plans by: Yitan Sun and Jianshi Wu