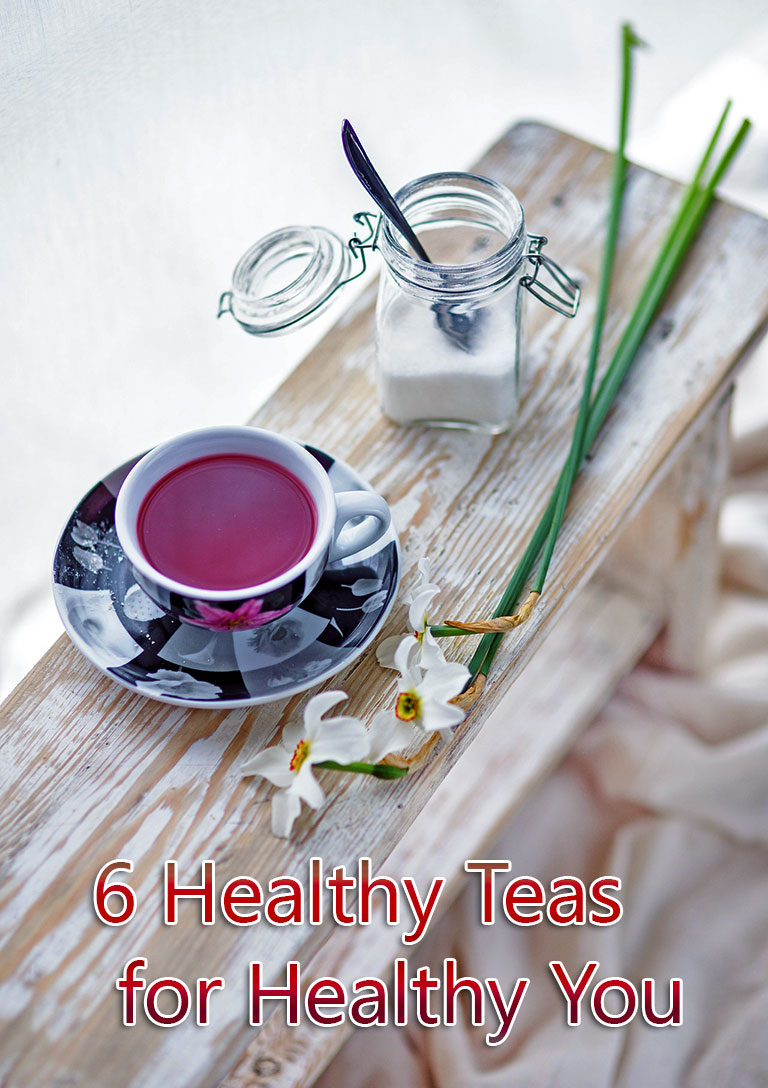 Tea is known to have plenty of healthy benefits. It can also help you lose that extra unwanted weight. Stress can lead to inflammation, which ultimately causes weight gain or hinders weight loss. Inflammation is associated to obesity, diabetes, heart disease, and even cancer. Tea can help relieve stress, which is one of the major reasons why people find it hard to lose weight.
Each of the tea in this list has its own special function and benefit. It can help relieve stress, prevent diabetes, help with your circulation and your weight loss, and ultimately make you healthier.
So here we present you the 6 teas for weight loss, I hope you enjoy them: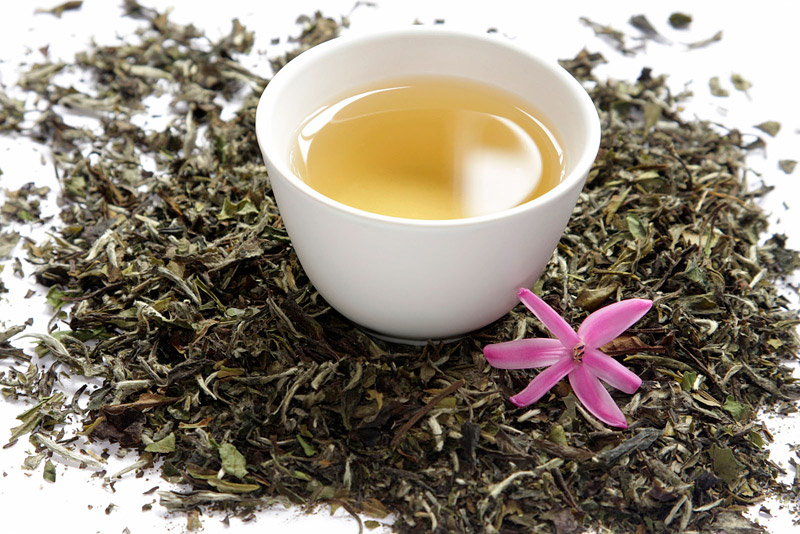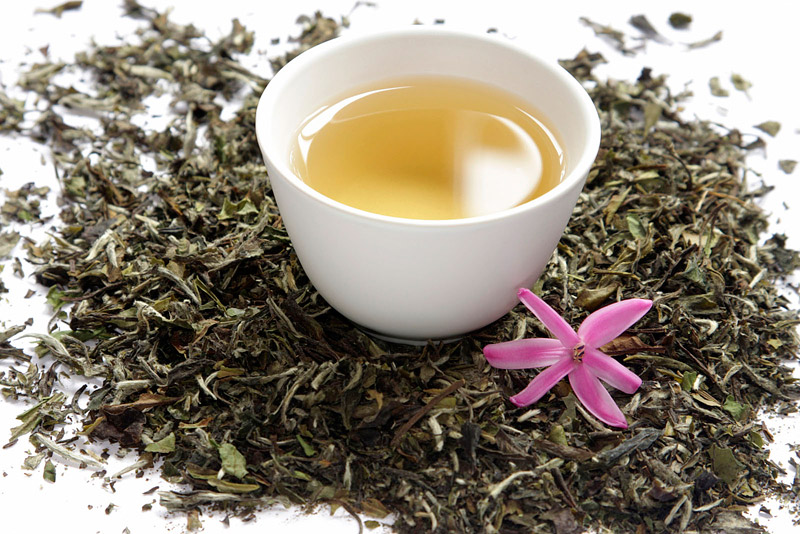 White tea is naturally dried under sunlight. Which means it is abundant in antioxidants. It has three times more polyphenols than green tea. If you are into weight loss, this is one of your best options. It can improve the breakdown of fat and it hinders fat cells from forming up in your body. It can do both these things all at the same time. Since it is filled with antioxidants, it helps the liver transform fat into energy quickly and efficiently. If you're looking for something that can make you thinner simply by drinking it; this is it.
Green tea is filled with EGCG, which is a catechin that stops diabetes and obesity factors from getting triggered. It also makes you feel fuller at a longer period of time. Plus, it can boost the levels of CCK in your body. CCK, or Cholecystokinin, are peptides that are distributed throughout your gastrointestinal tract and central nervous system. It can stimulate the gallbladder, pancreatic and gastric acid secretion, and suppression of energy intake. To put it simply, it manages the breakdown of energy in your body. With higher levels of CCK, you can lose weight more effectively.
This can significantly reduce the fat-storage hormones of your body. If you are stressed out, you are higher risk for inflammation, which will make you gain weight. The adrenaline caused by stress also releases fatty acids to your blood stream. Simply drink black tea to fight stress. It can help your body calm down faster and it brings down the cortisol levels of your body to normal.
4. Barberry.
The berberine in barberry can stop weight gain. It also stops the development of insulin resistance in the body. You can also choose to consume the plant to increase energy expenditure. It also hinders the body from absorbing more fats through surface receptors.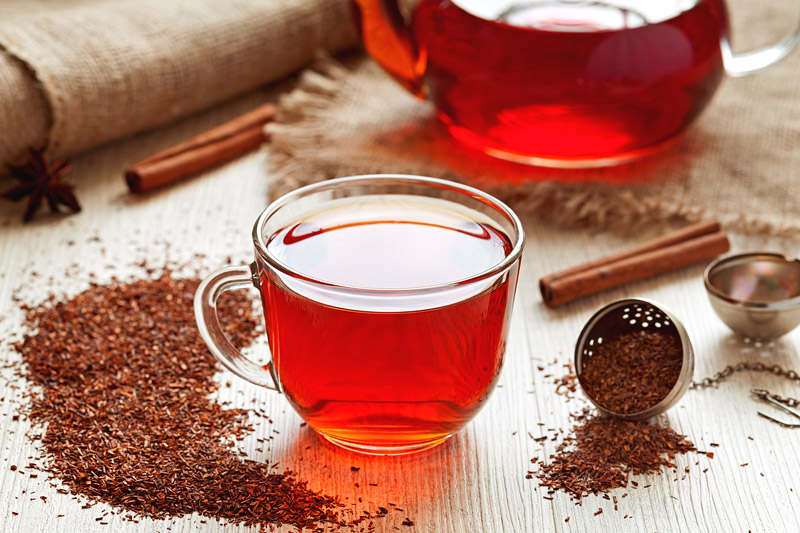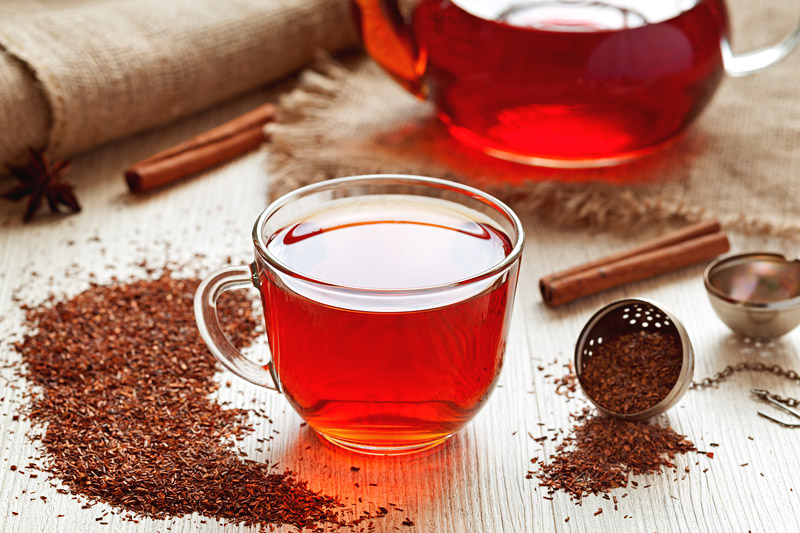 Rooibos tea is filled with polyphenols and flavonoids, which can stop the formation of new fat cells by 22 percent. Its most powerful flavonoid is called aspalathin which reduces stress hormones. It also triggers hunger and fat storage. This means it can manage the digestion and vibration of your entire body. This tea is made out of the "red bush" plant leaves. This plant can be found in Cape Town, South Africa. It has the flavonoid called aspalathin, which reduces stress hormones. Aspalathin can protect you from hypertension, insulin resistance, type 2 diabetes, cardiovascular diseases, and metabolic syndrome.
6. Pu-erh.
This fermented green tea can decrease triglyceride concentration in the body. It can help you get rid of those stubborn belly fats.
Here are some other honourable mentions:
Valerian Tea
Passionflower Tea
Chamomile and Lavander Tea
Hops Tea
Kava Kava
Oolong Tea
Min Tea
Here are some important pointers to take note of if you are planning to drink tea to lose weight:
If you want flavoured green tea, avoid the ones with added sugar or other artificial sweeteners.
The brand of tea is important because each has their own ingredients that may not be good for you. Some commercialized green teas have unnecessary ingredients.
Iced teas are good, but hot tea can give you the maximum weight loss benefits you are looking for.
Green tea won't go bad, unlike foods you put in the refrigerator. But green tea is always best served when fresh.
If you are a busy person or if you are not a big fan of tea, you can simply add a few extract of the tea to your water.
Source: lifeadvancer.com