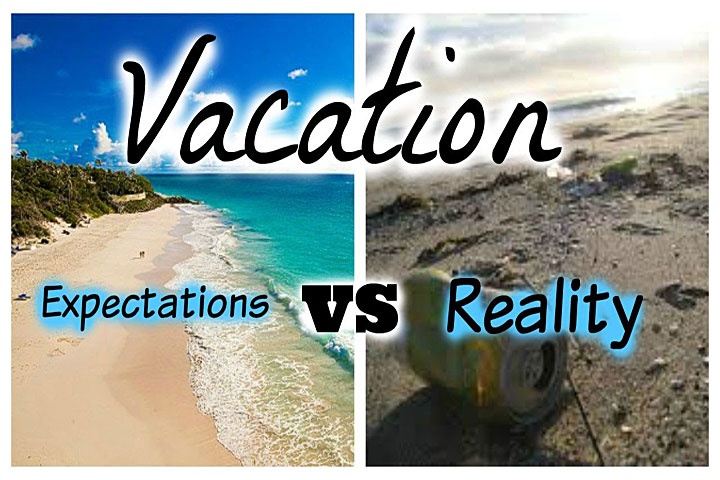 Travel Expectations vs Reality
Sometimes the travel brochure doesn't tell the whole story. In fact, tourists visiting famous landmarks are often left asking what happened to the place we saw in the brochure?
It was better when we could only read about those exotic places and imagine them; now, ruined by Instagram, your expectations will never match up to reality.
Here's a series of images that compare travelers' ideas of a location to the reality – and they're not what you would expect.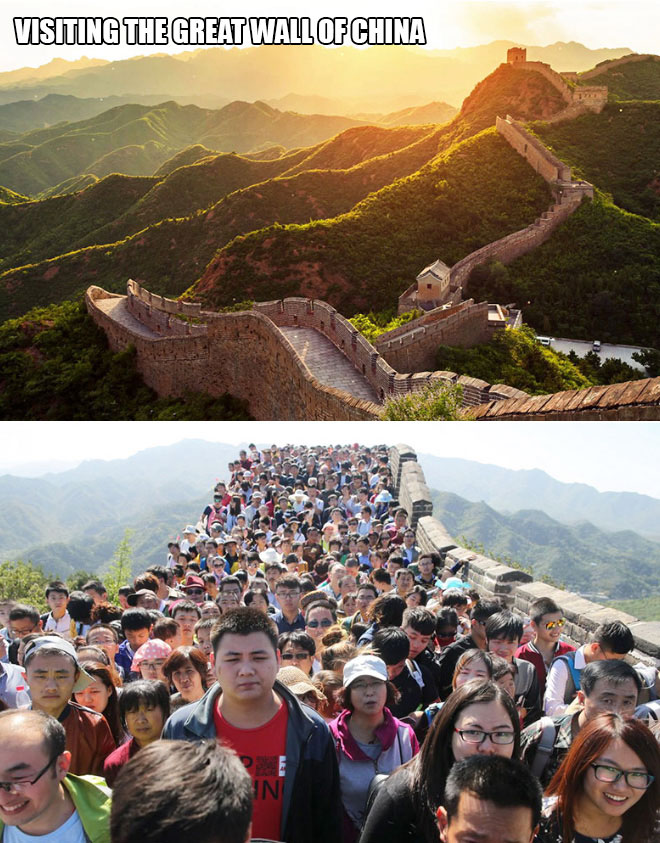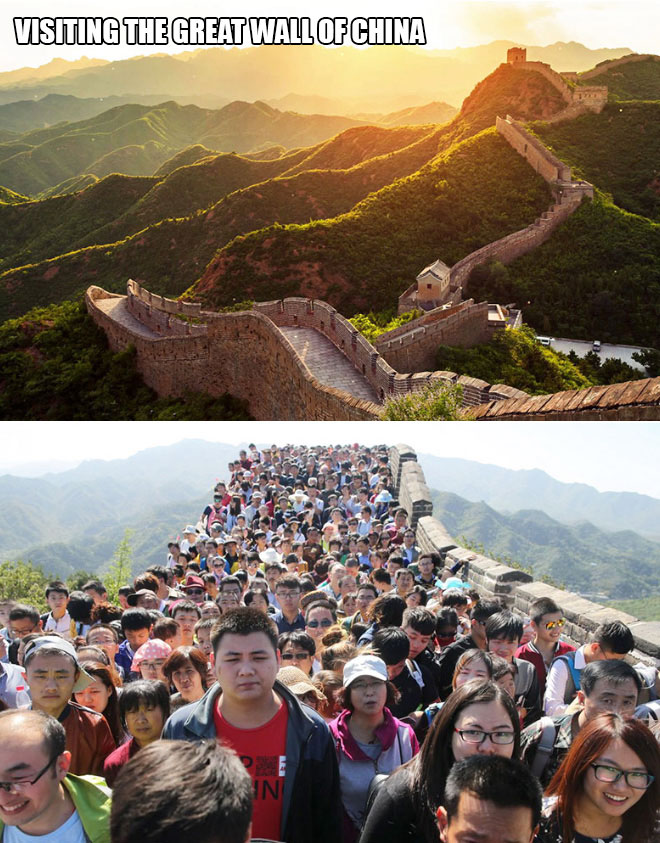 Crowded?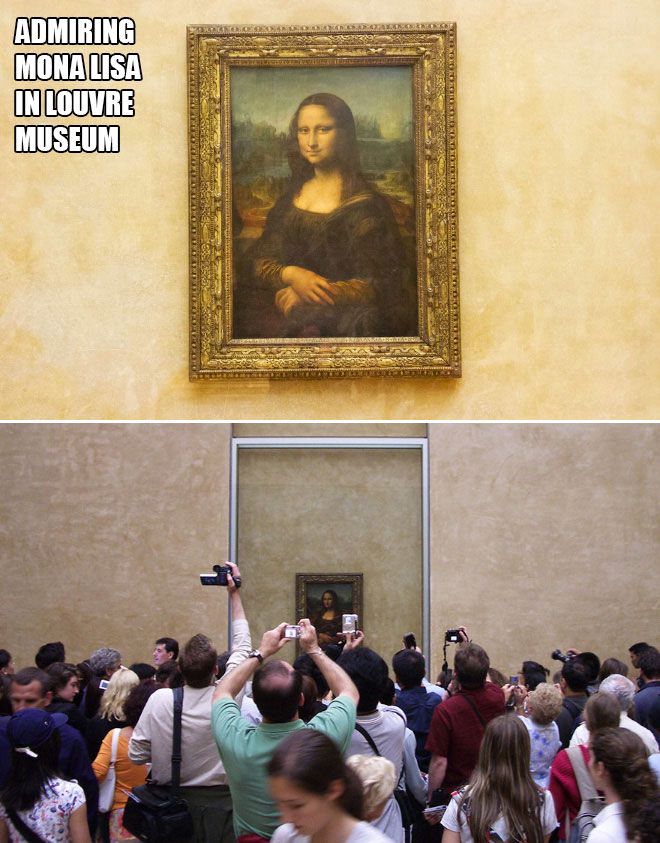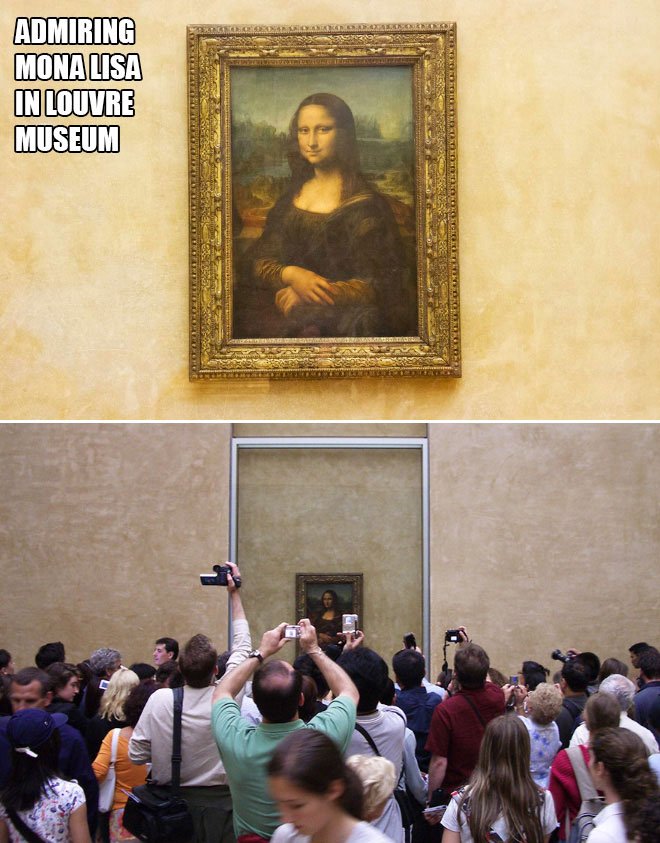 Lisa, Lisa….where are you!?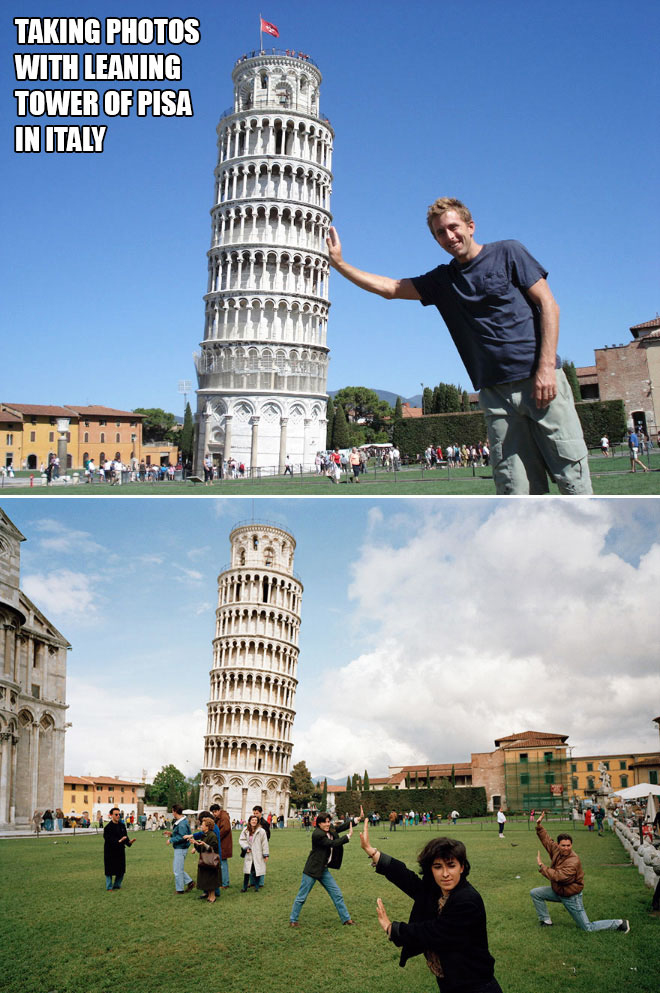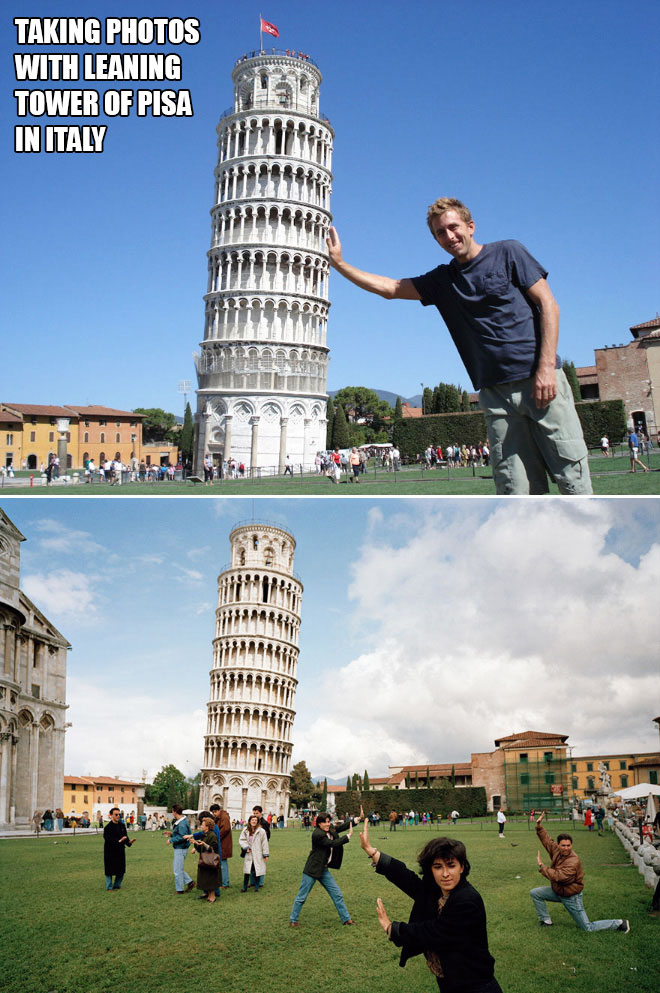 Put your hands down mister, please!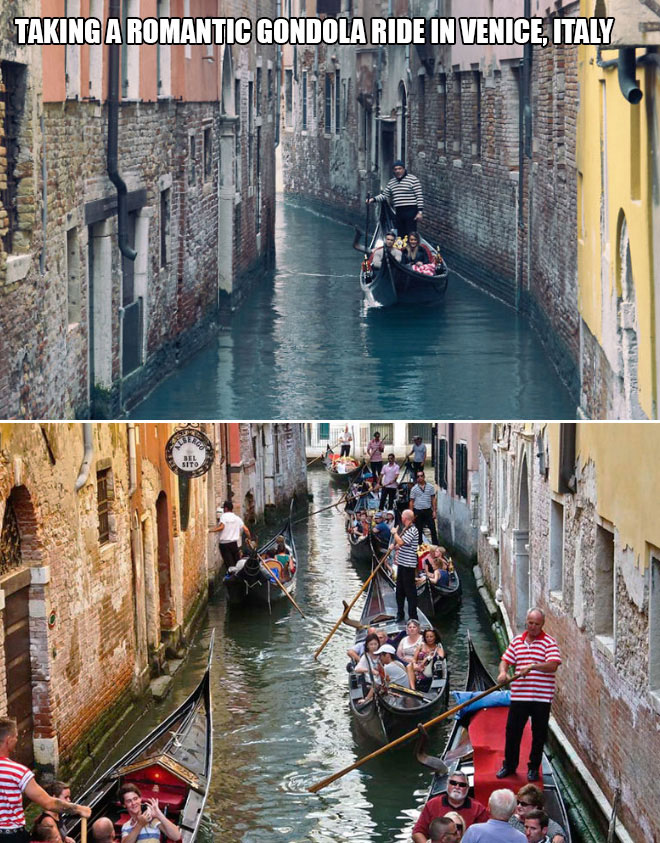 I told you to turn left!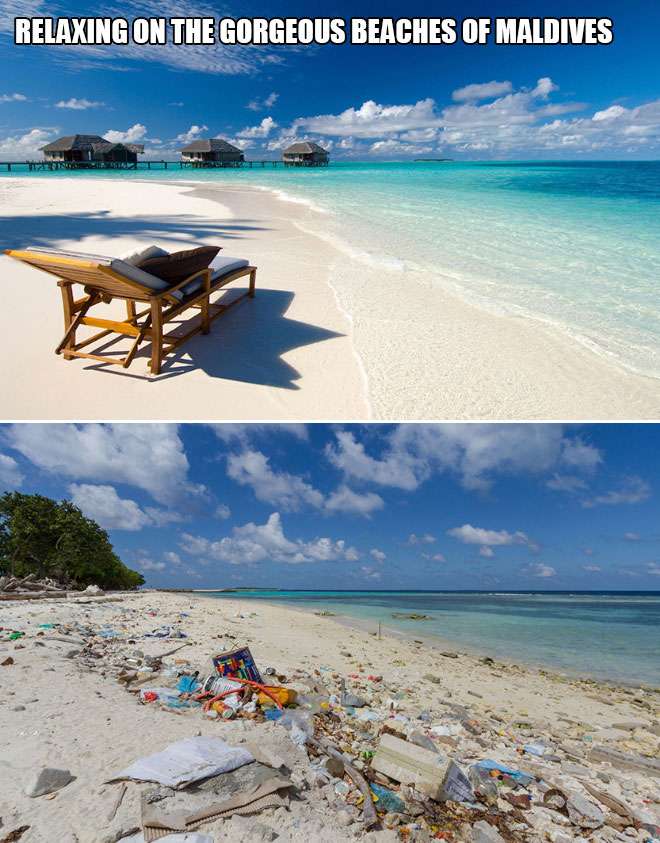 After party tsunami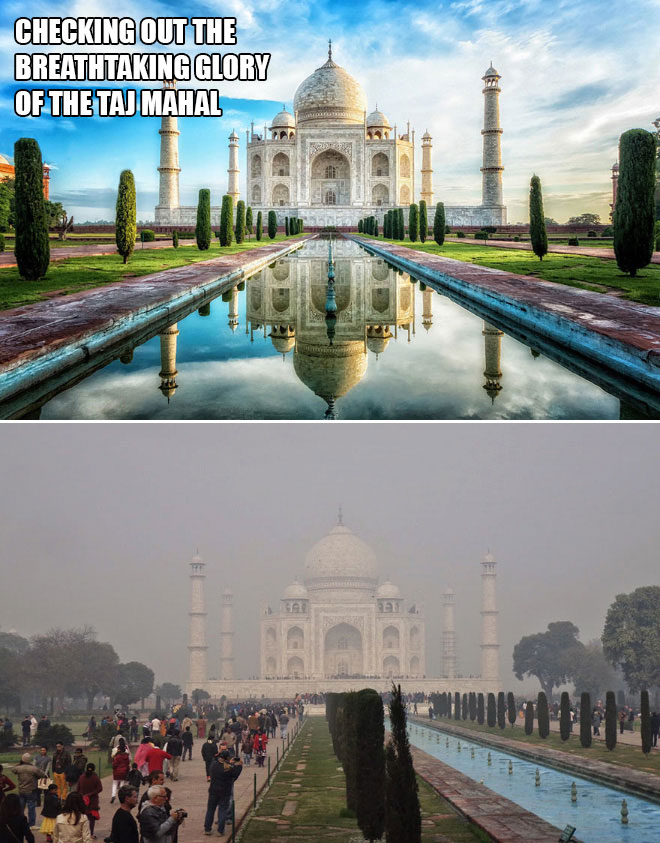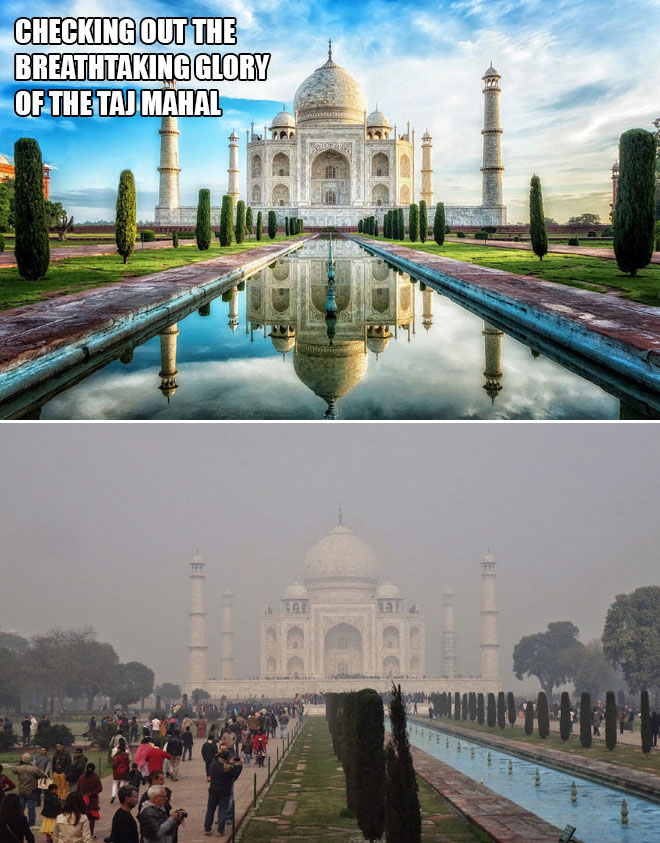 Foggy day, cough, cough….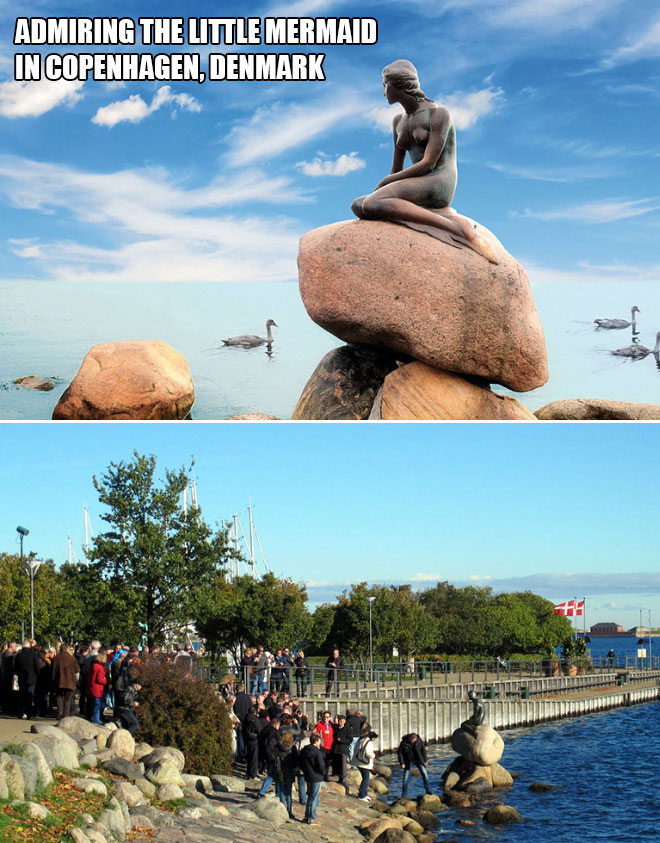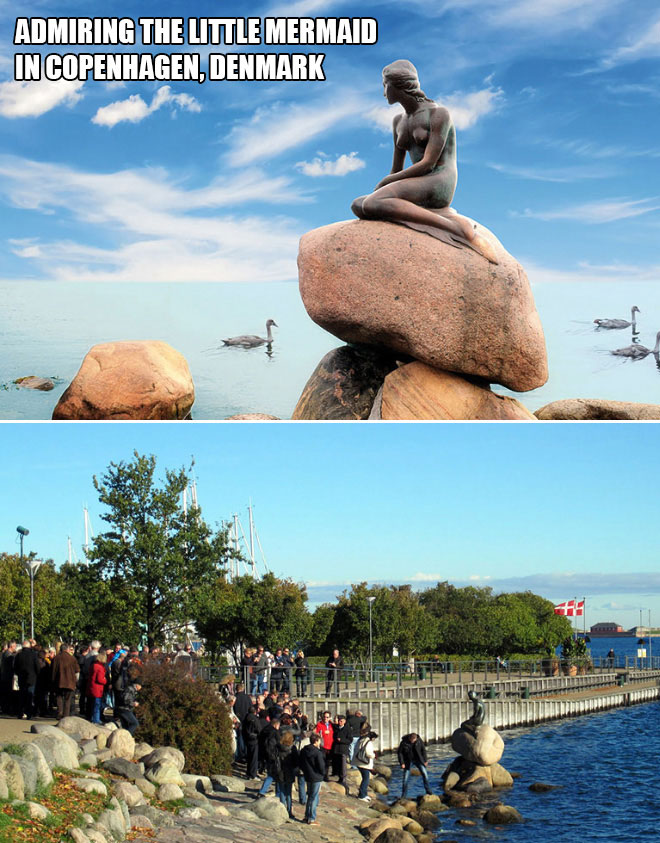 Ughh, my leather shoes are soaked!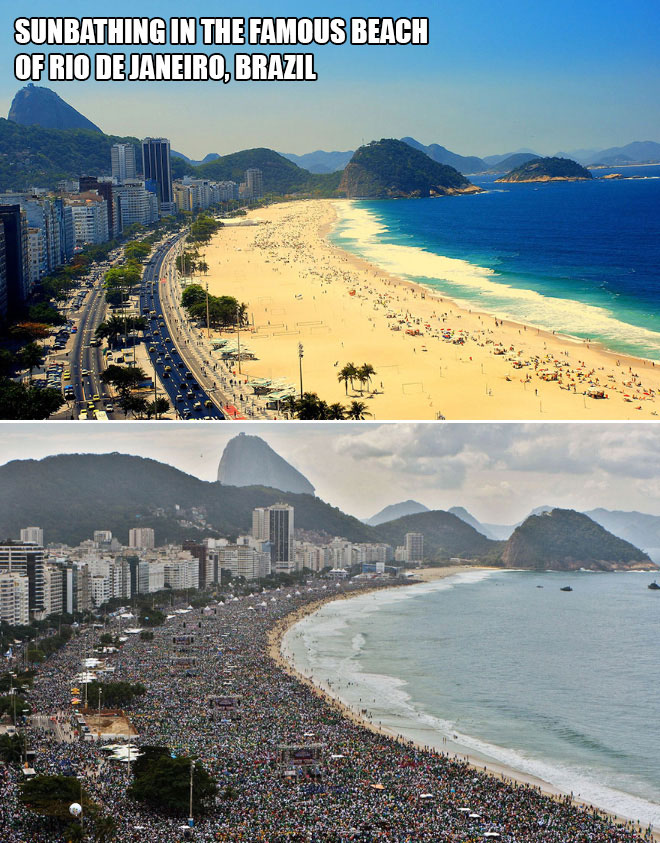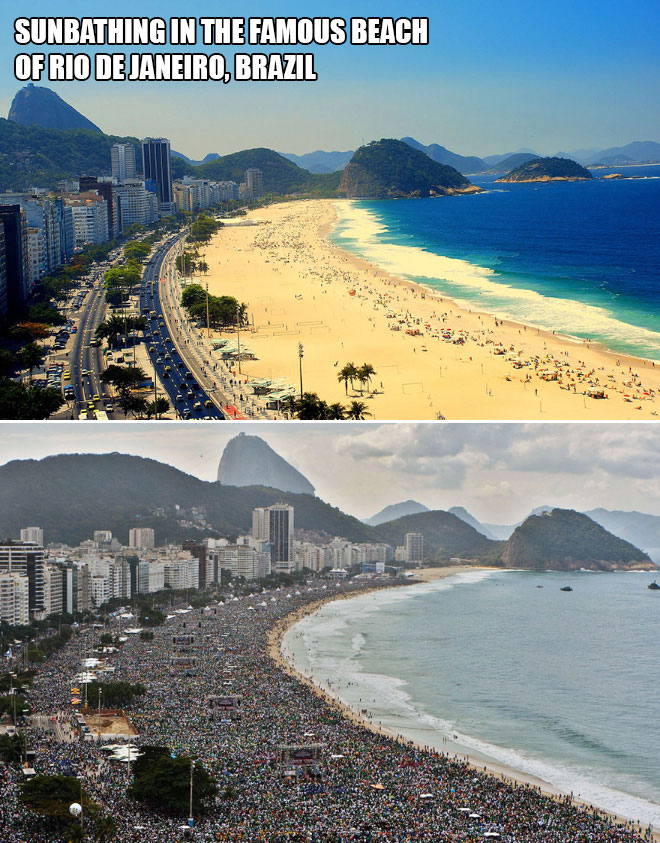 Think I see my buddy over there…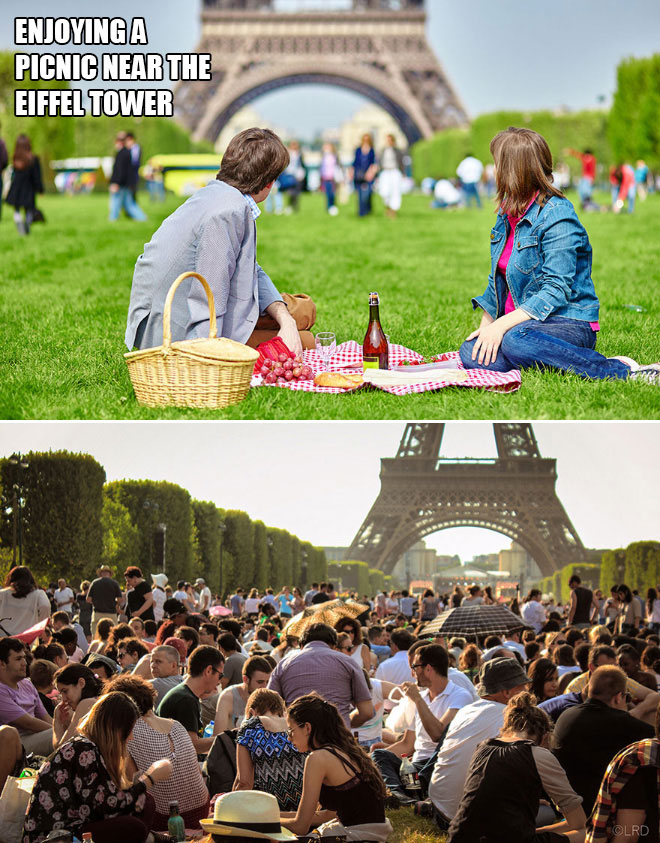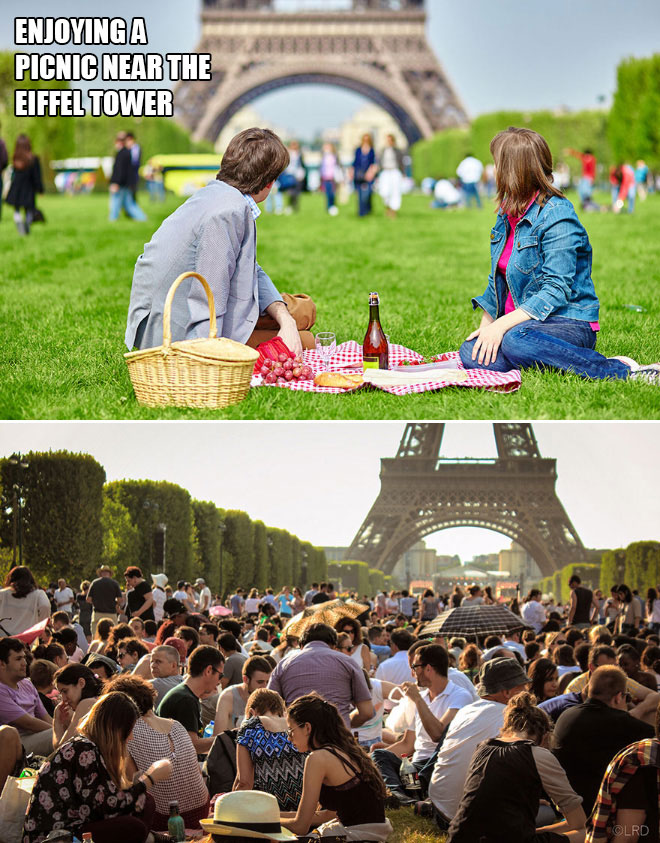 Where's my grapes gone?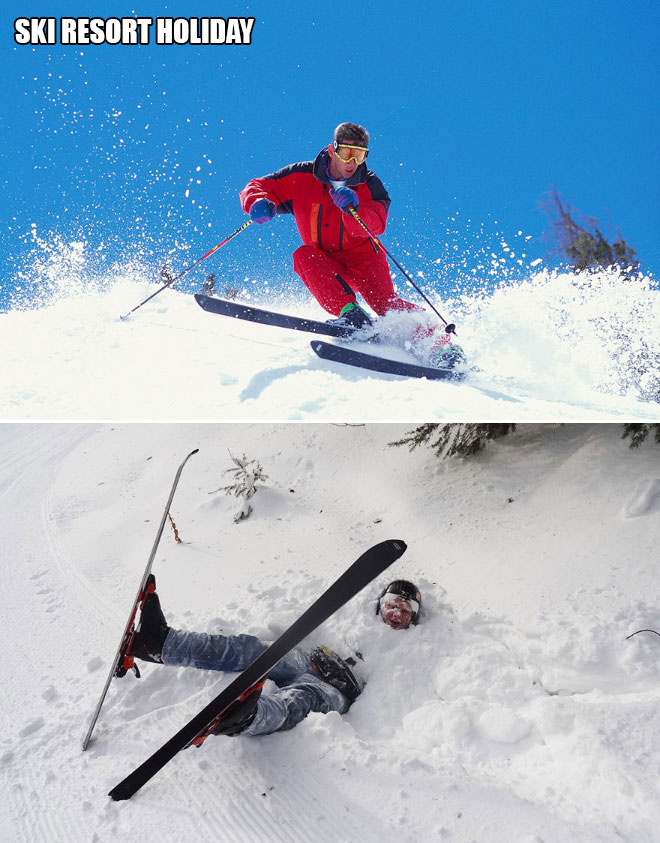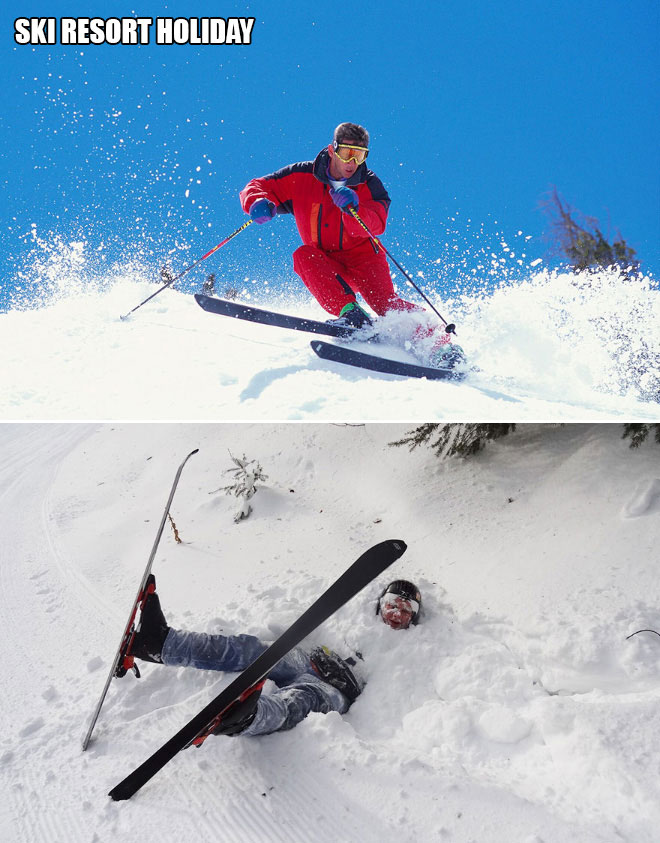 I thought it was an avalanche!
Source: viralscape.com