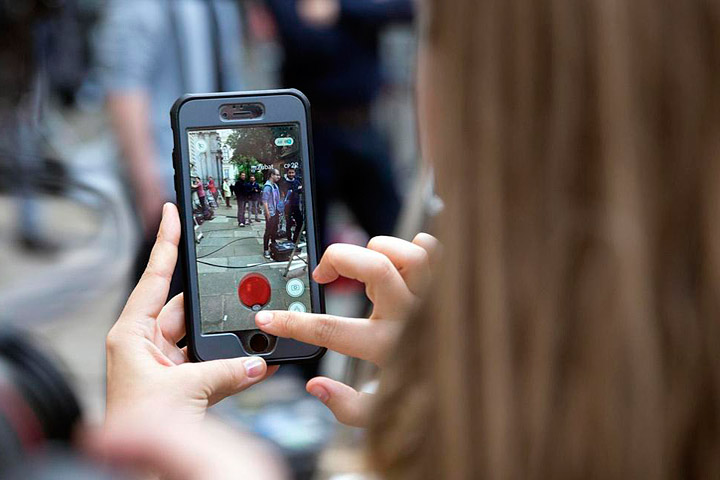 The Pokemon Go phenomenon has taken the country by storm and, on the bright side, it's getting users to exercise, explore and venture outside. However, the app has also inspired some bizarre and downright scary incidents as well. Here are the eight weirdest events that have involved the Nintendo game reboot so far.
1. A Teen Discovered a Dead Body
On Friday, July 8, Shayla Wiggins was exploring a river in rural Wyoming while trying to catch a water Pokémon and stumbled upon a dead body.
"I probably would have never went down there if it weren't for this game," the 19-year-old told CNN. "But in a way, I'm thankful. I feel like I helped find his body. He could have been there for days."
2. Armed Robbers Used the App to Lure Players to Secluded Areas
Police in O'Fallon, Missouri, have reported that armed robbers were using the app to attract victims to isolated spots. Four teens robbed nearly a dozen Pokémon Go players using a handgun.
"The way we believe it was used is you can add a beacon to a Pokéstop to lure more players. Apparently they were using the app to locate ppl standing around in the middle of a parking lot or whatever other location they were in," O'Fallon police wrote on Facebook.
3. Pokémon Are Appearing at the Holocaust Museum and Auschwitz
Officials from the United States Holocaust Memorial Museum in Washington, D.C., and the Auschwitz-Birkenau State Museum in Poland are calling for Pokémon Go's maker, Niantic, to remove the historic sites from the locations where players can hunt for characters.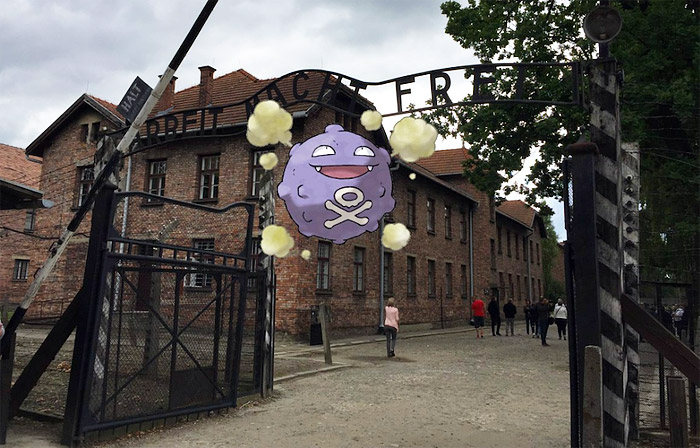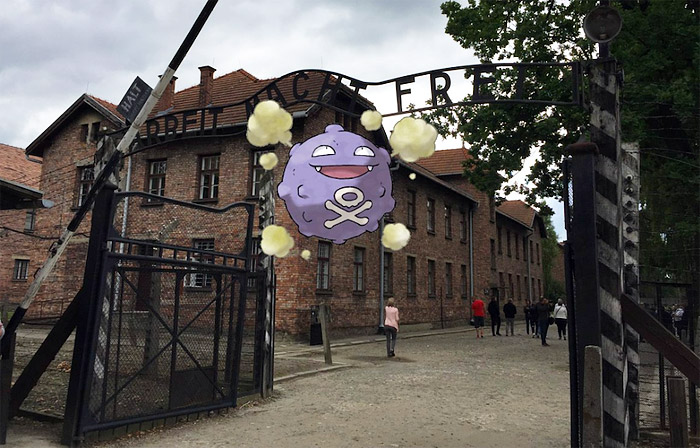 There are at least three Pokéstop in various parts of the Holocaust museum. "Playing the game is not appropriate in the museum, which is a memorial to the victims of Nazism," Andrew Hollinger, the museum's communications director, told the Washington Post. "We are trying to find out if we can get the museum excluded from the game."
"@NianticLabs Do not allow playing 'Pokémon Go' on the site of our Memorial and similar places. it's disrespectful to the memory of victims!" the official Auschwitz Memorial account tweeted on Tuesday, July 12.
4. A Sex Offender Residence Is a Game Location
In Phoenix, one of the beacons in the game is at the New Windsor Hotel, which is an old hotel turned halfway house for dozens of registered sex offenders. According to KSAZ, it most likely showed up on the app because it's on a list of historic places, but a search in the sex offender registry shows that it's currently home to 43 registered sex offenders.
5. A Man's Private Home Has Turned Into a Pokémon Gym
Boon Sheridan of Massachusetts discovered that his home, a deconsecrated church, had turned into a gym after dozens of people were found strolling around in his yard, guided by their phones. "Living in an old church means many things. Today it means my house is a Pokémon Go gym. This should be fascinating," he wrote on Twitter.
6. A U.S. Soldier Fighting ISIS Catches Pokémon on the Front Line
Former U.S. Marine Louis Park, who is currently fighting alongside Peshmerga soldiers in Iraq, posted a screenshot of a Squirtle on the front line, sitting on top of his machine gun. "Just caught my first pokemon on the Mosul front line by Teleskuf," he wrote in the viral post, according to The Verge.
7. Man Finds Pokémon on Wife's Hospital Bed While She's Giving Birth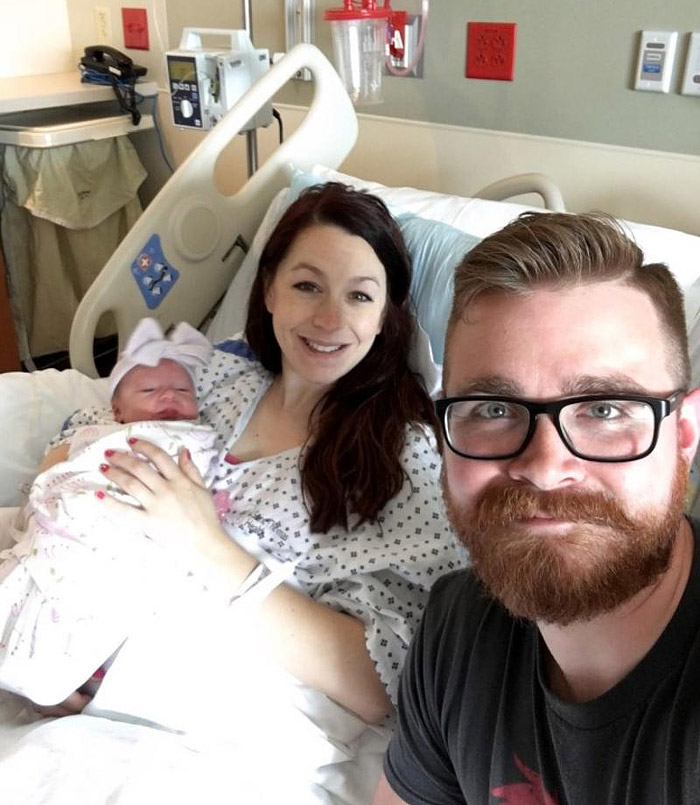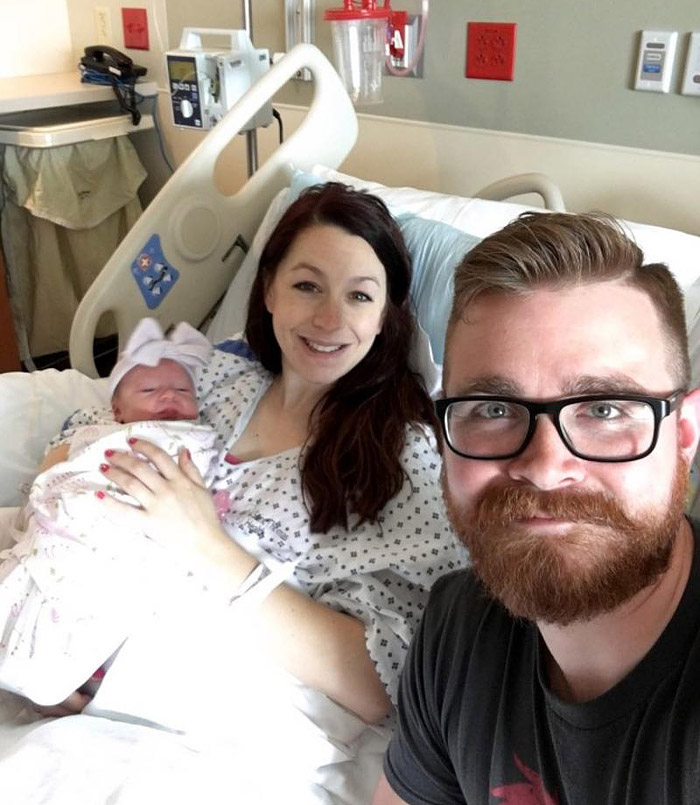 Jonathan Theriot from Texas posted a photo to Imgur showing that he was attempting to capture a character as his wife was in labor. "As soon as it popped up, I was like, Oh my gosh, there's a Pidgey sitting on your bed," he told Buzzfeed. "She wasn't mad at all. She just kind of laughed at it. It was primarily an eye roll once she realized what I was doing."
8. An Anti-Gay Baptist Church Is Fighting LGBT Users in the Game
There's been an ongoing battle between the Westboro Baptist Church, which is known for its virulently anti-gay stances and hate speech, and the LGBT community. When one user realized the Kansas church was a gym in the app, he claimed it using a Pokémon named Clefairy and nicknamed it "LoveIsLove." The Westboro Baptist Church made their own account in an attempt to take back the church in Pokémon Go. "We recruited Jigglypuff to deal with the sodomite loveislove Clefairy for us," the church tweeted on Sunday, July 10.
Source: usmagazine.com