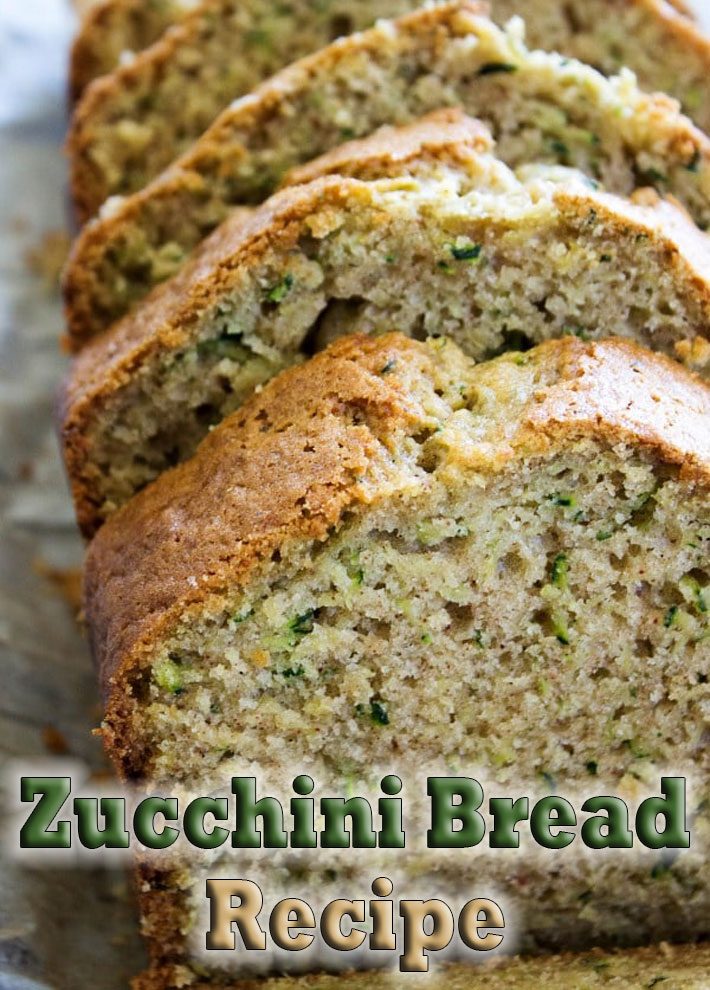 Zucchini Bread
Summertime favorite "bread" packed with zucchini!
Ingredients:
3 large eggs
1 cup white sugar, 1 cup brown sugar
1 cup vegetable oil
2 cups peeled & grated raw zucchini
3 tsps. vanilla
3 cups flour
4 tblspns flax seed meal (I throw this in most breads, but it's optional)
1 tspn. baking soda
1/4 tspn. baking powder
3 tspns. cinnamon powder
1 cup coarsely chopped nuts (walnuts or pecans work well)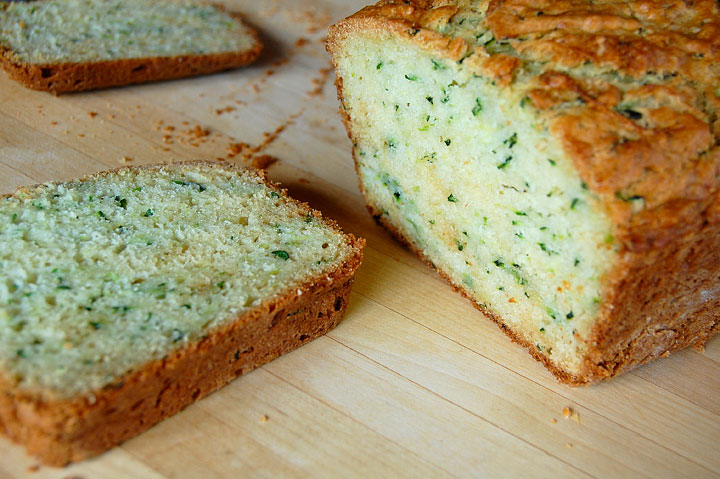 Instructions:
Preheat oven to 350F or 177C. Grease two 4″x8″ or bread loaf pans.
Beat the eggs till fluffy and light.  Gradually add the sugar.  Then slowly beat in the vegetable oil and vanilla.  Add zucchini and mix well (no need to beat, just mix well with wooden spoon till homogenous).
In a separate bowl, mix flour, baking soda, baking powder, optional flax meal and cinnamon with a whisk.  Gradually add the flour mixture to the wet ingredients.  Finally add in the chopped nuts.  Pour into pans.
Bake for about 1 hr. and cool on rack.
ENJOY!