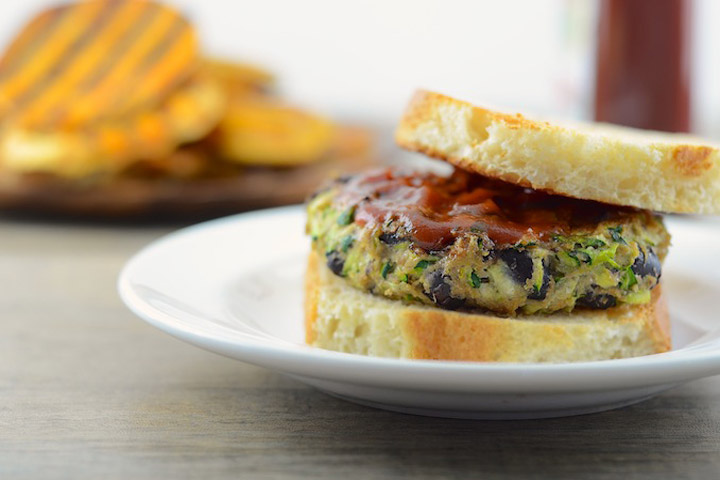 Zucchini and Black Bean Vegan Veggie Burgers Recipe
These veggie burgers are the easiest ever to make, grain free, high in fiber, a good source of protein and only about 100 calories each! They hold together on the grill! No wet sticky burgers here! Maybe the best part though is that they are really tasty.
Prep time: 5 mins    Cook time: 5 mins   Total time: 10 mins    Serves: 4 burgers
Ingredients
1 cup shredded Zucchini
1 cup Black Beans (rinsed and drained)
6 tablespoons Ground Flax
½ teaspoon Steak Seasoning
Instructions
In a medium bowl add all ingredients
Mash together with a fork
Let it sit to let the flax gel everything together
Grill until golden on each side (you may need to grease up the grill or the burgers to prevent sticking)
Serve up however you please, bun, condiments, go to town!
Enjoy!!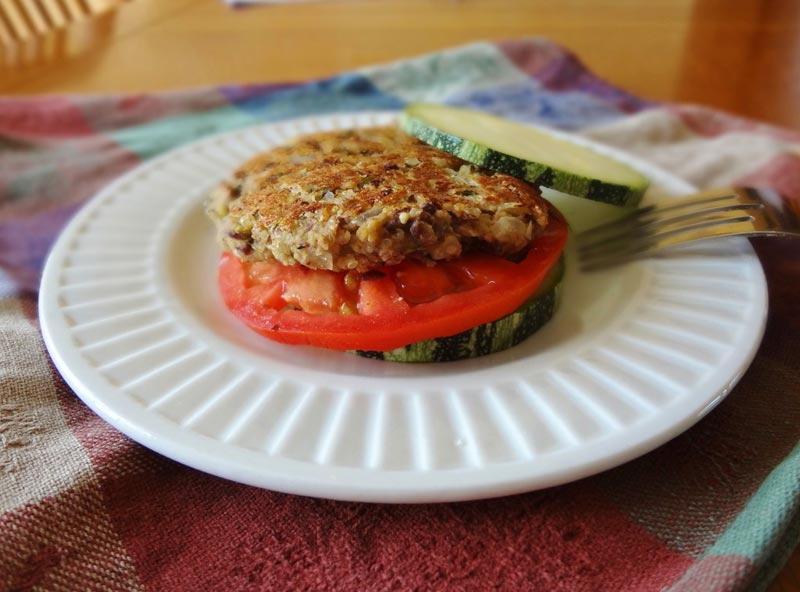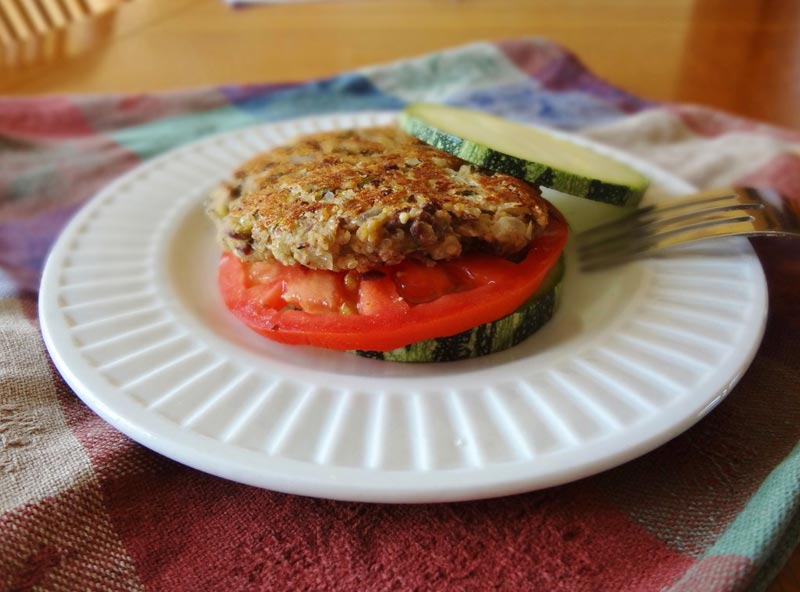 Source yummly.com