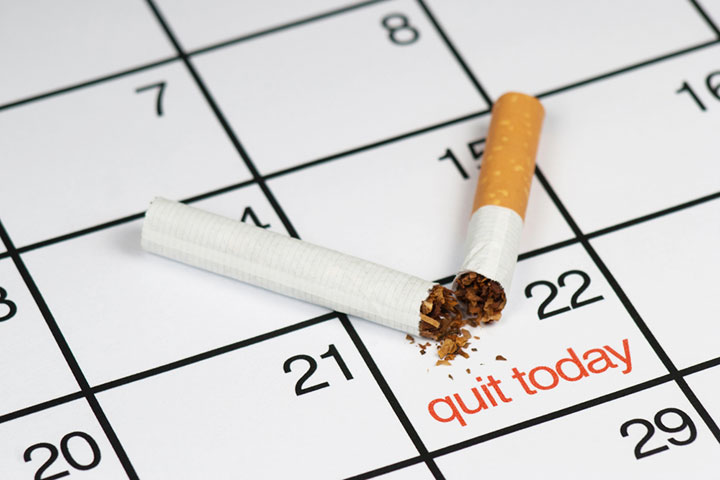 Planning to Quit Smoking? New Research Reveals the Most Effective Way.
American Cancer Society reveals abysmal statistics saying that the half of all smokers who continue to smoke will die of smoke-related disease. 1 in 5 people in US alone die of smoking and as many as 16 million people suffer from diseases associated with smoking.
According to U.S. Surgeon General, "Smoking cessation [quitting smoking] represents the single most important step that smokers can take to enhance the length and quality of their lives."
Latest guidelines by ACS suggest that smokers should pick a date and should just quit on that day, abruptly. However, many people prefer to do that gradually as they cut back on cigarettes over a length of time.
"For many people, the obvious way to quit smoking is to cut down gradually until they stop. After all, that's how we accomplish most other goals that are hard," lead researcher Dr. Nicola Lindson-Hawley told CBS News. "With addictions other than smoking, we aim to get people to cut down gradually rather than stop abruptly. But with smoking, the norm is to advise people to stop all at once."
Lindson-Hawley and her team of researchers from Oxford University examined the best approach to see which of the two strategies work best in quitting smoking. The study, involving 697 adult smokers, revealed that people who quit smoking at once were much likelier to stay off tobacco as compared to the ones who want to do gradually. Only a small percentage of the latter group was able to kick the butt permanently.
"Our study found that less people quit in the [gradual] reduction group because the people using this method were less likely to make a quit attempt than those who quit abruptly," Lindson-Hawley said. "The people who did make a quit attempt were as likely to stay quit whatever group they were in. Based on this we have suggested that people who reduce their smoking before quitting find the experience of cutting down difficult and this causes them discomfort, like cravings, which ultimately may put them off quitting altogether."
Source: newseveryday.com