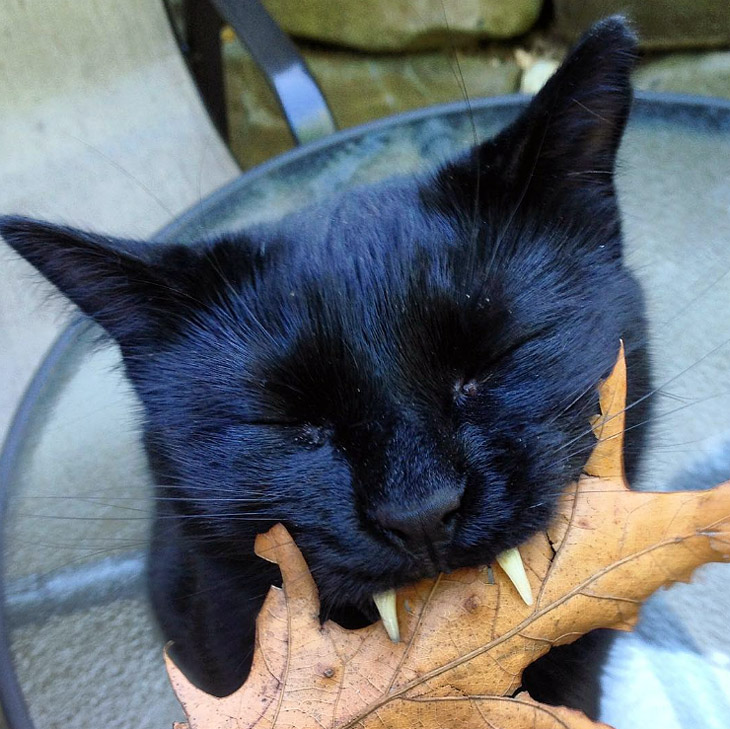 A New York cat with long protruding "vampire" teeth has gained a following on social media for its appearance. Instagram profile monkandbean chronicles the daily lives of Vampire Cat Monk and fellow rescue cat Bean, as they live with their owner Nicole Rienzie in Long Island.
Rienzie told ABC News Monk came to her in "dark times" and provided proof that black cats are good luck.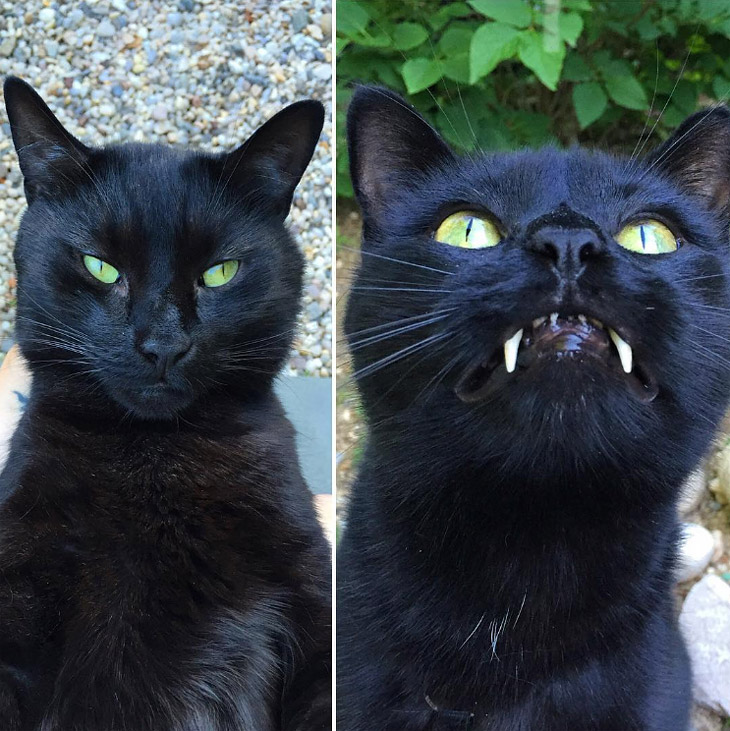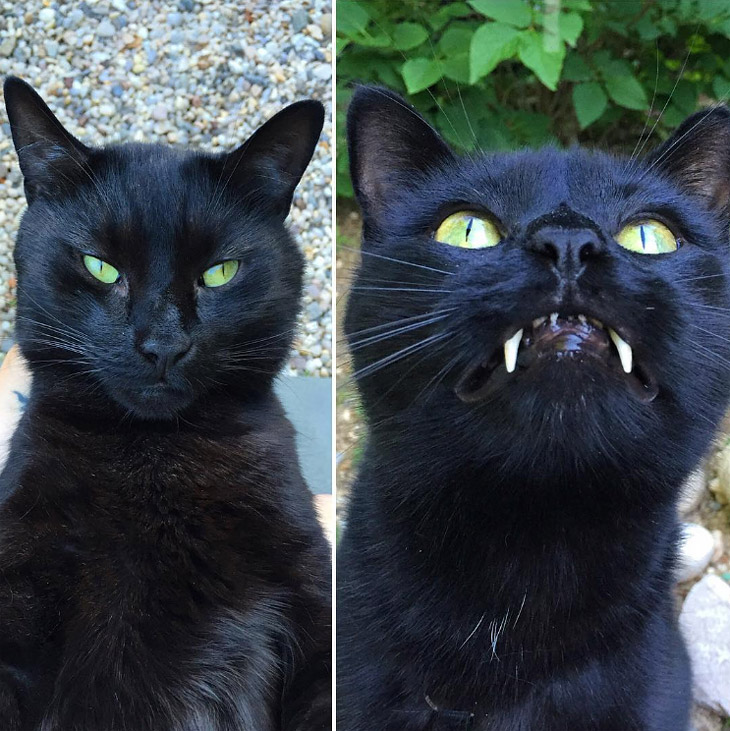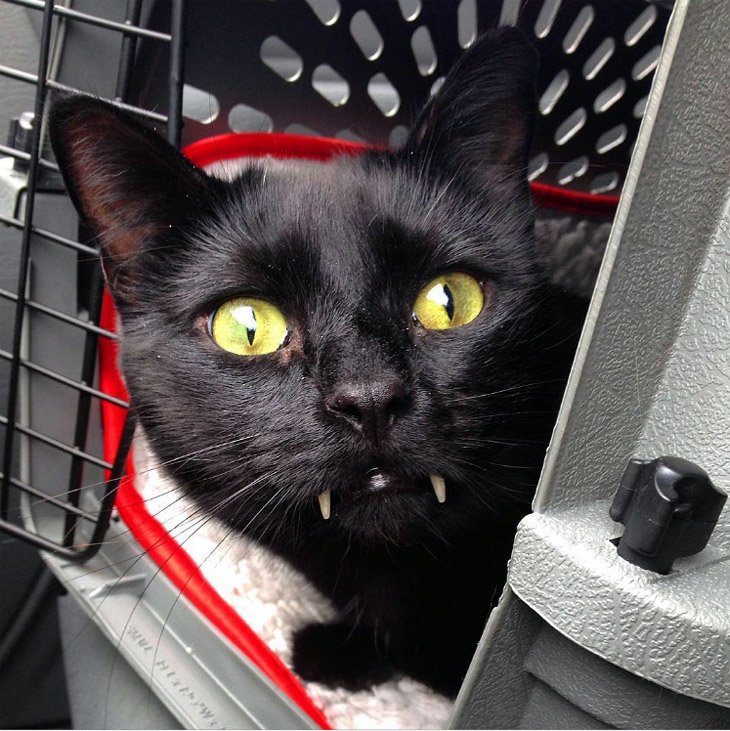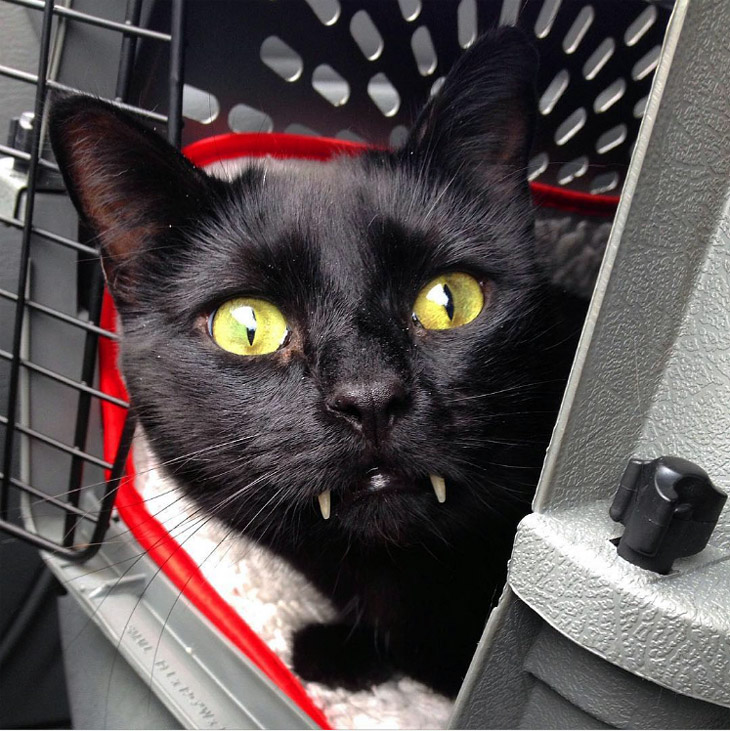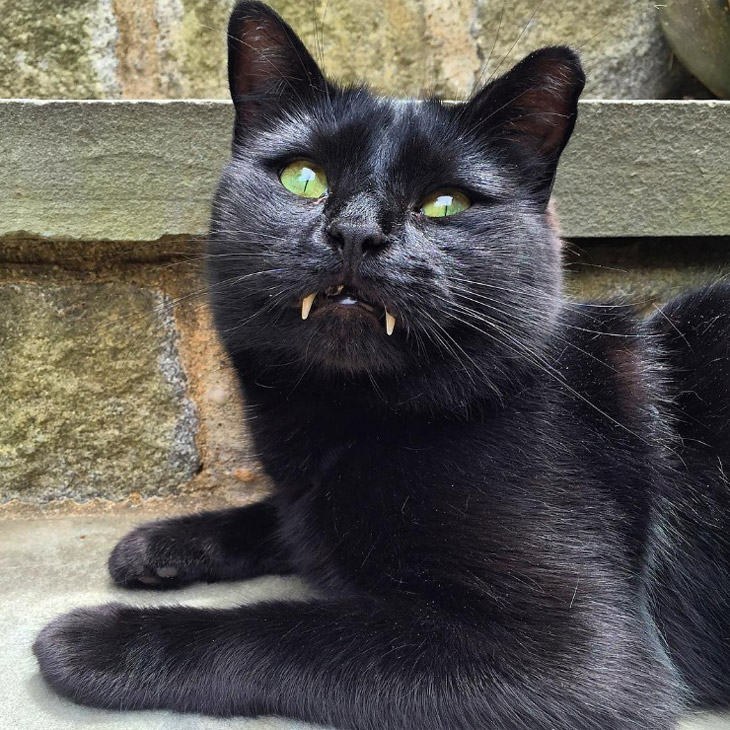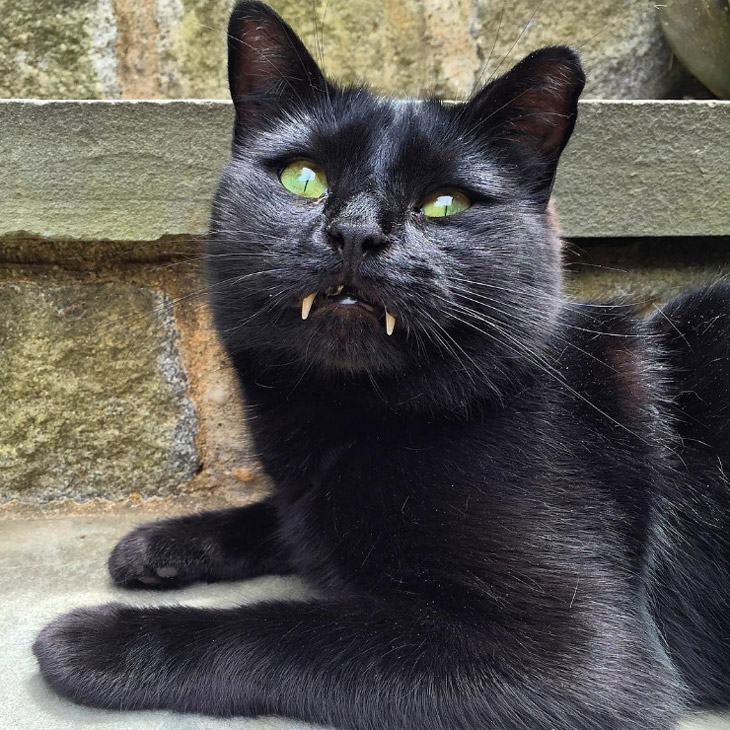 "My mother and I were driving home. He darted in front of the car and we nearly hit him," she said. "At that time however, I needed rescuing as well. I had lost my father to brain cancer and a close friend in a plane crash. I was grieving heavily and dealing with chronic pain from [a car] accident. I believe he was sent to me. A guardian angel in the form of a vampire kitty."
Since being adopted by Rienzie, Vampire Cat Monk has gained more than 28,000 followers on Instagram due to his 3/4 inch long upper teeth.
The profile features photos and video of Monk baring his trademark teeth while playing with leaves and spending time with his "brother" Bean.
Rienzie said that despite Monk's unique appearance doctors assured her he is completely healthy.
Source: upi.com
Photos by monkandbean