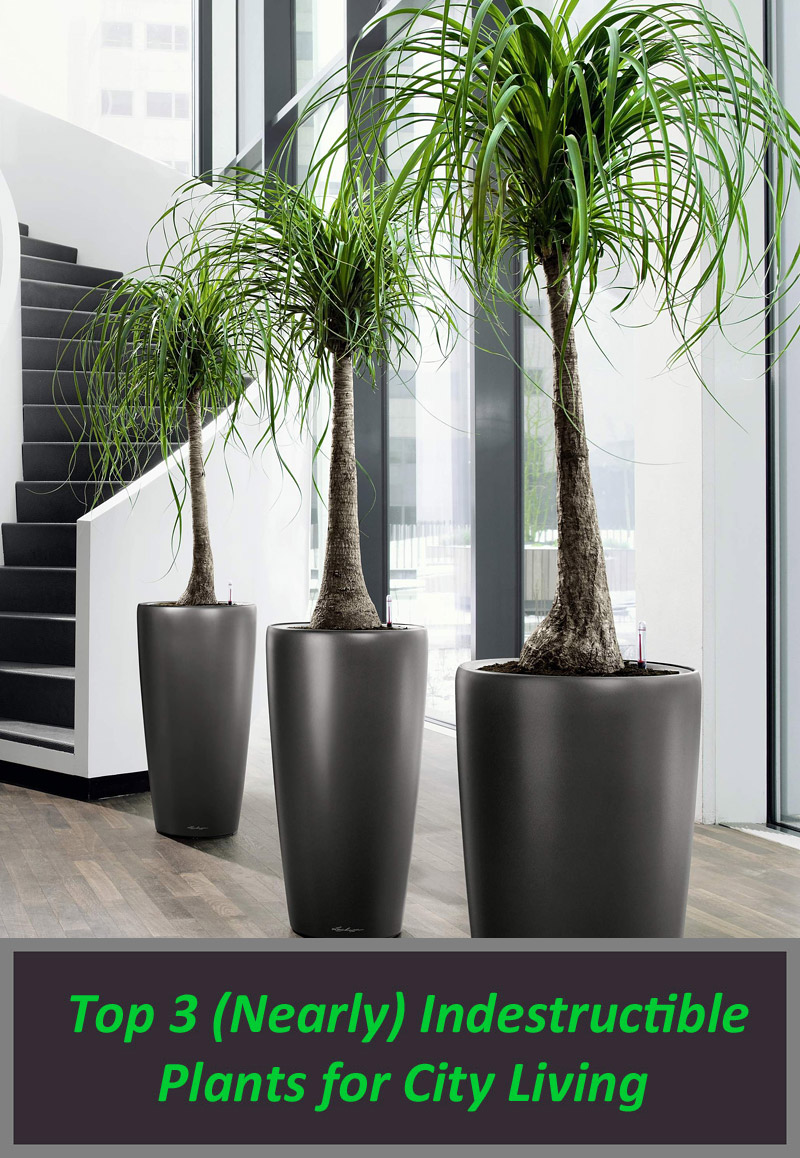 If you would describe your thumb as red, purple, pink, blue or any other conceivable color besides green, then it's likely you discovered this little factoid through trial and error. Perhaps there's a long list of failed plant relationships in your past, casting doubt on whether you'll ever have a rose or daisy that lasts more than a week.
Not everyone is cut out to be a master gardener, which can be particularly disappointing if you enjoy the fragrance and visual aesthetic of lining your home with living plants. Even in the most bare-bones city apartment, a bouquet of flowers and a few peaceful shrubs by the window can instantly transform the look and feel of your interior space. This combination of city-living and plant-care deficiency can make interior gardening seem like a distant dream.
Top 3 Ideal Plants for City Living
However, with the right plant by your side, you may find your chances of successfully nurturing a plant renewed. Though they're not indestructible, you'll find that these Top 3 Ideal Plants for City Living are especially resilient despite low sunlight, lack of water, poor soil and cold temperatures. So whether you're looking for housewarming plants for a new place, or just because plants to spruce up an old one, these unique flora are perfect for the gardening-challenged.
Ponytail Palm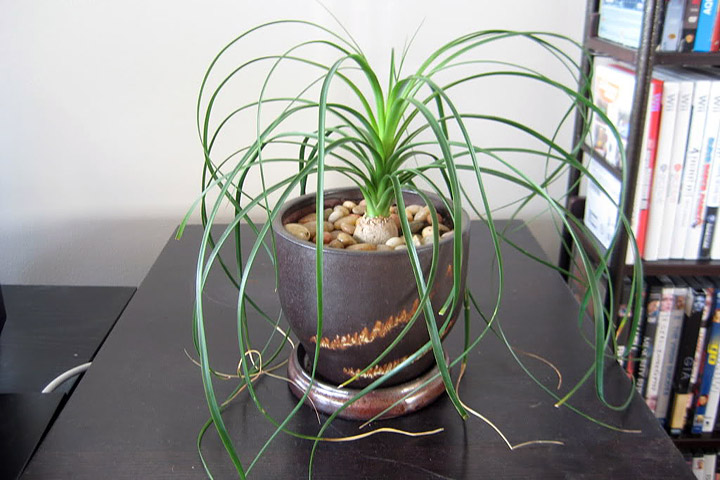 If you've ever thought about getting a dog, but wish you could skip the puppy training phase, the Ponytail Palm might be for you, as it grows so slowly that you can pick whichever size is right for your home. This succulent is often confused for a palm tree, but in actuality it's much closer to the yucca, according to Guide-To-Houseplants.com. The thick, trunk-like base can store water like a camel, so your biggest problem may be over watering – perfect for those who forget they even own a plant from time to time.
Moth Orchid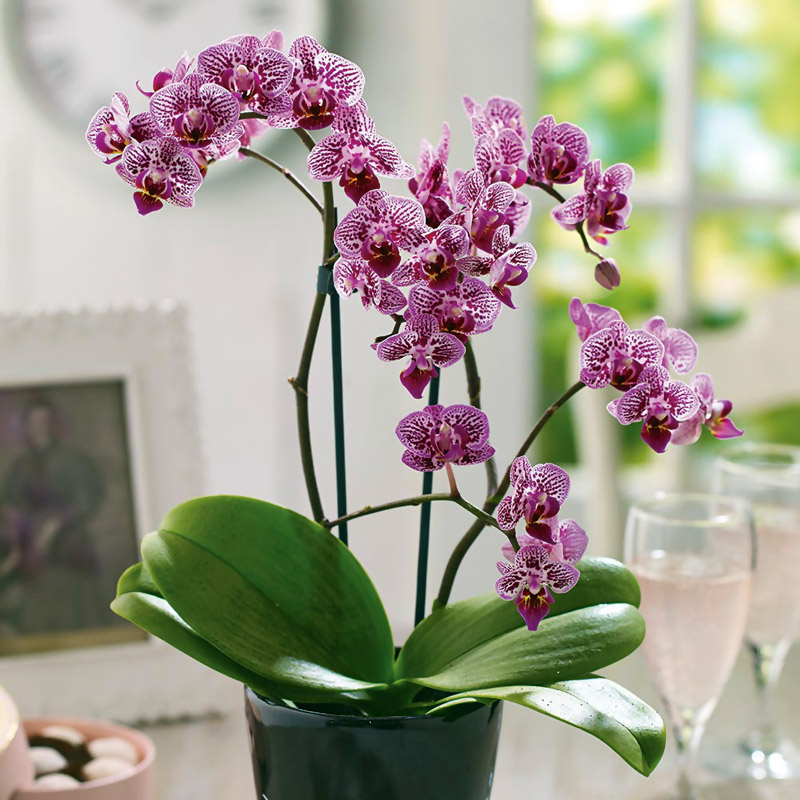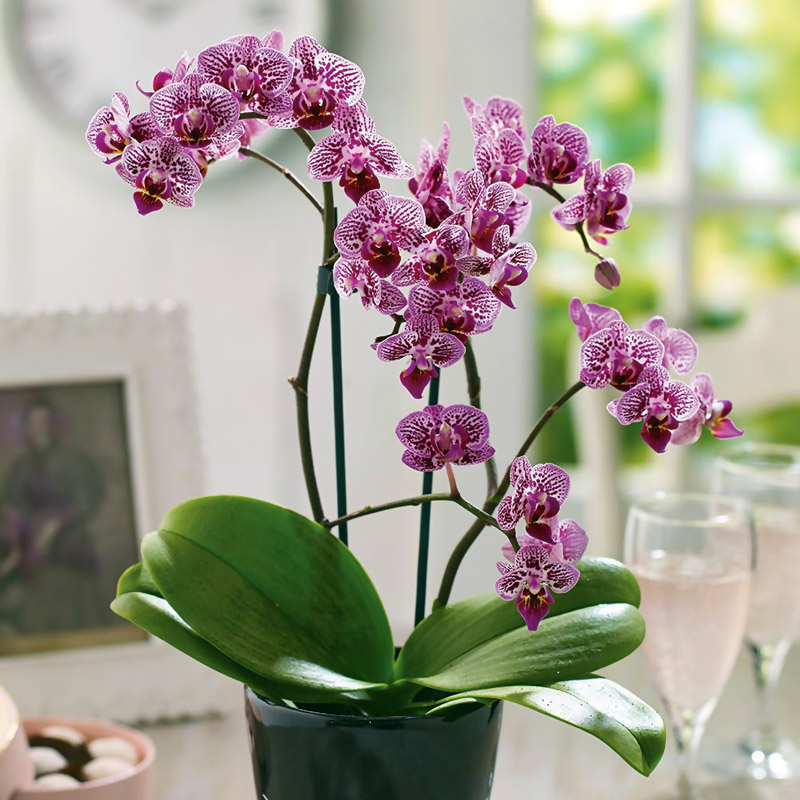 As a rule, orchids are the one of the ideal plants for the winter time and forgetful owners – requiring only occasional watering. However, even if you think the Moth Orchid is dead, it's not too late for it to flower again, according to the New York Times. Available in a variety of colors, this plant can sprout new flowers – provided it has enough sunlight – and last for decades.
Spider Plant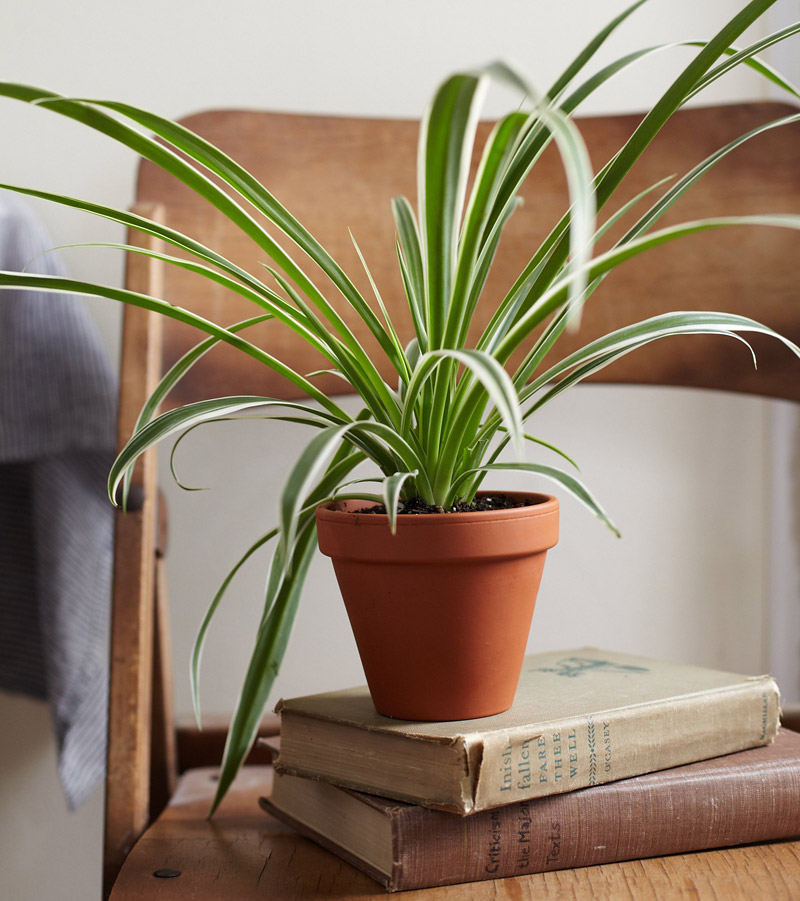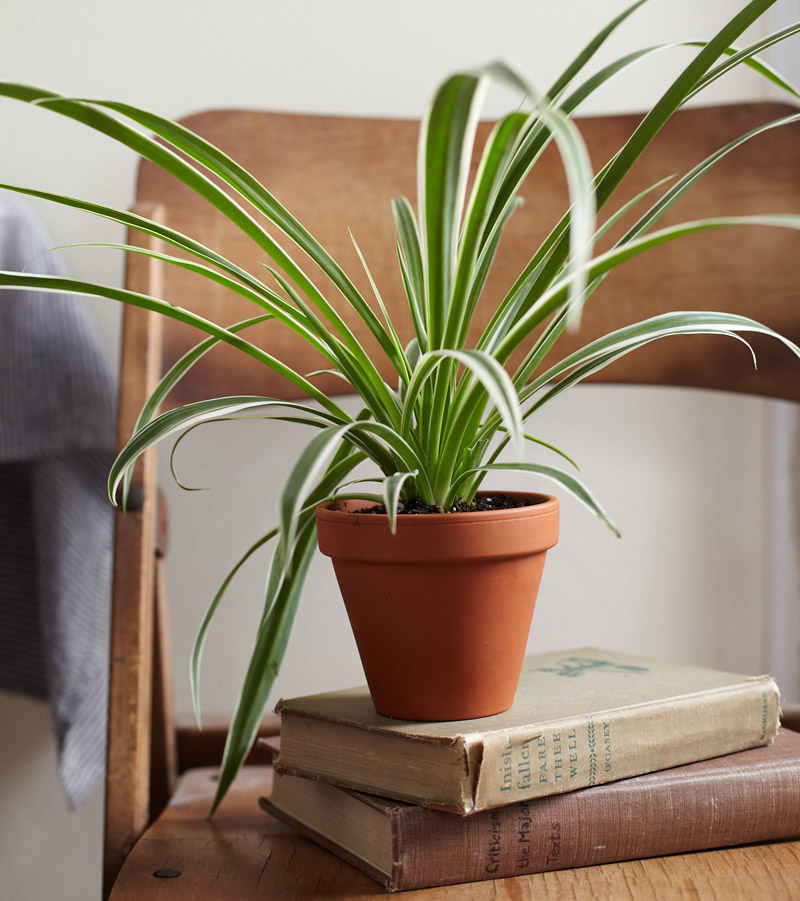 Sporting a spider-like appearance (rather than actual spiders!), Guide-To-Houseplants.com recommends this durable flower for beginner gardeners. Ideal for average room temperatures and requiring minimal maintenance, the Spider Plant will produce small white flowers in bright, indirect sunlight.
Related
20 Easiest Houseplants You Can Grow
10 Low Maintenance Houseplants for Black-Thumb Gardeners
If you like this post, please give it a five star review and help me share it on facebook!
Please follow us on Facebook Page and enjoy our collection of recipes, crafts, fitness, health tips, gardening, DIY and more…