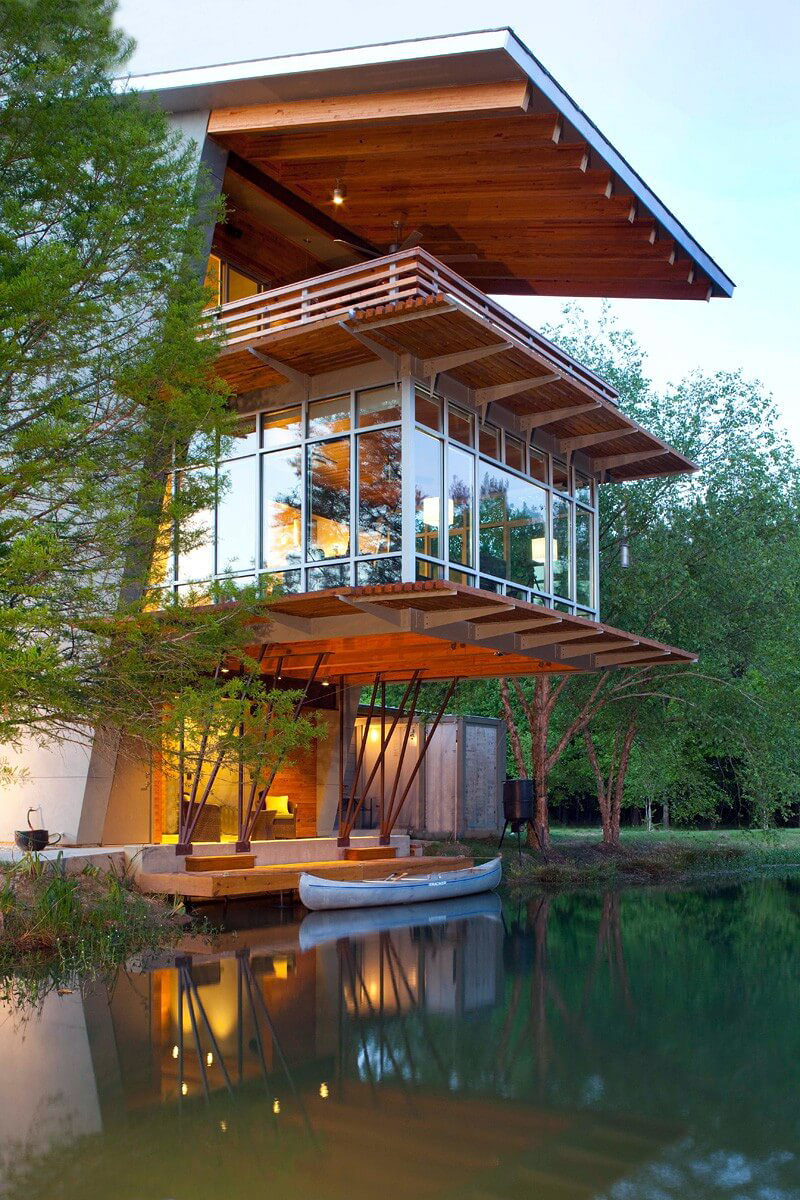 Located on the coast of a pond at Ten Oaks Farm in Louisiana, The Pond House is a sustainable home designed by Louisiana's Holly And Smith Architects. The residence seamlessly blends in with its serene and natural surroundings. Its natural look along with its views of the calming pond lined with towering oak trees is one of the main properties of this home, especially at night when the view becomes even more incredible as the home illuminates the rustic darkness like a giant glowing lantern.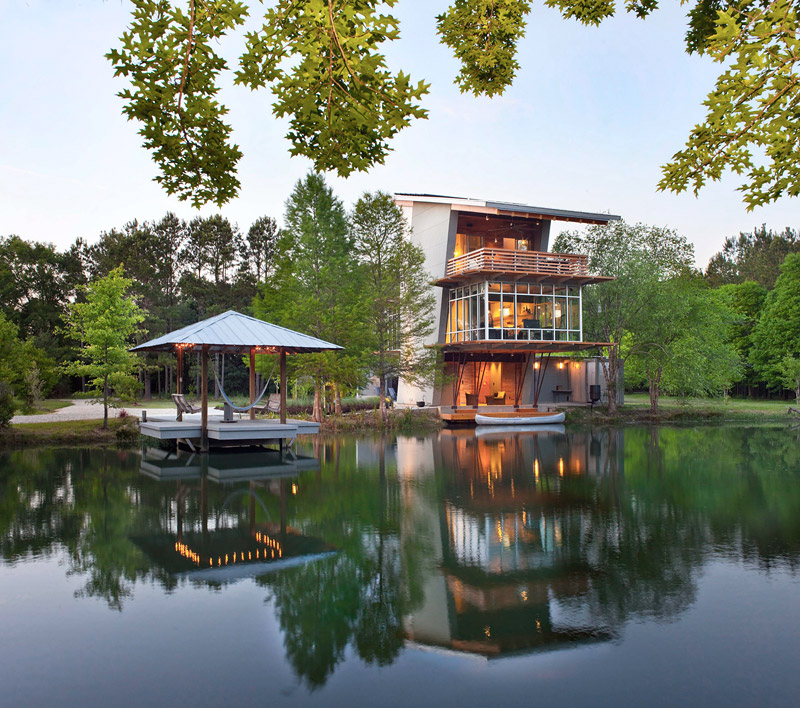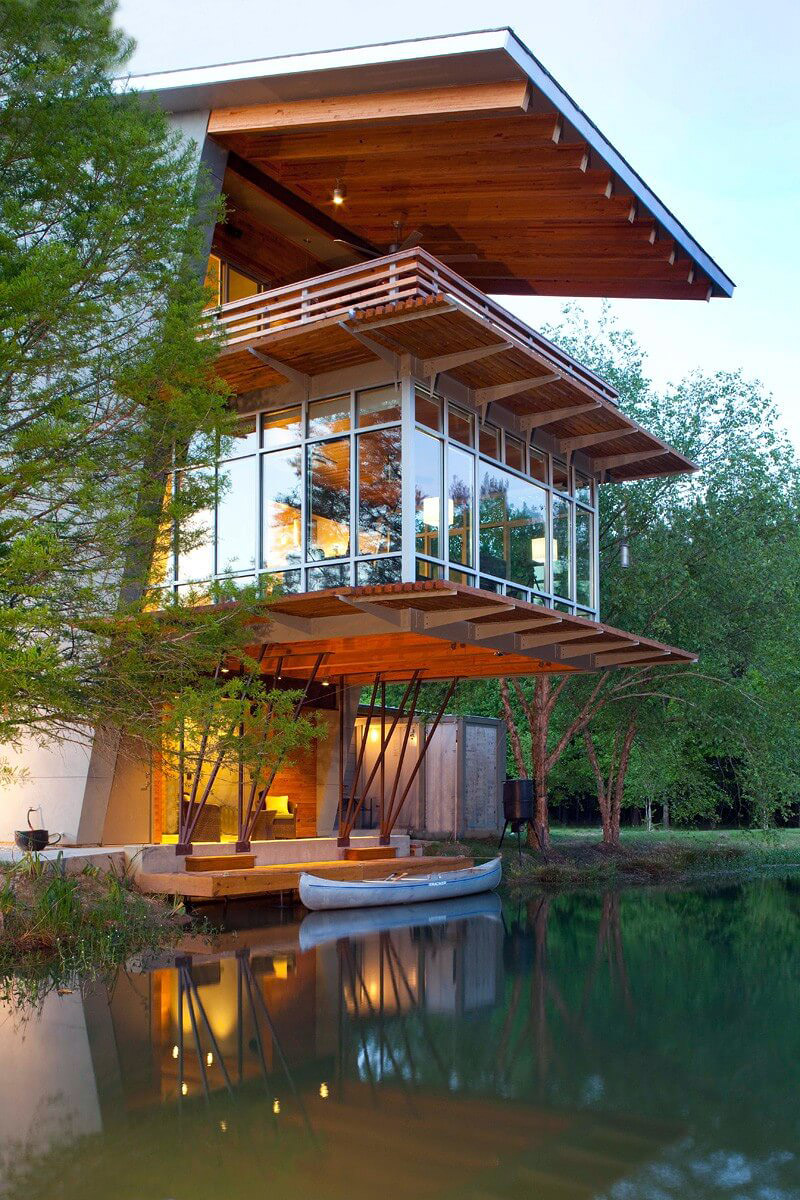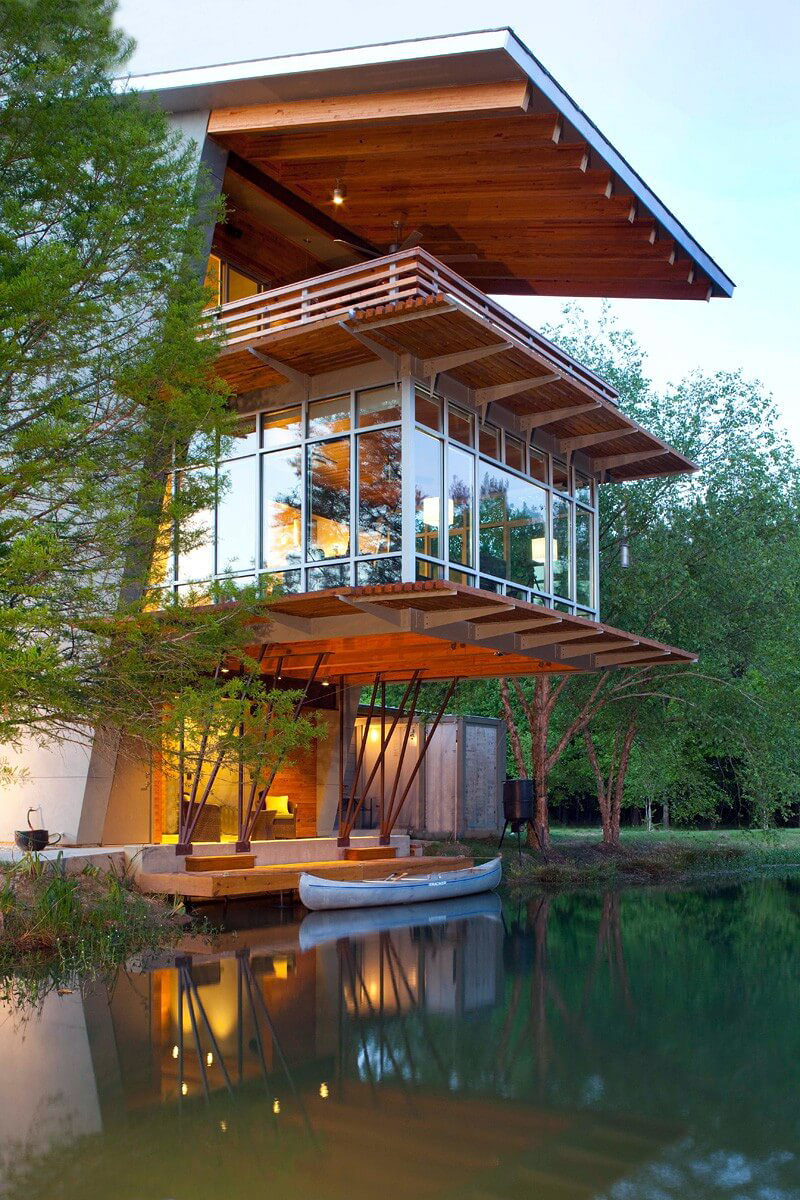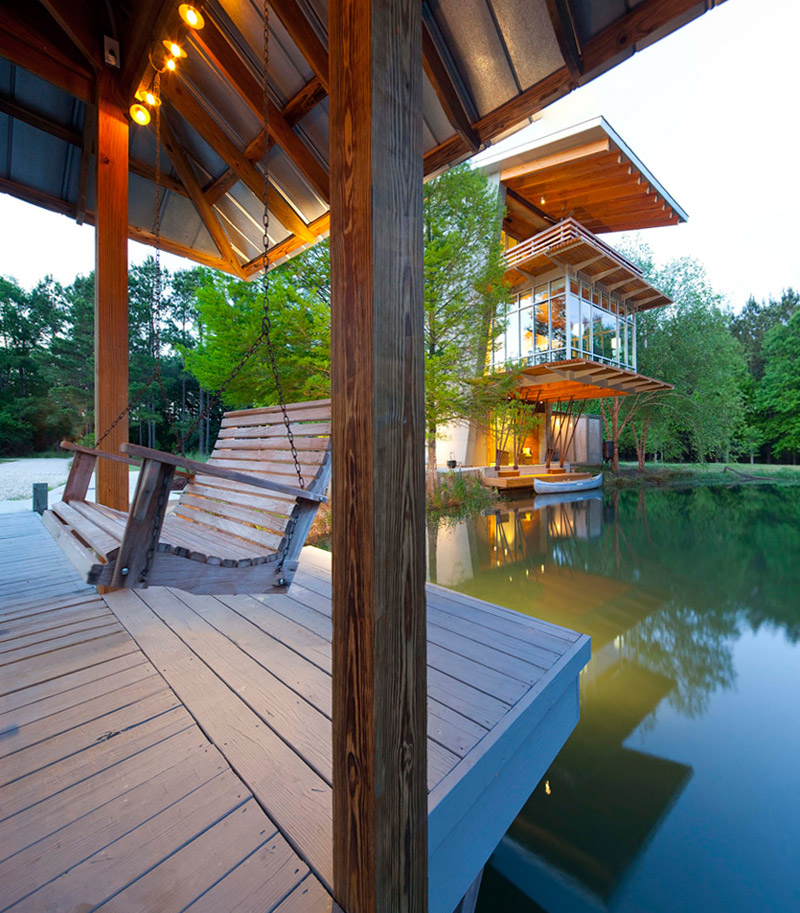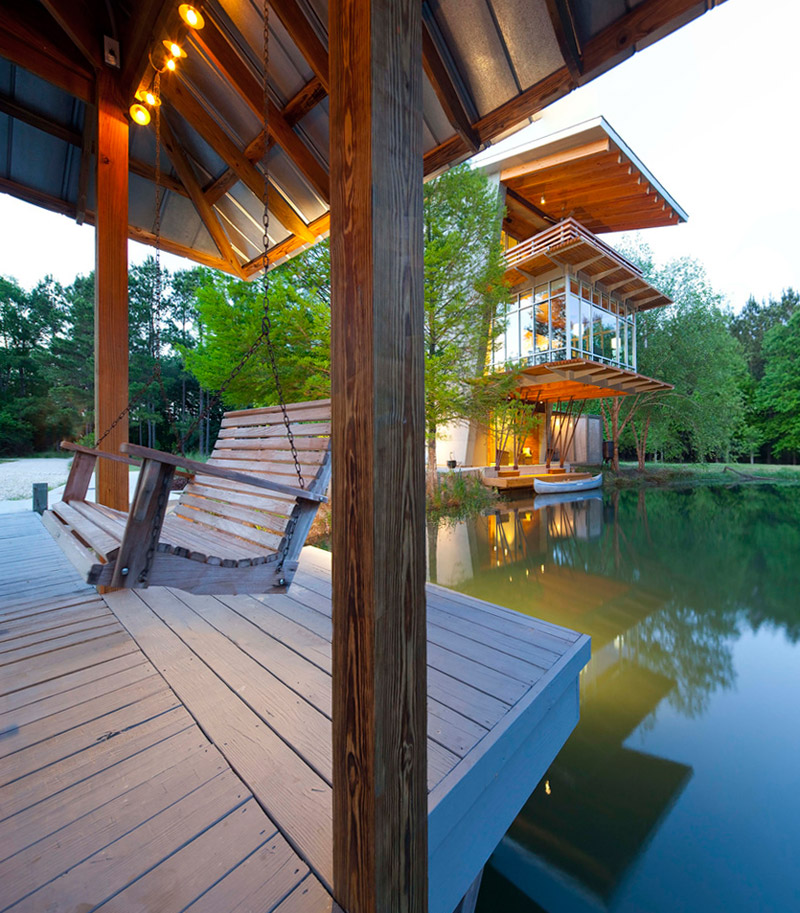 From the architects: "The Pond House at Ten Oaks Farm is a 1,250 square foot, net zero energy retreat located on a 15.5 acre site in Southeast Louisiana. The three-story structure sits over the edge of a pond and overlooks a peninsula of ten oak trees that stretch out into the middle of the pond."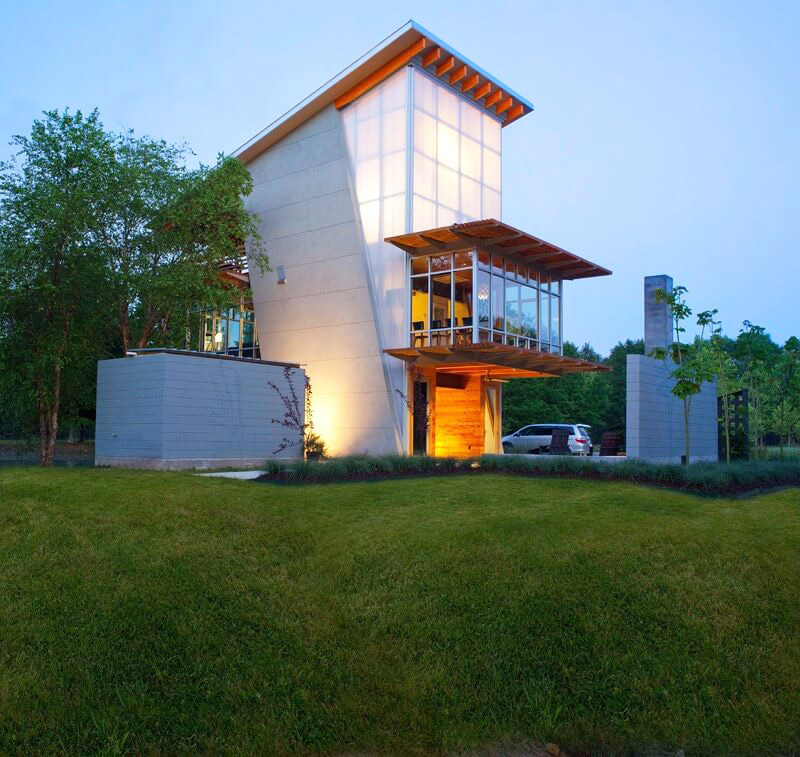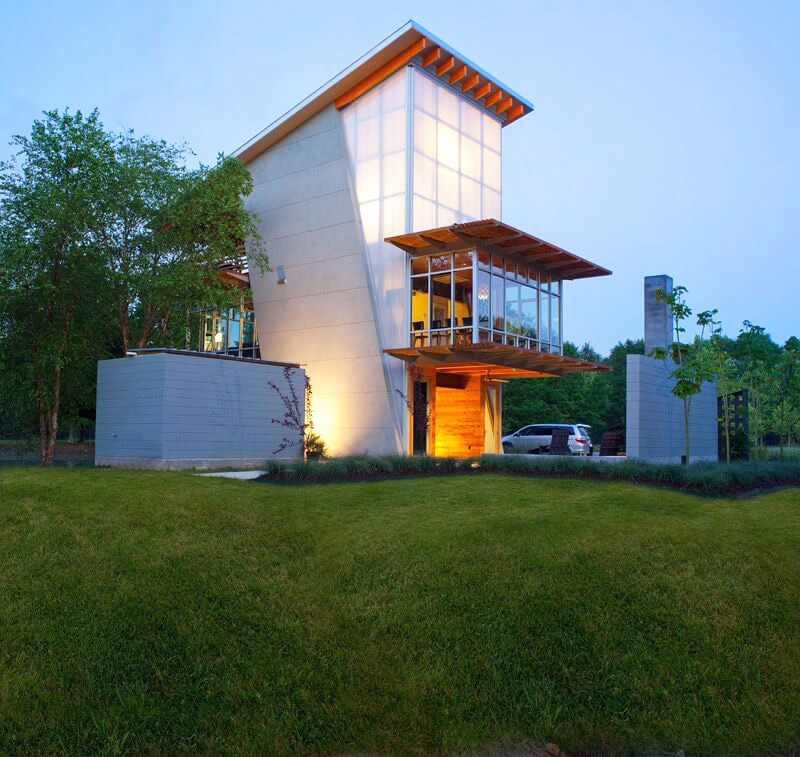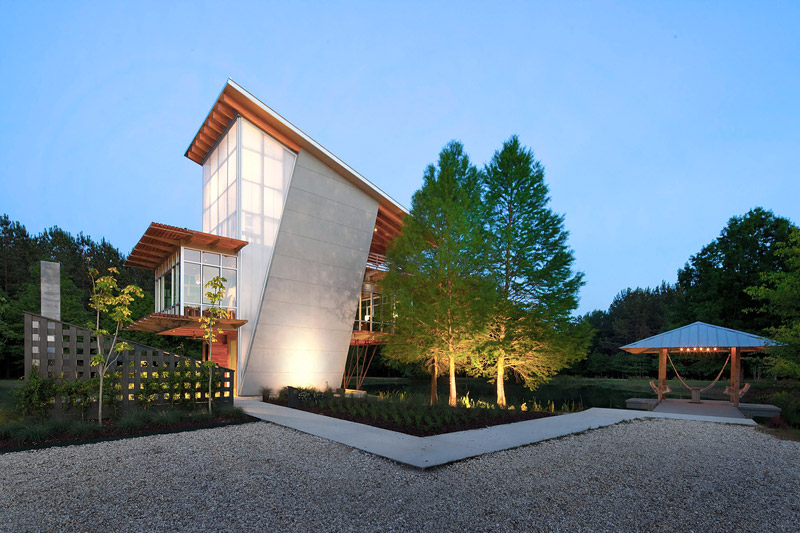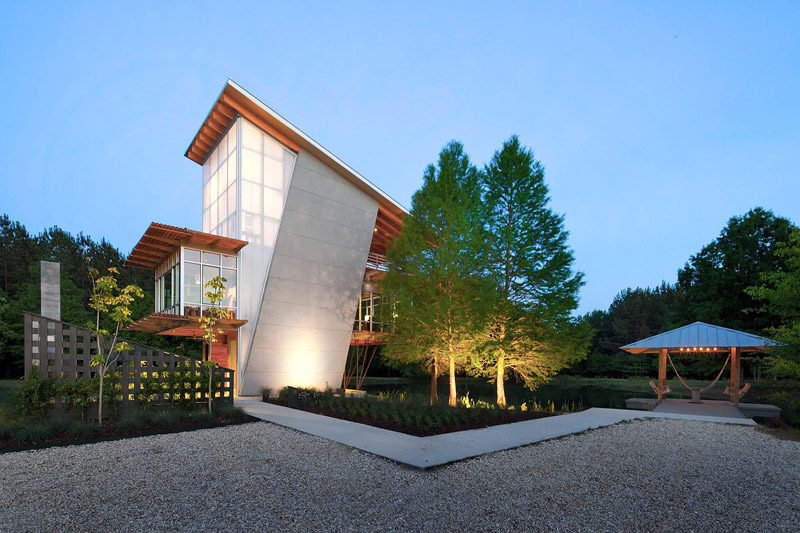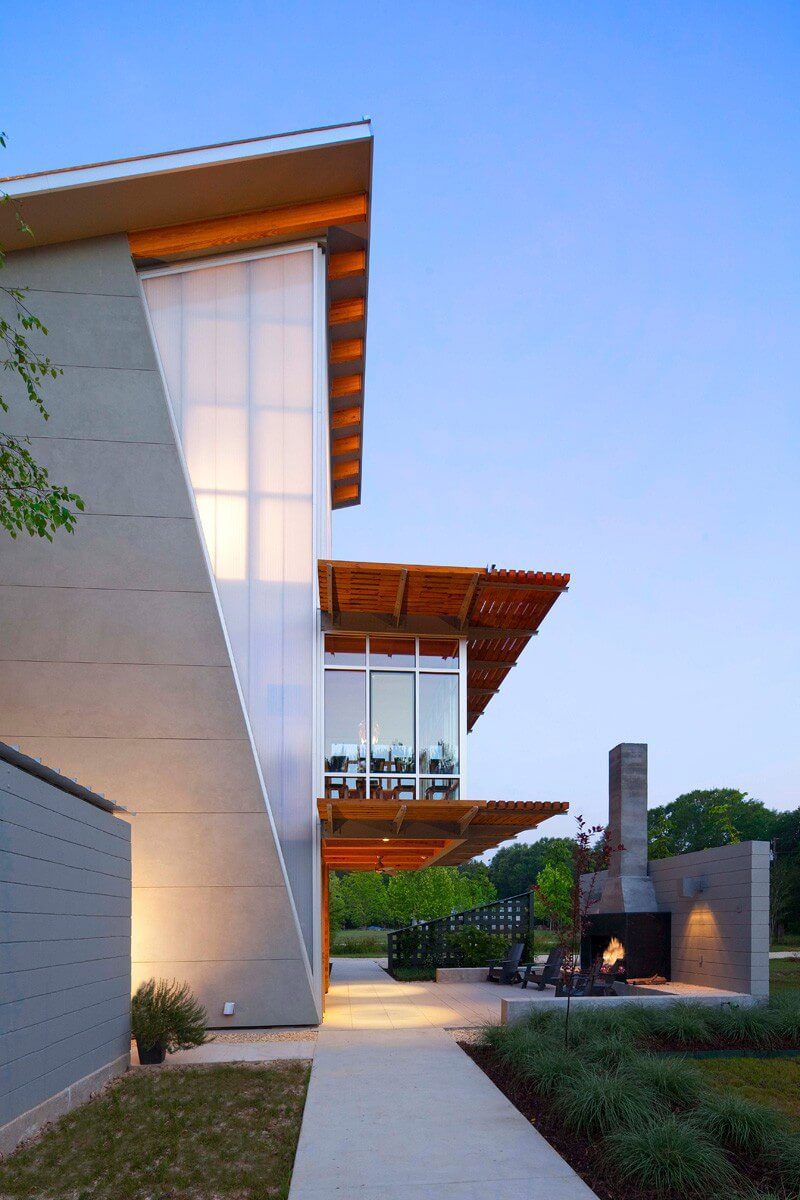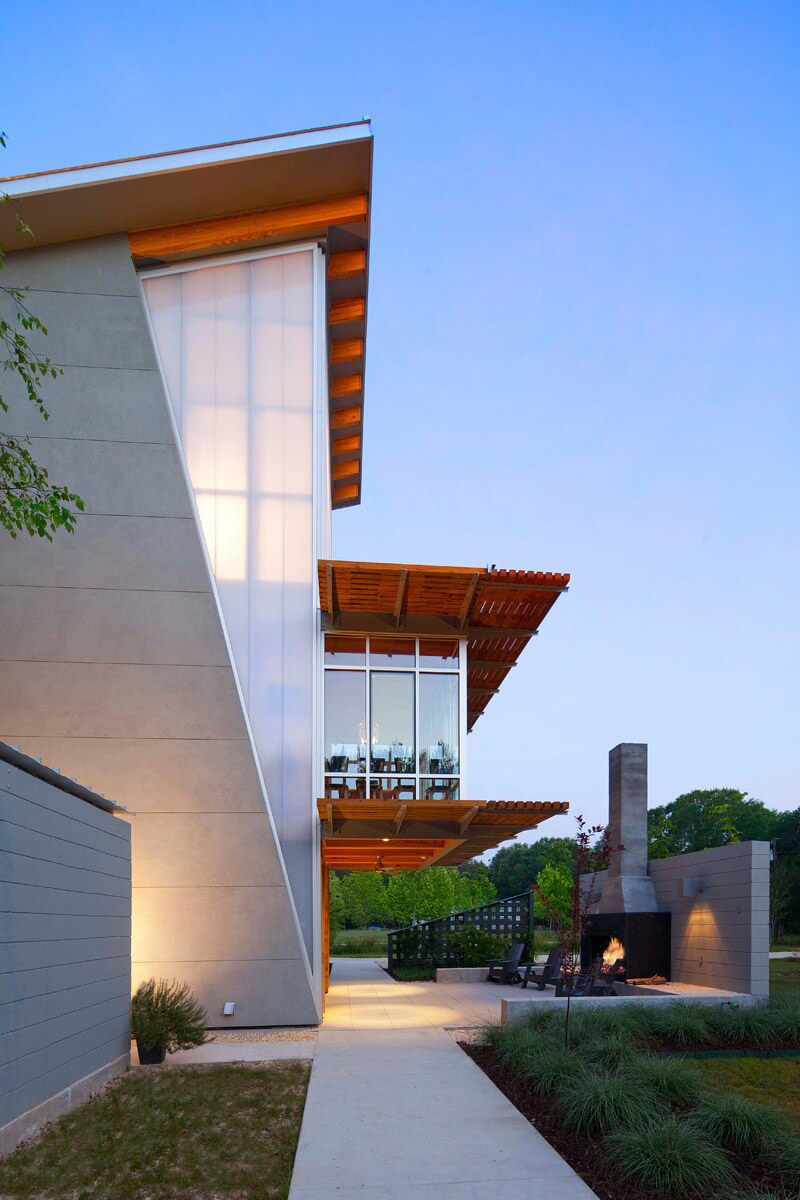 This is more than just a home surrounded by nature though. The Pond House is an eco-friendly residence that generates more energy than it consumes. Its solar panel roof is sloped so that it gathers rainwater which is then recycled back into the pond. Since its completion, The Pond House has been generating instead of consuming energy. Within the mission of creating a sustainable design, this residence is an example that proves energy efficient houses can be comfortable, luxurious places to live.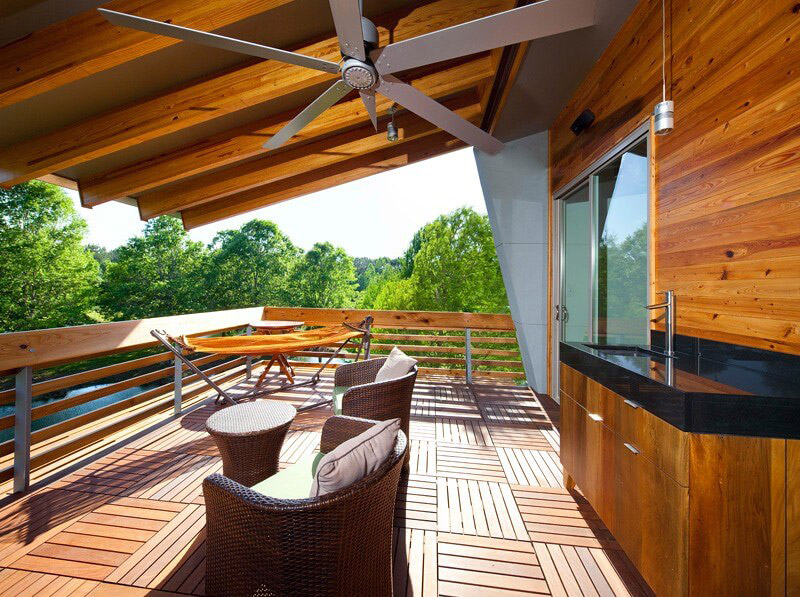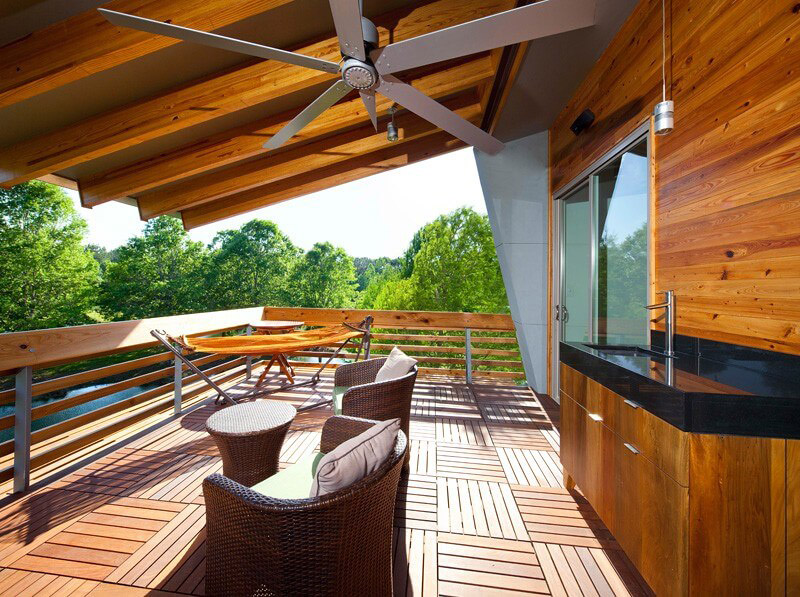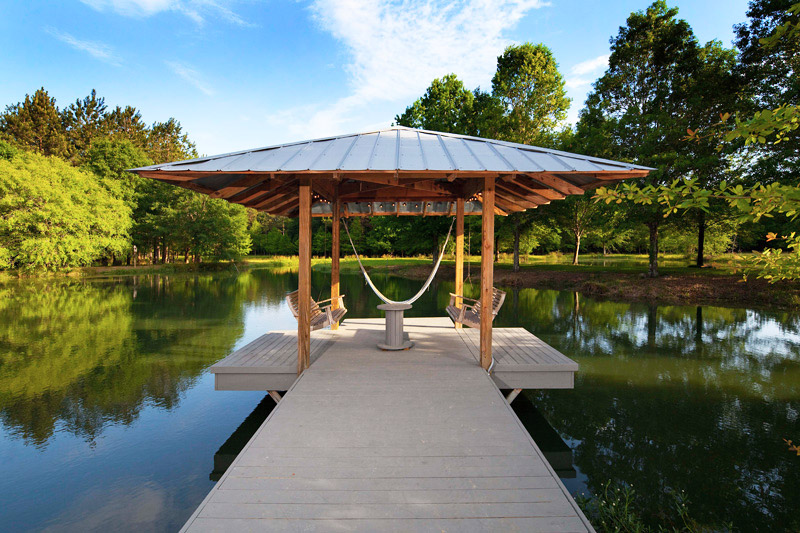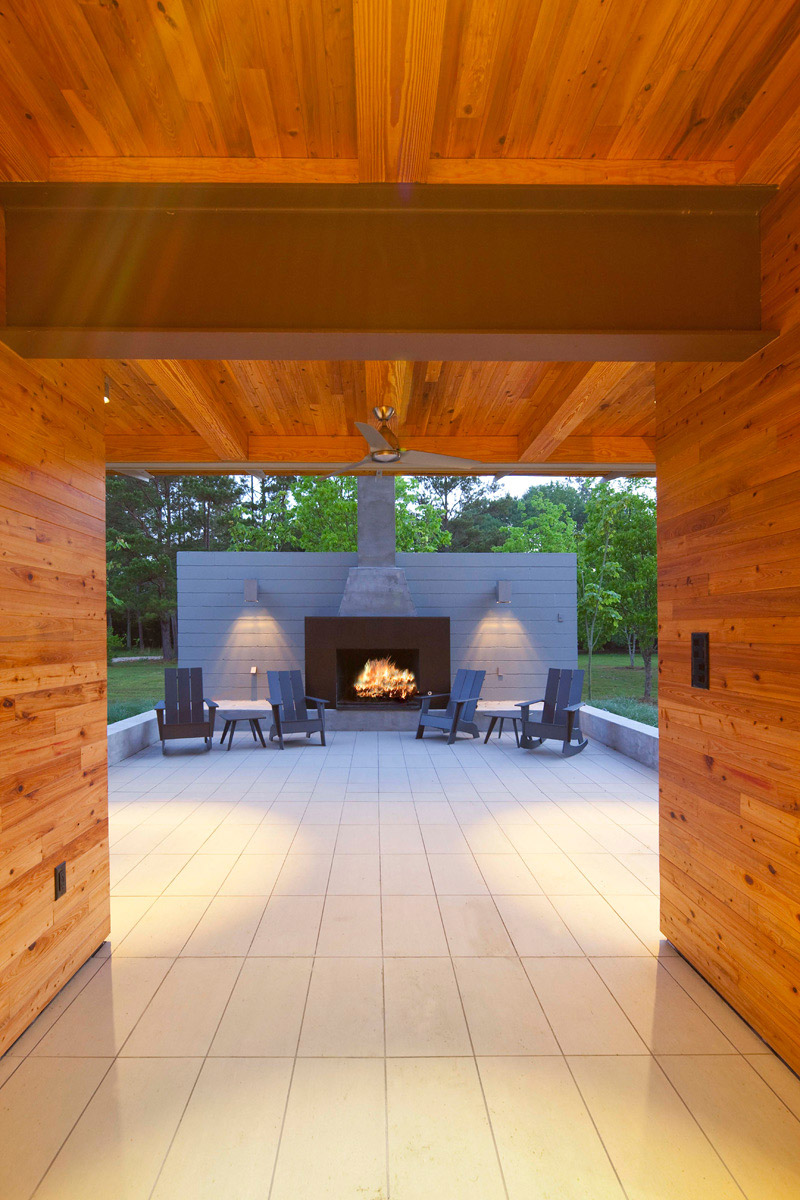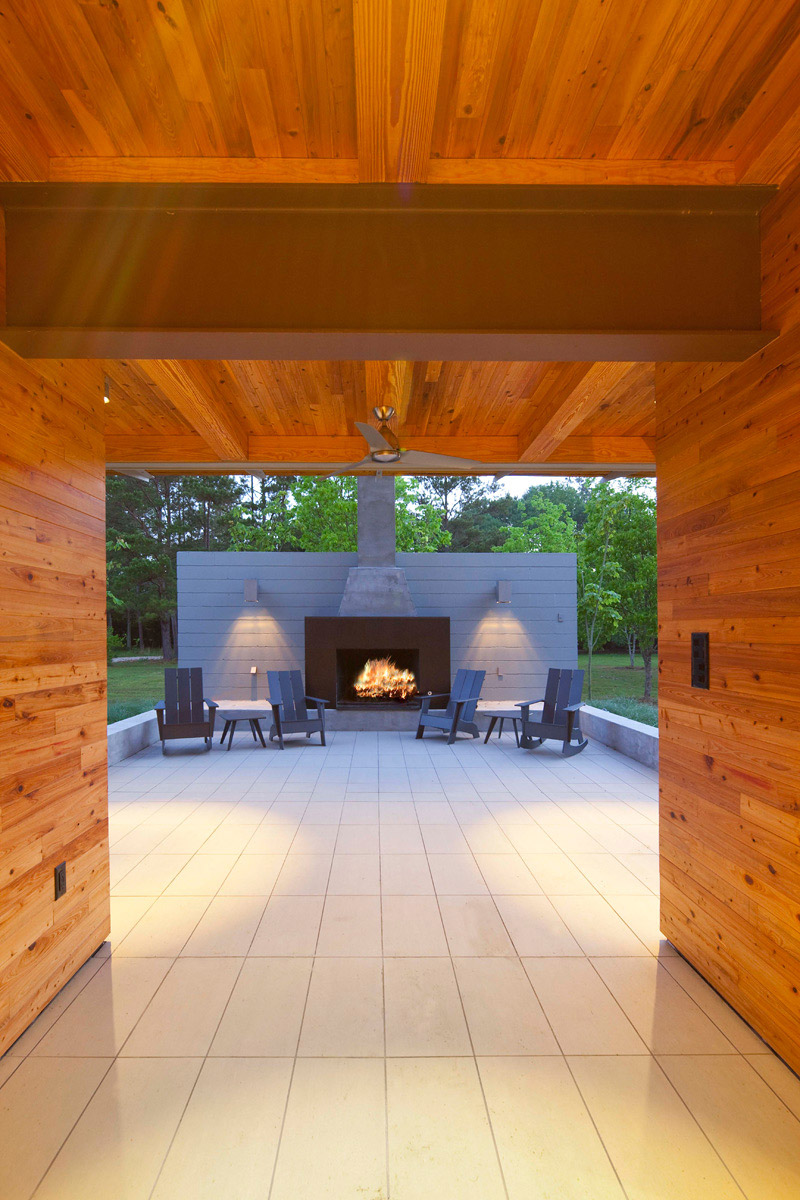 The cooling and heating are achieved through high-efficiency systems but when they are not needed, the design allows for cross-ventilation and natural lighting during the day which helps the building to maintain its sustainability through all four seasons.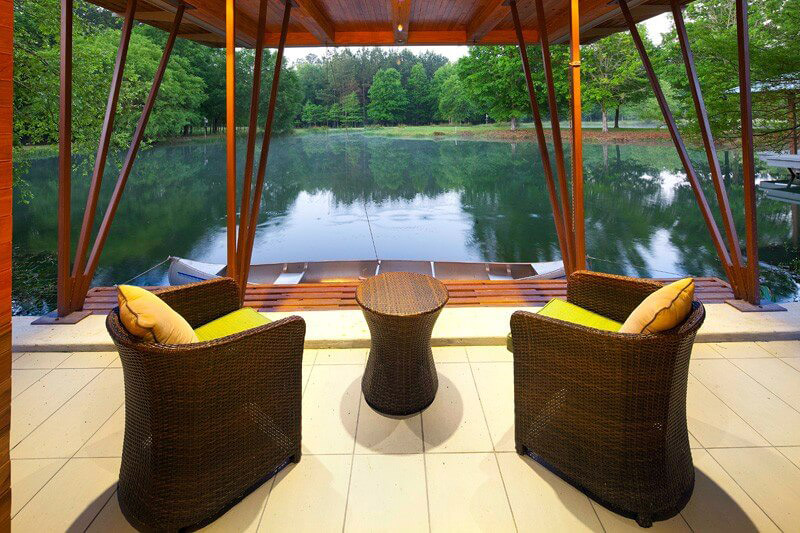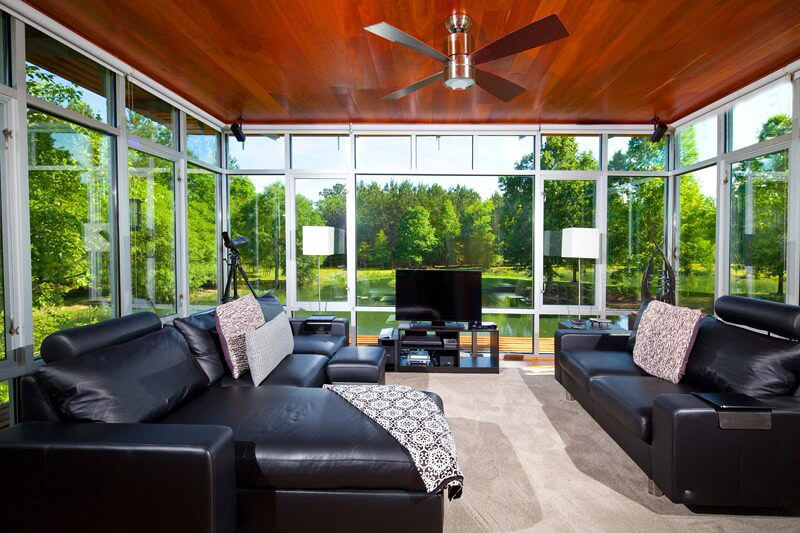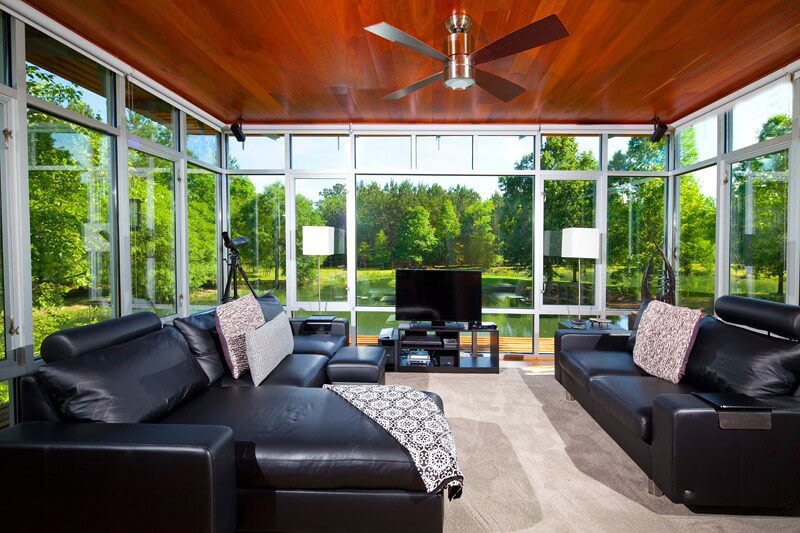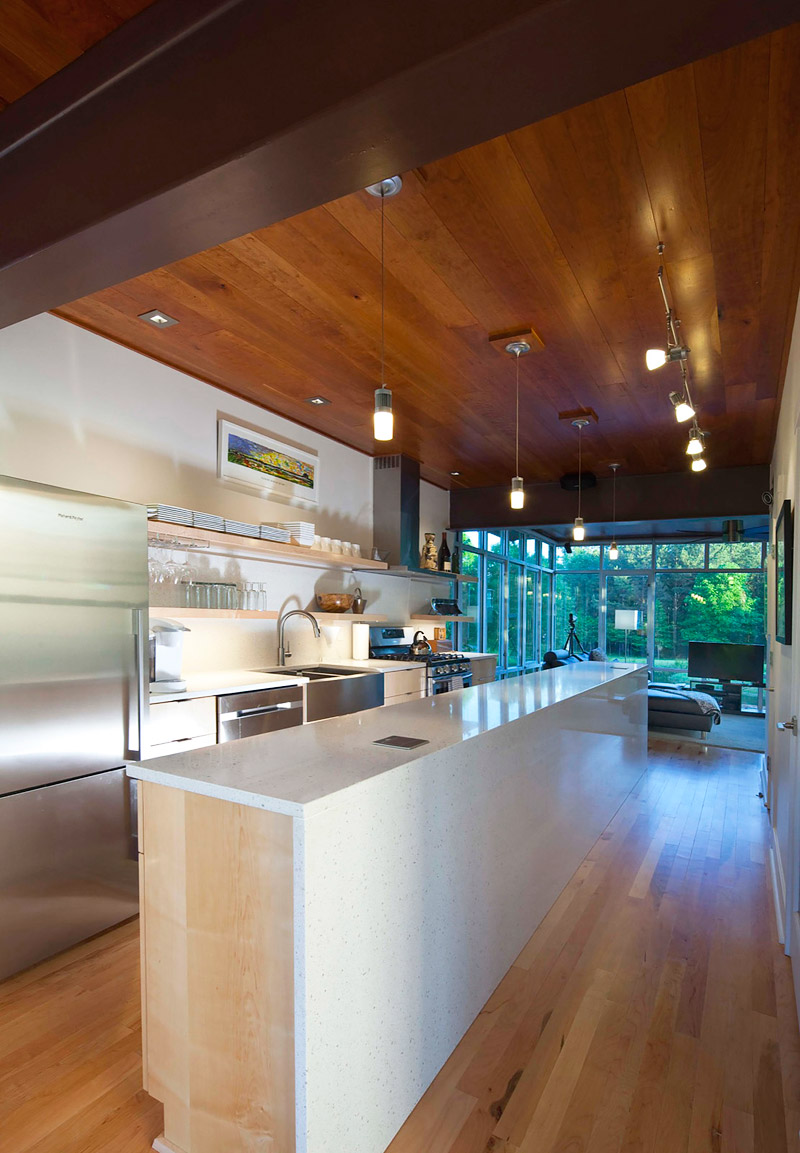 The Pond House consists of an outdoor area on the first floor featuring a fireplace and an outdoor kitchen. On the second level, the living room, kitchen and dining room are completely open with panoramic views to the surrounding landscape while on the third floor, the master suite has its own terrace overlooking the property.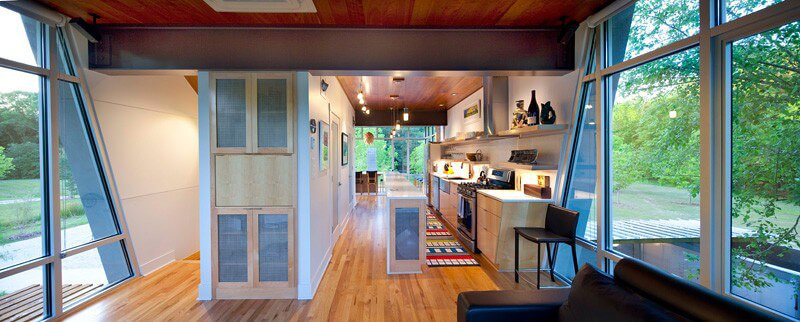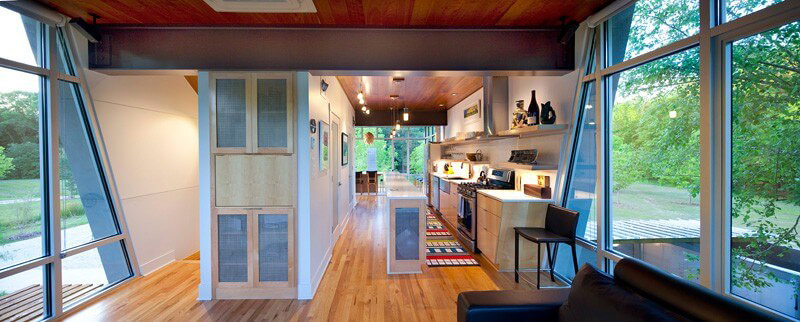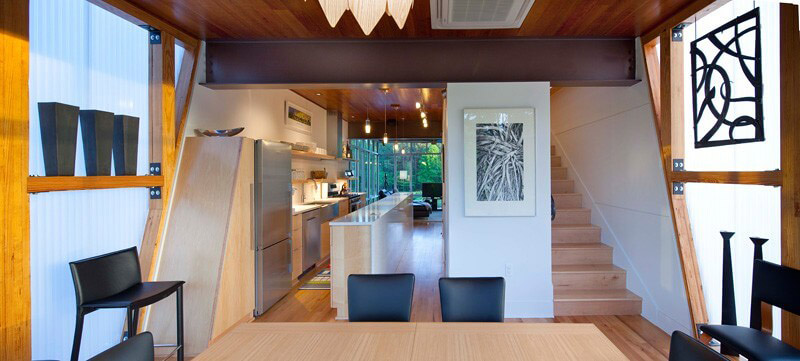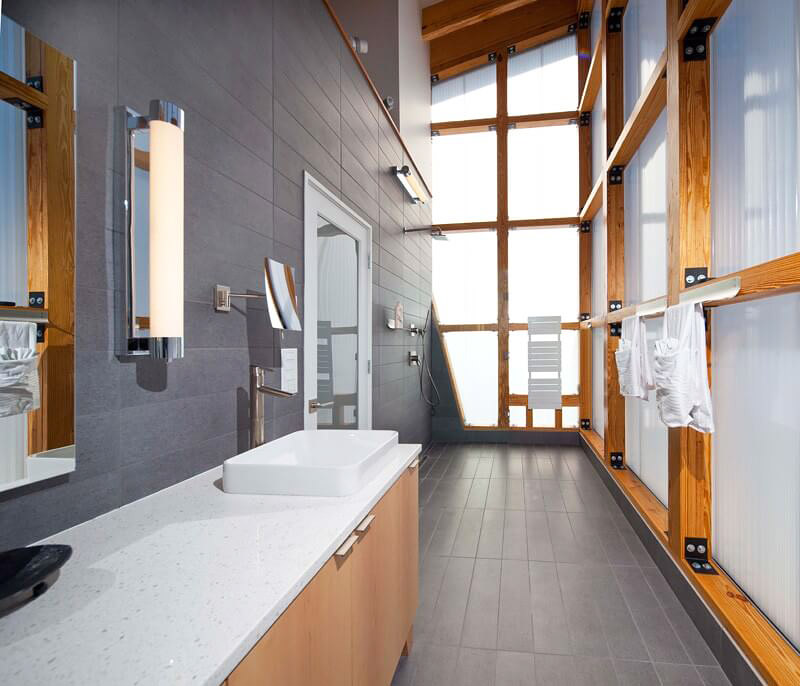 Project: The Pond House at Ten Oaks Farm
Architects: Holly And Smith Architects
Location: Hammond, LA, USA
Area: 1250 sq ft
Photographs by: Marc Lamkin
Source: architectureartdesigns.com