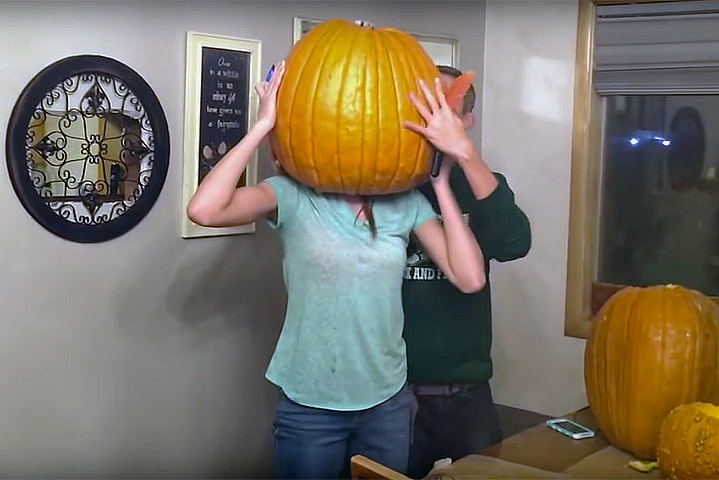 A Washington state mother filming her children's pumpkin carving exploits captured the moment her teen daughter's head ended up stuck inside her pumpkin.
Kristy Ralphs of Vancouver posted a video to YouTube showing what happened when her daughter, Rachel, 16, decided to show off her enormous pumpkin by putting her head inside the hole she had carved in the top.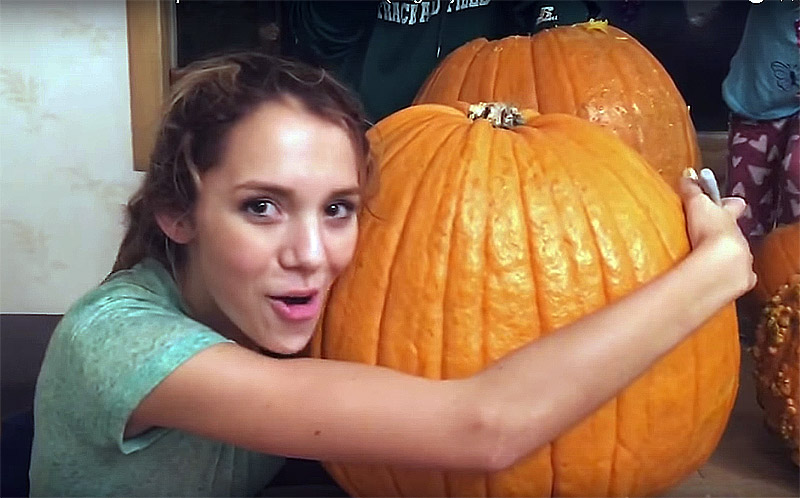 The family shares a laugh which only becomes more rambunctious when Rachel discovers the pumpkin is stuck.
"Go tell dad that Rachel has her head stuck in her pumpkin. Hurry, hurry!" Ralphs tells another of her children while Jason, 14, struggles to help his sister out of the gourd.
The father arrives soon after and suggests calling the fire department, a suggestion that mortifies Rachel.
"No! That would be so horrible!" she says from inside the pumpkin.
Ralphs said she was able to free her daughter moments after the video ended by reaching in and releasing her ponytail. Rachel Ralphs said her intention had been to show Jason how her pumpkin is larger than his — a "winning streak" going back years.
"I wanted to prove to him that my winning streak was still in place," Rachel told TODAY.com. "And then it got stuck, obviously."
She said she doesn't mind the video going viral. "I think it's hilarious," the teenager said. "It's totally fine. I'm glad people think it's funny, too."