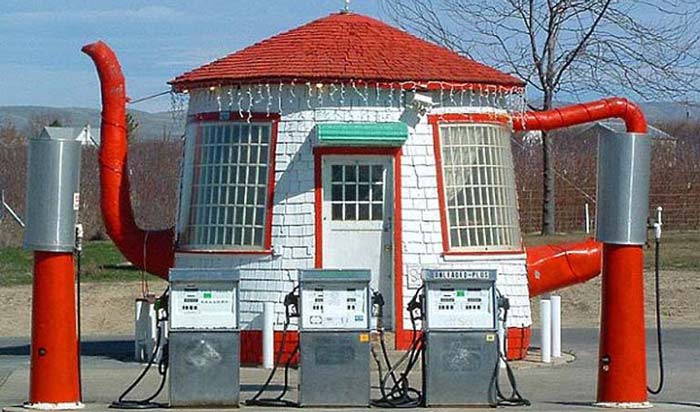 History of Teapot Dome Service Station
The Teapot Dome Service Station was built in 1922 as an architectural reminder of a government scandal that took place during the Harding administration. It was handcrafted by Jack Ainsworth in 1922. He built it inspired by the Harding Administration Teapot Dome Scandal. The store next to the Teapot was the Old Dalton Trading Co. General Country Store built by Jack Ainsworths' father in 1902. In 1928 Mr. and Mrs. A.J. Thomas purchased the Teapot. They operated the gas station along with a store fountain built on the same site. This was an era when gasoline dealers gave people something to look at and tell their friends about when they got home.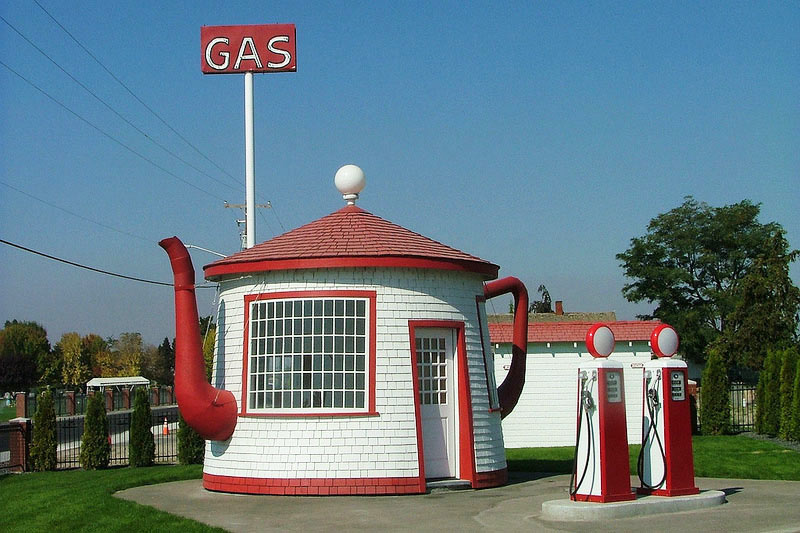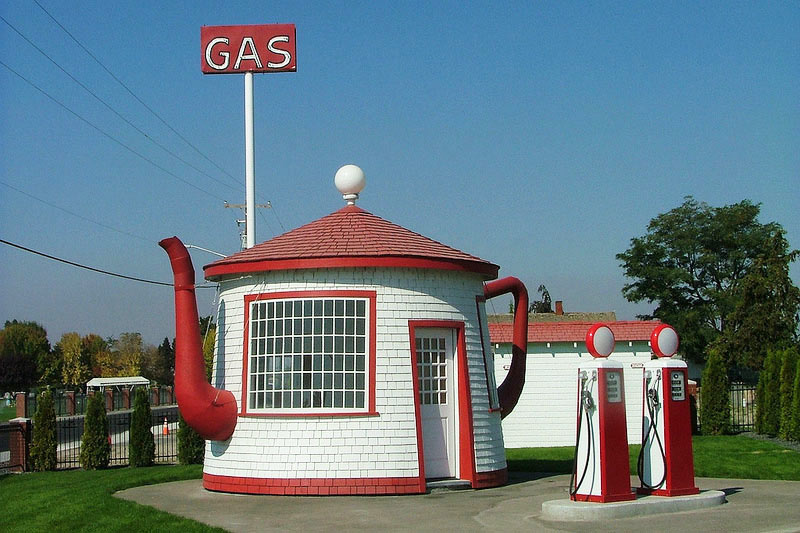 This service station was listed in the National Historical Register in 1985.
The little teapot gas station isn't in its original location. It was moved to the Yakima Valley Highway in 1978, but not before it was hit by a car. The City of Zillah would like to move it again, off the highway and into the center of town for use as a visitor center, but for now, the funny little red and white teapot and the neglected gas tanks sit between a swath of asphalt and some fields that host decaying old trucks.
The Teapot Dome Service Station has become an icon for Zillah because of its' historical roots and longevity. In 2007, the Teapot was listed on the "Most Endangered List".