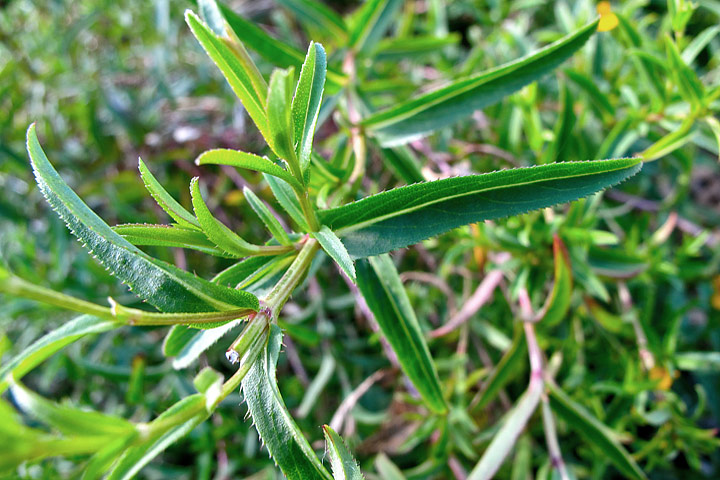 Tarragon herb is native to dry, rocky areas of Northwest U.S., Russia, and Asia. It is closely related to U.S. Sagebrush. It thrives in poor, dry, barren soils in areas with warm days and nights.
This plants grow to 2 to 5 feet, depending upon variety. The leaves of this aromatic herb, are thin and blade-like, with a pointed tip. It produces drooping flowers in mid summer.
Tarragon is grown for it's aromatic leaves that is used in a variety of recipes, most notably in flavoring vinegar.
---
Plant Propagation:
Tarragon is most commonly grown from division of the roots. You can also propagate it by rooting small, vigorous cuttings in the spring. Some varieties you can grow from seed, and are commonly carried by seed suppliers.
Note: True French Tarragon is not grown from seed.
Days to Germination (from seed): 10-14
Days to Maturity: 80-90
---
How to Grow Tarragon Plants:
Being native to prairies, and rocky, barren environments, Tarragon is at home, growing in the poorest area of your garden. It needs full sun. They prefer dry, rocky or gravel or sandy soil.
The plants need a warm, dry environment, both day and night. Start seedlings indoors well before the last frost in your area. Transplant seedlings outdoors when the weather warms, spacing them 1 1/2 to 2 feet apart.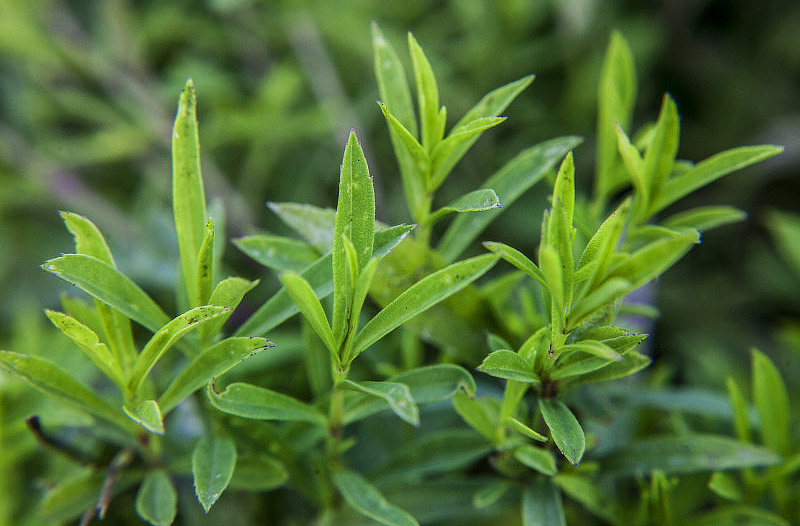 Once started, the plants grow well with little or no attention. Fertilizer always helps, but is only necessary in the poorest of soils. Allow the soil to dry between watering. Tarragon will do best, if the soil is slightly dry.
Harvest and dry the leaves and flowers. Store them in a cool, dry place. Tarragon leaves can also be kept in the freezer.
---
In the Kitchen:
Tarragon is a popular culinary herb, most notably in French cuisine. Tarragon is best known for flavoring vinegar. But it is also used to spice up salads, meats, vegetables, sauces, mayonnaise, cheese, and omelettes. It also helps to take the fishy taste out of …….fish.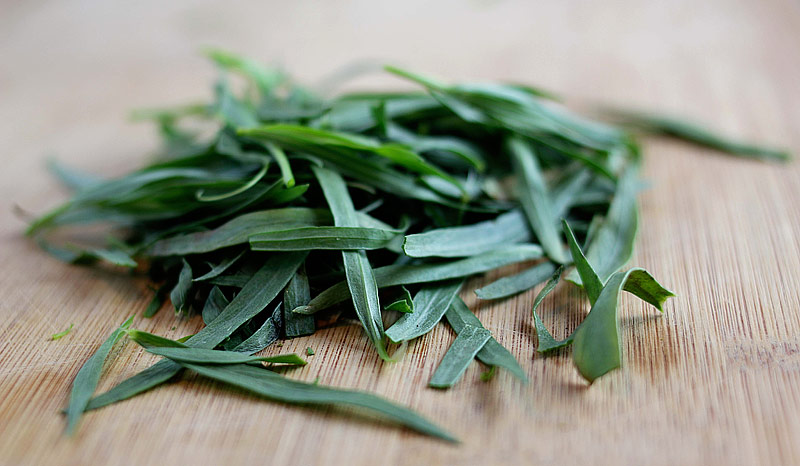 Did you Know? Tarragon is used in making Dijon Mustard
---
Medicinal Applications:
This herb stimulates the appetite and digestive process. An infusion or tea made of Tarragon eases flatulence and intestinal distension.
Source: gardenersnet.com