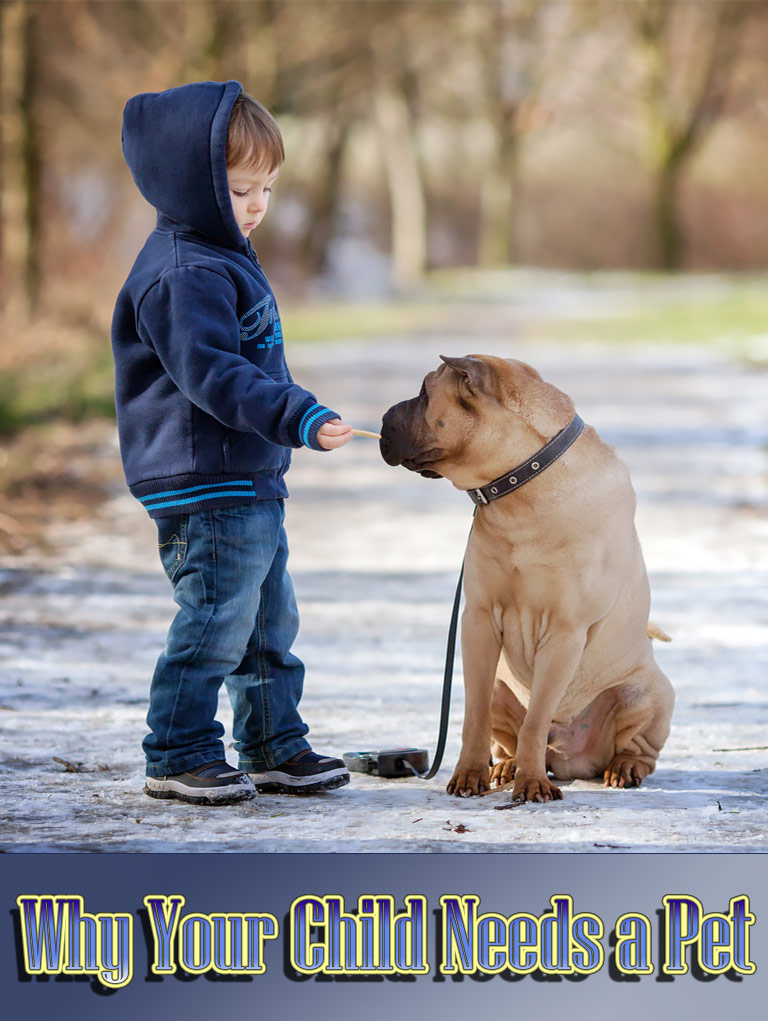 Surprising Reasons Why Your Child Needs a Pet
Did you grow up with a dog giving you slobbery kisses, or a cat constantly curled up in the windowsill? Or maybe you begged for the bunny in the window, only to never bring him home? Do your kids now beg for those same pets you cherished, or the ones you never had?




The addition of pets to our chaos (homes with kids) may not be necessary for our children to have amazing childhoods. We probably won't permanently harm them if we decide against Fido or Mr. Toad, but there are some surprising and worthwhile benefits to bringing those creatures into our families.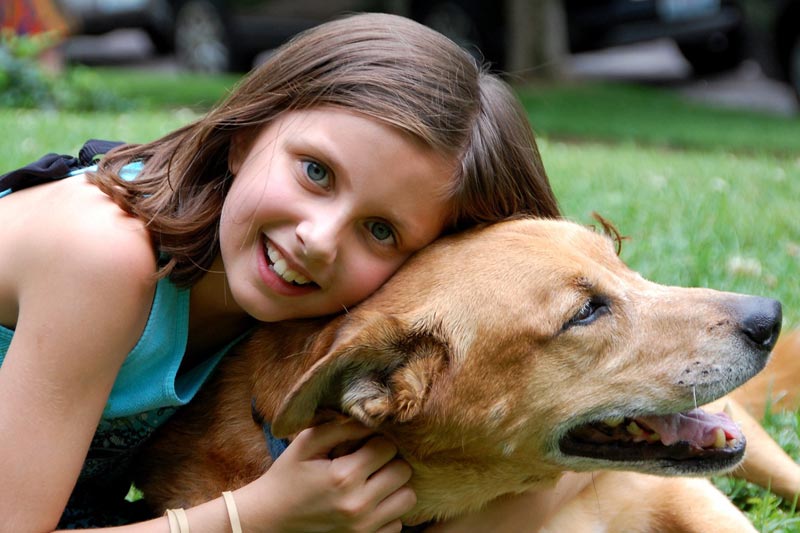 According to the American Academy of Child and Adolescent Psychiatry, children who are raised in environments where there are family pets tend to have better outcomes in several key areas in life.
Pets help children develop empathy and compassion.
Pets help kids develop non-verbal communication skills.
Pets provide a connection to nature that some kids might not otherwise have.
Pets can be safe "secret friends" for kids – children are inclined to talk to their
pets as they would their stuffed animals or imaginary friends.
Pets help teach children responsibility and respect for living things.
Can our kids really get all that, and more, from a slippery goldfish or lazy cat? Research actually shows that not only will our kids develop better emotional skills by caring for pets, but they can have improvements in academics and physical health as well. Children who are raised with pets have lower risks of developing asthma and other pet related allergies.
Pet owners also tend to have lower blood pressure and get more physical activity. Children dealing with emotional stresses benefit from the inclusion of pets in the home, and research has shown that separation anxiety can be reduced when a pet is part of the picture.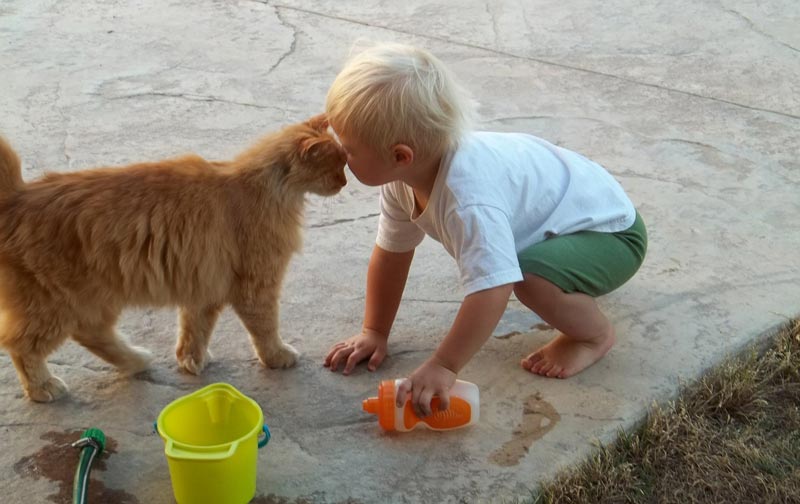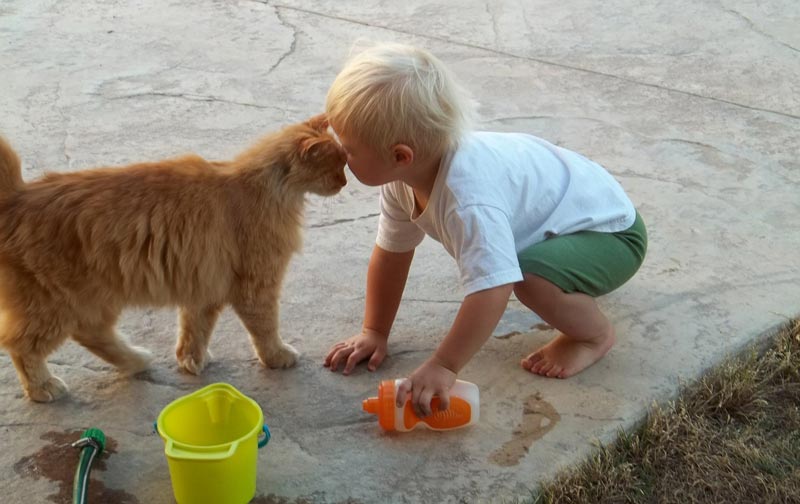 Are Pets Really Beneficial to Academics?
In an interesting study, researchers found that children who are learning to read have higher levels of success when they practice reading to furry four-legged friends – dogs. It appears that children are more confident reading to pets because there is no fear of rejection for making a mistake. Therapy dogs are used in school settings to calm children and build confidence, something I have seen firsthand. Our daughter trained and successfully tested our family dog as a therapy dog. This means the two of them visit nursing homes, hospitals, and preschools. We have repeatedly seen and been told that when the therapy dogs are in the room, the children are better behaved and more engaged in their environments.
Sometimes the most important thing a pet can provide our kids is a bridge between their emotions and their intellect. Owning a puppy doesn't mean you will raise an Einstein, but it can give kids an extra boost just where they need it. Pet ownership can foster creativity and stress the need for perserverance. Any child who has ever tried to train a pet knows the committment that is needed in order to be successful.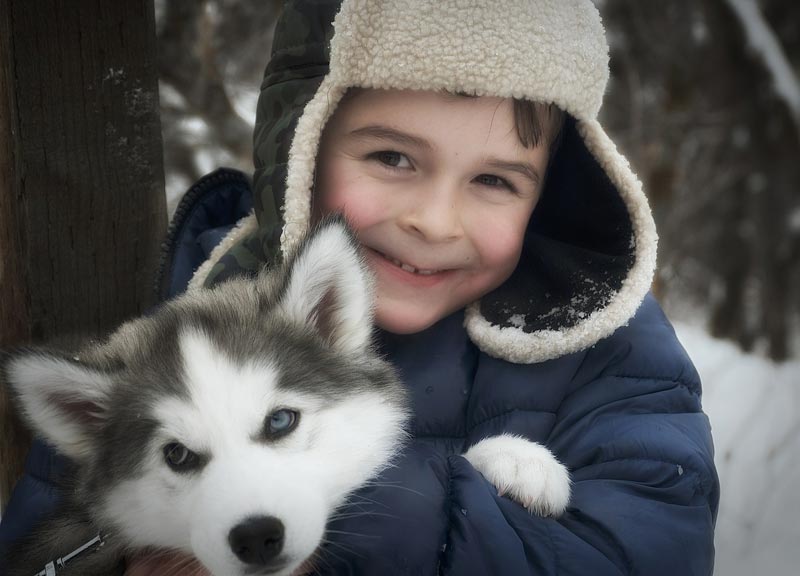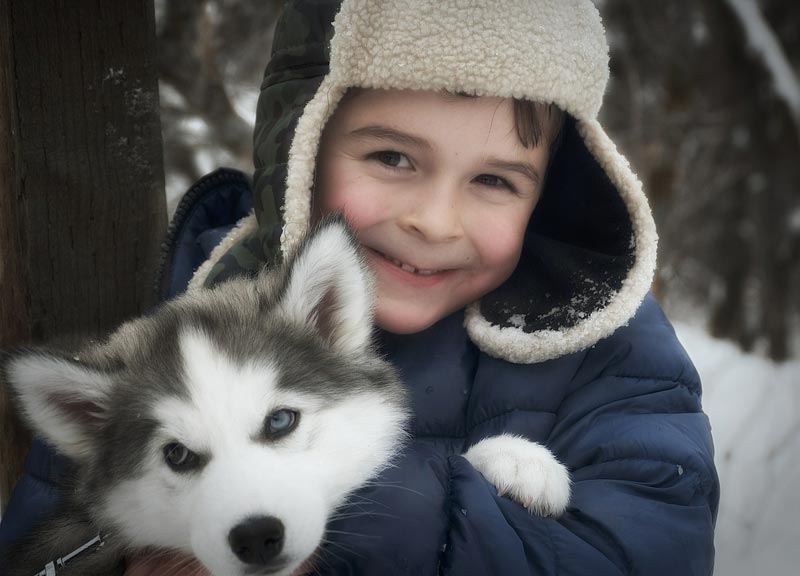 We just crossed the line last night in our home as our youngest brought home a new fish – the kids have so many pets I am losing count. They are mostly just fish, so it is not like I have guinea pigs, rabbits, and dogs running amuck in my living room. But long gone are the days when we had one fish, and that one fish was enough to entertain and occupy our toddler. We now number 1 dog, 2 cats, and 5 (or maybe 6) fish. Add that into the busy life of a family of 6 humans and it is a wonder we all fit in our modest home. Add on top of that we occasionally foster kittens for a local animal welfare organization, and anyone can see that we have crossed the line. We have the vet's phone number on speed dial, have a seatbelt for the dog, and more pets than kids. But we also have a son who might forget where is backpack is every other day, but who always remembers to feed his fish. The kids have said final goodbyes to pets who didn't make it, have lovingly cried when foster pets found new homes, and use the dog as a pillow during storytime. Our kids would just not be the same without our pets – however many there are in here…
Source betterparenting.com