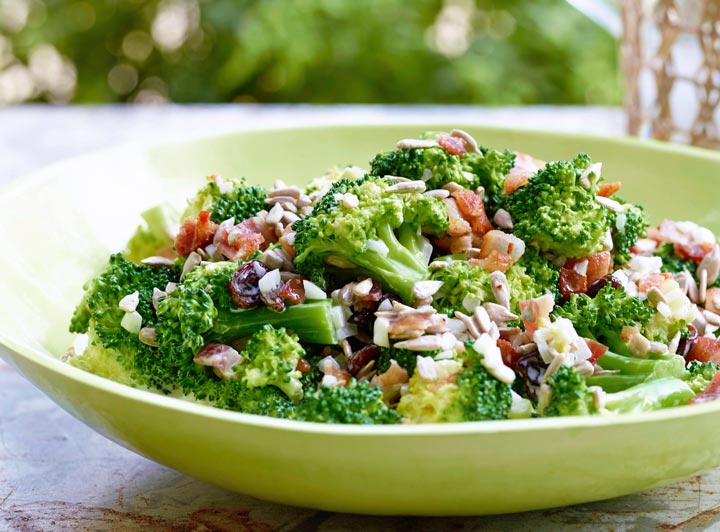 Sunny Broccoli Salad recipe
This nutrient-packed salad is a classic for good reason. The combination of sweet raisins, nutty sunflower seeds, smoky bacon and crisp broccoli is irresistible.
Ingredients:
1 cup mayonnaise or reduced-fat mayonnaise dressing or salad dressing
1/4 cup finely chopped red onion
1/2 cup raisins
3 -5 tablespoons sugar
2 tablespoons vinegar
7 cups chopped fresh broccoli florets
1/2 cup sunflower seeds
8 slices bacon, crisp-cooked, drained and crumbled
Directions:
In a large bowl, stir together the mayonnaise, onion, raisins, sugar and vinegar. Add chopped broccoli and stir to coat. Cover and chill for at least 2 hours or up to 24 hours.
Just before serving, stir in sunflower seeds and bacon.
Source midwestliving.com