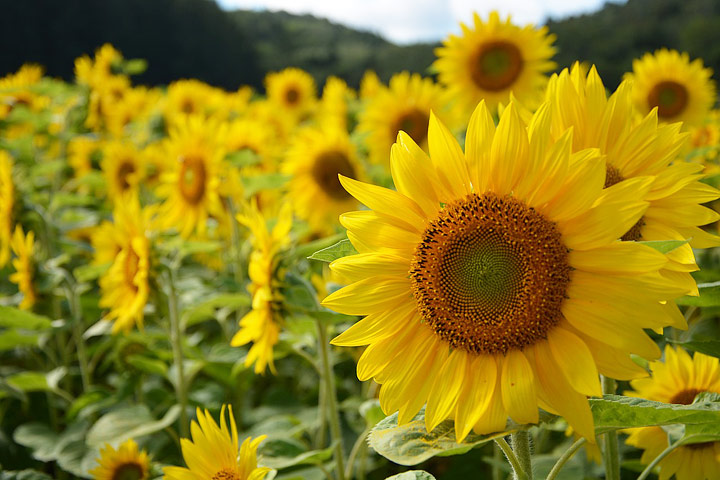 Tall and proud, Sunflower makes a stunning addition to the garden. A hardy and quick grower that is sure to add cheer to the summer garden.
Quick Facts
Seeds
Start: annual
Germination: 7-14 Days
Seed Life: 2-3 Years
Planting
Soil: Well Drained
Sunlight: Full Sun
Seeds: Mature composite flower
Seedlings: 12″-15″ apart
Days to Harvest: 75 Days
Sunflower Growing Guide
The familiar golden blooms of Sunflower are virtually synonymous with summer. Under ideal conditions, Sunflower can grow to heights of 8 feet or more and yield a good quantity of delicious seeds. Sunflower requires many hours of sunlight daily for full, healthy desirable flowers.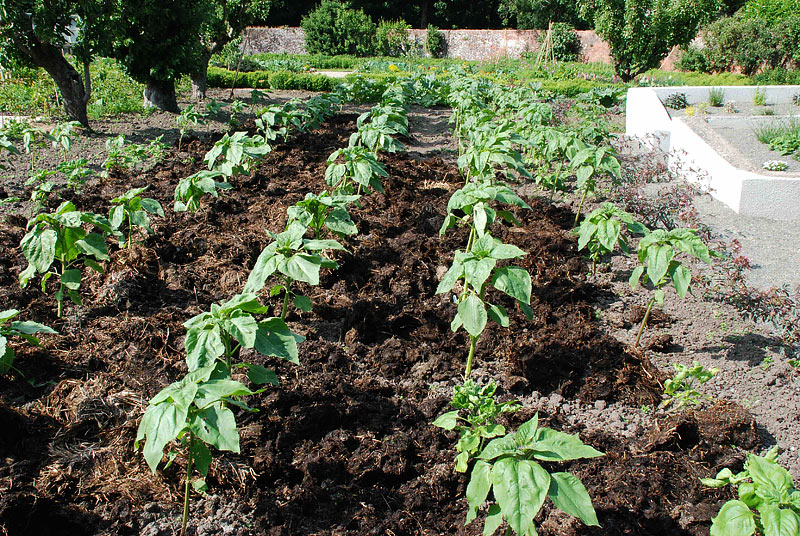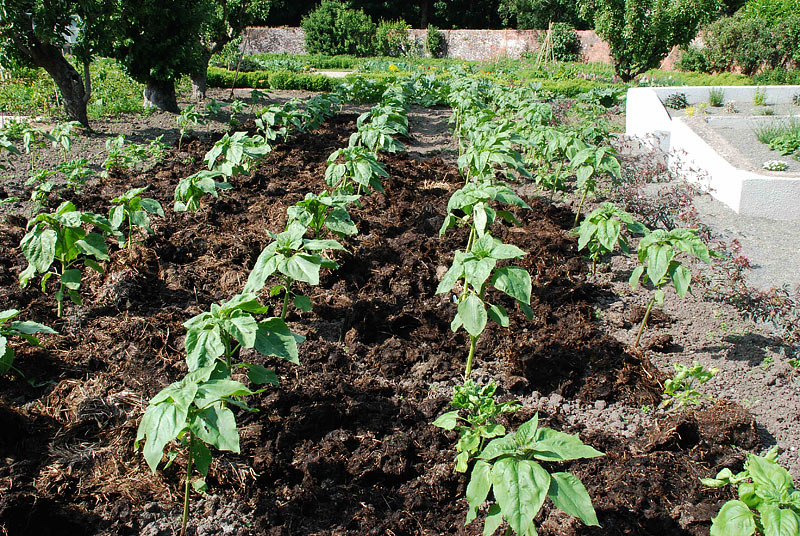 At a very minimum, 6 hours will be needed. It will do better with well-drained, rich soil that has been amended with compost, organic fertilizers and other natural mineral rich soil additives.
Maintaining
For best results, Sunflower should be started indoors approximately 4 weeks prior to the final average frost of the spring. Sow large seeds approximately 2-3″ beneath the surface of the soil. Keep well watered while awaiting germination and moderate water slightly once the starts have broken through the surface of the soil. Transplant outdoors after the final frost of the spring has passed, as soon as possible to promote the largest possible yields of seeds at harvest.
Harvesting
The large seed heads can be collected in late summer or early fall, once they have matured and have turned brown. Once the back of the flower head has turned yellow, the seed heads are close to being ready for harvest.
The seeds are a favorite of humans, and a wide variety of wild critters. You can either tie a bag or other protection around the seed head to deter birds, squirrels and others while you wait for you seeds to mature, or simply collect the seed heads and dry them in a well-aerated, dry location.
Saving Seeds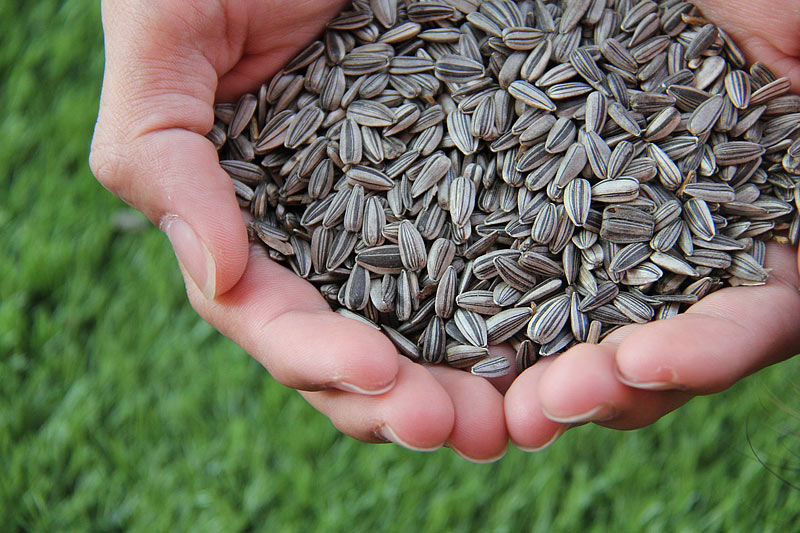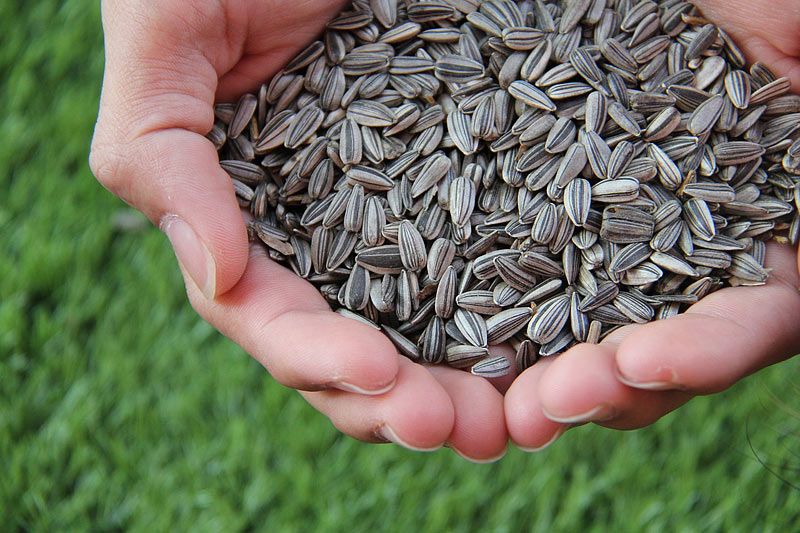 Seeds can be easily separated from seed head by lightly applying pressure. Once dry they will fall out very easily. Store in a sealed container in a dry, cool location out of direct sunlight for optimum life.
Source: heirloom-organics.com