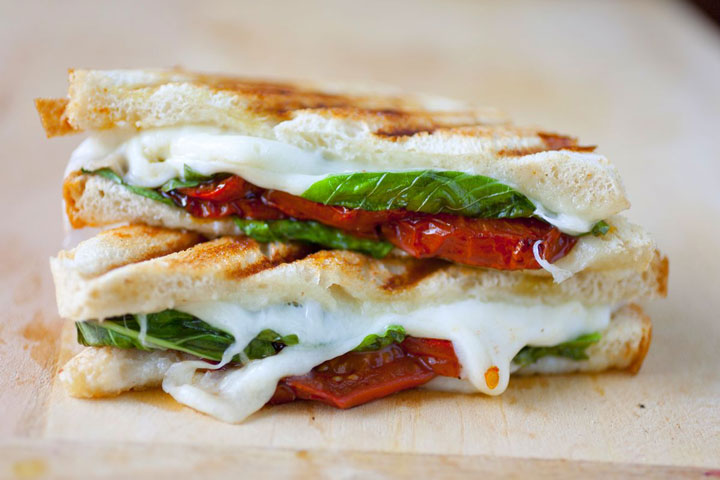 Summer Grilled Cheese recipe
Fresh basil, tomato, and dill take on that classic, comforting grilled cheese for a summer makeover!
Ingredients:
1/4 cup softened butter
1/2 tsp dried dill
1/2 tsp dried basil
8 slices of bread of choice
8oz of cheese of choice, sliced
1 medium tomato sliced
Handful of fresh basil (about 3 large leaves or so per sandwich)
Preparation:
A Pre-heat your griddle or skillet while you prepare the sandwiches.
In a small dish, mix the butter, dried dill, and dried basil and then spread a thin layer on each slice of the bread.
Stack the cheese, tomato, and basil on the non-buttered side of the bread and place on the hot griddle. Put another slice of the buttered bread on top to complete the sandwich – buttered side up. Continue this step to complete all 4 sandwiches into the pan.
Let the sandwiches cook over medium/high heat about 2 minutes and flip them over to toast the other side, and then serve.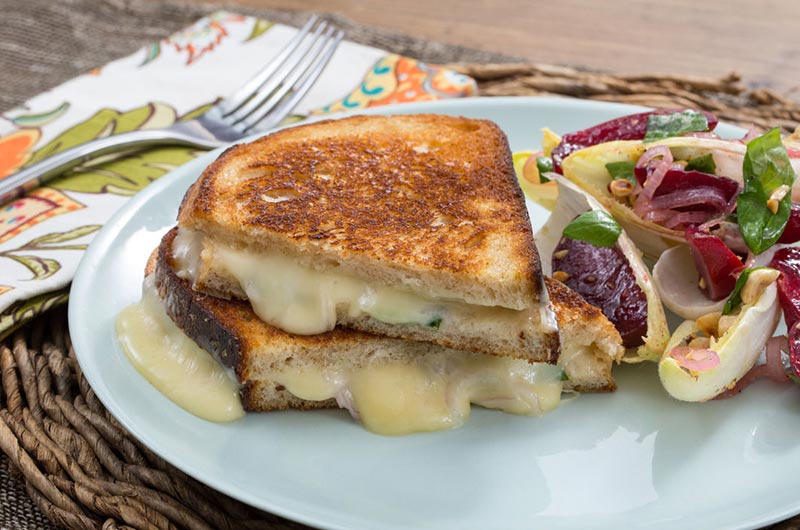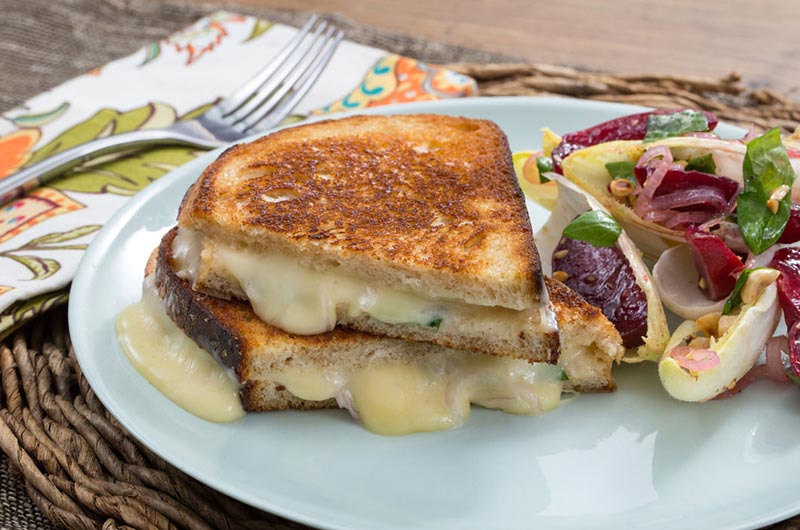 Source yummly.com