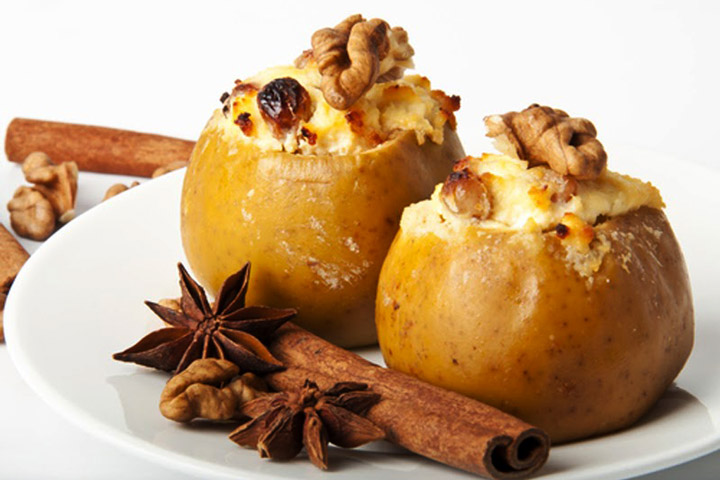 Stuffed Baked Apples Recipe
Stuffed Baked apples are a delicious treat to have at your table especially when Autumn comes around. The warm flavors and spices used are a perfect way to celebrate the Fall Harvest holidays and to add to your evenings after dinner.
For this recipe, we will be using classic flavors reminiscent of apple pies such as, tart green apples, brown sugar, and butter. And will be adding more earthy Fall flavors with raisins and pecans.
Ingredients:
6 Green Apples
1 Cup Brown Sugar
6 Tablespoons Butter, Halved
1 Cup Raisins & Chopped Pecans
Cinnamon Powder for Sprinkling
1 Cup Water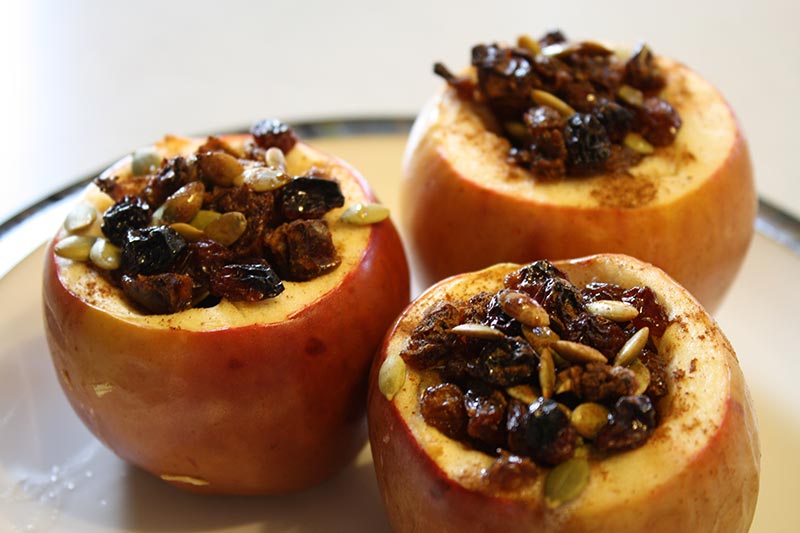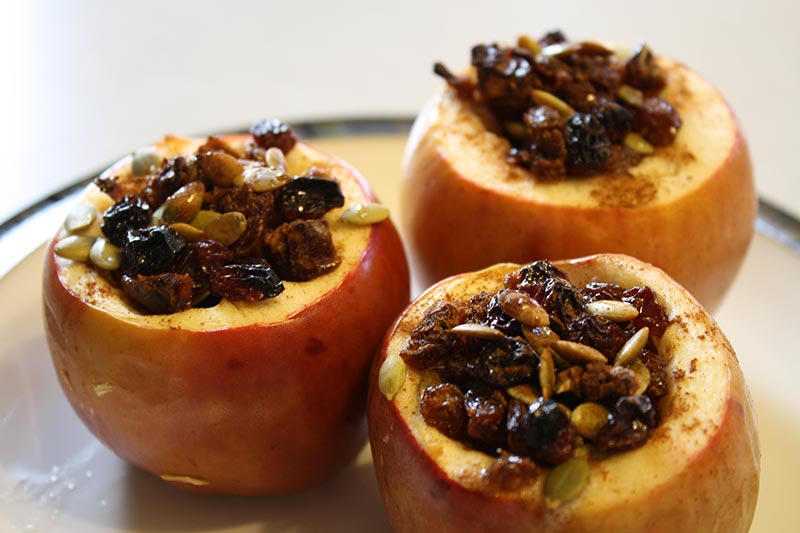 Directions:
Remove the core from each apple, being careful not to cut all the way through to the bottom. Place apples in a baking dish.
Fill each apple with about one teaspoon of the sugar. Press half a tablespoon of butter into the apples. Fill to the top with raisins and pecans. Top apples with the remaining sugar, pressing down to set. Place the remaining butter at the top of each apple. Sprinkle with cinnamon powder to taste.
Fill the baking dish with 1 cup of water. Bake at 375

°

F for 25-30 minutes or until apples are soft.
Tip:
While I was baking the apples, I found that they were taking a little bit long to cook. So, I transferred them to a bigger baking dish where they would have room between each other. This actually helped speed up the baking process for me.
Source thesweetestjourney.com