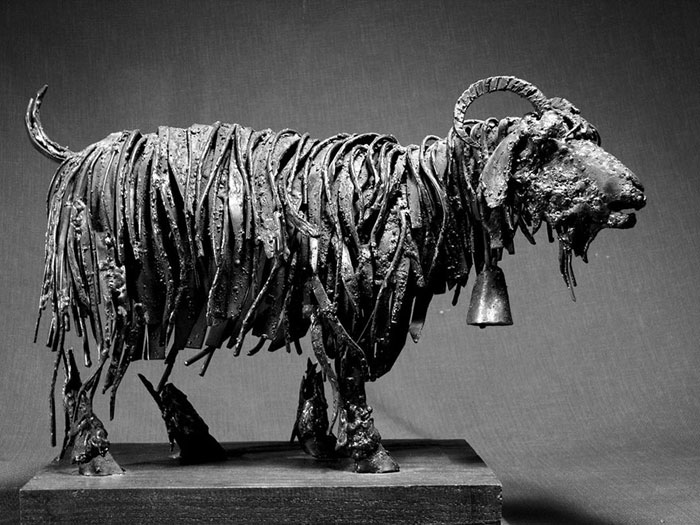 Hasan Novrozi, a talented sculptor, has created a wonderful collection of steampunk animals sculptures
Despite being painstakingly assembled from thousands of metal tools, automotive components, and other pieces of scrap metal, these steampunk sculptures are full of life and emotions.
The talented sculptor was trained in Iran and has since expanded his skills with plenty of practice. Novrozi uses a wide variety of scrap metal materials including automotive parts, metal tools and any other appropriate scrap metal he can find that works for a particular project. There's nothing we love more than art that relies on completely recycled materials. Hasan Novrozi's sculptures made of scrap metal are not only breathtakingly detailed but they rely on materials otherwise regarded as trash.
In addition to his epic Pegasus statue, he has also created other creatures in a variety of styles, all of which are stunning! His more heavily-welded animal sculptures remind us of these magical animal sculptures by Ellen Jewett, while his steampunk pegasus reminds us of these life-like steampunk animal sculptures by Igor Verniy.
Novrozi also sculpts with clay and other media, so check out his Facebook! More info: Facebook
Prepare to be amazed, check out Novrozi's animal sculptures made of scrap metal below!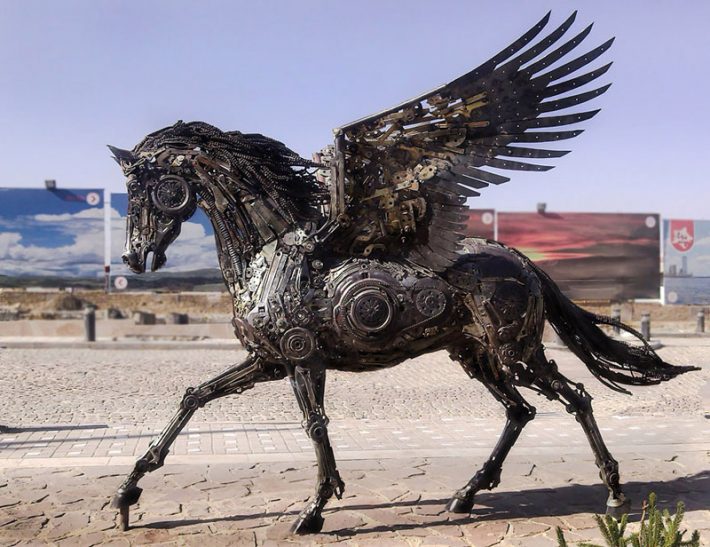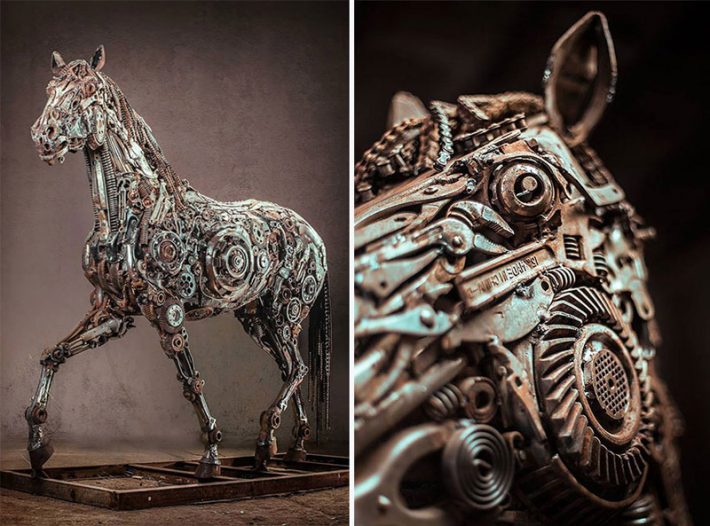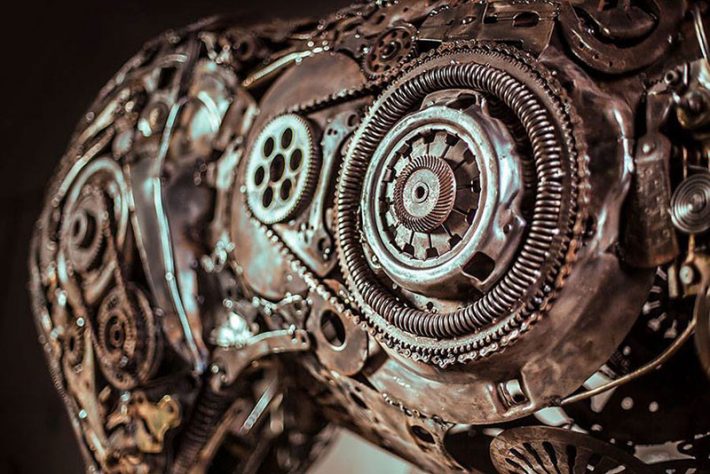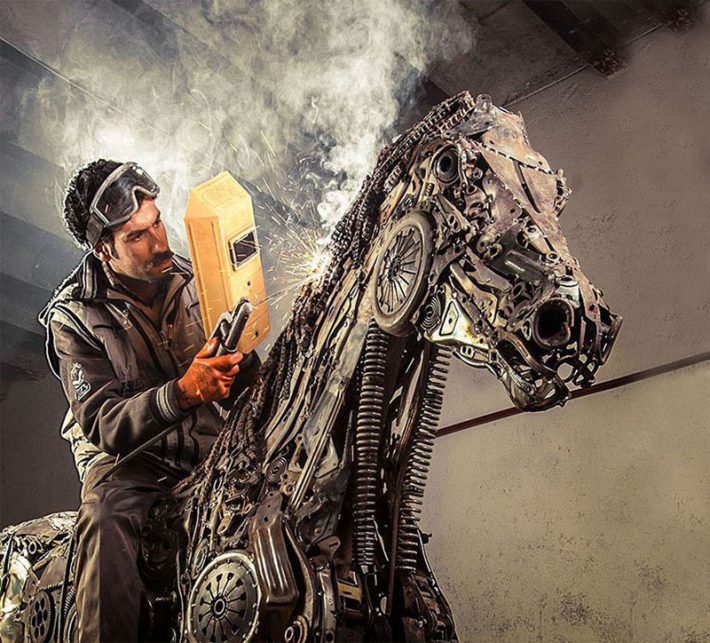 The details in his Pegasus statue are out of this world amazing. Even down to the perfectly shaped fetlocks, hooves and flared nostrils—as an equestrian I truly admire the details the artist applied to the horse. This same detail is found in all of his work, no matter what type of animal he is creating, no curve or feature goes forgotten.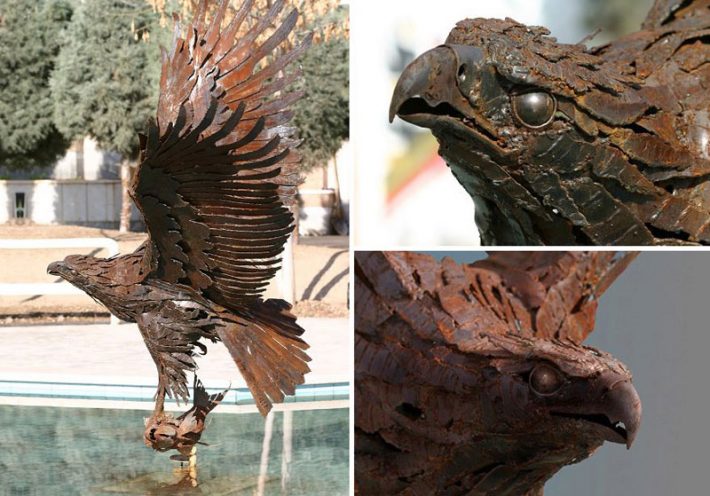 Novrozi employs thousands of unique metal parts to one sculpture. Once all parts are combined they create an unbelievably perfect replica of animals.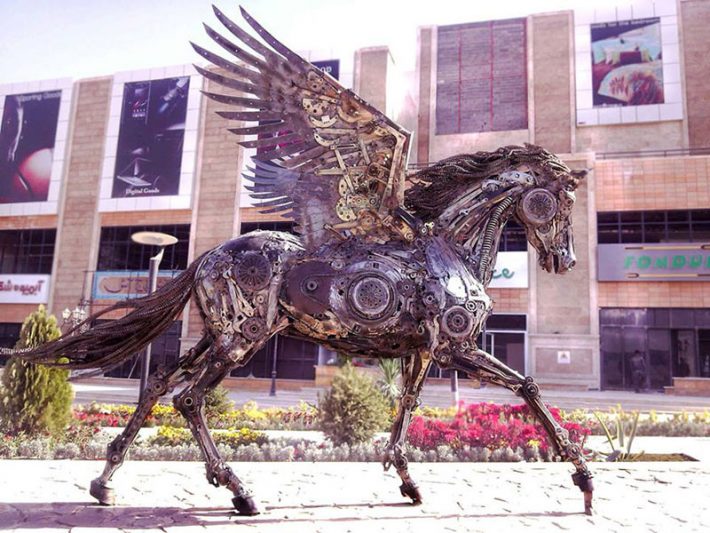 Source : boredpanda.com
Artwork by : Hasan Novrozi
Photograph by : Aghil Hosseinian