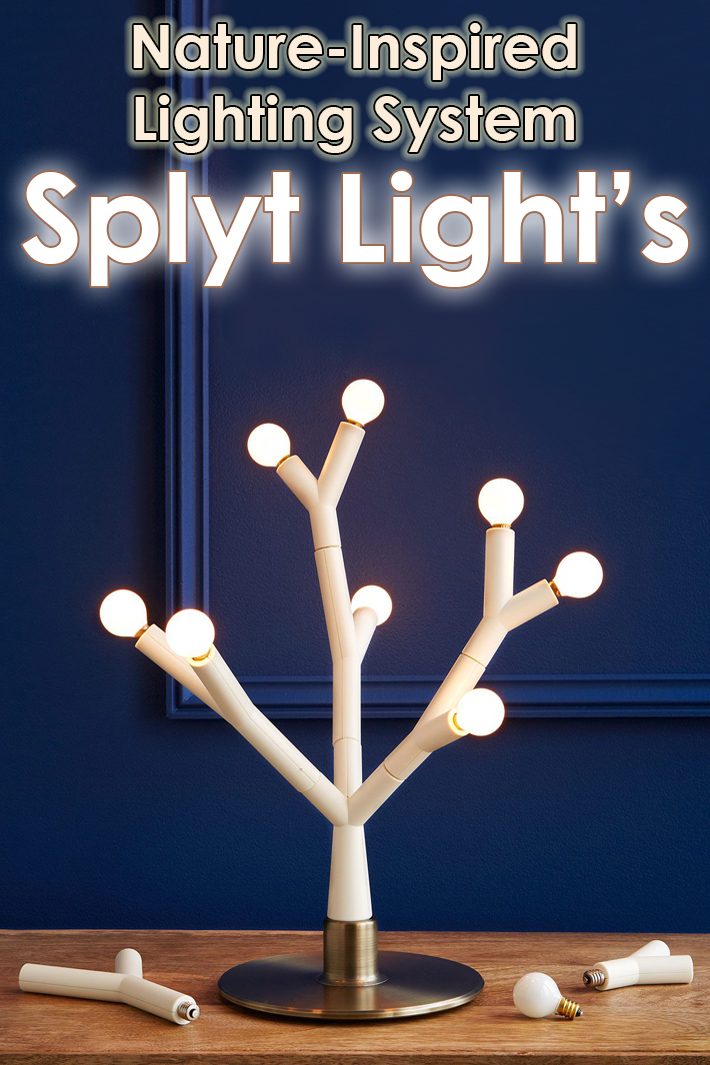 Simple, branch-like lamps are a hot design trend at the moment, and now, you can customize an organic fixture of your very own.
Assembled from a kit of components that screw together in custom configurations, the Splyt Light's branching structure echoes natural fractal formations such as tree branches, streams, and coral, giving the lamp a dendriform design.
The tip of each piece is fitted with a conventional candelabra light socket that can either form the base of another component or hold a lightbulb, and the entire fixture can screw directly into a normal light socket or lamp base. With extensions, the basic kit can be expanded to support 250 watts worth of bulbs (the starter set comes with eight 10-watt bulbs).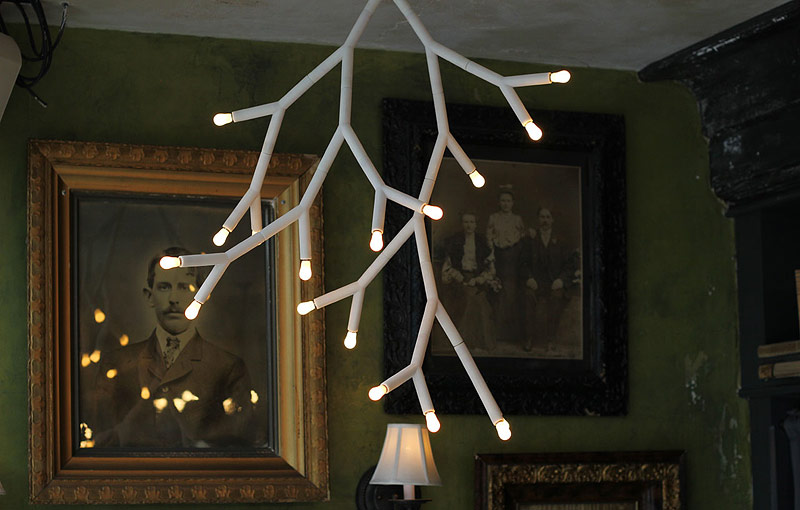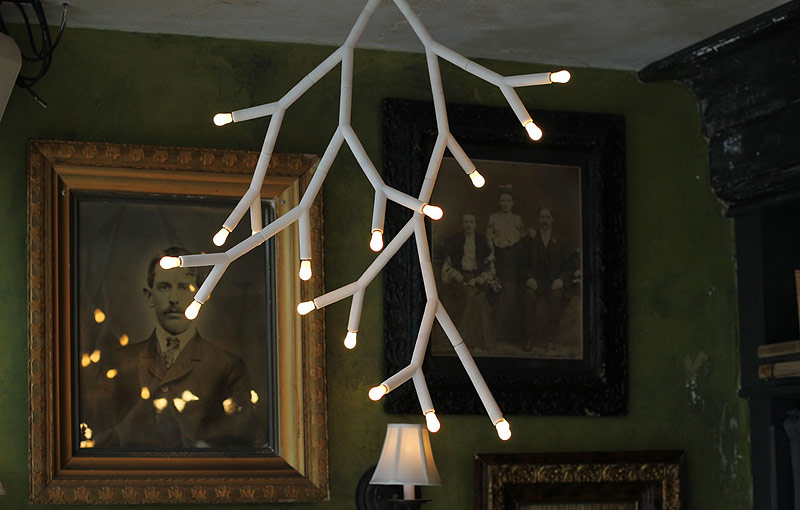 Splyt Light comes as a kit of parts that lets you design your own fixture. You can add or subtract from your fixture until it's just right for you. Splyt's Y's work with standard off-the-shelf E12 candelabra bulbs of 10 watts or less.
Our kits will include bulbs but it's easy to find dozens of different bulb styles that will work as well. This lets you decide on the brightness, whether to use super-bright and energy efficient LED bulbs, or warm glowing incandescents.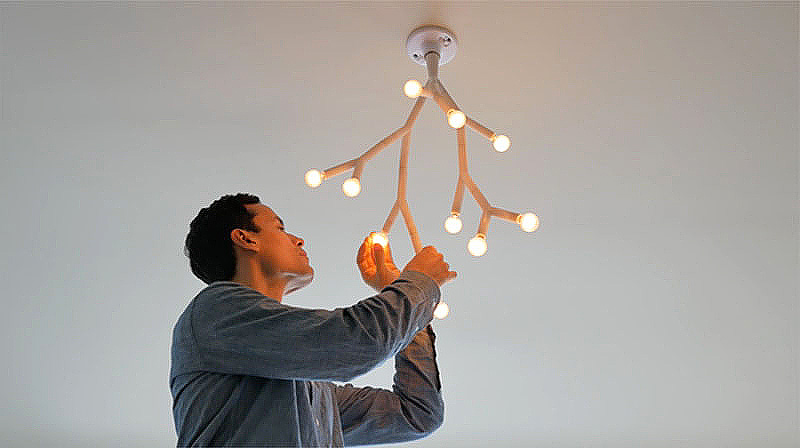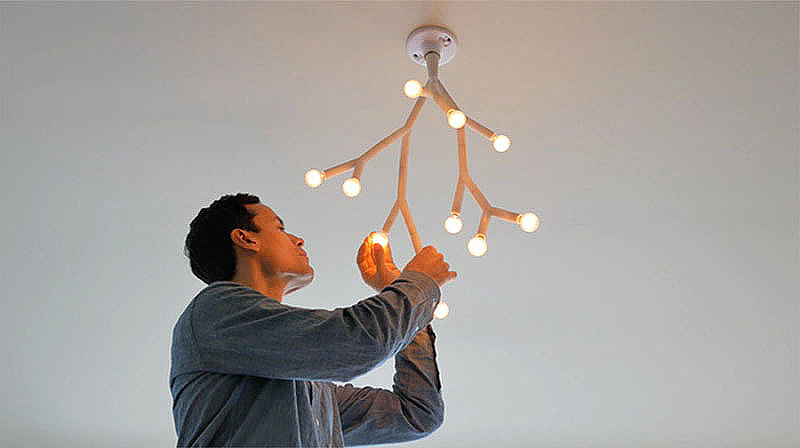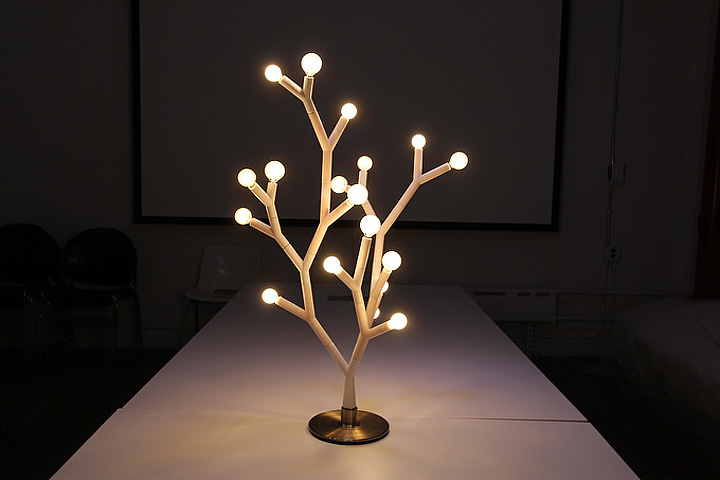 Splyt modules will come in three kits – the Starter Kit , the Starter Table Kit and the Expansion Kit. The Splyt Base Y, which comes in both Starter Kits, screws into the typical North American light socket (E26) and allows you to start building a light fixture.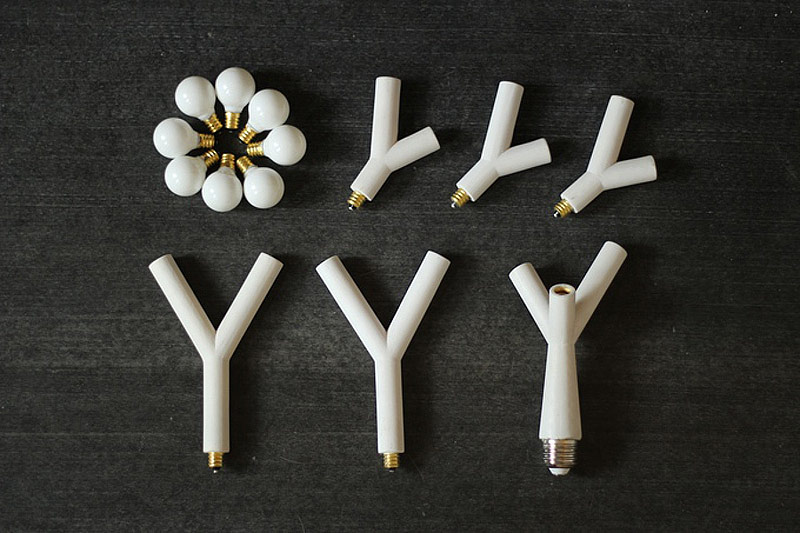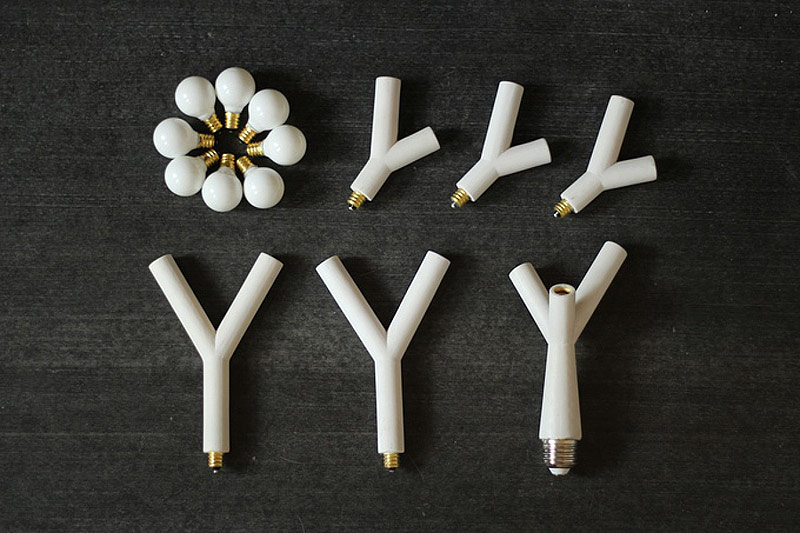 The clever modular design was created by lighting designer Jason Krugman and computational designer Scott Leinweber. The duo wanted to make a product that anyone could use to build their perfect light.
Read more: Interior Design – Cool and Creative Bookshelves
Please follow us on Facebook Page and enjoy our collection of recipes, crafts, fitness, health tips, gardening, DIY and more…
Source: curbed.com
All photos via Splyt Light